LIFETIME ACHIEVEMENT
Rapper Psalm One's Essential Releases on Bandcamp
By Phillip Mlynar · August 10, 2020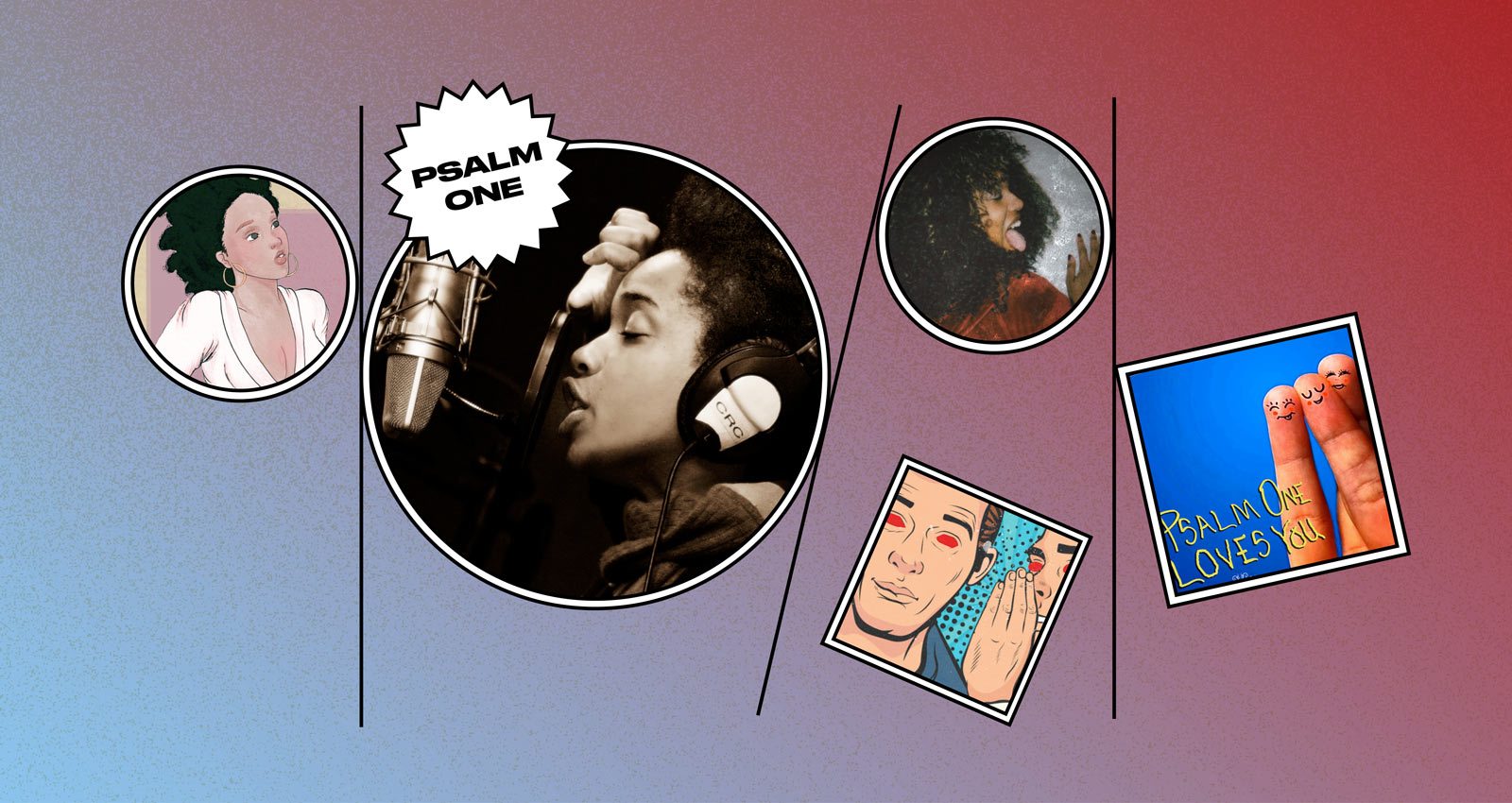 After pressing up, self-releasing, and selling out of 50 CD-R copies of her debut Whippersnapper back in 2001, the Chicago-raised Cristalle Bowen, aka Psalm One, decided to scrap her plans to be a chemist in favor of life as an MC. "The thing that got me to be like, 'I can do music for real' was the response I got on campus at the University of Illinois," recalls Bowen, who now lives in Minneapolis. "We burned 50 copies, and I wanted to sell all 50 in a week. And I did. They were $8 each—that's good college money! That was like going platinum! I was like, 'Hang on, people will pay for my music?'"
In the years that followed, Bowen has earned a stellar reputation as an independent-minded artist navigating a hip-hop industry beset by conformity. She's been part of the cult crew Rapperchicks, whose legacy now continues in her duo with Angel Davanport, BIG $ILKY. As an MC, she shifts easily between acerbic cypher-honed barbs, incisive commentary on socio-political issues, and moments of raw emotional honesty.
Here are seven sureshot releases from Psalm One's rich Bandcamp vault.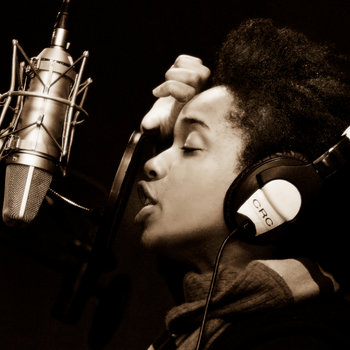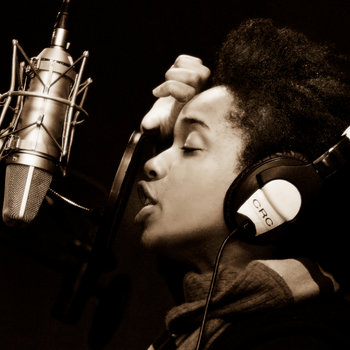 Merch for this release:
Compact Disc (CD)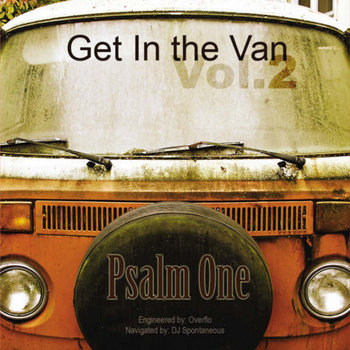 Arriving in 2006, the first installment of the Get In The Van 2 franchise is a release that Bowen describes as, "Not my first quote-unquote mixtape, but the first mixtape I made after doing big tours." This was back during the era when mom-and-pop record stores were home to racks stuffed with CD-R mixtapes. "50 Cent revolutionized the mixtape, and I think that's where I was at with this one," Bowen says. "We were really just trying to get the hottest beats from the radio and have me rap over them. Then we had MURS and Casual and some people do voicemail skits to let people know I'm a real indie rapper now."
Casual, from the influential Bay Area collective Hieroglyphics, appears on the Jake One-produced "Bitin and Freakin," on which the two MCs trade feisty, compact bars back and forth over a beat propelled by squelching bass and synths. Casual was an early champion of Bowen's talent, after he come across her music on CD Baby's website. "Casual called all around Chicago and used his contacts to find me," she recalls. "I didn't believe it was him at first. But that Oakland accent is so thick that I was like, 'Yeah, that's him.' He flew me out to do raps, which was nothing I'd seen my peers do. It's still mind-boggling to me 'cause I was literally in my basement on MySpace, and Casual called: 'This is Cas' from Hiero, and you raw.'"
"Welcome to Woman @ Work, 'cause these other girls playing," warns Bowen on the introduction to this 2010 project. But while Woman @ Work opens with a blast of cocksure attitude, the release was born out of a period of creative insecurity and label woes. "I moved to the Bay Area for a little while right after I did [2006's] The Death Of Frequent Flyer," Bowen says. "When I moved back to Chicago, I was like, 'OK, now I'm back in the Midwest. I'm gonna kill the game, and my label is gonna be all over this new music.' And they weren't."
Bowen felt anxious about releasing music without the backing of a label—but a friend persuaded her she might lose fans if she remained silent. So she rounded up a selection of beats from "people I was still able to work with," including some early tracks from the Chicago-based Earmint, a producer who'd later go on to reinvent himself as moon-bap purveyor Spectacular Diagnostics. After bonding as fellow "studio rats" in EV Studios, Earmint contributed three tracks to the project, including the ruggedly pulsing "Quickfire Challenge," where Bowen fires off pop culture references that culminate in the video game boast, "I'm like Ken and Chun-Li mixed in with your favorite bosses."
Bowen calls 2013's Free Hugs a "turning point" in her career. It also marked the debut of her Hologram Kizzie persona. "I was still feeling frustrated with the label situation, but I wanted to try a new sound, and I thought I could do the 2 Chainz thing and change my name and blow," she says. Her Bay Area connections pop up again, this time via Hieroglyphics artist A-Plus, who mans the boards under the aegis of his Compound 7 production duo with Aagee. A radical shift in sound, Free Hugs introduced dubstep and uptempo electronic elements to Bowen's music—an invigorating direction that inspired her. "That's where you hear the Bay Area influence coming out," she says. "This was Psalm's time in Oakland in a project."
For a potent entryway into Free Hugs, head to "Acetaminophen," where a line from Diana Ross's "Love Hangover"—"I've got the sweetest hangover"—becomes a refrain in a club-centric take on the addictive nature of relationships, unfolding over a luminous, synth-saturated backdrop.
"Trauma bonding!" exclaims Bowen when asked about the origin story of the Rapperchicks crew. Having returned home from a tour with Brooklyn rapper Louis Logic, Bowen was persuaded by the artists Fluffy and Angel Davanport to form a group. "I'd missed making music in a group setting, and these ladies were very good at rapping," she says. "I invited them on stage for a trial run, and people lost their shit. I was like, 'I should probably stick with this.'"
The Rapperchicks earned a firebrand reputation on the live circuit—and the concise three-track SHITTY PUNK ALBUM is a punchy distillation of their appeal. Bowen says project captured, "a lot of sex, drugs, and rock 'n' roll. It was a dark time in my life, but the SHITTY PUNK ALBUM was me being like, 'We're going to get some of this music out.' I really love that project." After a pause, she adds, "It's [called] a SHITTY PUNK ALBUM 'cause it's not punk music, and it's not an album!"
Capping the spiky project is "Rules and Regulations," a hyper-raucous anti-establishment track powered by frantic bursts of hi-hat and violent stabs of synths. The song also co-stars the iconic MC Gangsta Boo, with Bowen recalling, "She saw what we were doing early and she flew out and gave us a really dope verse."
Merch for this release:
Vinyl LP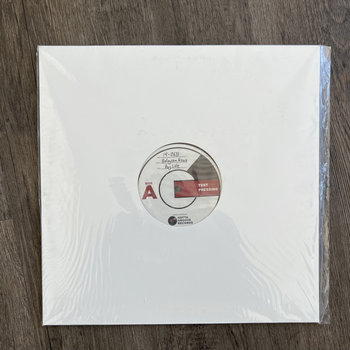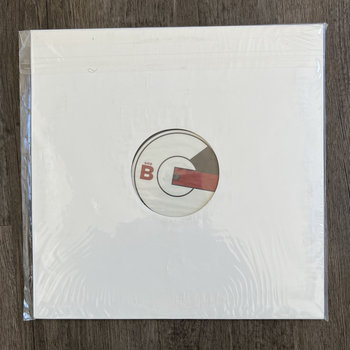 "I would say 2016 was my rock bottom. It took me up until FLIGHT OF THE WIG [three years later] to feel comfortable again," Bowen says. (The project was named one of Bandcamp's Best Albums of 2019.) "I had a professional failure around 2015, then moved to Minneapolis in 2017 and realized I had to face that trauma," Bowen recalls. "I was in therapy and slowing down and not making music—I was actually here to support Angel Davanport's musical endeavors." But after settling in and getting her home studio up and running, Bowen recruited a team of producers including Icetep, Optiks, Bionik, Greg Grease, and Daeski, and set about writing the record she calls "the most concise" in her catalog.
FLIGHT OF THE WIG is an irrepressible listen that balances moments of pure venom with a tranquil acceptance of life's ups and downs. On "Nasty Jazz Hands," over ominous, bass-swaddled production, Bowen rattles off unstoppable rhymes that lash out at those furthering ignorance and intolerance: "Racists hate me but I'm way faster/ Get a straight assassin on a gay basher/ Drop your label, they slave masters/ In a field of underpaid gate crashers/ I rap for women with new agendas/ Got rules to bend, friend, are you offended?" That track is followed by "Ain't 2 Famous," where Bowen describes what it's like being an artist with a day job. "Before, I would never have admitted having another job," she says. "Like, 'I'm an Uber driver and I'm rapping about it and it's a good song?' I wouldn't have had the balls to make a song like that a couple of years ago. But it was, 'I don't give a fuck what you think about me or my life,' and anyone who's a Psalm One fan will enjoy it."
Nestled amidst Psalm One's discography are a series of one-off tracks and short EPs that serve as mini-time capsules, giving insight into what was going on in both her life and the wider world at that moment she recorded them. "Cult Of Ye" was a cut held over from the FLIGHT OF THE WIG sessions that was eventually released in February 2020. "Kanye did something stupid again, so the timing was great," she says.
"It's about the notion that we want these celebrities to speak," Bowen explains. "It's having that conversation about—this is a person people love because they've been entertaining—not because they've been political, not because they've been revolutionary in terms of society, but because they've been a great artist. So do we want them talking to us about politics or telling us about this shit?"
Psalm One's commentary unspools over a downtempo, keys-heavy Optiks beat, and culminates with cutting lines like: "Had shit poppin' on the love, so I know the people with me/ We don't need the fuckin' validation of the big leagues/ You can't do nothing to convince me/ Go to church—but that Ye speak can miss me."
BIG $ILKY is the duo of Bowen and Angel Davanport, former Rapperchicks who also happen to be in love. "Angel is the only Rapperchick left! Angel is also my partner; we've been together four years and we were bandmates before it happened," she says. "But it was tough thinking about continuing, when [Rapperchicks member] Henny B passed two years ago. But people love hearing me and Angel together. Plus, there's our relationship. So we just changed the name: BIG $ILKY is the heart and spirit of the Rapperchicks, just a new name, new management."
Two self-titled EPs have established the BIG $ILKY agenda, weaving together lyrical assassin-level threats with confessional moments that focus on matters of the heart. Bowen points to "BTW," the penultimate cut on BIG $ILKY Vol. 1, as a song that conveys the soul of the project. "The lyrics come from that old adage that 'You didn't want me then, [but] now you want me'," she explains; the production is carried by sultry undulating keys, propped up by fervent snares. "We were playing with skits on this project, and [at the end of the song] Angel just said some really poignant shit about being in love and how vulnerability has to be there—or else it's not going to turn out well."