LABEL PROFILE
The Generous Experimentalism of Open Mouth Records
By Peter Margasak · February 11, 2022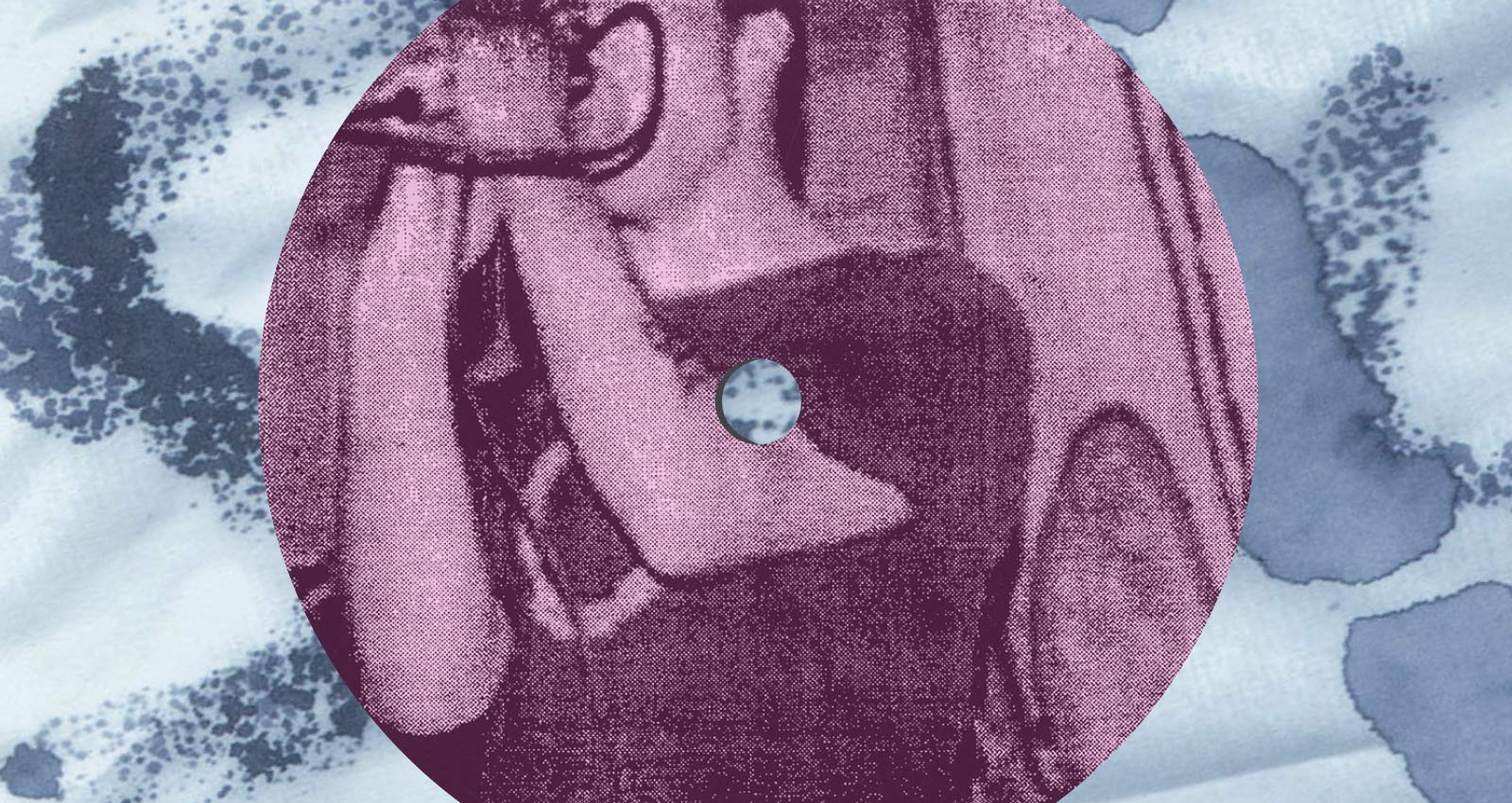 Guitarist Bill Nace spent 18 years of his life in Western Massachusetts. Although he moved to Philadelphia in 2017, not far from where he grew up (Mt. Laurel, New Jersey), he remains inextricably connected to that sprawling scene up north. His longest-lasting musical connections were forged in that region, whether his wild, improvised collaborations with drummer Chris Corsano or his most well-known project, Body/Head, with Kim Gordon. "I think one of the cool things about Western Mass is it doesn't—and I don't even know if it could—really do genre stuff," he says. "Everyone's doing their own weird version of something."
The area, which is home to dozens of universities and colleges, has long produced a heady mixture of noise, free jazz, folk, and indie rock, often in strange admixtures. That churn of musical activity sucked Nace in. In addition to collaborating with many of the scene's oddballs, he eventually felt compelled to help document the action, and in 2003 he launched his Open Mouth label. Initially, the imprint released small batches of cheap cassette releases, not only featuring his own playing but titles from the legendary Dredd Foole & the Din, Slaughterhouse Percussion (the duo of Jake Meginsky—who went on to make the acclaimed Milford Graves documentary Full Mantis—and Steve Gunn collaborator John Truscinski). "I love cassettes, but part of what's great is that it doesn't matter how great it looks; it always ends up underneath the passenger side seat of the car. That's part of the medium."
He was especially drawn to veteran noise weirdo Dan Greenwood (aka Diagram A), who had been releasing tapes for more than 15 years, and in 2009 he stepped up for his first vinyl release. "I was like, 'I got to do a record for this guy,' and that kind of was the start of it," he says. Despite switching mediums, Nace carried on, as usual, releasing local stuff that moved him, whether that was Meginsky's minimalist electronic music or the trippy solo guitar mayhem of Sightings's Mark Morgan.
The label has also chronicled his love for collaboration with an exhaustive list of improvisers. Open Mouth's catalog is flush with small groupings featuring Nace with artists like Aaron Dilloway, Okkyung Lee, Susan Alcorn, Twig Harper, Samara Lubelski, Joe McPhee, Thurston Moore, Steve Baczkowski, and Paul Flaherty. Even with the switch to vinyl, Nace kept editions limited—although he pressed 500 copies of the first Body/Head studio effort and nearly as many copies of his collaborative album with Graham Lambkin. "I didn't necessarily want it to be niche, but there's built-in limitations," he says. "If I had a warehouse to store everything, I would do 500 to 1000 of everything and just stick it in there, but I don't."
Still, many titles on Open Mouth have been out of print for years, fetching hefty prices on the collector's market. Nace has no interest in feeding that frenzy, but when he's had label revenue, he's chosen to invest it in new releases. "There's a bunch of stuff I would love to reissue, and that's what's cool about this," he says. "This" is Open Mouth's appearance on Bandcamp, where most of the long-gone vinyl releases are available digitally now. It's been a complex process for Nace, who launched the label as an all-analog venture. "I didn't have a computer when I started doing the label. A lot of times, I was drawing the label on the piece of paper I sent them, and many times, the master was a cassette or a CDR," he says—including that Diagram A record, which he's still searching for.
Despite living in Philadelphia, he's continued to focus on Western Massachusetts artists, including forthcoming titles from Noise Nomads and Ricky Myers, but he's also releasing a new album from Baltimore singer Wheatie Mattiasich. Nace also has a forthcoming album with Canadian actor and jaw harp player Chik White, a remote collaboration made during the pandemic. Below is a guide to a handful of the gems in the Open Mouth catalog.
Jake Meginsky/Bill Nace
West/East
This album collects a pair of stark, otherworldly duets between Nace and long-time collaborator Jake Meginsky. It's often impossible to decipher exact instrumentation (electric guitar vs. electronics and tapes), but that's hardly the point of these needling, austere performances. The vibrato-heavy sound streams evolve with great subtlety, toggling between industrial hums, alien feedback, and neatly contained noise. Each track hovers ominously, maintaining a surprising equilibrium in the relentless face of a brutal collapse that never arrives. The pair work in delicious tension, listening closely to one another in a dynamic balancing act of nauseous ambience.
The first studio recording by Nace's long-running project with Sonic Youth's Kim Gordon, this four-track EP captures the duo in nascent form. The music feels more subdued than later efforts, with Gordon's voice often appearing as a ghostly presence. There's also a gripping clarity to the mix, allowing the scuzzy, grimy layers of guitar to feel almost three-dimensional. The collision of feedback and reverb-swamped thrum is thrilling, and it's endlessly fascinating to hear how it all fits together, as if we're learning along with Body/Head how the project evolves in later years.
Aaron Dilloway/Bill Nace
BAND
Veteran noisenik and tape manipulator Aaron Dilloway recently released a terrific new collaboration with Body/Head, endlessly fucking with the group's already murky, twisted soundscape by stretching, distorting, and warping passages. As a longtime participant and champion of the American noise underground, it's no surprise that he worked with Nace. BAND was initially issued on Matt Krefting's tiny tape label Silver Lining back in 2015 and reissued by OM a year later. It feels like a queasy transmission from outer space, larded with unsteady tones, microscopic scratches, and sickly utterances.
Susan Alcorn/Bill Nace/Chris Corsano
Live at Rotunda
A seething but generous live performance in Philadelphia with one-time cohort Chris Corsano and the shape-shifting Baltimore pedal steel guitar master Susan Alcorn. Her bent notes and melodic tang contrast beautifully with Nace's acidic splatter, which functions as a kind of sonic canvas for his frontline partner's lyrical invention. Corsano maintains steady motion, spiked with snare bombs and cymbal sizzle. In the end, however, the album isn't about the contributions of any single participant; it's an exhilarating celebration of collective sound production, with each player paying close attention to their sonic surroundings.
Perhaps nobody in experimental music is more uncategorizable and singular than one-time Shadow Ring capo Graham Lambkin, whose conception of improvisation is as wide-open as the Arctic tundra. There is plenty of acoustic guitar—picking, scraping, strumming, bowing—involved in these two side-long excursions. That's an approach we don't often hear from Nace, and it's about as far as familiar music-making elements go on The Dishwashers. A series of everyday sounds we take for granted are endlessly reframed, poked at, and ignored, with Lambkin leading a kind of try-this-try-that seminar in which anything is possible. His brand of improv is unapologetic, which helps make the most tedious or absurd gestures convincing. In a catalog filled with oddness, this one may be the weirdest (and one of the best).
Although known best as a drummer—particularly through his long-running duo with singer-guitarist Steve Gunn—John Truscinski reveals an impressive mastery of electronics on this solo recording. Each slowly simmering drone hovers ominously, resplendently basking in subtle striations and leisurely vibrato, but there's never an explosion or clear denouement. It's a fantastic way to get lost in sound, over and over.
Okkyung Lee/Chris Corsano/Bill Nace
Live at Stone
This live session recorded at John Zorn's old spot in New York in 2014 reveals just how chameleonic Nace's playing can get, which is not to say that he changes shape or color to hide. Rather, the sound he generates from his treated guitar is wonderfully elusive, and here it lashes up against the visceral, slashing lines of cellist Okkyung Lee, fueled by the surging and receding energy of Corsano's drumming. It's a serious blast of noise, aggression, and shifting texture, with all three players locked in and united to become a single, multi-limbed organism. The percussionist knows when to pull back, making the ride wilder and more dynamic.
Steve Baczkowski/Chris Corsano/Paul Flaherty/Dredd Foole/Bill Nace
Wrong Number
A brawny sort of free jazz session that lurches to and fro like a closing-hour-drunk wondering where the next stop might be. Dredd Foole, a proto-psych-folk icon of Boston's underground music scene for decades, is the wildcard, making judicious, highly effective interventions on each piece. His woozy falsetto helps create a particular landscape, but his primal howl evokes quite another. The musicians—fire-breathing saxophonists Steve Baczkowski and Paul Flaherty, drummer Corsano, and Nace—don't take directions from the ringmaster, but somehow his presence imparts an indelible tone across the board.