LISTS
Digging Through Sonic Youth's Bandcamp Archives
By Joe Gross · June 18, 2020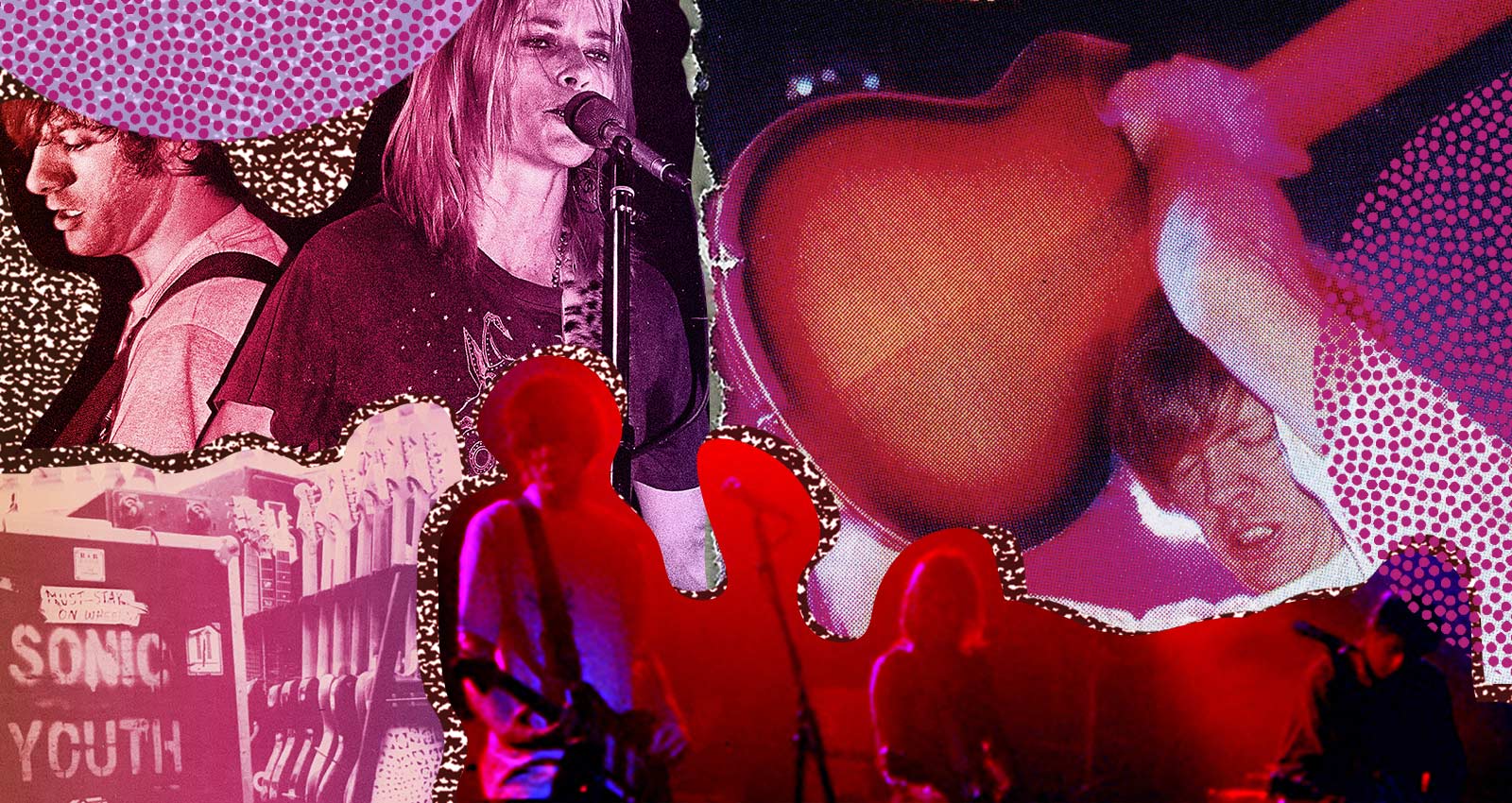 From 1981 to 2011, Sonic Youth was not so much a band but a presence. Starting as New York art noise nerds, the crew became '80s indie rock pioneers, helped define the '90s alt-rock mainstream, and aged into semi-popular rock lifers. At every point, to some degree, Sonic Youth was something other bands had to define themselves against, positively or negatively. For a while there, if SY said you were cool, you were cool.
One reason the band proved so influential: they learned how to tour, playing more than 1400 shows over a 30 year career. It's not a massive number compared to artists like BB King, the Grateful Dead or Motorhead. But like Black Flag, R.E.M., Fugazi, and a few others during the independent rock boom, Sonic Youth brought their unique slice of the American underground to audiences the world over.
Fast forward to now, with the arrival of the Sonic Youth Archive on Bandcamp. Drummer Steve Shelly, the project's mastermind, sees it as the culmination of their long-running on-the-road traditions. "We're all fans of live tapes," he explains over the phone from New York, where he's currently based. "We're all Neil Young fans, [Sonic Youth guitarist] Lee [Renaldo] is a Deadhead—we're always interested in the record you couldn't hear."
According to Shelley, from the time he joined the band in the spring of 1985, Sonic Youth recorded every night, whenever possible. "We accumulated all these cassette tapes, band members would scrawl on them, who we played with or whatever. Now we have a whole whole room that we call the archive just filled with this stuff." A few shows were released as semi-official bootlegs; the 1987 "Hold That Tiger" set, for example, has been out on LP and CD since 1991 (but always too fast; it is speed-corrected for the first time here). 
The shows are of disparate parentage: audience cassettes and analog soundboard recordings, DATs, the occasional radio station set. Eventually, the band travelled around with their own ProTools set-up. More than 20 live sets are available on the site, along with a few rare releases and it seems like Shelley and the band are just getting started.
"Making this stuff available seems the best way for it to survive," Shelley says. Here are eight sets to get you started, with thoughts from the man himself.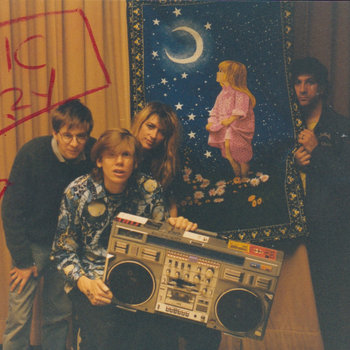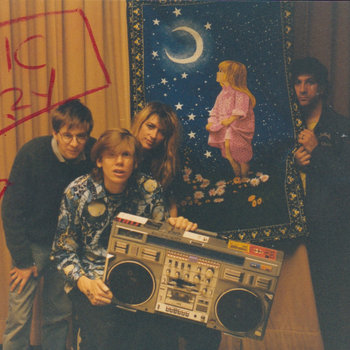 This 1986 show is famous among SY nerds for being the first time any of the ground-breaking material on EVOL was ever played live. "That was the other CD that was made from cassette for the Sonic Youth fan club," Shelley says. "Austin was a favorite place of ours." In the accompanying liner notes, he refers to it as "a set of (almost) all new songs- untried, stepping off the cliff." There's a sense of trepidation running through the recording here, with ample crowd yammering, not to mention a tremendous false start for "Starpower"—but it's a gutsy, slightly nervous set nonetheless.
Live At City Gardens 1987 was another "here's a bunch of new stuff" set, this time built around songs from Sister: "Schizophrenia" supplied the boiling opener, followed up by the swooning "Kotton Krown" and a relentless rendition of "Stereo Sanctity" that feels like a hotrod racing through the Holland Tunnel. For a fan-made bootleg, the quality is surprisingly excellent. "This was one of our earlier encounters with Dead-type tape traders with the seven foot boom mic and everything," Shelley says. "At this point, the improvised sections were actual sections—verse, chorus and a free section. Mike Watt (of Minutemen/fIREHOSE/bass legend fame) would tease us about those parts. He'd say: 'How's it work? Is it "You wink and I'll jump?"' We eventually called one of our companies Wink Jump in tribute."
A joyous holiday homecoming! The double album Daydream Nation, less than three months old at the time, was on its way to becoming one of the cornerstone '80s albums; the band returned from the first leg of tour total champs. The newest material sound worked over the best way. An impossibly tight "The Sprawl" drifts into a hardcore "'Cross the Breeze," while they find new colors and chordings in "Teenage Riot." (To that end: there are no bad versions of this song.)
There are a few shows from '88 and '89 here—including an awkward Russian performance from 1989—but this is a stand-out. "At the end of the '80s," Shelley remembers, "CBGB's had this great multitrack tape deck. Producer and Shimmy Disc Record head Kramer recorded this set on it, and [occasional SY producer] Wharton Tiers mixed it. It's always nice to get one show that sounds great from a run—it's like, 'Everything else might be trash, but we have this.'"
Even indie rockers who were salty about Sonic Youth's jump to DGC/Geffen with 1990's Goo had to admit the band still smoked live. A multi-track recording mixed by Shelley and engineer Aaron Mullan in 2005 for possible inclusion on the Goo box, it sat on a shelf until 2018. Highlights here include a searing transition from "Cinderella's Big Score" into "Kill Yr. Idols," and a nearly 14-minute jam on the Stooges' "I Wanna Be Your Dog." As Mullan writes in the notes, "It's a shredder."
A must-hear for fans of A Thousand Leaves, the first album recorded in the band's own studio; the feedback has calmed down a bit, and the guitars lock into smoother. This is almost all Leaves material, as opposed to grunge-era stuff; "Shadow of a Doubt" and sharp, 12-minute "Death Valley '69" are the ornery outliers. "DATs often don't have a lot of vibe," Shelley said, "but this one did, so I decided to make it the cover image. This one was done by a tape trader who gave it some real TLC, and we were so happy to have it."
A unique show in the archive, this Paris concert commemorates SYR4: Goodbye 20th Century, Sonic Youth's 1999 double CD album of covers of avant-garde compositions. Augmented by Jim O'Rourke (who joined the band for a spell) and percussionist William Winant, along with Christian Fennesz (laptop on "Four6") and O.G. Youth drummer Richard Edson on a sprawling "She is Not Alone," the band performs pieces by James Tenney, John Cage, and others.
"This was the first show of this tour and we really weren't sure how it was going to go but the audience really got behind us," Shelley says, "We felt a kinship with a lot of modern composition — it was playful, somewhat anti-music and very punk rock in a lot of ways. And Edson was a hero of mine, I had never played with him before. And man, that theater is incredible."
Adults playing adult rock music for other adults. "This is one I didn't even know we had," Shelley admits. "ProTools recorded, very comfortable venue, a lovely night in the South: exactly the sort of show we're hoping to excavate." Over the course of the show, they deliver seamless Sonic Nurse material and dedicate their legendary "Teen Age Riot" to first-voters, culminating with a sprawling, 26-minute version of "Expressway to Yr. Skull."