BIG UPS
M.C. Taylor of Hiss Golden Messenger Picks His Bandcamp Favorites
By Jerry Cowgill · June 30, 2021
Months before the world came to a screeching halt, M.C. Taylor of Hiss Golden Messenger found himself at an impasse: in need of a break, a realignment of spirit, and a pause to recalibrate towards true north. Midway through a European tour in December of 2019, feeling depleted and misplaced, the veteran singer-songwriter cancelled the looming run of shows in Australia and made his way home to work through this shit the only way he knows how: immediate, perceptive songwriting. His new album Quietly Blowing It, then, is a beacon of hope, pulled from the debris of last year. "Feeling bad, feeling blue/ Can't get out of my own mind," confesses Taylor on the album's first single "Sanctuary," "But I know how to sing about it."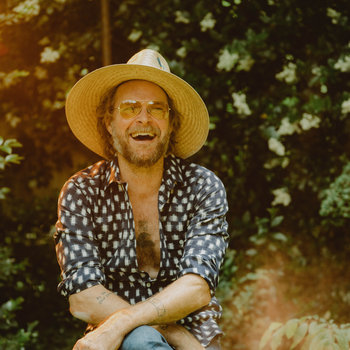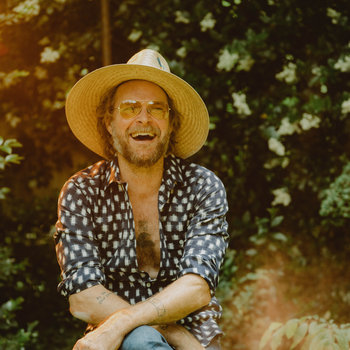 Merch for this release:
Vinyl LP, Compact Disc (CD)
Quietly Blowing It is a reflective collection of songs that came from Taylor watching the world fall apart after his own had already begun to, and from seeking out slivers of joy and hope wherever they could be found. Fatherhood has helped him remain optimistic. "I need them to understand and feel as though their future matters. Even if I'm feeling particularly cynical or despairing, I need to continually remember that I need to carry some little bit of hopefulness, if for no other reason than to pass it along to my kids."
Taking time off the road also allowed Taylor the space to delve into other artists, and rekindle his connection to music as a listener. "Music is the artistic medium that speaks to me as a human in the most profound ways, and this has been a really big year of listening for me," conveys Taylor. "I feel fortunate that my love of music is as strong as, if not stronger, than when I was 12 years old and spending all of my allowance on tapes. It has really helped me through the past year, and so I suppose I have gained a little bit of clarity in terms of what the purpose of music is in my life."
From roots reggae, to Southern gospel, to West Coast hardcore, here are ten records he's been listening to over the last year.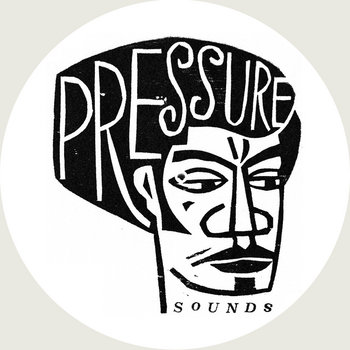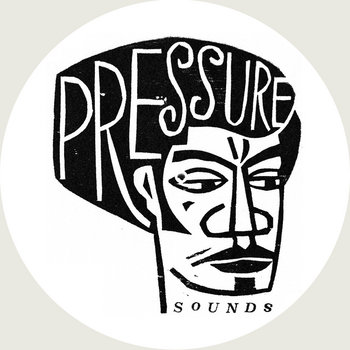 Merch for this release:
Compact Disc (CD), 2 x Vinyl LP
"I'm a big fan of reggae music, it's probably what I listen to the most. This past year especially, I'd say probably 90% of my listening has been dedicated to reggae music made between 1970 and 1985.
"For deep reggae heads, Yabby You's Conquering Lion is considered a pretty foundational record in terms of roots reggae. Having an original copy of Conquering Lion has always been kind of a Holy Grail. Pressure Sounds, they're an amazing reggae record label. They finally gave this record the proper release that includes both the Conquering Lion album, and then the dub version of it. So it's a double LP set, but it's a record that myself and other reggae heads have been waiting for for years.
"I'm very compelled by this music. There's so much for me to love rhythmically. There's also the roots aspect of it. Roots reggae is a term that is used to denote Rastafari and reggae—sort of liberation theology. I'm just compelled by the way that spirituality is articulated and sits so centrally in that music. There's a lot of music from that time period that is very devoutly religious that I really love."
Joshua Abrams & Natural Information Society
Mandatory Reality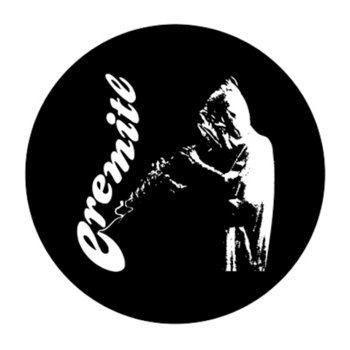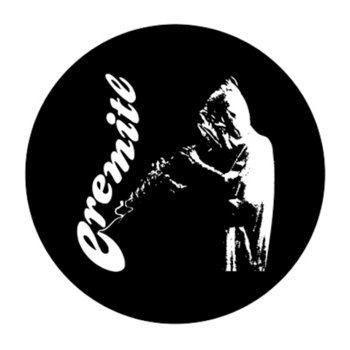 "To me, Natural Information Society is the best contemporary band that exists in America. There's something about the way that they deal with rhythm, and I feel like I can hear what parts of the musical universe that they're drawing on, but it never feels like they're playing dress up. It feels very genuine to me. There's a lot of spiritual jazz and devotional jazz aspects to it, but, there's a lot of modern sounds and modern ways of playing. I love Mandatory Reality because it's very meditative. It's one that I've gotten back to a lot this year."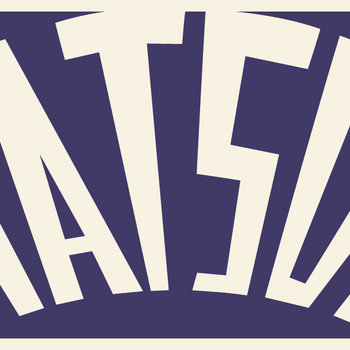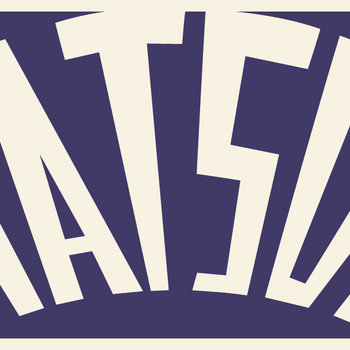 "That label that put out that record is called Matsuli, and that's probably the first thing I ever bought on Bandcamp many many years ago, back when I didn't know if it was legit. I just saw this record that I was really wanting to buy and it was the only place you could get it. They consistently are the standard bearers for amazing, mostly jazz music from South Africa.
"Dudu Pukwana was an incredible saxophone player and part of a group of South African jazz musicians that collectively moved to England in the early '70s. They started off in South Africa as sort of a mixed race band called The Blue Notes at a time when being in a mixed-race band was kind of like here—it was very restrictive. So, they moved to England. Around that time, they had a group called the Brotherhood of Breath, which, if you ever have a chance to find those records, they're also amazing. It's big band music, led by a piano player named Chris McGregor. Anyway, these guys went to London at the height of the Swinging Sixties to make their way. I don't think that it worked quite the way they were hoping, but you do end up hearing these guys playing on a lot of records that all of us know and don't realize it's them. They play on Nick Drake records. Their influence was quite subliminal and they were incredibly adept musicians. This Dudu Pukwana record is just so great, and so jumpin'. The way that South African harmony works, and the way that chord changes work is just so beautiful and compelling."
Merch for this release:
Vinyl LP, Compact Disc (CD)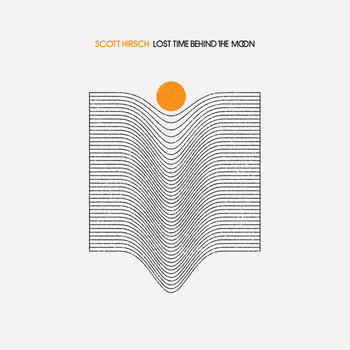 "Scott and I have been making music together since we were 17, so almost 30 years now. He's someone that I really, at this point, share a musical DNA with. I've made so many Hiss Golden Messenger records that, very clearly to my ears, bear his sonic imprint.
"If you like Hiss Golden Messenger music, you're probably gonna like his records too because there's a lot of similarities in sound. I think that he is really good at making records sound good. We've made a lot of music together, and it's a relationship that I'm really thankful to have in my life, definitely.
"We really grew up together and learned how to exist with music together. So, we definitely share a language that is quite specific to the two of us, just in terms of  musical references and types of sounds that we appreciate."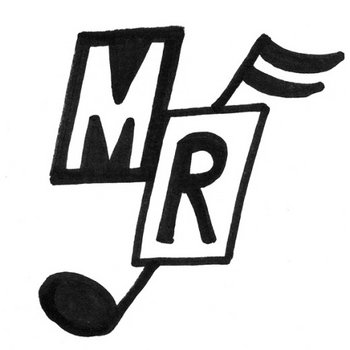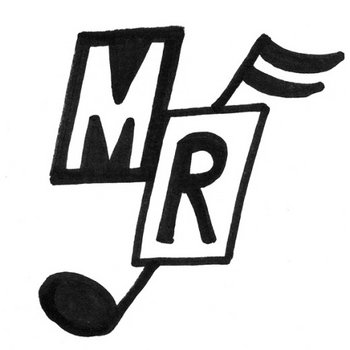 Merch for this release:
Cassette, Vinyl LP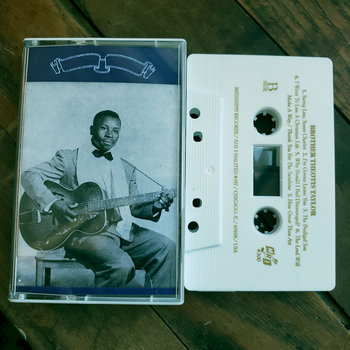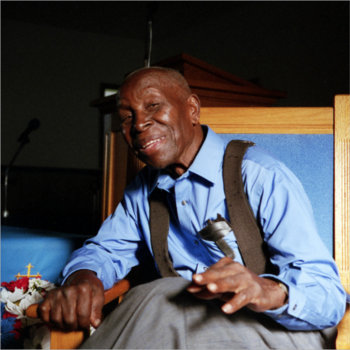 "This one was put out by Mississippi Records—an incredible record label, and really a crucial resource for American roots music. The guy that runs Mississippi, Eric, obviously has a deep and abiding love for all of the different types of American expression that sort of coalesce to make this universe of roots music. I love how lonely that record is, or how spare it is. There's really nothing to it except for voice and piano for the most part. I love the way that Brother Taylor sings, and just the way it sounds, and the sort of aura that it conjures. We had copies of this record through Eric and Mississippi, I think they were passed through Phil [Cook]. We used to listen to them in the tour van all the time—long before this record came out. I kind of knew what it sounded like, but it's nice to actually hold it. It's a great record. It's really affecting.
"It's gospel music, and the devotional aspect of the music is definitely something that I've been drawn to, especially this year. Gospel music is always something that I'm searching for, but this year it resonated in kind of a different way for me."
Comets on Fire
Avatar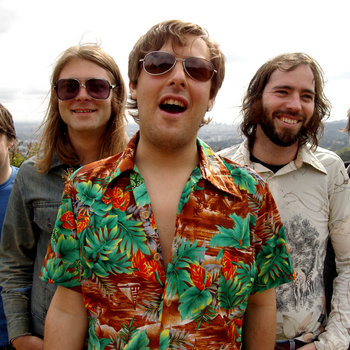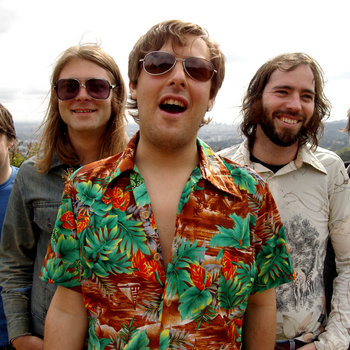 "They haven't been a band for a very long time, but I've really found myself drawn towards their music this past year. It's sort of mirrored how chaotic the year felt. Comets on Fire was not a band that a lot of people knew about. I was aware of them because we lived in the same place. They were an amazing band, you would walk away from their shows thinking that's the best rock 'n' roll band in existence. There's something about the chaos that exists on those records that really spoke to me this year, it mirrored what the world felt.
"Having grown up as a fan of and as a member of a hardcore band, Comets on Fire feels like they took my favorite parts of some types of hardcore music that I was really drawn to, but kind of mashed it together with American rock 'n' roll like the Stooges or The MC5 or something. I don't know if I appreciated it when I was seeing them, but it's what it feels like now. There's a lot of records that I grew up on, bands like Antioch Arrow or Heroin or Swing Kids or other real spazzy hardcore bands, and it feels like that is in Comets on Fire. It speaks to me."
Merch for this release:
Vinyl LP
"That's a record that I discovered this year, actually, and I love it. I found myself, once again, leaning towards music that felt devotional. I'm a longtime fan of John Coltrane's A Love Supreme, and it feels like that record was a very specific articulation of faith and spirituality that gave birth to a certain type of spiritual articulation in jazz music. I'm not saying that Mary Lou Williams was particularly inspired by A Love Supreme, but it feels like it's on the same spectrum. This is very devout, but it's also very swinging. There's a lot of choral arrangements on it that are really stunning. The way that she has the singer's singing on this record is really unique. The record is amazing dynamically, it goes from very hushed to very big and broad. It's an amazingly recorded record, in terms of fidelity. It is truly remarkable.
"Mary Lou Williams was an absolute baller jazz piano player, and frankly, in the history of American music, including jazz, there just aren't a lot of women that are written into the history. It's not to say they didn't exist, but they are not part of the history that we learn. So, to know about someone like Mary Lou Williams, who was an absolute technical virtue…well, it feels important."
Merch for this release:
Vinyl LP, Compact Disc (CD)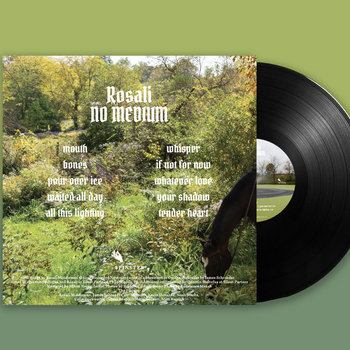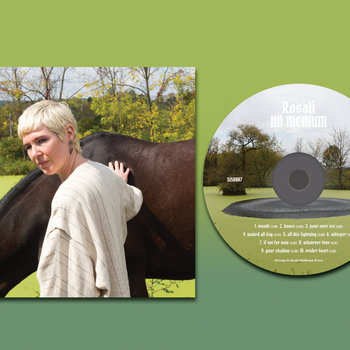 "I don't know much about her, but I find this record to be really beautiful. I think she's an amazing singer, and she has a really special way with melody. That's something that always grabs me is when someone is using melody and sort of leading with it. I'm just a sucker for a good melody. I love this record and I think it's really good. I look forward to giving it more time."
Robert Stillman
Rainbow
Merch for this release:
Vinyl LP, Compact Disc (CD)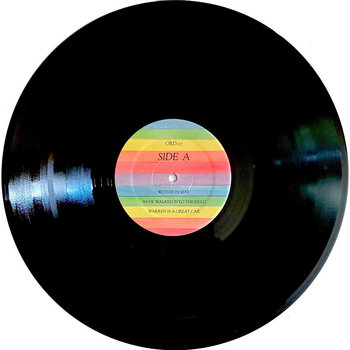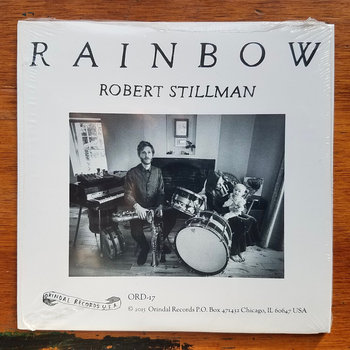 "This record is a very, very, very special record to me. 'As He Walked Into the Field' is so beautiful and so emotional. It's definitely one of the rare songs that I know of that really can make me feel like weeping. There's something about how the chords work, and the way that he plays through the changes that is so just so heavy. I think everybody should own this record. He's one of those guys that is drawing on so much music that I love. I can kind of hear those influences, but it feels so unique and so personal to him. And so real, you know, it just feels so genuine. This record is a really spiritually profound record.
"He's playing everything. He's a very trained musician, not that that hinders the record at all. It feels to me like it's driven by emotion, not chopped. He does have a really clear understanding, obviously, of harmony because of the way that he's clustering the saxophone sections harmonically. That's where the emotion is coming from. He's using these intervals that are deeply resonant and emotional. I feel like I can hear the sound of someone that has spent a lot of time with his instruments there."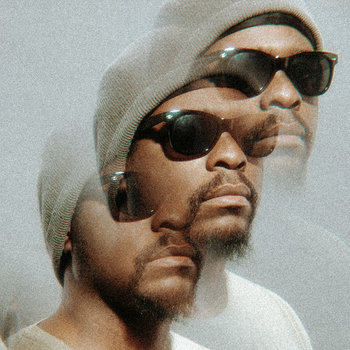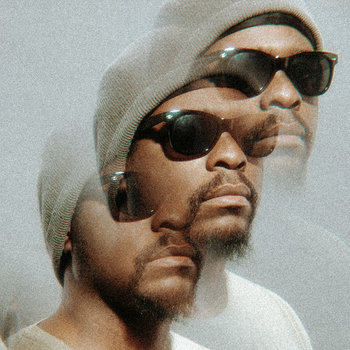 "Devonne Harris is a friend of mine. He's played keys on everything that I've made this year, so he played all the keyboards on the new Hiss record. He's an absolutely mind-blowing musician, like one of the greats in my life. His sense of harmony, and his sense of rhythm especially, is just really elevating. He's someone that I keep going back to. I'll be getting ready to start a new recording project, and I'm always thinking, 'How can I get Devonne on this?' He lives in Richmond, Virginia. He's also an extremely busy musician on his own. What he does with Hiss Golden Messenger is just a tiny little blip probably in his life. He makes a lot of records under the name of DJ Harrison. He has a band called Butcher Brown that is based in Richmond that is just amazing. He's just a deep dude, they don't get much deeper than Devonne. I think he's, in a lot of ways, one of the heirs to someone like Dilla. His sense of rhythm is very advanced. He's an advanced human."