LISTS
Celebrating the 45th Anniversary of Nick Drake's "Pink Moon" with Artists on Bandcamp
By Brenna Ehrlich · March 01, 2017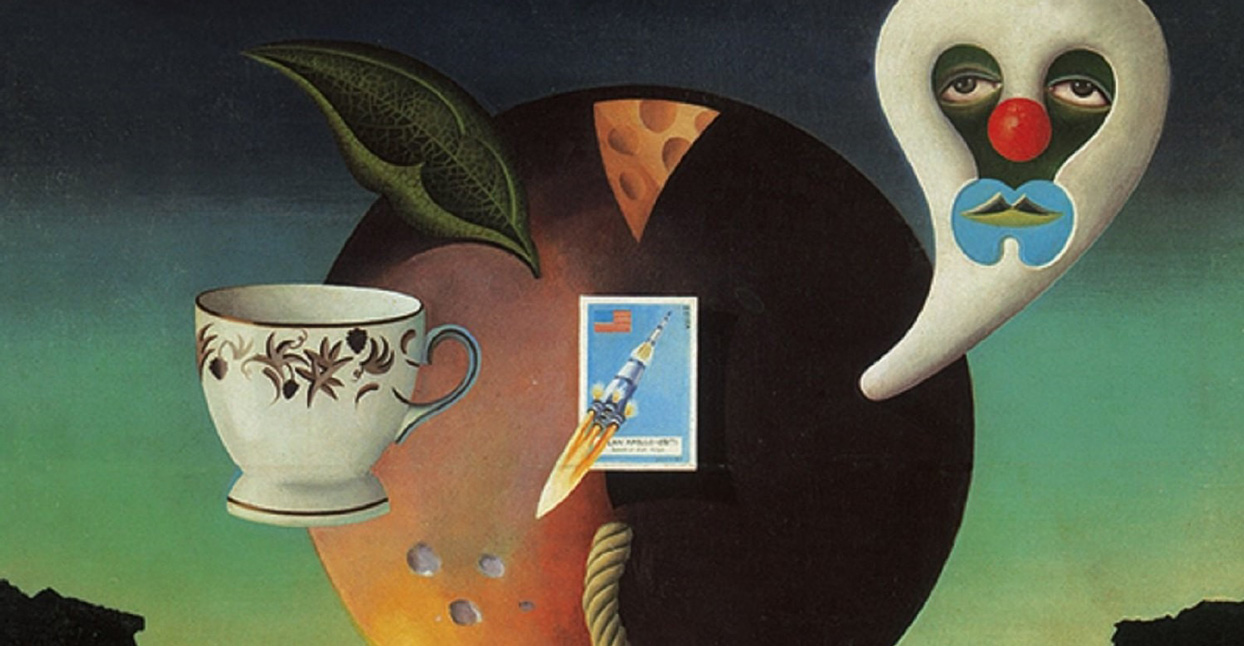 Nick Drake was the kind of musician other artists dream of being—and, in some ways, fear becoming. Largely unknown during his 26 years on this planet, Drake's dark-yet-delicate music returned to public consciousness more than twenty-five years after his 1974 suicide, when the title track of his final record, Pink Moon (1972), was included in a dreamy 2000 Volkswagen commercial hawking the Cabrio convertible. Seventeen years later—and 45 after Pink Moon's release—a diverse cross-section of musicians are still citing Drake as an influence.
In many ways, though his path was different than both of theirs, Drake was a kindred spirit to artists like Kurt Cobain and Elliott Smith (who also owes quite a bit of his spare, haunting sound to Drake). He was deeply in love with music, hungered for success, but, in many ways, shrank from the trappings of music stardom. As a result, he died "thinking he was a failure," as his sister Gabrielle said in a 2015 interview with Esquire.
Although today Drake's fingerprints are all over popular music, when his records were first released, they hardly made a dent. Drake released two albums before Pink Moon—Five Leaves Left (1969) and Bryter Layter (1971) —neither of which sold that well upon release. In fact, Five Leaves Left sold fewer than 3,000 copies during Drake's lifetime, according to George Plasketes' Please Allow Me to Introduce Myself: Essays on Debut Albums. Pink Moon fared about as well. The pensive British singer-songwriter's downfall, in many ways, was due to his lack of confidence; he was not big on interviews and performances, a reticence that means there's a dearth of live footage of Drake during his adult years.
"He sang away from the microphone, mumbled and whispered, all with a sense of precariousness and doom," musician Brian Cullman recalls in the Trevor Dann's Darker Than the Deepest Sea: The Search for Nick Drake. "It was like being at the bedside of a dying man who wants to tell you a secret, but who keeps changing his mind at the last minute."
The secret hidden in his voice, however, was enough to draw people near—both back in the '70s and today. As his sister says in the Esquire interview, "I think to really love Nick, you have to love the mystery of him as well." There was something about his weeping-willow voice and careful, poetic phrasing that initially captured the attention of his first producer, Joe Boyd—and that weaves its way through the musician's first two records, verdant orchestral affairs featuring the talents of Richard Thompson (Fairport Convention), John Cale and Drake's former schoolmate Robert Kirby, among others. And there was something, too, that stood more starkly in Pink Moon—a precursor to the now omnipresent bedroom recording—which was recorded over the span of two days and featured only Drake on guitar and a sole piano overdub on the title track.
Clocking in at a scant 28 minutes, the spare Pink Moon received the usual cadre of mixed reviews that denote a classic. Jerry Gilbert wrote in Melody Maker: "Maybe it's time Mr. Drake stopped acting so mysteriously and started getting something properly organized for himself." Al Clark of Time Out, however, wrote: "Those who have tried their hand at his material haven't even scratched the surface yet," going on to bemoan, "Nick Drake is likely to remain in the shadows, the private troubadour of those who have been fortunate enough to catch an earful of his exquisite 3 a.m. introversions." Clark ended up being more right than he bargained for. After lapsing into a deep depression, Drake died of an overdose of antidepressants only two years after Pink Moon's release.
On the 45th anniversary of Pink Moon, we spoke to eight artists on Bandcamp about the record and Nick Drake's story—what they learned from his tragedy and how it, in some cases, mirrors their own experiences.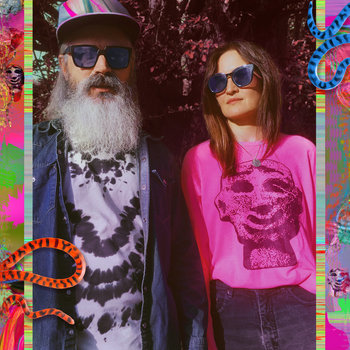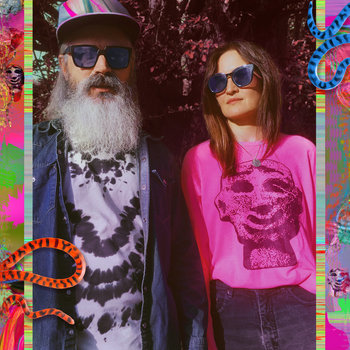 Merch for this release:
Compact Disc (CD), Cassette, Vinyl LP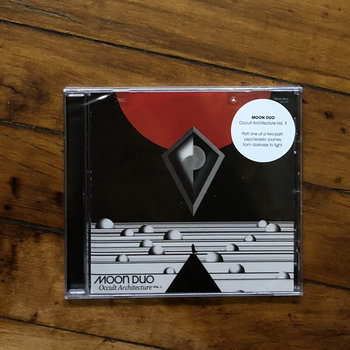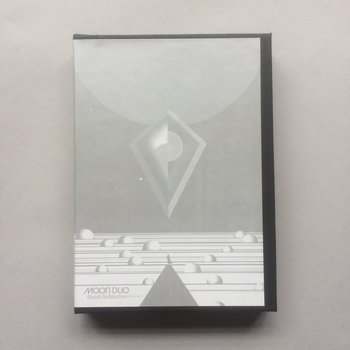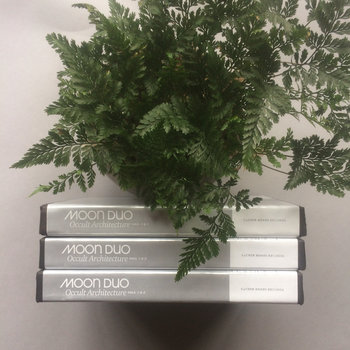 When I first heard Nick Drake, I was in my very early 20s working in this coffee shop in Seattle. I didn't live there very long, I was just kind of wandering around. I was closing up the coffee shop and this guy I worked with leant me this tape — it was Five Leaves Left. I put it on, and I was completely blown away. That's a clichéd thing to say, but I hadn't ever heard anything like it. I just got really, really into him and into the music. For a while, I just listened to that tape, then I found Bryter Layter. I actually found Pink Moon last, but I ended up liking it best because I feel like it's the most 'him.' In the arrangements, there's nothing—he doesn't hide behind anything else.
I'm sure I'm projecting the way I feel now onto the memory, but I think what's always gotten to me about his music is that it always seemed so personal, so intimate. And it's not just that he doesn't seem to be putting on any kind of persona or face, it's that it feels to me that in terms of his music, he's incapable of putting on a persona. It's just this deep, internal nakedness. I feel like I don't encounter that that often in any kind of art, really. To me that's the most powerful thing.
When I go into making music, I try to be honest. I try to not do something because I think it would be necessarily 'cool' or because I think it's what any other listener might want to hear, but because it feels right. Nick Drake's music, for me, is a reminder of how I'd like to go about things.
I first heard Nick Drake's music when I was in my early 20s. I connected with him through people I already admired: Joe Boyd, Richard Thompson, British folkies on the Island label. I was into Fairport Convention, and understood Nick Drake as an innovator who was working within tradition, which I would later do in my own way. I'll never forget that diaphanous, slightly out-of-time piano solo on "Pink Moon." It's such a triumph of simplicity and sophistication.
He's not an obvious influence on me, like he was in Elliott Smith's case, but he's in there. He's an iconoclast, with a voice every bit as good as Syd Barrett's or John Lennon's. His guitar playing is terrific, if you're paying attention. He's the first of the "Sweaterpaws Brigade"—so autumnal and elegiac. I read somewhere that his label made an ad for his first record that said something like, 'Nick Drake's going to be huge in 1999,' and damn if they didn't nail it. That V.W. ad brought him to a lot of people's attention, and good thing too.
As I said, he was a folkie who paved the way for a new form of expression. His personality seemed defeated by the world, but his artistry conquered it.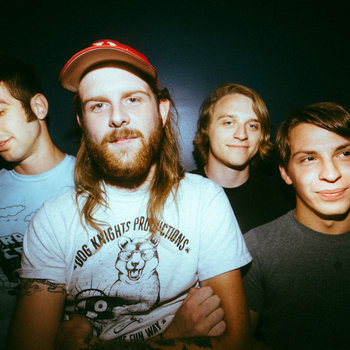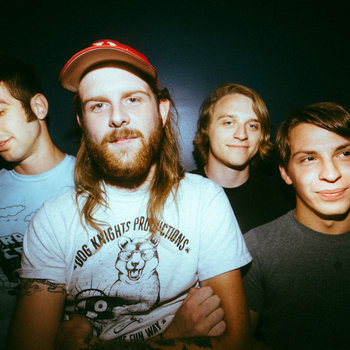 In the 10th grade I was listening to a lot of Elliot Smith and, as wild as this sounds, I do believe I was looking at similar artists on last.fm and came upon Nick Drake. I immediately fell in love with Pink Moon, because it truly sounds like it could've been put out yesterday and have the same impact. He was a voice much ahead of his generation, which I think allows his music to be a constant inspiration to people involved in all of the arts.
As someone who also struggles with mental illness, a lot of his lyrics and point of view were key, but perhaps more so was the way he played guitar. I drew on a lot of his finger-picking patterns for my own music, especially the one in "From the Morning." Without his music, a lot of artists I draw from might not have done what they did. I am grateful for what he contributed, and his life is most certainly one to remember and celebrate.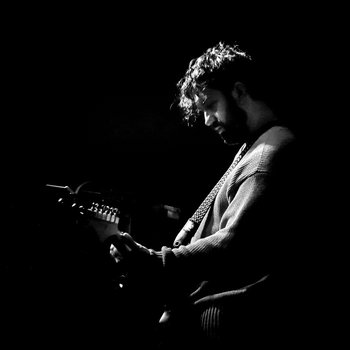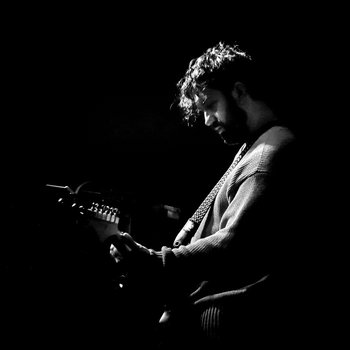 Merch for this release:
Vinyl LP, T-Shirt/Apparel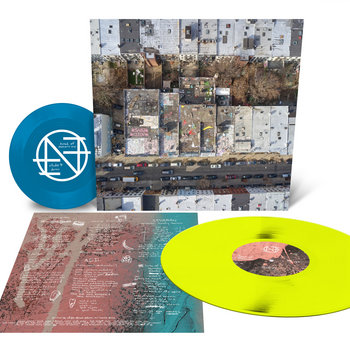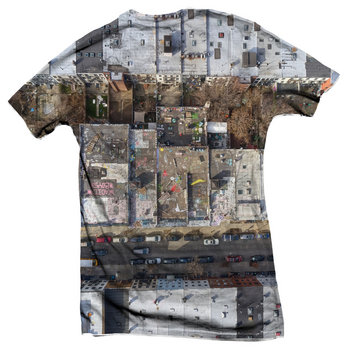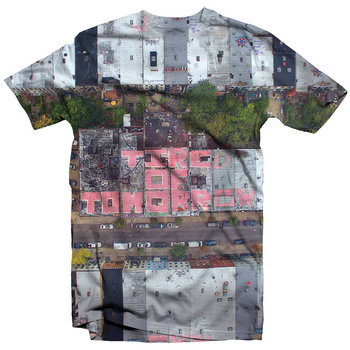 To be perfectly honest, I found out about him through Elliott Smith—he was obviously a big inspiration for Elliott on through the end. I was little later on it; I was around 20, it was around the time that I caught that assault charge. I was at a pretty depressed point in my life, because I was getting ready to go to prison for a little while, so I was listening to a lot of that stuff from Nick Drake. It kind of spun out of control to Jackson C. Frank and Chris Bell—a lot of artists that weren't selling a lot of records but were making a lot of great music that was obviously crushingly depressing.
I jumped right into Pink Moon. I fell in love with the song "Parasite" immediately—that was the song that I listened to over and over again. That song was speaking directly to me. At the time I was eating a ton of ecstasy and going out and trying to forget that there was any kind of tomorrow. That was the soundtrack to that time—that record, specifically.
Knowing the story of him and what happened to him, I started to have to kind of ask myself if I was going to push through or if I wasn't going to push through. I obviously did push through, because I'm sitting here now. Once I was able to kind of get my shit together a bit a few years later, I could look back and see what it's worth. I believe that Nick Drake's music helped me push through—and musically, it's just been a huge inspiration. What I play now is very different, but at the same time I always try to emulate the vibe of Nick and other artists like that. He's a huge inspiration.
Merch for this release:
Vinyl, Compact Disc (CD), Vinyl LP, Cassette,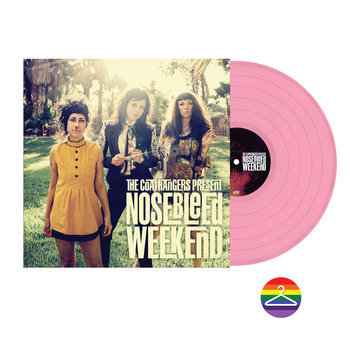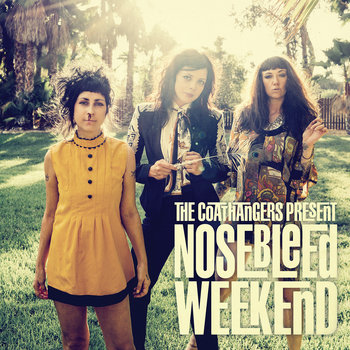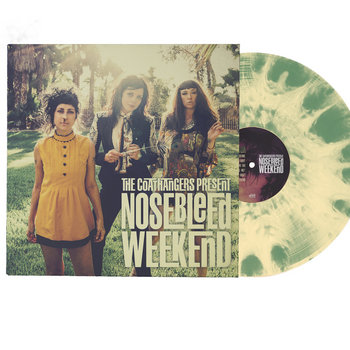 I first discovered Nick Drake during my first year of college. It was a crazy period of music discovery for me. I was drawn to his soft-spoken, humble and sincere tone. I think the intent behind what he created influenced me the most. He was honest and bittersweet — happy and sad at the same time. Even though our musical styles are pretty different, that sentiment is similar.
I first started listening to Nick Drake in the late '90s when I think a lot of other people discovered him as well. My particular favorite song of his is "River Man" off of Five Leaves Left. It's a mysterious, haunting song that leaves a lot up to the imagination. Lyrics like: "Betty said she prayed today/for the sky to blow away."
It's not really hard to see some of his influences on me. Even though "River Man" is one of the few songs that Drake wrote in standard tuning, it was his alternate tunings and picking patterns that—along with obsessive listening to Joni Mitchell—probably led me on a path of using mostly alternate tunings in my own work.
Merch for this release:
Compact Disc (CD), Vinyl LP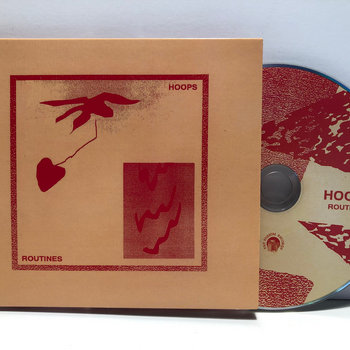 I was DJing a party at my house and a friend recommended Nick Drake to me after hearing what I was playing. Shortly afterward, I got really into Pink Moon. Nick Drake has a way with putting beautifully understated melodies into his songs where you wouldn't exactly expect them. His music kind of taught me that the prettiest part of an arrangement doesn't have to be at the center of attention all the time.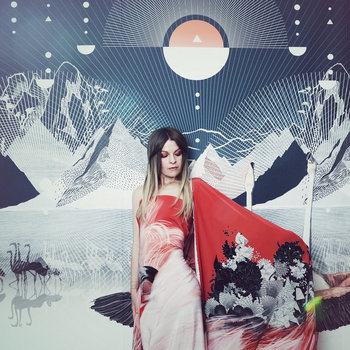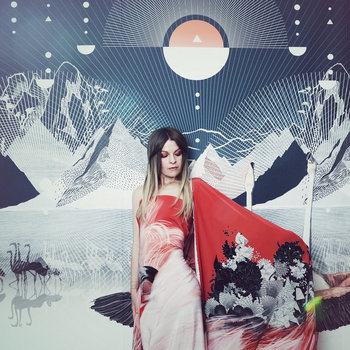 Merch for this release:
Vinyl LP, Compact Disc (CD)
I'm not sure, actually, when I first heard Nick Drake's music. It was probably in a film—I think it was in one of the Wes Anderson's films. I think the first song that really caused me to stop and listen was "River Man"—it was the timbre of this voice, really, and the solemn nature and sound of his vocal delivery. My sister gave me a box set of his three records. I didn't seek it out; it came to me. I knew from listening that Nick Drake was special.
I think part of the reason why he's connected to the larger world around him is because he wasn't appreciated in his time. I think that strikes at the heart of people, to realize that the music was always this good—it was as good then as it is now. But he wasn't recognized or the stars didn't align to give him the support he needed to have full confidence or to dedicate himself fully to it. I think he suffered from the lack of connection; I think that resonates with people who are pursuing all different kinds of things. But I think there's something that resonates in musicians who are working to make contributions—to see his kind of desperation to make contact. To me, that's his most relatable element. I think he offers hope [because his music lived on], but his music was unique in that it was pulled from the basement, whereas the majority of artists are left in the basement. The majority of the musicians in the world are the ones we never hear. He's an exception—like a miracle.
—Brenna Ehrlich