LISTS
How South Africa's Blue Notes Helped Invent European Free Jazz
By Piotr Orlov · September 16, 2020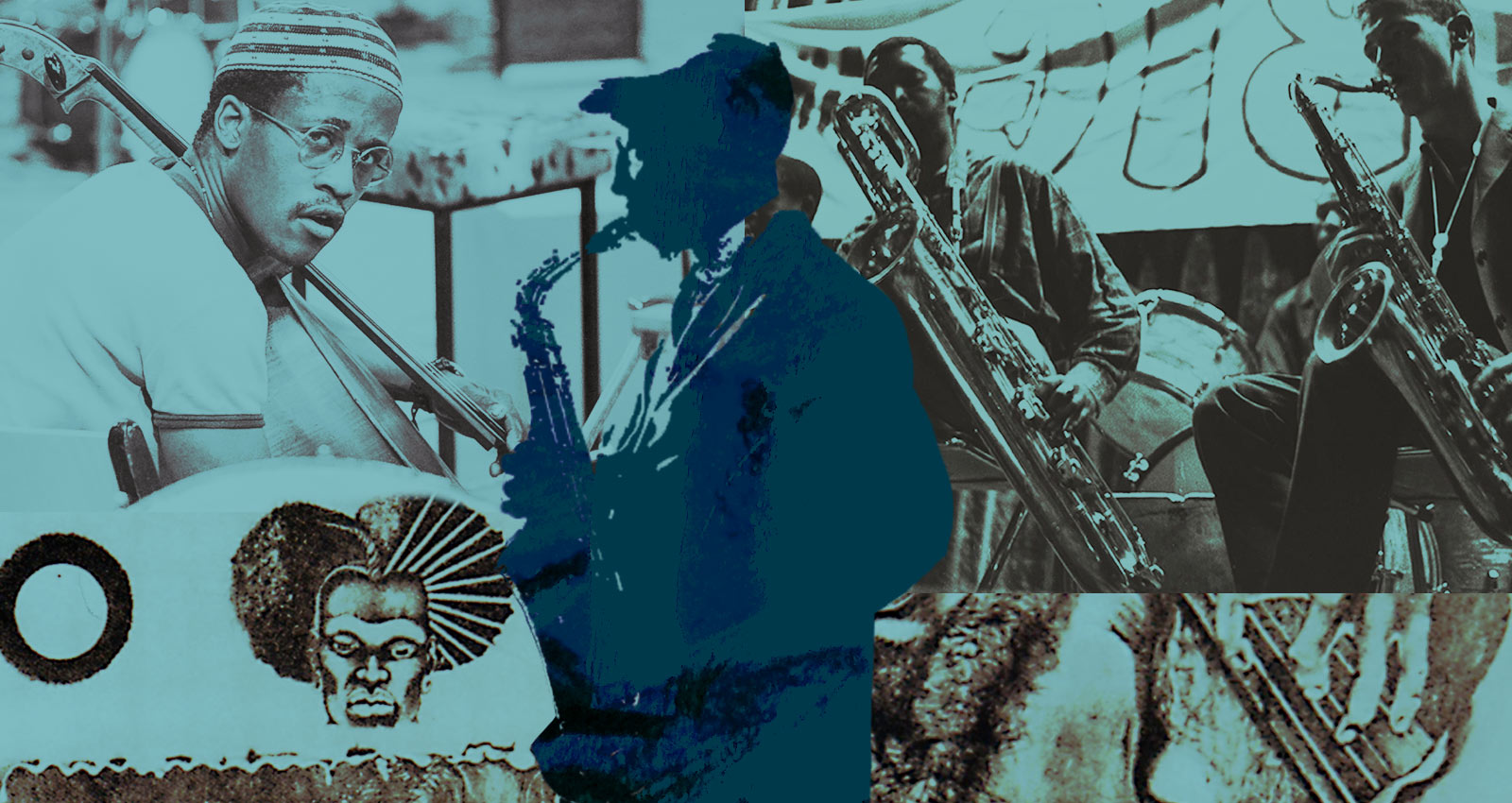 In July of 1964, the members of the Cape Town-based band Blue Notes boarded a plane, headed for a gig at the world famous Antibes Jazz Festival in Juan-les-Pins, France. They were all leaving South Africa for the first time; most of them would never return. At the time, critics and audiences considered them the best jazz band in the country, but because the sextet was multi-racial they were hounded by the Apartheid state which made it illegal for its members to gather—much less perform—as a group. With passports secured, the escape to Antibes wasn't just a career opportunity, it was an asylum from the institutionalized, racist nightmare of their homeland. For the history of improvised music, and for free jazz which came to embody the sound of global Black liberation, it also became much more. The legend that the Blue Notes would forge in Europe over the next quarter century—both as an ensemble and as individual players—constitutes one of the most under-appreciated legacies in jazz.
The Blue Notes who travelled to Antibes were, after all, a group of Cape Jazz all-stars. Chris McGregor, one of the group's founders, was a white missionary schoolmaster's son, a classical piano virtuoso whose love of Xhosa melodies pushed him towards jazz. Eventually, he began playing with alto saxophonist/composer (and co-founder) Dudu Pukwana, and tenor saxophonist Nick Moyake, both of whom were already lauded in Cape Jazz circles. The trio was joined by Louis Moholo, a young drummer who'd been winning awards at SA jazz festivals, and bassist Johnny Mbizo Dyani alongside trumpeter Mongezi Feza, a pair of teenage prodigies. The line-up's national prominence peaked at 1963's National Jazz Festival in Johannesburg, where they participated in the recording of the smash big-band album, Jazz —The African Sound. That success, though, did nothing to alleviate their inability to perform freely. So when the chance arose to follow the likes of Miriam Makeba, Hugh Masekela, and Dollar Brand out of South Africa, the Blue Notes did just that.
By all accounts, the Antibes appearance was a smash. The group remained in Europe, invited by Brand (later: Abdullah Ibrahim) to Zurich, where he'd settled, for a stand at the Club Africana. They would use that club as a base for gigs both in Geneva and around Switzerland in general throughout late 1964 and early '65. It was while in Zurich that the Blue Notes lost Moyake, whose health issues forced him to return to South Africa. (He'd pass away from a brain tumor in 1966, at the age of 31.) Ronnie Beer, another Cape Town expat, replaced Moyake on tenor for the group's appearance at London's famed Ronnie Scott's club in April 1965; the spell they would exude over audiences, critics, and especially other players was transformative. In a 1993 reminiscence in The Wire, producer Joe Boyd described the power of the Blue Notes in mid-to-late '60s London: "The thought of the lightweight stuff we all raved about, when compared to the divine inspiration which poured from those men, makes me humble and sad."
A large part of what made the Blue Notes arrival in the UK so special was that the music they were playing—or, more specifically, the mix of musics—was revolutionary for London listeners. Previously, the South African jazz that had made an impact in Europe had been easier to exoticize and compartmentalize. The landmark 1961 London production of Todd Matshikiza's musical King Kong brought some of the greatest South African jazz players from the previous generation to Europe, and globalized the melodies of kwela and marabi. But King Kong was made for theatrical audiences, and was filled with racial and social stereotypes. The South African expats who were becoming global stars in the West were either showcasing Black South Africa's neotraditionalism (Makeba's interpretations of well-known folk songs, for example) or engaging established jazz forms. Meanwhile, Europe was bogged down in bop and swing, and England's blues revival was powering rock and roll's big moment. A kind of musical conservatism was the norm.
By Chris McGregor's own estimate, what the Blue Notes brought to the UK was "pretty conventional in a 'hard bop' kind of way." But they were not merely tight, blazing through the jazz mainstream tunes of the day. The Blue Notes were also fluent in what Dyani would call "the fowl run," a name given to freeform breakdowns by elder statesman tenor sax player Christopher Columbus Mra Ngcukana. "Mra was Albert Ayler before we even knew or heard Albert Ayler," Dyani told journalist Aryan Kaganof in a 1985 interview. "Mra would say, 'Let's do the fowl run'…where everybody starts screaming…That's what he called free jazz, so-called avant-garde." According to Dyani, older Cape Jazz musicians like Mra and Nick Moyake, "were very aware of the world, the Family of Black Music," the connections between local and global. What the Blue Notes brought to their "conventional hard bop" was knowledge of these associations and—in the youthful fervor of Dyani and Feza—a punk-ish, Devil-may-care attitude.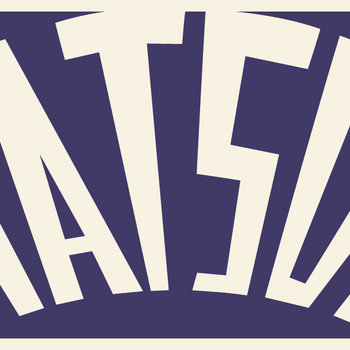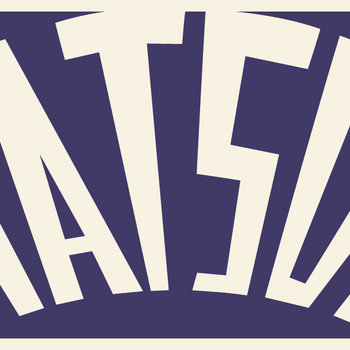 This demeanor and sound would attract not only Europeans, but touring American musicians as well. In the same interview, Dyani said that it was at Ronnie Scott's that Pukwana challenged Ornette Coleman to a sax duel, and Roland Kirk asked to play with them. "We was full of shit, man," he laughed. It was an energy born of self-awareness, of artistic quality, and recognition of self-liberation.
Unfortunately, the stand at Ronnie Scott's also marked the beginning of the end of the Blue Notes. The mid-'60s were a bad time for jazz's commercial prospects, and swinging London was no different. Being Black in '60s Britain amplified the problem. The South Africans found themselves at jam sessions with white jazz musicians who, a few years later, would help blur the line between jazz and progressive rock; they jammed with other African and Caribbean musicians, who brought their own sensibilities to the mix. Over the next decade, this community would help create a sound rooted on multiple continents and in multiple traditions, yet which always remained free and open.
For the Blue Notes, the lack of gigs and the different interests of its members brought things to a natural close. Feza and Dyani left for other, freer climes, returning together briefly for the creation of Chris McGregor Group's 1968 LP, Very Urgent — the last time all the Blue Notes would reconvene on tape. The remaining members would gather to play music and salute their colleagues when they passed on, which happened too quickly. Feza died in 1975, Dyani in 1986, McGregor and Pukwana in '90. Only Louis Moholo-Moholo remains alive.
Yet they would never stop co-leading groups, supporting one another, or meeting during sessions in studios across Europe—always bringing a sense of musical freedom and a distinctly South African perspective to the different contexts in which they played. The breadth and volume of the work they participated in is enormous, not least because of the elasticity of the players and their equal comfort with participating in big, chaotic ensemble blow-outs, as well as fragile, quiet situations, in duos, or even solo.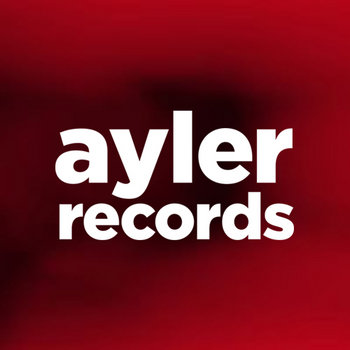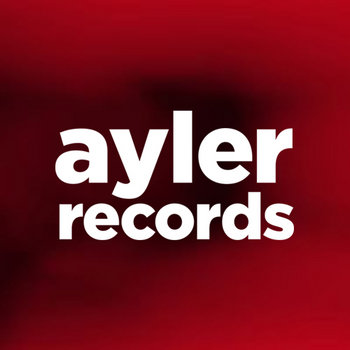 Mongezi Feza split his time between Copenhagen and London, blowing in the service of progressive psychedelic groups like Keith Tippett and Robert Fripp's Centipede, and on Robert Palmer's blue-eyed funk masterpiece, Sneakin' Sally Through the Alley. Dudu Pukwana stayed in London, where his saxophone became a cornerstone of a Black Atlantic sound, playing with the Afro-rock group Assagai, on Toots & The Maytals' legendary Reggae Got Soul, and alongside Bra Hugh Masekela and Dutch free improv legend Han Bennink. Chris McGregor stuck mostly to his big band, Brotherhood of Breath (which all of the Blue Notes, with the exception of Dyani, passed through); but he can also be heard on Nick Drake's Bryter Layter. Johnny Mbizo Dyani lived in Scandinavia, where his legacy continues to be cherished, and where he devoted himself to free improvisation with a who's-who of late 20th century new music lions, including Steve Lacy, David Murray, members of the Art Ensemble of Chicago, and the incomparable Dollar Brand. Louis Moholo-Moholo, who would return to his homeland to see his legacy celebrated at Centre for African Studies Gallery at the University of Cape Town, has kept moving outward as well, working next to Peter Brötzmann, Derek Bailey, Cecil Taylor, and, more recently, sharing the stage with the mighty Shabaka Hutchings.
In fact, the spirit of the young London jazz scene of today, in many ways, can be traced directly back to the Blue Notes: they mix philosophical screeds and art music with party rhythms; they mine local and global sounds from a place of personal knowledge, not as genre tourists. Ultimately, they are participating in a lineage of global improvisation that the Blue Notes created. Below we present a few necessary stops along the trail.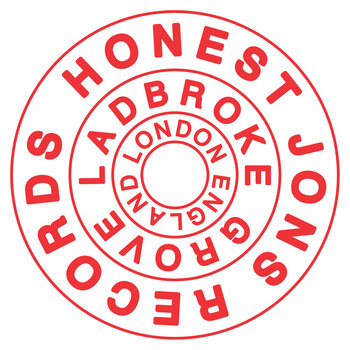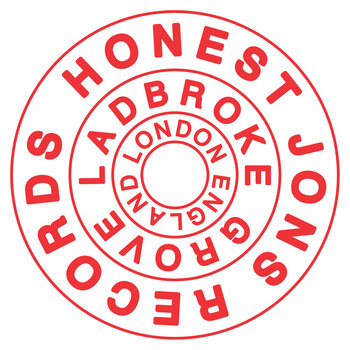 Merch for this release:
Vinyl LP
This reissue of the 1967 album by Gwigwi's Band, featuring McGregor, Beer, and Pukwana assisting alto saxophonist Benni Gwigwi Mrwebi, another Cape Town colleague (with legendary Jamaican expat bassist Coleridge Goode and Laurie Allen on drums), is full of Dudu's wonderfully swinging compositions. The difference between its title upon release—Kwela—and its reissue indicates the label's confusion over whether to attribute its South African melodies to a 40 year-old strain of street music, or to its improvisational offspring. Either way, it's a good-time party, with gorgeous three-sax harmonies, and McGregor and Goode holding down a righteous skank. Pukwana's "Kwazakhele," among other tunes, is one of those incredible trans-Atlantic musical bridges between Cape Town and Kingston (via the colonialists of Mayfair).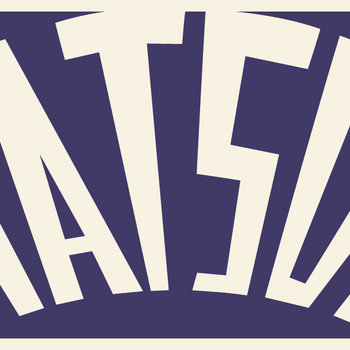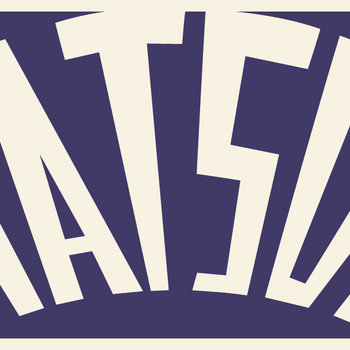 Now Cape Town meets Canterbury. This 2020 reissue from the indispensable Matsuli Music contains two albums: Dudu's S.A.-only 1968 solo debut, which gives this package its misspelled name, plus a recently discovered session. Both feature Pukwana, McGregor, Feza, and Maholo, more S.A. expats (bassist Harry Miller, trombonist Jonas Gwangwa) and future members of the great London-based Ghanaian Afro-funk band Osibisa. Yet the newly found Joe Boyd-produced sessions add Fairport Convention guitarists Richard Thompson and Simon Nicol for freewheelin' cross-cultural wonder. Highly swinging horn- and guitar-heavy Afro-pop and kwela grooves shed more light on Pukwana's melodic brightness and his ability to bridge continental gaps without sacrificing personality.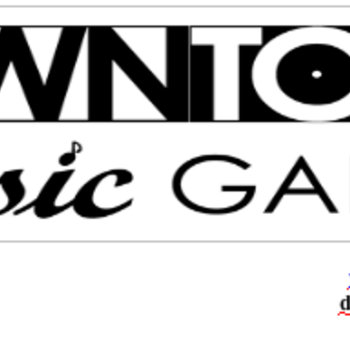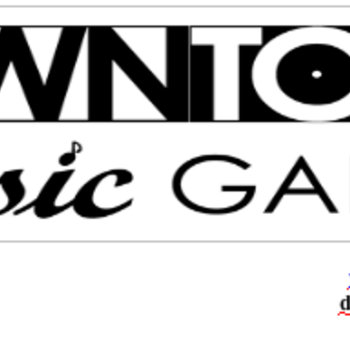 Merch for this release:
Compact Disc (CD)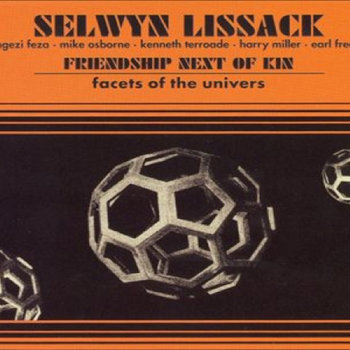 This small-group session led by another Cape Towner in London, the drummer Lissak, featuring Feza, Moholo (on incidental percussion), Miller, noted Brit alto Mike Osborne, and Paris-based American players, Earl Freeman and Kenneth Terroade, feels more of a piece with what was going on in the French capital—or on the Lower East Side of New York—than what was happening in London at the time. It shows how adept Feza was at stretching out and blowing freely. Two massive tunes of ethereal, shining new music—the title track, with its composed, multi-horn theme and gorgeous waves of harmonic resonance; and "Facets of the Universe" a free, blowing piece with words and delivery by Freeman in line with lyricism of the Black Arts poets of the time. Feza's pocket trumpet falls in gorgeous line with both.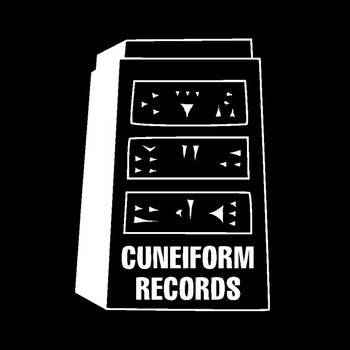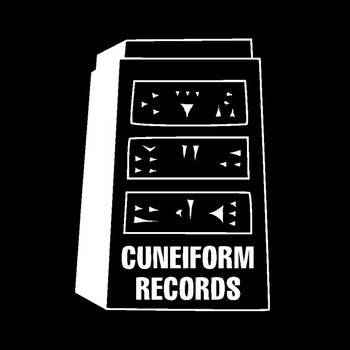 Merch for this release:
Compact Disc (CD)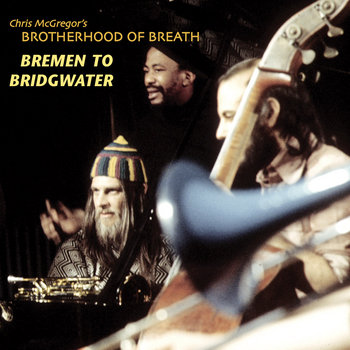 Over its two decade existence, McGregor's big band was a temporary home to some of the finest expat South African, English, and diaspora musicians based in the UK. (McGregor moved to France in the mid-'70s, but his bands remained London-heavy.) The Brotherhood's sound was based not in traditional swing ensembles—though they could most definitely rock in rhythm—but in the martial drumming-and-brass fanfares of school marching bands, and in the "solos + brass = chaos" equations of the Arkestra. This album combines three live performances (one in Germany 1971 and two in the UK from '75, some of Feza's last live performances), that showcase the group in full flight.
Johnny Mbizo Dyani, Mongezi Feza & Okay Temiz / Johnny Mbizo Dyani's Witchdoctor's Son
Rejoice / Together
Merch for this release:
Compact Disc (CD)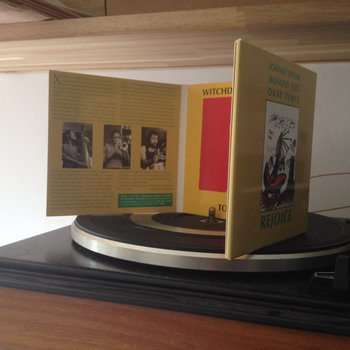 A spectacular two-fer! Dyani left London for Sweden in 1969, where his first important non-Blue Notes collaborator, the mighty Don Cherry, introduced him to Turkish percussionist Okay Temiz (the music the trio would make together is beyond description). At times, though, Feza would assume horn duties. Rejoice documents a wonderful 1972 live show at Stockholm's Museum of Modern Art, full of supple solo turns and fierce ensemble motion, and on songs like the gorgeous "Pukwana," a free mbaqanga vibe that is pure "fowl run." In 1979, Dudu was co-leader of Witchdoctor's Son, an octet with African and Swedish musicians. With its congas, keyboards, and electric guitar, Dudu's sax blowing straight melodies, and Dyani and Pukwana trading call and response lines, Together has an Afro-rock vibe in line with Osibisa and Dudu's more crowd-pleasing excursions; yet regardless of the instrumentation, tunes like "Marabi Soweto" and "High Priest" ground the music in South Africa.
Merch for this release:
2 x Vinyl LP
In September of 1978, Dyani returned to Switzerland to the Willisau Jazz Festival, which had long provided a stage for South African musicians, to give a solo performance of what he calls "ma-ra-BEE music…to show that there is a positive side of my people." The magnificence of this music can not be overstated. Moving between bowed and plucked bass and piano; stomping, singing, chanting, and making rhythms with click consonants, Dyani gives as full-hearted a performance as you could ever imagine from one musician, filled with rhythm and melody and noise. The abstract solo piano and voice on the S.A. blues "Wish You Sunshine," is almost too much to bear.
Keith Tippett & Louis Moholo
No Gossip
A well-matched pair, by the time the pianist and the drummer sat down at Berlin's Akademie der Künste in March of 1980 to record this fully improvised, very loud duet record, they'd been playing together in various combinations for over a decade. Their shared familiarity is clear. Tippett and Mohol live in each other's skin, trading volcanic passages, or farming them through four pieces neither for the faint of heart, nor bereft of subtlety. The humanity comes through very clearly though, especially on "Dedicated To Mandela, Biko, Sobukwe," which moves out of its grandiose opening duet into a long building run by Tippett that, by its end, is akin to a precise runaway train. If you like your free jazz big, boisterous and full of rhythm, this is as good a piano-drums session as can be found.
Much of what the South African players did was not in keeping with traditional American jazz lyricism. Yet this live Paris set—with Dyani performing alongside Waldron, a pianist who built his legendary career by being as comfortable when he was accompanying Billie Holiday, assisting Mingus, Coltrane, and Roach with their post-bop experiments, or playing the local folk songs of musicians from Italy to Japan—exudes the rare beauty of traditions folding over one another. It's supple, divine, free and structured, hints of S.A. melodies and the great American songbook sitting beside each other. Waldron stays on the piano, but Dyani is restless, moving from plucked to bowed bass, to piano, to percussion, and back again. Yet the softness of the music is always near.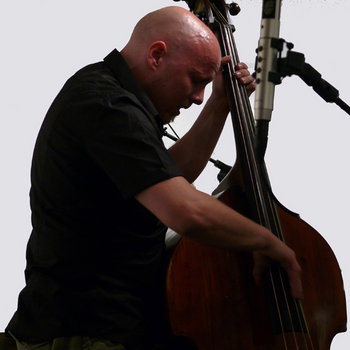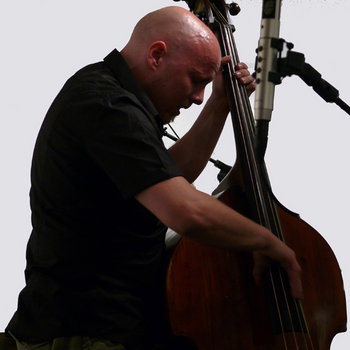 Louis Moholo-Moholo remains the last Blue Note standing. And based on his myriad collaborations, the drummer's musical compass continues to bend towards new music spaces, while the desire to honor his colleagues (and the music that gave him birth) is never far from his calculus. In 1998, he joined the orchestra led by Norwegian reed player Frode Gjerstad for a session to memorialize the bassist who left a mark on them both. (Gjerstad and Dyani played in Detail, a Norway-based group, throughout the '80s.) Here, as tribute, Moholo-Moholo and the great Norwegian free jazz drummer Paal Nilssen-Love push the single, nearly 50-minute piece, "Yellow Bass And Silver Cornet," into the martial spaces that Brotherhood of Breath once occupied. Between solo squalls, the harmonies approach familiar melodies, the echo of a music played long ago dying to be heard again.
___________________________________________________________________