FEATURES
The Story of J Dilla's Foundational Album "Welcome 2 Detroit"
By John Morrison · February 26, 2021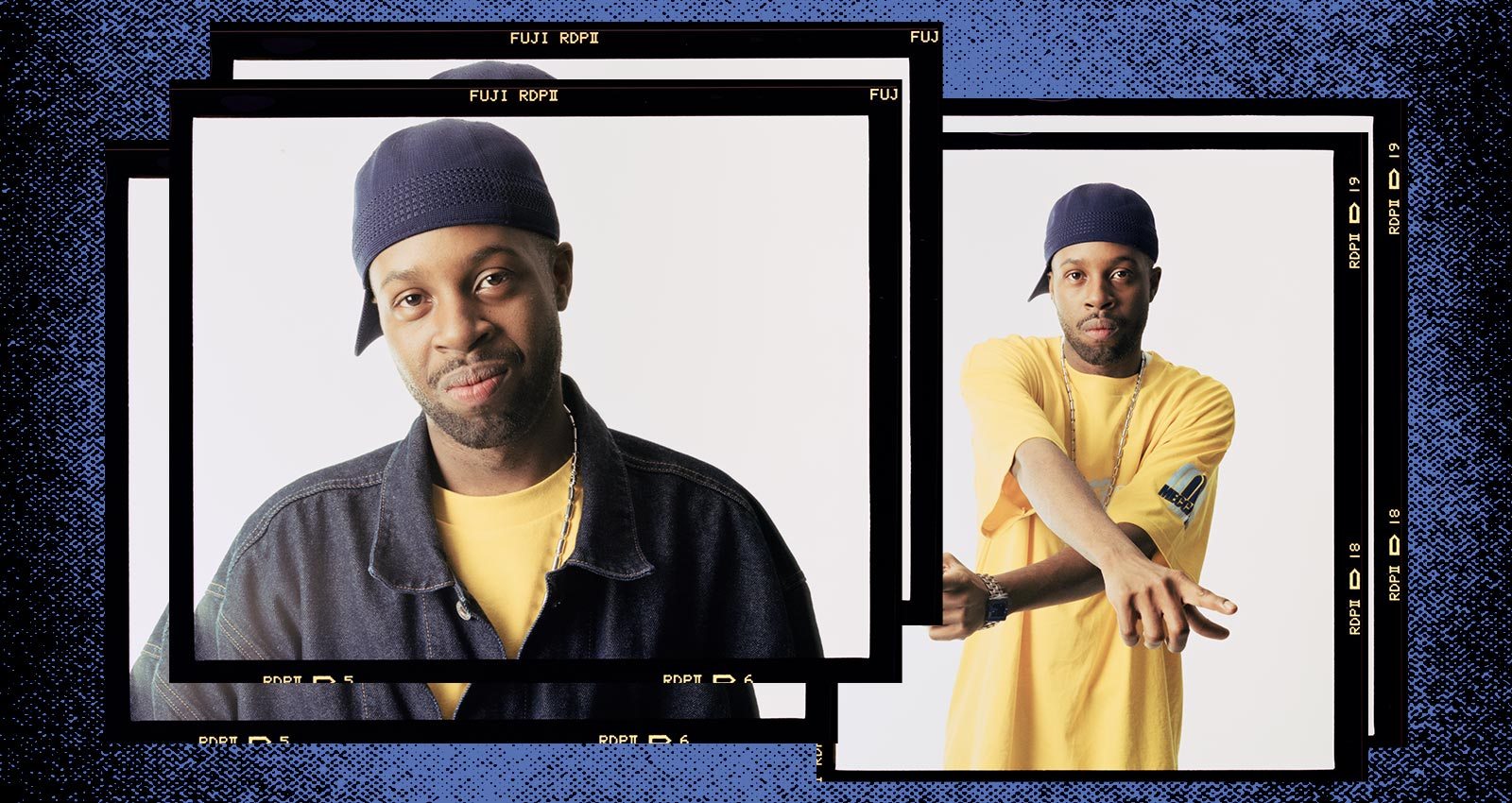 The story of how renowned producer J Dilla (born James Dewitt Yancey) got his foot in the music business begins in his hometown of Detroit. On July 29th, 1994, one of Dilla's earliest advocates, Amp Fiddler, was in town playing keys with George Clinton & The P-Funk Allstars at the Detroit stop of the Lollapalooza tour. The festival's motley lineup included everyone from the Beastie Boys to Japanese avant-noise outfit, The Boredoms. Also in town for that tour were Dilla's musical heroes: A Tribe Called Quest. Fiddler had spent weeks singing Dilla's praises to Quest frontman Q-Tip. Their meeting would result in a rich musical relationship that would result in two A Tribe Called Quest albums (Beats Rhymes & Life and The Love Movement) as well as Q-Tip's 1999 solo debut, Amplified. Dilla's relationship with Q-Tip also allowed him to land production work with major acts like De la Soul, Janet Jackson, and The Pharcyde.
While building his own name as a producer for hire, Dilla also cultivated his own distinct musical world, collaborating with friends from Detroit. By the end of the decade, Slum Village, the group he founded with T3 and Baatin, were poised to take on the mantle of champions of cool, jazz-inflected hip-hop from the fractured A Tribe Called Quest. (Q-Tip even rhetorically passed the torch to Slum Village on their song "Hold Tight.")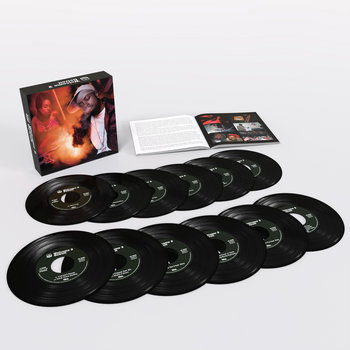 .
00:10 / 00:58
Merch for this release:
Vinyl Box Set, T-Shirt/Shirt, Sweater/Hoodie, Bag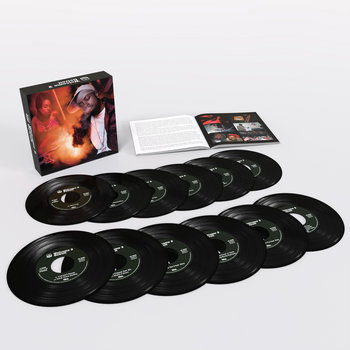 In 2000, at the urging of legendary Brooklyn producer Kenny "Dope" Gonzalez, Peter Adarkwah of BBE approached Dilla at a show in London to see if he would be interested in recording for the label. "Dilla was coming over to do a show with Slum Village, so I grabbed a few copies of some of the stuff I'd released and took them to meet him at the gig," Adarkwah says. "After the gig, I handed him the records and I was like 'I really love your stuff and I'd love for you to do something for BBE,' and he said 'Sure, let's make it happen.'"
The result was Welcome 2 Detroit, an iconic album in the Dilla discography, and the first installment in what became known as BBE's "Beat Generation" series. For the project, Dilla called on the cadre of musicians with whom he'd struck up friendships over the years, one of whom was drummer Karriem Riggins. "Around that time, he loved what I was doing drum-wise," Riggings recalls. "At one time, he wanted to do a project with just me, [Michigan singer/rapper] Dwele, and him—like, a trio. We had talked about doing some stuff that never came to fruition, and then he got the BBE deal. He'd just call me and say, 'Well, let's just go in the studio and just create some stuff live.' I did the 'Rico Suave Bossa Nova,' just freestyling, playing, and he just got on the keys. That's all live—like, one take."
Not only did Riggins play drums on the record, he was the only producer to contribute his own beat ("The Clapper") to the album. "That's around the time that I made some of my first beat tapes," he recalls. "We were hanging out at night, he'd come pick me up and we'd just ride out to beats. Then, I would pop my tape in, and that's when he heard my first beat tape. He gave me a lot of love and was like, 'Yo, come with some more stuff.' My second beat tape is where he heard 'The Clapper' and he was like, 'I want that one right there.'"
Every song on Detroit is anchored by Dilla's rich and innovative production. By the time he began work on the album, he'd established his singular, oft–imitated sound, based around muted basslines; expertly flipped and filtered samples; and "offbeat" and syncopated drum programming. In addition to its stunning instrumental performances, Welcome 2 Detroit is packed to the brim with outstanding vocal performances as well: blistering rhyme acrobatics from Elzhi on "Come Get It" and Frank N Dank on "Pause," along with Dilla's own flossy, ostentatious boasts throughout. And fellow Detroit native (and Dilla's partner in the group 1st Down) Phat Kat shows up on the standout cut "Feat. Phat Kat," dropping self-assured bars over a bouncy, haunting beat. Kat's chemistry with Dilla on the track is obvious—the result of a close working relationship that was nearly a decade old by the time Detroit was released.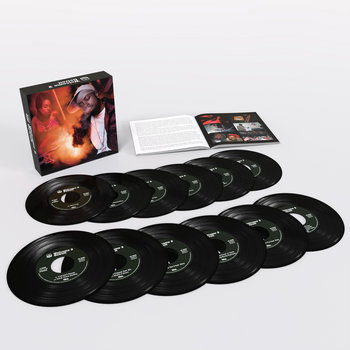 .
00:10 / 00:58
Merch for this release:
Vinyl Box Set, T-Shirt/Shirt, Sweater/Hoodie, Bag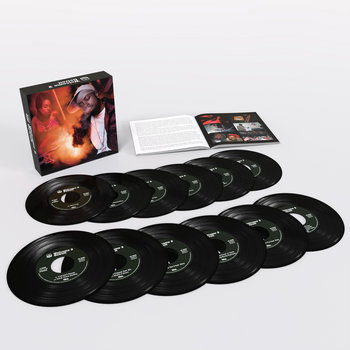 As was Dilla's custom, the beat for "Feat. Phat Kat" was created quickly and on the spot, with Phat Kat laying down vocals on what would be one of the earliest songs recorded for the album. "That record set the tone for the whole project," he says. "I get a call from Dilla. He says, 'Yo man, we're doing this record with this guy from the UK and I want you to come through man.' I came through, and we were over there at his crib laughing, talking shit like we usually do, cracking jokes and smoking weed, looking at old ass album covers laughing and shit. While we doing that, he going through records [to sample]. He throw the headphones on, and like 10 minutes later, he took them off and hit 'play,' and I'm like, 'What the fuck?' He did that in 10 minutes."
While Welcome 2 Detroit contains many nods to the "classic" Dilla sound, the album is elevated on the strength of his tireless sonic experimentation. In a nod to Detroit's history as the birthplace of techno, "B.B.E. (Big Booty Express)" transforms Kraftwerk's "Trans-Europe Express" into a decadent strip club anthem. On "Think Twice," Dilla takes the mic to sing a cover of Donald Byrd's 1975 jazz-funk classic, flexing his singing skills with a backing band consisting of Detroit-native Dwele on keys, bass, and trumpet, and his brother Antwan Gardener on trombone. Dilla also plays drums on the track, and the trio's combined efforts transform the jazzy dance cut into a slow and dreamy piece. At a moment's notice, the tone of the record can shift completely—from the rowdy organ and drum stomp of "Give It Up," to the funky and minimal bounce of "It's Like That" (feat. Big Tone and Ta'raach).
Throughout the album, it's Dilla's skill at executing a wide variety of musical ideas that makes the greatest impression. With stylistic curveballs like "Rico Suave Bossa Nova" and a faithful cover of Oneness of JuJu's Pan-Africanist funk anthem "African Rhythms," the album traverses electronic dance music, African and Latin sounds from around the world, yet remains firmly rooted in the roots of Detroit's rap scene.