BEST PUNK
The Best Punk on Bandcamp: November 2021
By Kerry Cardoza · December 03, 2021
Bandcamp has long been a home for DIY punk and hardcore from around the world, touching all of the myriad subgenre styles and helping to translate the simple effectiveness of cut-and-paste to the digital age. For November's edition of the best punk releases on Bandcamp, Kerry Cardoza features the uncouth punk of New York City's cumgirl8, the horror-punk of Iowa's Why Bother?, the timeless post-punk of Bush Tetras, and much more!
Merch for this release:
Cassette, Vinyl LP
With a band name that conjures uncouth AIM screen names, cumgirl8 are up-front about the power of both sexuality and visual imagery. Two members have worked as models, as evinced by the record cover—a collage of the bandmates posing in high fashion lingerie—made by guitarist Veronika Vilim. Their style harkens back to The Slits or Awesomes (who sometimes performed with black tape over their nipples and provided squirt guns filled with fake blood to the audience), while their sound is playful, experimental post-punk. Opener "Pluck Me" layers vocals, wobbly guitar, and propulsive drumming. "Go Away" and "Bugs" both have a laid-back grunge-pop vibe, with spoken word vocals and phasery guitar; the sound is of a kind with D.C.'s Knife Wife. Closer "I Wanna Be" is by far the strangest, with a repetitive meow keeping time with a thumping 2000s club beat. The lyrics give a sense of this band's multitudes, wanting to be everything from a computer to a dildo to Bernie Sanders.
Merch for this release:
Vinyl LP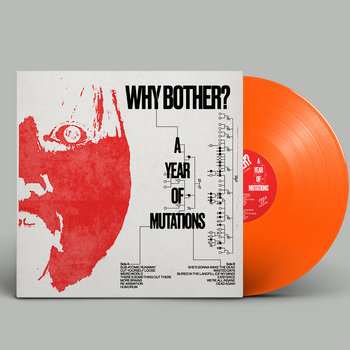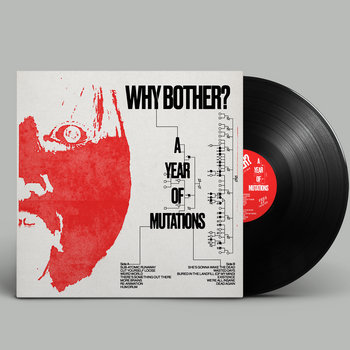 This Iowa four-piece is one of the latest to master the blend of horror-punk, sci-fi electro, and garage glam that's currently all the rage. A Year of Mutations brings together more than a year's worth of limited-release EPs, and though the basement-recorded tracks have been remastered, a lo-fi sensibility remains. Synth lines set the vibe for most of the songs here, from the spooky tension of the opening track to the waves of sound undulating in the background of "Weird World." "More Brains" and "Wasted Days" are some of the faster, more straight punk offerings—their high energy is irresistible. There's also an unmistakably nostalgic sound that comes through, perhaps due to the 8-track recording. "Re-animation" could very well be a lost track from some Midwestern punks of yore, or maybe the country-tinged song is just timeless.
Merch for this release:
Vinyl Box Set, Compact Disc (CD)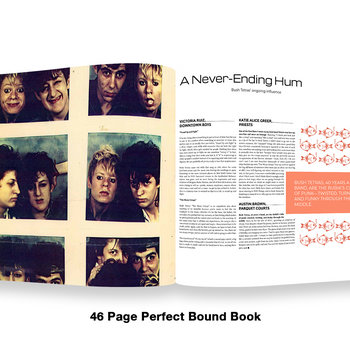 From their first gigs in the late 1970s, it was clear that Bush Tetras were on the cutting edge of something: a new sound, a dismissal of genre conventions, a no-fucks-given way of life. Today their early songs can sound startlingly contemporary—fearless and full of attitude, with bold, jagged instrumentation that sends a shock to the system as much as it spurs one to dance. On this 3-LP box set, Wharf Cat Records brings together tracks from the band's four-decade career, including some new and previously unreleased songs. It's a superb collection, one that highlights the band's progression from funky no wave to experimental rock, with stops along the way for reggae, post-punk, new wave, and more.
Merch for this release:
7" Vinyl
Every song is a journey on this three-song debut from Adelaide, Australia's Placement. What you start out with is not what you get. The lyrics to opener "Lost Sun" read like a cryptic warning about our ever-heating world. It begins briskly, lead vocalist Malia Wearn's mesmerizing spoken word delivered knowingly between nervy guitar scratches. Nearly halfway through it stops to give way to an abrasive, improvisational jam, then builds back into its cool spoken word. "Harder" opens similarly, upbeat and with dreamy guitar harmonics, the instrumentation deftly weaving around one another. The tightness and affectless vocals of the post-punk five-piece no doubt bring comparisons to Dry Cleaning, but Placement is doing something more striking, combining free jazz sensibilities with pop to create highly compelling music.
Unidad Ideológica
S/T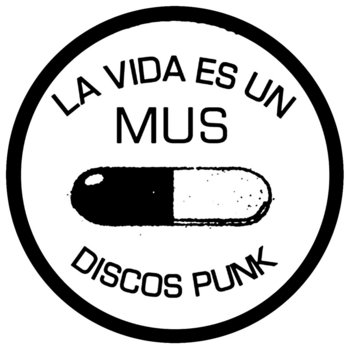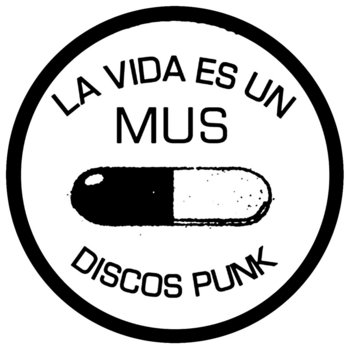 Merch for this release:
Vinyl LP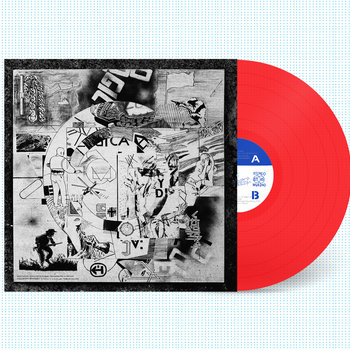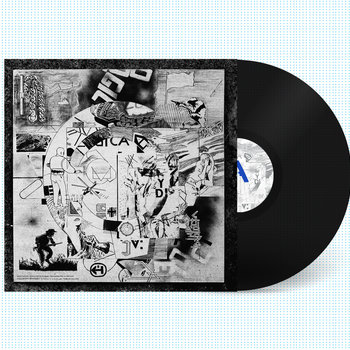 Another ear-splitting record from Bogotá's hardcore punk scene. These songs are economical and improbably tight, with recording so clear it's almost like you're in the room. The drumming is impossibly fast, particularly on the explosive opening track, where it's strangely satisfying to hear the title "Metadata" furiously screamed. The music was recorded earlier this year during Colombia's lockdown and curfew system, perhaps helping the impression that on tracks like "Vidas Controladas" the band is bursting at the seams. Whatever it is, Unidad Ideológica packs layers of sound and heavy feelings into less than 15 minutes of fury.
Merch for this release:
7" Vinyl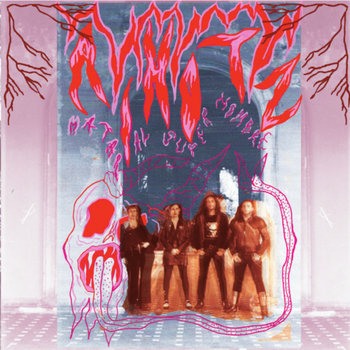 This 7-inch, by Bilbao, Spain four-piece Aihotz, is at times a strange melange of sounds. Big metal riffs are backed by screamy, pissed-off vocals on "Gris." "Quemamos al aire" and the title track are more psychedelic numbers, with echoey vocals and far-out guitar flourishes. The genre-blending works; each track is infused with energy and panache, and it's delightfully hard to predict what will come next. The psych influence reminds me a bit of Futuro or the more recent experiments by Rakta, especially on closing track "Vita vanita," a spellbinding tune.