BEST OF 2021
The Best Reissues of 2021
By Dean Van Nguyen · December 22, 2021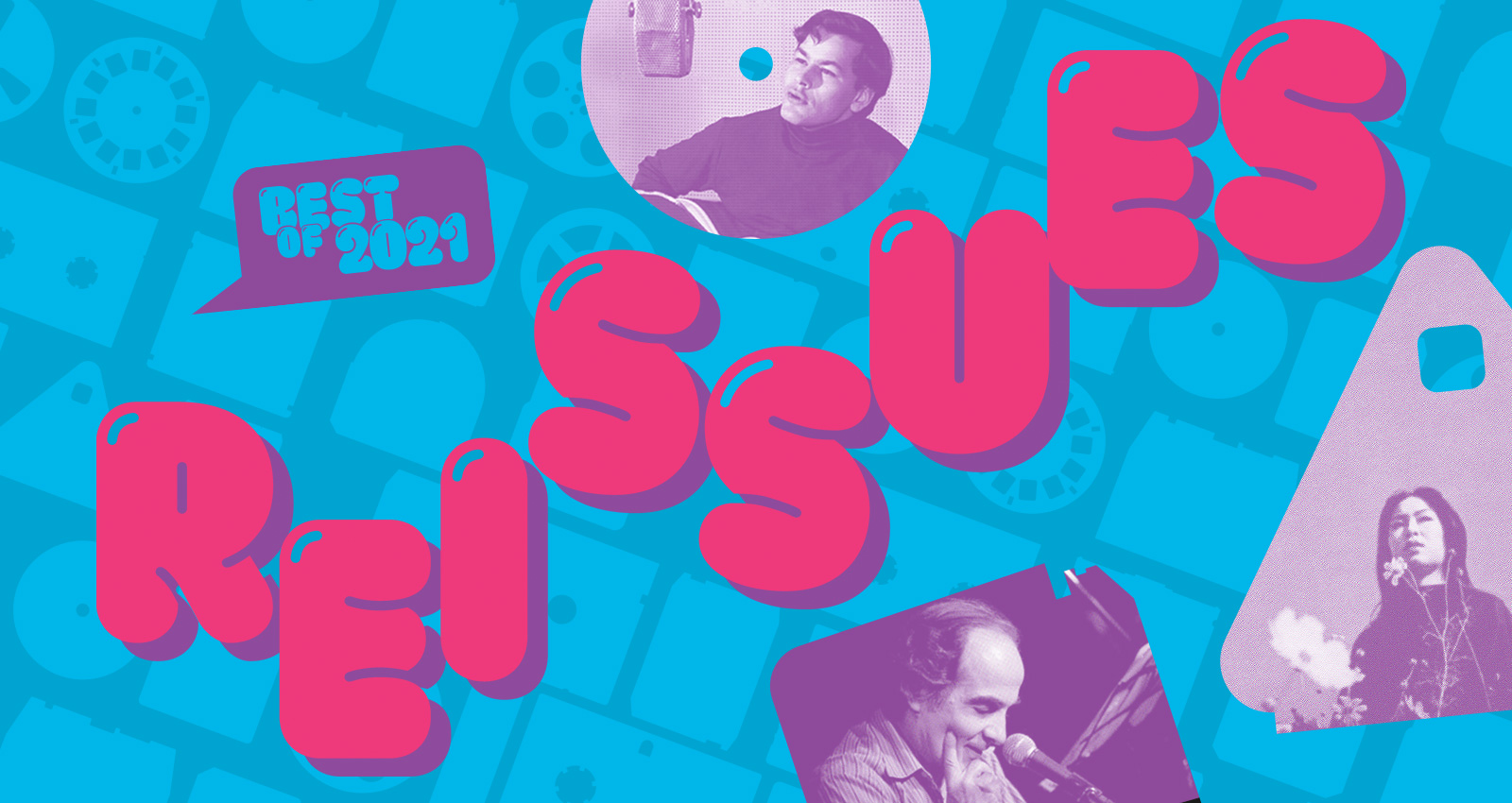 Reissues are a vital mechanism for artists seeking to frame their legacies in new ways, and for record companies to re-energize the commercial value of their most famous releases. Above all, though, it's a labor of love for the collectors, historians, and labels desperate for work they love to be preserved forevermore. The best new oldies of 2021 included high profile artists such as J Dilla, but also relative unknowns like Jose Mauro, who'd long been (incorrectly) rumored to be dead. Releases spanned Chicago gospel, West African Afro-funk, Canadian protest folk, Japanese jazz, Irish indie, and more, presenting a global array of sounds. Here are 10 of the best.
Agustín Pereyra Lucena Quartet


La Rana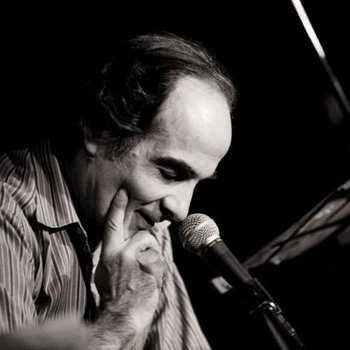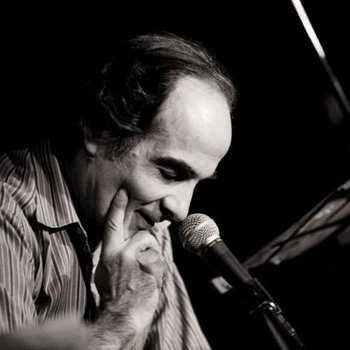 Merch for this release:
Vinyl LP, Compact Disc (CD)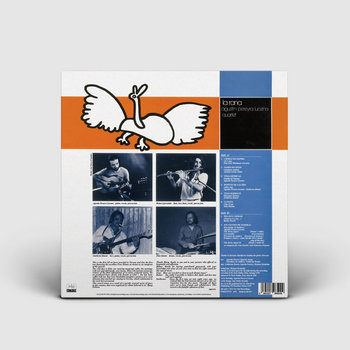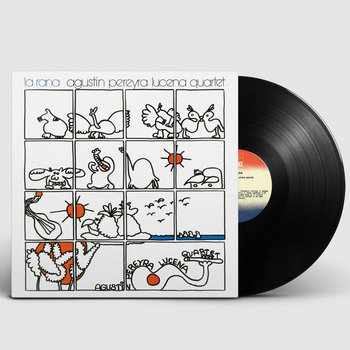 Agustín Pereyra Lucena and his band released this gentle set of samba and bossa nova tunes in 1980 on Norwegian label Plateselskapet Mai. Though Lucena was an Argentinian, La Rana mostly features covers of songs by Brazilian composers such as Antonio Carlos Jobim, Ivan Lins, João Donato, and Baden Powell. Opener "3 Horas Da Manha" is an upbeat pop number in the vein of Sergio Mendes, all sweetly plucked guitars and bouncing bass. The centerpiece, though, is Lucena's own composition: the 15-minute "Pra Que Chorar" opens with the sounds of nature and spiritual chanting, making way for the band's slow, soothing performance.
Merch for this release:
Vinyl Box Set, Compact Disc (CD)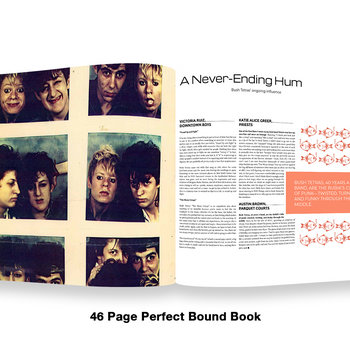 Bush Tetras offer the deepest vision of New York post-punk and no wave. This is music that's raw, rickety and exhilarating; a sublime delineation of SoHo's scuzzy '70s culture through to the early noughties revival. The band, in fact, span both generations. Formed in 1979, they've been active—with a few breaks and line-up changes—in every decade up to present day. This sweep is captured in Rhythm and Paranoia: The Best of Bush Tetras, an appropriately lengthy three-disc set. The spirit of feminist protest ripples across not only their lyrics, but the music itself. Consider the skewered, ominous guitars of their standout track "Too Many Creeps," which render Cynthia Sley's reflections on toxic masculinity—"I just don't wanna go/ Out in the streets no more"— all the more palpable.
Bush Tetras's instrumentation has remained fantastically tight and energetic over years. Songs like the half-dancing, 91-second "You Taste Like The Tropics" feature tidy guitars and drums that stay in the pocket. Yet there are moments of awesome risk: The bassline on "Punch Drunk" sounds like a basketball being bounced on a trampoline. Bush Tetras aren't a household name like Blondie and don't always get the NYC scene recognition that Television or New York Dolls enjoy. If this excellent compilation doesn't combat the status, nothing will.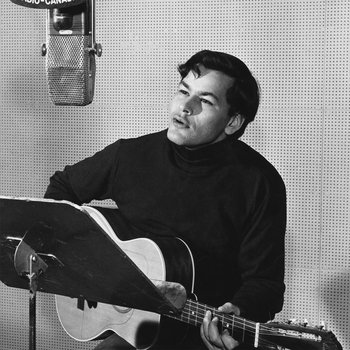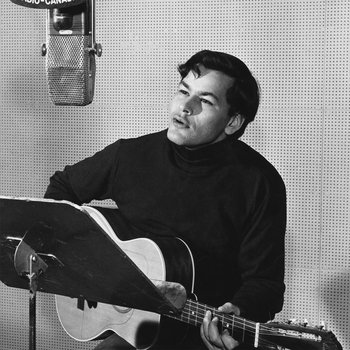 Willie Dunn was born in Montréal to a Mi'kmaq mother and a father of either Scottish or Irish descent. As a singer-songwriter and documentary maker, he put the plight of Canada's indigenous population at the center of his work. Eight years after his death, Light in the Attic has reissued Dunn's first four albums, originally released between 1971 and 1984, but newcomers might be drawn to this epic 22-track anthology. As a musician, Dunn's contemporaries are obvious: his gripping acoustic performance is akin to the style of Nick Drake, Joni Mitchell, and Sixto Rodriguez. As a singer, his voice often sought depths only achievable by Johnny Cash. A Mohawk chief even gave Dunn an unofficial middle name, Roha'tiio, which translates to "his voice is beautiful." It's the subject matter that made Dunn a true original. His signature song "The Ballad of Crowfoot" is a near-10-minute examination of the inhumane and unjust colonial treatment of indigenous Canadians—no chorus. Dunn later turned his epic composition into a short film. Elsewhere, "The Dreamer" encapsulates the relentless optimism that allows righteous activists all over the planet to keep on fighting: "Tomorrow the sun may shine/ And the whole wide world/ May smile and shine."
Merch for this release:
Compact Disc (CD), Vinyl LP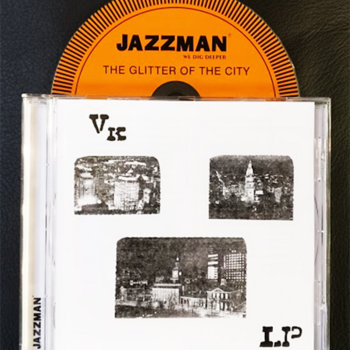 Released as part of Jazzman Records' extremely great, extremely selective Holy Grail series, Ron Everett's The Glitter of the City is another impossible-to-find rarity given second life. Privately pressed in Philadelphia in 1977, the album wasn't sold in stores, but on street corners by Everett himself—a fact that betrays its quality. The title sets the tone: Intended to be a celebration of Philly, Everett actually captures the glamour of many American metropolises post-midnight. There's music here for the cocktail club and the jazz loft. You get "Mood Two Latin for You" and "Let Your Spirit Be Free", which incorporates Afro-Cuban-style rhythms and percussion popular in New York's jazz circles some 20 or 30 years prior, while "Fanfare for Coltrane" is a 15-minute jam that honors the man whose name adorns its title.
Merch for this release:
Vinyl Box Set, T-Shirt/Shirt, Sweater/Hoodie, Bag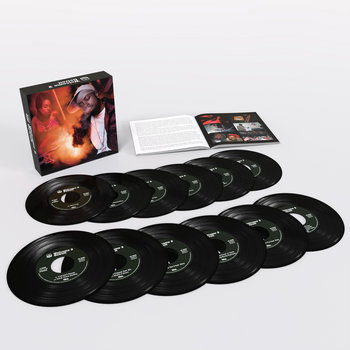 Like a lot of big-ticket rap producers, James Yancey's oeuvre stretches across multiple monikers, collaborators, and record companies. Along with Stones Throw, BBE can claim to be a chief custodian of solo music released under the J Dilla name. Thankfully, the label takes legacy protection seriously. This year, it reissued two of Dilla's small number of albums: Welcome 2 Detroit, which marked the record's 20th anniversary, and a 15th anniversary edition of The Shining. Both projects capture two distinct Dilla eras. Having exited the group Slum Village, Dilla used Welcome 2 Detroit to present as a star: even the album artwork features an image of him with an ostentatious jacket and chain, smoke emanating from his lungs, depicting him as a 21st century hip-hop behemoth. Making good on its title, Welcome 2 Detroit draws strength from the musical history of Dilla's home city, indulging in deep soul, fizzing techno, and fluorescent jazz. Above the beats, Dilla gives prominence to his underrated mic skills, indulging in brash trash-talking on songs like "Give It Up," underlining an ambition to launch himself as a leading man.
Made towards the end of his life (and released posthumously, having been completed by his friend Karriem Riggins), the beats on The Shining often mirror the style he perfected on his great opus Donuts. Dilla can become lost in a soulful vocal clipping or electro loop, quickly repeating it over and over again, like a man slowly losing himself in the sound—his genius was keeping his tweaked-out creation cohesive on the human ear. He's assisted on The Shining by an esteemed cast of collaborators. Busta Rhymes sets the scene with a fiery assist on opener "Geek Down," playing hype man while Dilla mashes up "Flight of the Bumblebee" and "Beethoven's Fifth Symphony." Another standout, the smooth, soulful "So Far to Go," positions Common and D'Angelo as diehard romantics. Both reissues include instrumental versions, outtakes, and other rarities, making them extra essential to fans and completists. Most importantly, this re-upping of two classics reasserts an eternal truth of hip-hop: few ever reached J Dilla's supernatural state of consciousness.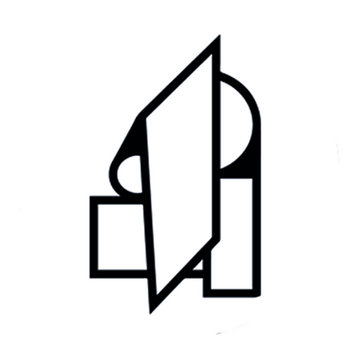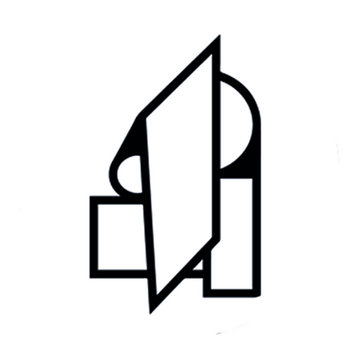 Merch for this release:
2 x Vinyl LP
The Rootsman is John Bolloten, a former punk who pitched up in Bradford, England in 1983, took a job at Roots Record Shop, adopted the name into his musician moniker, and embarked on making dense, gorgeous dub music that incorporates North African, Asian, and Middle Eastern music. Essentials 1996-1998 snaps a particularly prolific period for Bolloten that showcases his deft hand with samples and beats. Listen to how he builds the arrangement on "Into the Light," element after element, ratcheting up the soundscape until it's a truly propulsive experience. Chopped-up vocal samples on songs like "Arid Land" ensures these cuts never lose the connection to the regions that Bolloten drew from.
Merch for this release:
Vinyl LP, Compact Disc (CD)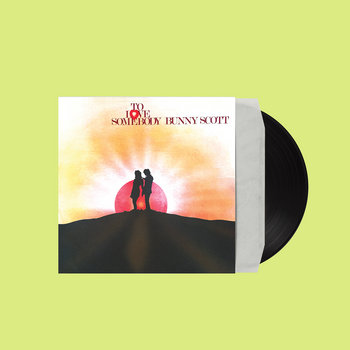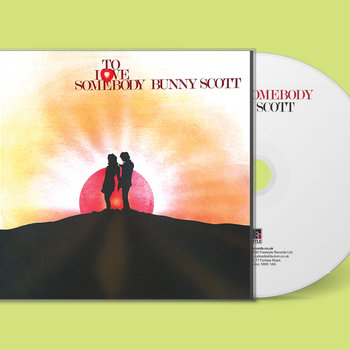 On To Love Somebody, Bunny Scott—the man who achieved international recognition as Bunny Rugs, frontman of the band Third World, and one-time member of Inner Circle—teaches a masterclass in adapting foreign chart songs into rocksteady and reggae. Working with Lee "Scratch" Perry in the legend's famed Black Ark studios in Kingston, Jamaica and released in 1975, the set includes a cover of the title track that's faithful to The Bee Gees original, but with Scott's full-bodied vocals, less heavily accented than typically associated with Perry collaborators, replacing Barry Gibbs's more delicate performance. As an added bonus, this reissue includes "Be Thankful," a fiery and brilliant version of William DeVaughn's classic "Be Thankful for What You Got," which for some reason was not included on the original release. The dank, mid-tempo rhythms swank out of the speakers as Scott earnestly sings this ode to being grateful for small mercies.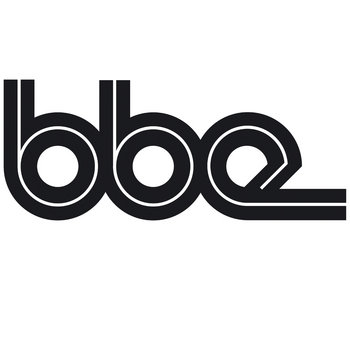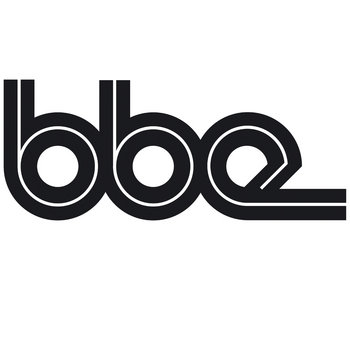 Merch for this release:
2 x Vinyl LP, Compact Disc (CD)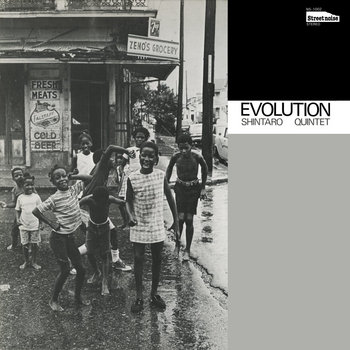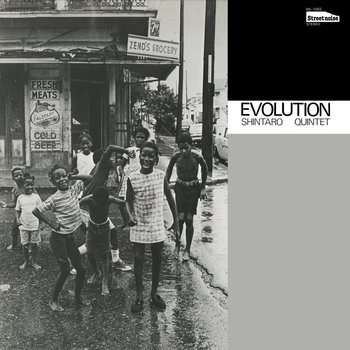 It was another phenomenal year for BBE's Japanese jazz Master Class Series. The third installment of their J Jazz compilation series displayed the broad sounds of the nation's late 1960s to early 1980s scene by including artists that tinkered with West African rhythms, flamenco, and more. Kohsuke Mine's First captured a key intersection point between the old and modern eras. Then there was Evolution by Shinataro Quintet, recorded in 1984, a cocktail-cool set of bluesy arrangements composed by bandleader and bassist, Shintaro Nakamura. Satin smooth and infinitely listenable, songs like "A Blind Man" strike the perfect balance between cascading melodies, searching arrangements, and captivating solos. Evolution was released towards the end of the relentlessly inventive era that J Jazz seeks to capture, yet its traditional, almost mannerly, approach shows its enduring appeal nevertheless.
Merch for this release:
2 x Vinyl LP, Cassette, Compact Disc (CD)
The Wormholes formed in Dublin in 1991, when 15-year-old guitarist and singer Graham Blackmore connected with 21-year-old twins David (drums) and Anthony Carroll (bass) over an appreciation for Fugazi. New compilation You Never See The Stars When It Rains 1994-99 captures a recording career heavily influenced by the era's American alternative rock, but blighted by label trouble and bad timing. Taken from their classic debut album Chicks Dig Scars, "Leave The Blanket In" and "Lay It On" feature fuzzy guitars, dry lead vocals that sound heavily influenced by Pavement's Stephen Malkmus, and memorable melodies. There's more daring experimentation later on: "Mission Hall" sounds like a piano falling down the stairs in the house next door. The grinding "Bee Mee" draws more from the Sonic Youth end of the American indie canon, while the band could also slide into Brian Jonestown Massacre-style 1960s rock revivalism, as illustrated by "Go Under." It adds up to an undeniable truth: The Wormholes were a great band that didn't get their break.