BEST METAL
The Best Metal on Bandcamp: October 2020
By Brad Sanders · November 04, 2020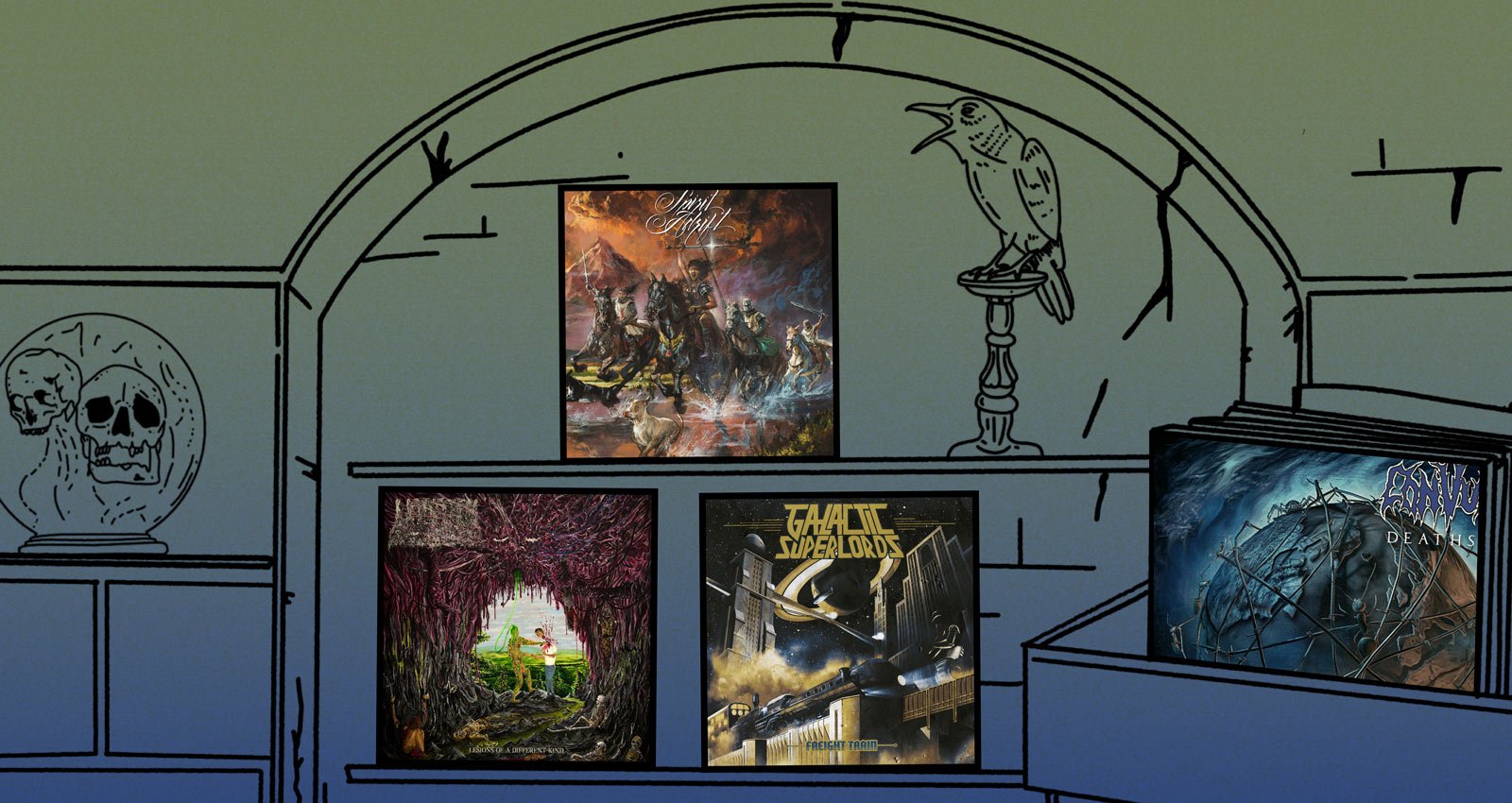 Even a few days after the fact, the spirit of the Halloween season is still drifting in on the cold October breeze and there's plenty of great new metal here to greet it. This month's highlights include life-affirming trad metal, goth-tinged black metal, cosmically proggy Finnish death metal, and more.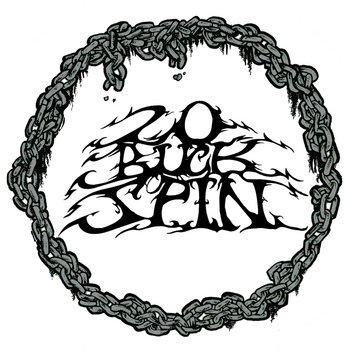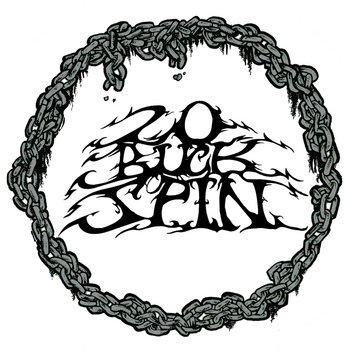 Merch for this release:
Vinyl LP, Compact Disc (CD)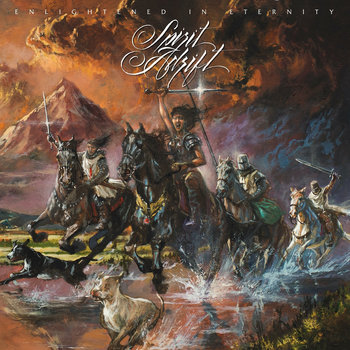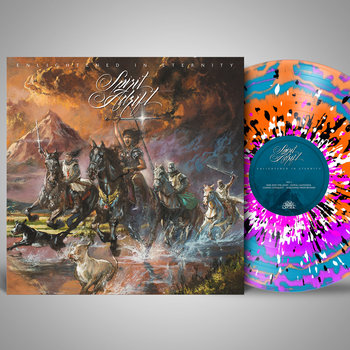 Spirit Adrift operates in rarefied air. Curse of Conception from 2017 and last year's Divided by Darkness launched the band into the stratosphere, earning every flattering comparison to prime Metallica and Judas Priest. They already seemed to be on the cusp of the kind of legitimate rock stardom that just doesn't happen to metal bands anymore—and that was before the arrival of Enlightened in Eternity, which raises the bar once again. Band leader Nate Garrett has talked at length about the physical and mental punishment he put himself through in order to become a better guitarist and singer for Divided. If that album bore the immediate fruits of his labor, Enlightened feels even more effortless—an even higher peak. Garrett's performance is technically flawless as ever, but the songs feel like they're leaping straight from his soul to the listener's, channeled only briefly by his fretboard and microphone. From the soaring opener "Ride into the Light," to the shit-kicking Zen koan "Harmony of the Spheres," to the meditative epic "Reunited in the Void," Garrett and drummer Marcus Bryant deliver musical brilliance and spiritual wisdom on every song. It's been a difficult year for both men. Both lost beloved family dogs—now immortalized on Adam Burke's cover art—and the pandemic waylaid what should have been a victory lap for them as a touring act, with bigger shows on the itinerary, all now canceled. That Enlightened in Eternity stands not only as one of the best metal albums in recent memory, but one of the most inspiring and positive records as well, is a beacon of hope. May it be a light for you in dark places, when all other lights go out.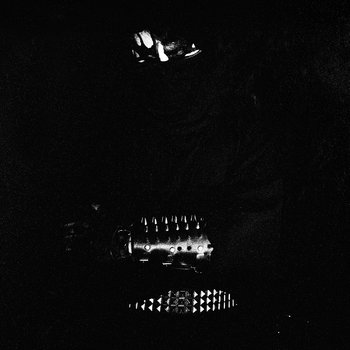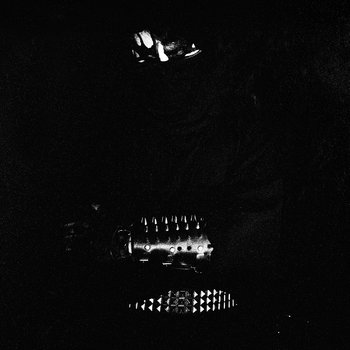 It takes some serious je ne sais quoi for a one-man, lo-fi black metal band to rise out of the ever-growing glut of home recording projects and make something that demands repeated listens. Lamp of Murmuur has it. Anonymous multi-instrumentalist M. plays everything on Heir of Ecliptical Romanticism, the project's proper debut album after a string of demos. Borrowing as much from early USBM acts Leviathan and Xasthur as it does from the Norwegian Second Wave and Les Légions Noires movement, the album is a masterclass in ghostly black metal atmospherics. It never hides behind them, though; an album like this can only go as far as its songwriting will take it, and M. is up to the task. The riffs cut to the bone, the Emperor-like keyboard runs are suitably majestic, and the '80s goth influence that led M. to close the album with a cover of Dead Can Dance's "In the Wake of Adversity" permeates the whole affair.
The Convulse who made World Without God is dead. The bludgeoning old-school death metal that made that album an underground classic is almost entirely absent from Deathstar, the Finnish band's fifth full-length (and third since re-forming in 2012). As befits the title's Star Wars reference, this album is more of a cosmic affair with the band now drawing heavily from psychedelia and prog rock for its interstellar atmosphere. Frontman Rami Jämsä's guttural low vocals are the last remaining link to Convulse's cavernous past. Set against a backdrop of whirring synth melodies on "The Summoning" or the stomping boogie of "We Sold Our Soul for Rock 'n Roll," the contrast is genuinely exhilarating. Deathstar isn't going to please everybody, but it's a hell of a lot more interesting than World Without God II would have been.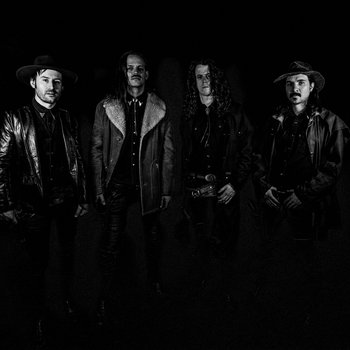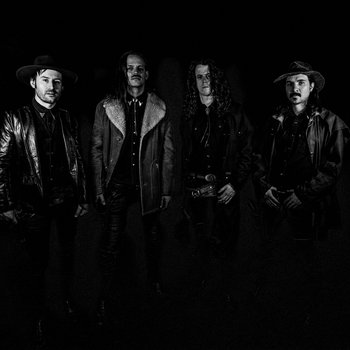 Merch for this release:
Compact Disc (CD), Vinyl LP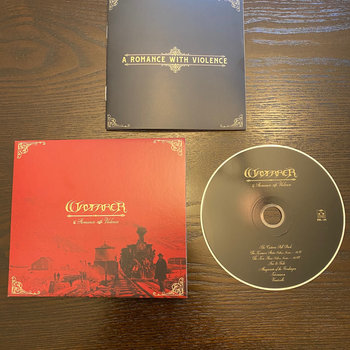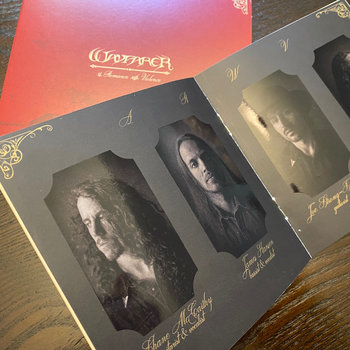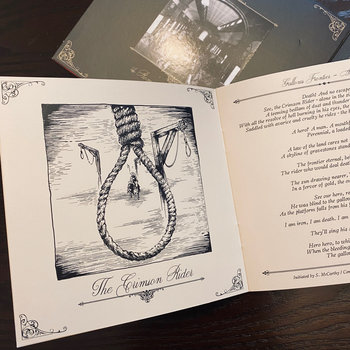 Denver's Wayfarer explore the mythos of the American West through the language of black metal. For their fourth album, A Romance with Violence, they set that exploration within an old silent cinema house. It's a small touch, but it helps make the album the most effective evocation of the Old West they've ever produced. Between "The Curtain Pulls Back" and "Intermission," we're invited to behold the violent cost of so-called "progress," the blood that's shed to burnish our national mythmaking. The band's towering, melodic riffs stand in for the Ennio Morricone score in this version of the story, and as the band's lyrical fixation has crystallized, the music that they use to communicate it has become more sharply honed, too. The closing track, "Vaudeville," closes the movie by turning the camera on the audience. More than a century after the West's colonization, we still find a way to justify the pioneer's sins. A Romance with Violence grapples with this legacy better than any recent piece of art outside of the Red Dead Redemption games.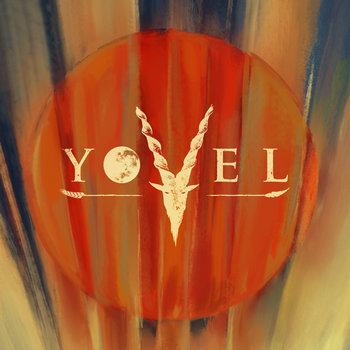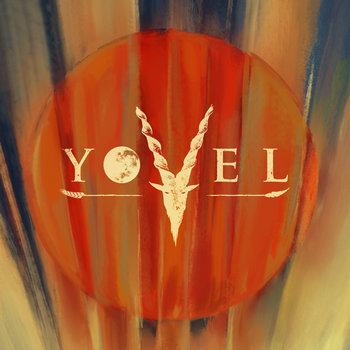 Merch for this release:
Compact Disc (CD), T-Shirt/Apparel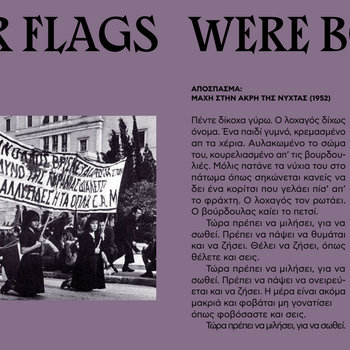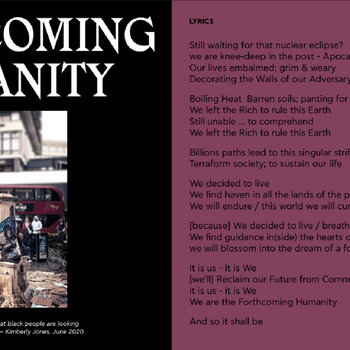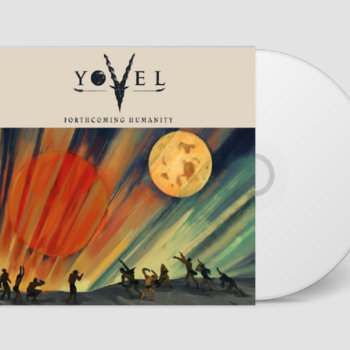 Not many people outside of Greece are familiar with the work of Tassos Leivaditis, the modernist poet who fought for the Resistance in the Second World War; but for Greek leftists, he's a monumental figure. His work forms the core of Forthcoming Humanity, the second album from Athens' antifascist, anti-capitalist collective Yovel. Leviaditis' poetry is just one of many literary and artistic references that Yovel incorporate into their soundtrack for the revolution. Their furious brand of melodic black metal recalls elements of the country's Hellenic scene—which the band has criticized for its politically sketchy elements—as well as regional folk music; but it reaches far beyond Greek shores in its intent. Forthcoming Humanity is an album of battle hymns written in solidarity with the struggle for liberation, wherever it is fought.
Merch for this release:
Vinyl LP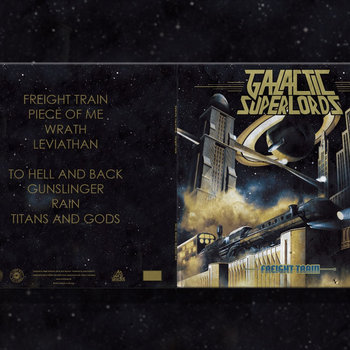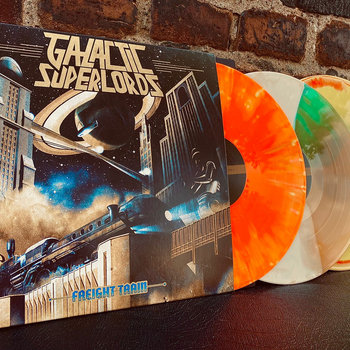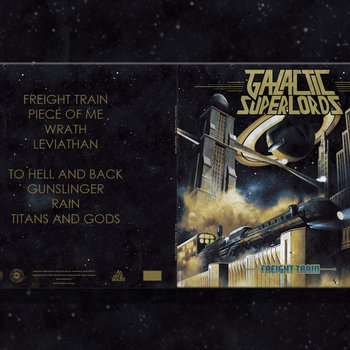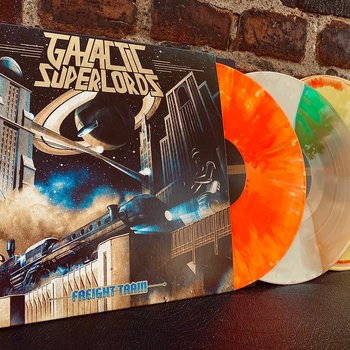 Galactic Superlords are from Cologne, so it's hard to listen to Freight Train without daydreaming about drinking gallons of kölsch while they bust out hit after hit of melodic hard rock on the stage of a hometown bar. The band's sophomore album clocks in at 32 minutes and seems to rush by in half that time, as frontwoman Katharina Heldt belts sultry vocal hooks over lockstep grooves and dueling leads from guitarists Alex Miller and Dennis Sennekamp. Like their spiritual predecessors in Thin Lizzy and Scorpions, Galactic Superlords don't particularly care if what they're playing at any given moment is heavy, as long as the song is working. On Freight Train, the songs all work, whether you choose to think of them metal or not. 
Merch for this release:
T-Shirt/Apparel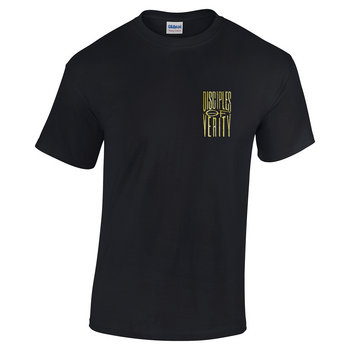 The name "Corey Glover" isn't mentioned enough in the discussion of the best singers in metal history. His work in Living Colour helped redefine what a heavy metal vocal performance could be—not least of all because he saw their music as being of a piece with the funk and hip-hop he loved. On Glover's new project, Disciples of Verity, he teams with members of metalcore bands God Forbid and Negative Sky for what plays a bit like Living Colour-ized djent. Your mileage may vary, naturally, but if you give yourself over to it, Pragmatic Sanction is brilliantly executed modern mainstream metal. Glover is in peak form, gracefully gliding over the band's chugga-chugga riffage with his inimitable croon, sounding a little older, perhaps, but no worse for the wear.
Merch for this release:
Vinyl LP, Compact Disc (CD)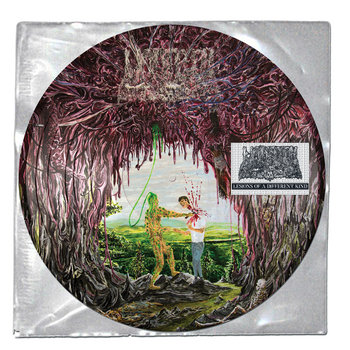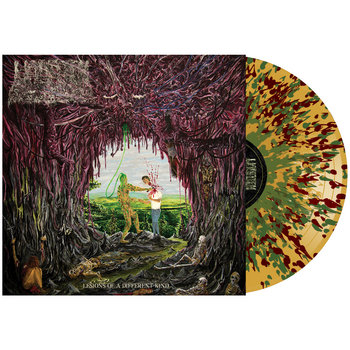 Undeath play death metal, full stop. It's not progressive, cavernous, brutal, technical, cosmic, or melodic. It's just death metal—the kind that was played by Cannibal Corpse and Morbid Angel back when they briefly became objects of mainstream fascination in the early '90s. When I interviewed them earlier this month, the Rochester trio cited The Bleeding and Covenant as key influences for their debut album, Lesions of a Different Kind. It's very much in the same lineage as those classic records. The songs here are short, catchy, hard-hitting, and exceptionally easy to keep dropping the needle on again when the album ends. Don't overthink it; just bang your head and thank these nice young men for giving you the gift of riffs.