ALBUM OF THE DAY
Spirit Adrift, "Enlightened In Eternity"
By Grayson Haver Currin · October 26, 2020
​
​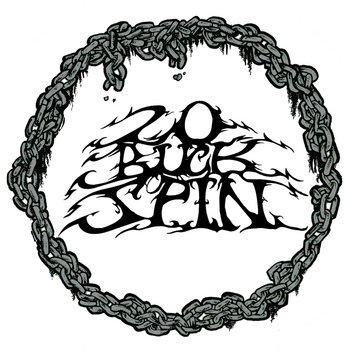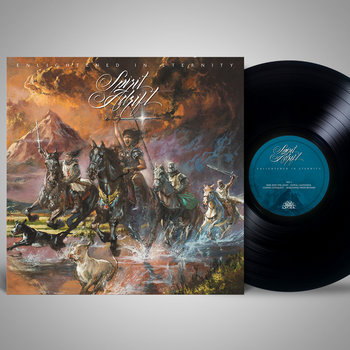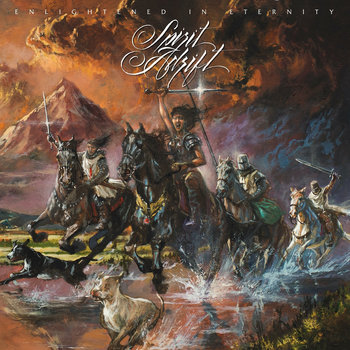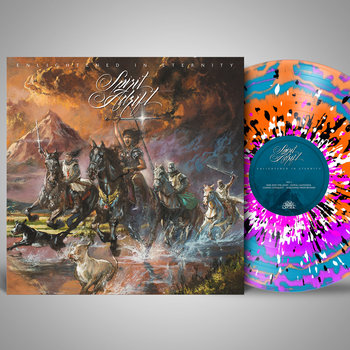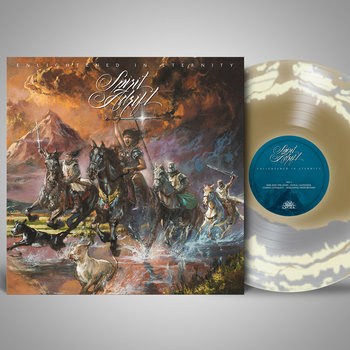 .
00:10 / 00:58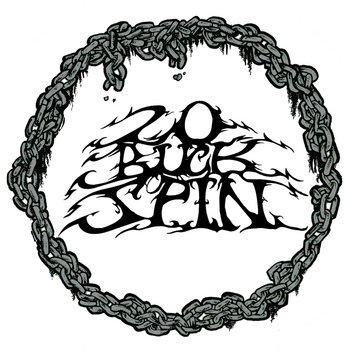 Merch for this release:
Vinyl LP, Compact Disc (CD)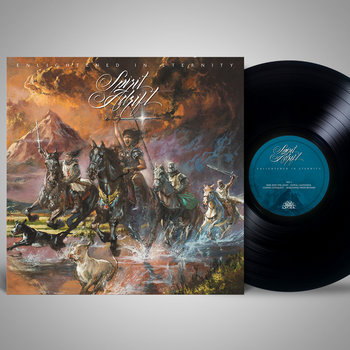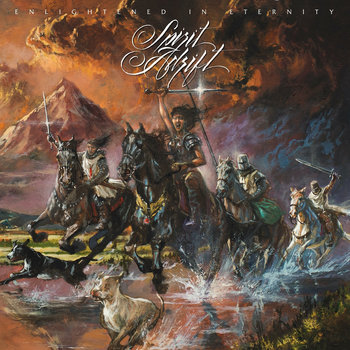 The triumphant glow endemic to so much heavy metal is sometimes obscured by the vast shadows cast by the genre's darker realms—it can feel daunting to fancy redemption, after all, in things named death, doom, grind, or funeral doom. But so much metal is about staring down despair, about pushing back before it pulls you down. On their fourth and best album, Enlightened In Eternity, the duo Spirit Adrift stride from their once-gloomy corners with eight glittering testaments to a half-century of metal's inspirational might. They hail peace and assail power with riffs as sharp and refrains as mighty as the feelings they bolster. "You remain stronger than your pain," Nate Garrett shouts during one of the record's especially motivational choruses, a hesher yogi howling out the accessibility of transcendence.
Spirit Adrift have always suggested this sort of majesty, with their neon guitar leads, arcing drumlines, and prog-inspired grandeur. In the past, though, they've used it to survey the entrails of existence—last year's Divided By Darkness fretted the inevitably of death and loss, while 2017's Curse of Conception pondered the root of social fallibility. Their first three records often downshifted into doom, too, as though succumbing to the weight of their own cumbersome thoughts.
Enlightened In Eternity, however, is all about lift, from the radiant first bars of opener "Ride Into The Light" to the pyrotechnic show of a solo that ends finale "Reunited In The Void." Spirit Adrift conjure classic touchstones here, like Megadeth's sky-writing thrash, Judas Priest's almighty stomp, and Pink Floyd's textural bliss. But they wield those influences with so much conviction and enthusiasm that it all feels new, as present as the very second now ticking by on your clock. "I was born in Armageddon/ A billion years in a millisecond," Garrett offers in the final verse of the relentless "Harmony Of The Spheres," surveying the mess we've made for ourselves. It's an anthem for finding a better way forward, for making smarter choices. Spirit Adrift couldn't have manufactured a better moment for this heroic heel-face turn.