BEST JAZZ
The Best Jazz on Bandcamp: November 2021
By Dave Sumner · December 08, 2021
Typically, there's an ebb and flow to the release cycle. But at some point during 2021, the music became a tidal wave that never crashed. We're in the homestretch of the year, and I'm still struggling to find a home for all of the great new music hitting the jazz section. As always, it's music whose origins stretch all across the planet and from voices reflecting the far reaches of this music, bringing all of us closer together with its sound.
Merch for this release:
Vinyl LP, Compact Disc (CD)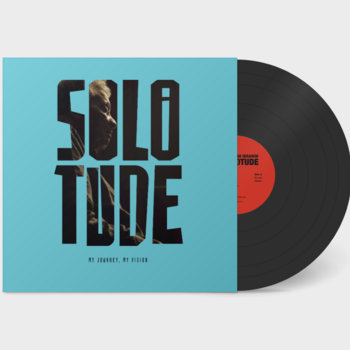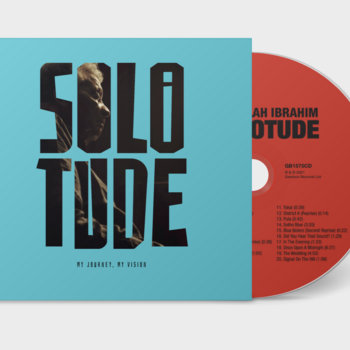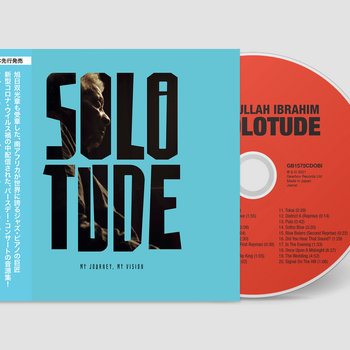 Abdullah Ibrahim so greatly appreciates the acoustics of Germany's Hirzinger Hall that he celebrates his birthday with a live performance in the venue every year. As with so many musicians, the pandemic scuttled his plans for his most recent anniversary concert. And, as with so many musicians, the pianist adapted. This live session is the outcome. Ibrahim's impact on the jazz scene is immeasurable, and is often traced back to his years in exile during the Apartheid era, when South African musicians moved to other countries and influenced the music of their new homes with the music of their roots. When it comes to sitting alone at a piano and manifesting all the beauty the instrument has to give—along with the best of everything he has inside—Ibrahim is one of the best.
Merch for this release:
2 x Vinyl LP, Compact Disc (CD)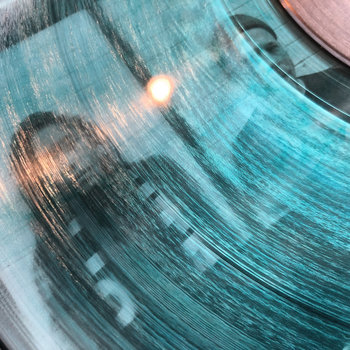 As protest music, Irreversible Entanglements are a striking voice. It's impossible to separate their message from their music—they inform one another, a feedback loop of intensity. That's why, in those interludes when Moor Mother's voice drops off into silence, the presence of her words is still felt when the instruments are churning a melody into a show of force. This is music that gives voice to the oppressed, broadcasting ideas too often pushed aside; the musicianship of vocalist Camae Ayewa (Moor Mother), saxophonist Keir Neuringer, trumpeter Aquiles Navarro, bassist Luke Stewart, and drummer-percussionist Tcheser Holmes is a thing of beauty.
Merch for this release:
2 x Vinyl LP, Compact Disc (CD), Cassette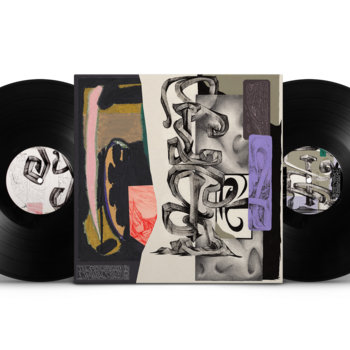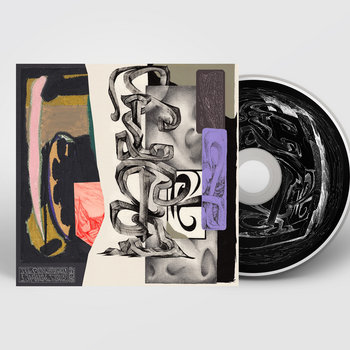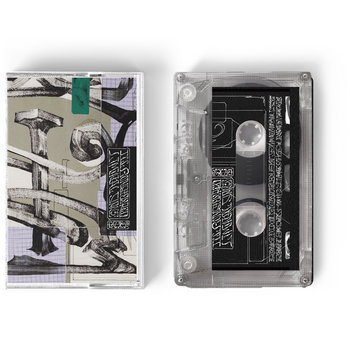 In short time, Ill Considered have established themselves as one of the more exciting jazz ensembles on the scene. Their approach—never-enough-matches-for-the-gasoline—drives their explosive music forward at ever more frantic speeds. But its most enticing characteristic is the way the group lets the melody bleed into the tracks. Sometimes, it acts like a thin stream cutting through the explosive landscape; other times, it's swept up in the force of the music's intensity. Liminal Space is a proper studio recording, and their live performance albums are highly recommended, too. Tamar Osborn, Sarathy Korwar, and Theon Cross guest on their latest.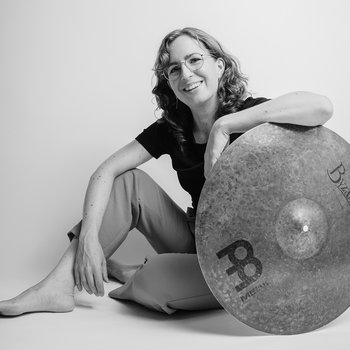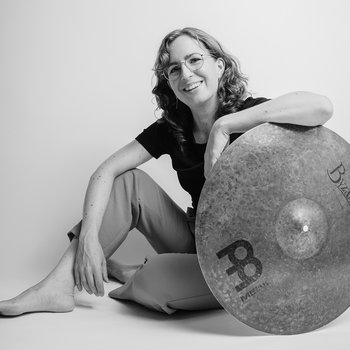 Merch for this release:
Compact Disc (CD)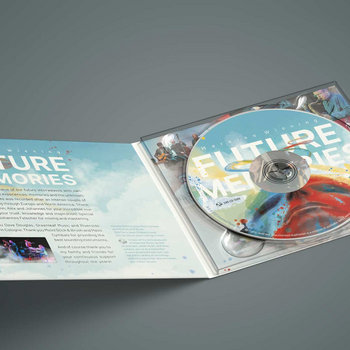 This straight-ahead goodness of Mareike Wiening lands in that sweet spot where colorful, ruminative music kindles plenty of warmth—and the occasional burst of intense heat. The timing of its release couldn't be better, as it pairs perfectly with the transition between autumn and winter, when the former begins to make room for the contemplative retreat of the latter. Joining the drummer are tenor saxophonist Rich Perry, pianist Glenn Zaleski, guitarist Alex Goodman, and double bassist Johannes Felscher.
Merch for this release:
Vinyl LP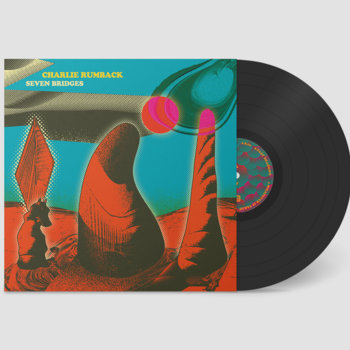 There's a certain gravitas to the music of Seven Bridges, but the presiding quality is one of atmospherics—of sound with that unfurls its wings. When compared with his recent output, it feels like a bit of a departure for Charles Rumback. But don't forget that he's also a member of Colorlist, whose soundscapes adopt structure only as concepts. Seven Bridges isn't a soundscape, but it certainly executes a similar balancing act of ephemeral structures and heavy presence. Cornetist Ron Miles, bass clarinetist Jason Stein, violinist Macie Stewart, and alto saxophonist Greg Ward are among the drummer's large ensemble cast.
Merch for this release:
2 x Vinyl LP, Compact Disc (CD)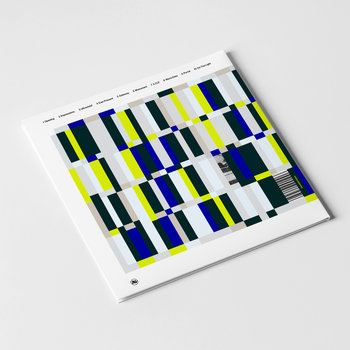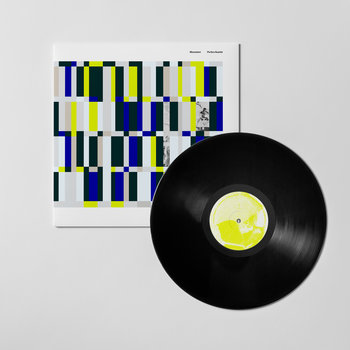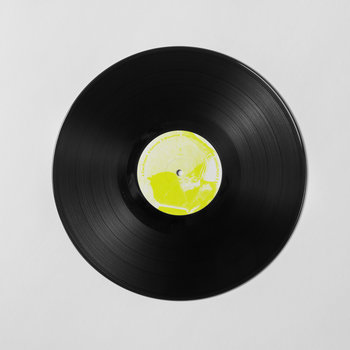 In some ways, this is new territory for Portico Quartet. Monument is, by and large, an electronic music album. The term post-jazz should come into play when music that already stretches the definition of jazz goes just a little bit further and snaps the tether. But this ensemble has always been in the business of making wondrous soundscapes of hypnotic ambient music with varying measurements of jazz layered in. The mix of saxophones, keyboards, bass, drums, and, of course, that deliriously intoxicating Hang (think: steelpan percussion instrument with a presence not unlike a vibraphone) are well-suited to Portico's particular method of genre hybridization. Ultimately, it all shakes out as different facets of the same priceless gem—which is why, in some ways, Monument is also old territory for the band. If you're new to Portico Quartet, check out their 2011 release Knee-Deep in the North Sea, for something a little bit more organic and no less enchanting.
Boom.Diwan featuring Nduduzo Makhathini
Minarets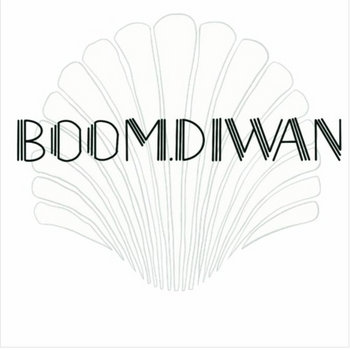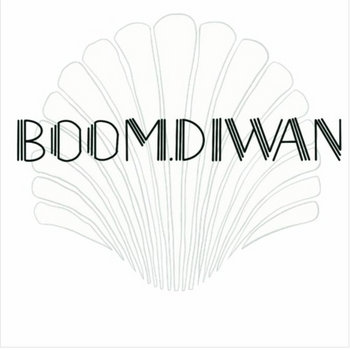 Merch for this release:
Vinyl LP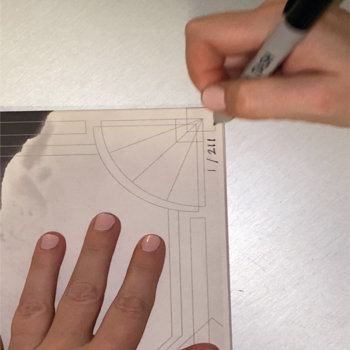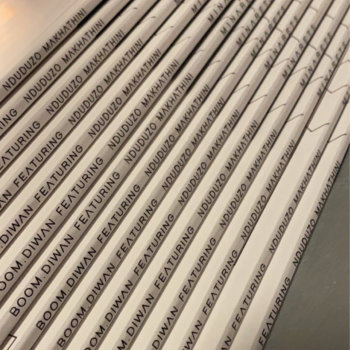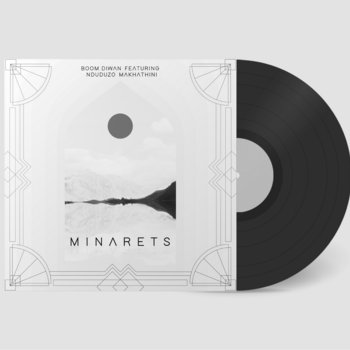 The inspiration for this EP by the Abu Dhabi-based ensemble Boom.Diwan is the Kuwaiti pearl diving music of the Indian Ocean trade. Though intriguing, that description might not give you any immediate ideas of what the music sounds like. So, for point of comparison: The music of Minarets has a heart that beats with the life and soul of Pharoah Sanders' spiritual jazz works like Thembi and Summun Bukmun Umyun, where the expressions of tranquility and chaos are merely different aspects of the same beautiful image. Here's hoping this collaboration, via the United Arab Emirates, Kuwait, and South Africa, is only a precursor of more to come.
Patrick Shiroishi
Hidemi
Merch for this release:
Compact Disc (CD), Vinyl LP
Patrick Shiroishi's homage to his grandfather Hidemi is a powerful statement from a conceptual standpoint, but this solo performance on alto, baritone, tenor, C melody, and soprano saxophones has no less gravitas from a musical standpoint, either. Shiroishi layers the parts one over the other as needed, entering interludes of a searing melodicism and others that have a hypnotically soothing quality. With Hidemi, Shiroishi continues adding to an already impressive collection of music.
Malcolm Jiyane Tree-O
UMDALI
Merch for this release:
Vinyl LP, Compact Disc (CD)
The melodies of UMDALI take a slow arc across the horizon line, an illusion of a languorous pace crossing countless miles. The trombonist creates songs that deliver a huge impact with a gentle, patient voice. This album also serves as a welcoming, open window to the Soweto jazz scene.
The Macedonian ensemble Svetlost with the Odron Ritual Orchestra makes some of the most thrilling avant-garde free improv today. Their 2019 eponymous release was one of the very best things to hit the new release bin that year, and this live performance recorded at the Skopje Jazz Festival is no less epic. The music is wild and unrestrained, but will enter interludes of melodic clarity with a hypnotic strength that traverses the distance from ambient drone to catchy groove. Just outstanding.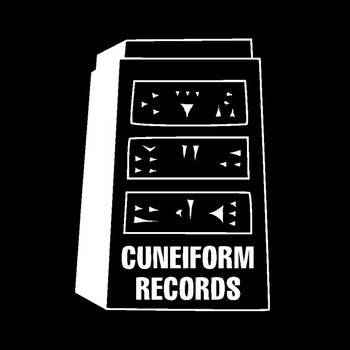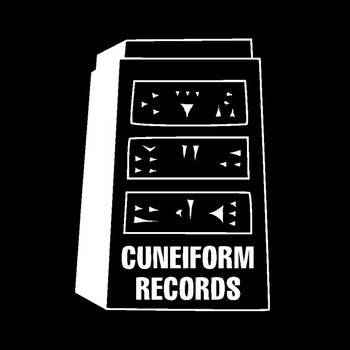 Merch for this release:
Compact Disc (CD)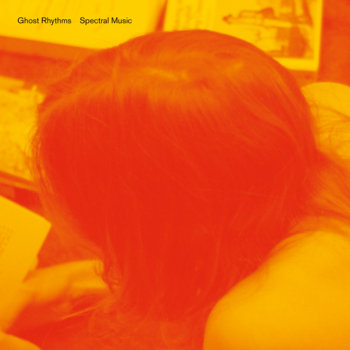 At their strongest, the ensemble Ghost Rhythms are storytellers. Their excellent 2015 release Madeline is a case in point. Writing from the perspective of a character from the movie Vertigo (1958) was a springboard to imaginative narrative-building. Their latest, Spectral Music, takes a similar approach. Xavier Gélard's ensemble drifts between influences, treating the range of music as merely different colors on the same palette. The mix of woodwinds, string, percussion, and keyed instruments falls right in line with that model. It all culminates with a lyrical touch that is wildly expressive and gently nuanced, both.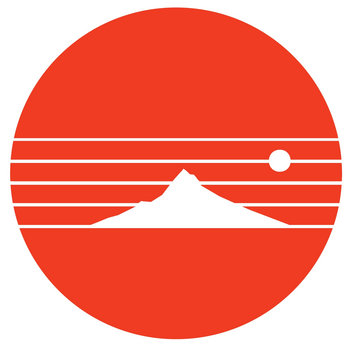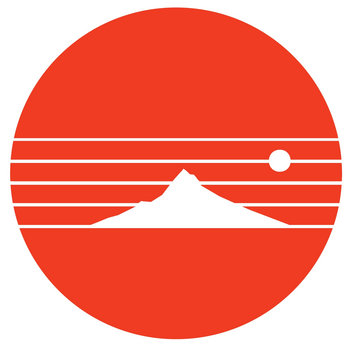 Merch for this release:
Compact Disc (CD)
There's a rawness to this music that meshes appealingly with the JP3 trio's proclivity to roll with a thick groove. It's an approach that leads to some very fun music, and a personality with big charisma. It's an impressive debut from the trio of trombonist James Powers, electric bassist Matthew Holmes, and drummer Machado Mijiga. This was released by the Portland-based non-profit PJCE, who have been issuing an impressive series of recordings for nearly all of the last decade. George Colligan's Fredson the Jeffy also just hit the shelves, and it's indicative not only of the quality music that bears the PJCE imprint, but also the strength of the jazz scene in general, and how difficult it can be to mention all of the wonderful music out there.
Adam Bałdych Quintet with Paolo Fresu
Poetry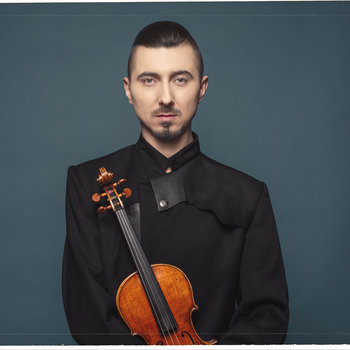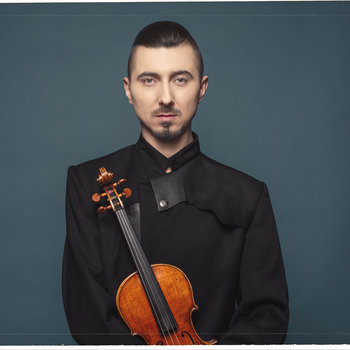 Merch for this release:
Compact Disc (CD), Vinyl LP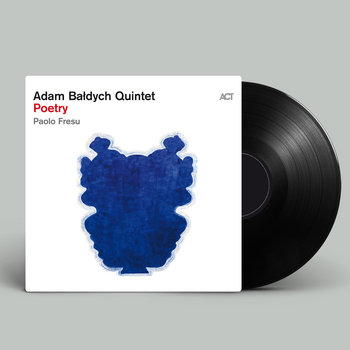 Adam Baldych blazes a melodic path so damn wide it allows his counterparts the space to express their individuality while still remaining tightly wound up in a nice, cohesive bundle of composition. The violinist goes for the big moments, and is not one for subtlety. He puts his heart out there in his music, and lets it beat as loudly as it possibly can. This is a medium that trumpeter Paolo Fresu thrives in, and he snaps right into place with Baldych's approach and his working quartet.
Bill Carrothers & Vincent Courtois
Firebirds
Merch for this release:
Compact Disc (CD)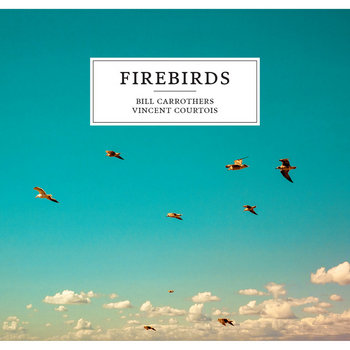 This sublime session from pianist Bill Carrothers and cellist Vincent Courtois is the soundtrack for a quiet Sunday morning, when the electricity of the weekend is beginning to fade and the serenity of the morning sun splashes into the room. Melodies are offered up like colored balloons, which the duo then releases and sends drifting upward and away to the horizon.
Merch for this release:
Vinyl LP, Compact Disc (CD)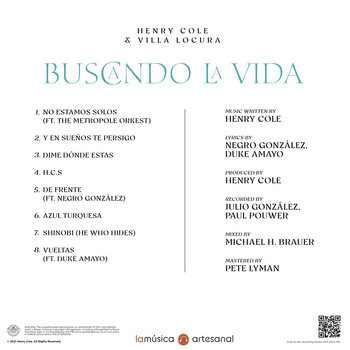 If Henry Cole's name appears in the personnel, it's pretty much a guarantee that the album in question will feature a rich rhythmic dialog. This collaboration with Metropole Orkest takes advantage of that environment with massive harmonic surges and some thrilling melodic flashes. It's easy to trace the roots of this music to the past, but the Puerto Rico native transitions them seamlessly to expressions very much planted in the modern day. This music is bubbling over with life.
New Cool Collective
YUNIKōN
Merch for this release:
Vinyl LP, Compact Disc (CD)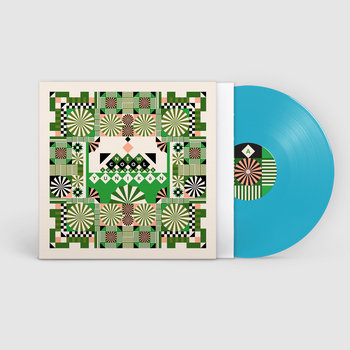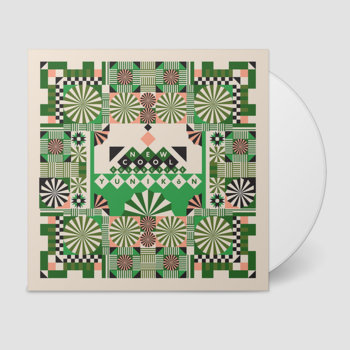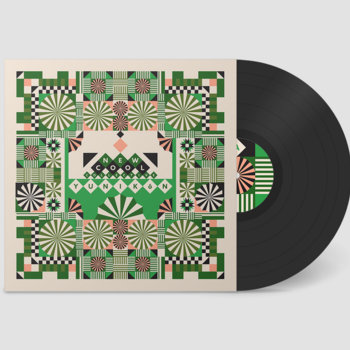 The New Cool Collective is all about the groove. The ensemble peppers the listener with crisp, quick melodies while delivering punchy rhythmic salvos meant to incite bodies to move move move. The Amsterdam-based octet, and its individual members's side projects, have been making this particular synthesis of danceable electricity for years and years. Music from saxophonist Benjamin Herman and Dox Records is immediately identifiable and possesses a personality unlike anything else on the scene.