BEST OF 2019
The Best Jazz Albums of 2019
By Dave Sumner · December 17, 2019
It is impossible to give a single, descriptive name to the modern jazz sound, because it's still evolving—and 2019 is the best evidence of that to date. Each new sound is simply a step on the way to the next new sound, and each is a reminder that the world is a very big place. The expanse of this music's reach reflects the diversity of the musicians who are making it. The absence of a cohesive sound has led to criticism that the modern jazz scene lacks an identity—the ability to point to the music and say, "this is that music." And it's true. It has become increasingly difficult to answer the question "Is this even jazz?" That uncertainty, though, is the source of the modern scene's strength. It's a sign that the creativity is boundless—that it represents the broad spectrum of who we are, and can't be easily boiled down to some commodified product. Categorizable or not, traditional or new: This is the shape of jazz today.
Merch for this release:
Vinyl LP, Compact Disc (CD)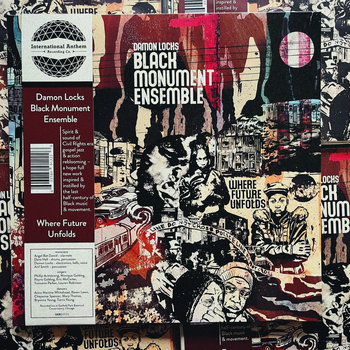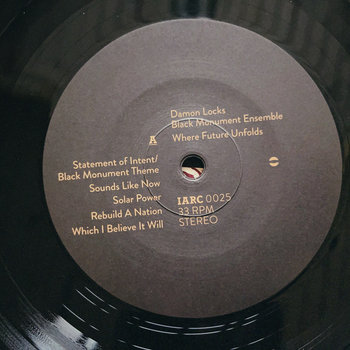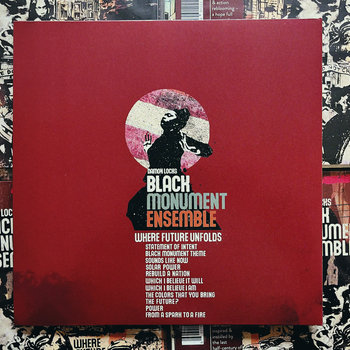 That racism permeates our society is no revelation. It has many faces, takes countless shapes, and its presence is insidious. But lately, it's manifested itself more boldly, unafraid to reveal itself. The need to shout it out of existence has become even more urgent. For that protest to take the form of a stunning, beautiful work of art is not only an effective method of engagement, it doubles as a huge statement on the potential of humanity to become something greater, and something more worthy of the gift of life. Judged solely on its music, Where Future Unfolds is a stunning work. Its union of jazz, soul, avant-garde, gospel, sampled spoken word and the heavenly voices of the Chicago Children's Choir assembles a kaleidoscopic array of influences around one intoxicating, singular image. But the way that creativity achieves scope and momentum outside of its individual notes is what makes Where Future Unfolds powerful protest music as much as dynamic jazz. In 2019, it is the music we desperately need.
Merch for this release:
Vinyl LP, Compact Disc (CD), Poster/Print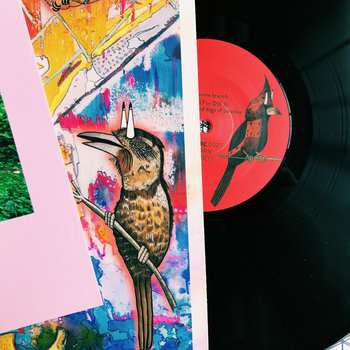 It can take half a lifetime for an artist to discover their voice—and sometimes even longer before they can bring that voice into focus. Based on her sophomore release, Jaimie Branch didn't need nearly that long. Her punches-in-bunches style is combined with an electro-acoustic sound that hits both extremes with serious impact. That sound and style was laid out raw on her debut Fly or Die. The second installment under that subheading adds new textures to the mix, with spoken word, chamber, rock, Latin music, and percussive dialogues adding nuance and altered focuses to her predominantly aggressive and commanding presence. Branch is a measure of the strength of the modern scene, and a signpost of its enduring future.
Allison Miller's Boom Tic Boom
Glitter Wolf
Merch for this release:
Compact Disc (CD), Vinyl LP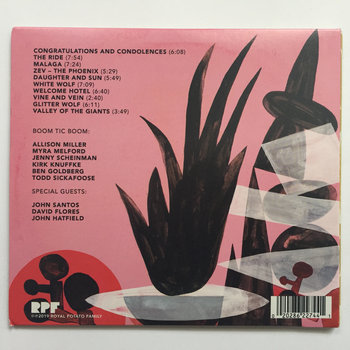 With 2016's Otis Was A Polar Bear, Allison Miller turned a corner. The drummer's career to that point wasn't limited to just one sound. The machine-gun style of post-bop and the conversant chatter of pop music were all part of her repertoire, and they distinguished Miller as one of the top drummers on the scene. But her 2016 recording, inspired by and dedicated to her new child, summoned the imagery of a fairy tale, and the mix of the fantastical musical expressions and her talent for giving an edge to the softest music made it one of the best things to hit the shelves that year. This year's Glitter Wolf builds on that foundation—and the story just keeps growing more fantastic with each new work.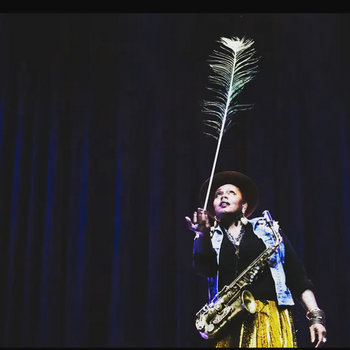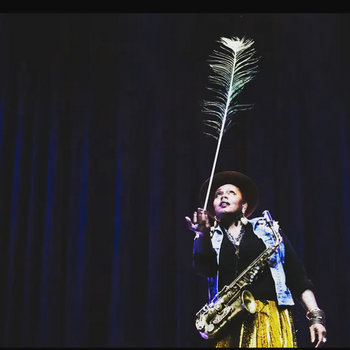 Merch for this release:
Vinyl LP, Compact Disc (CD)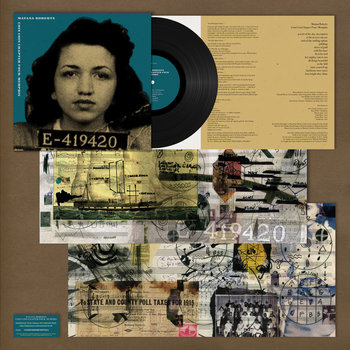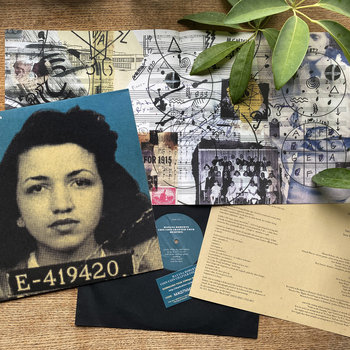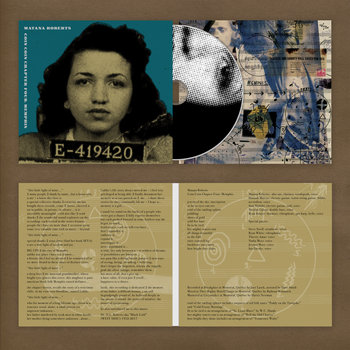 The meeting point of history and mythology is as much collision as it is convergence, and there's no better musical representation of this dichotomy than the "panoramic sound quilting" of Matana Roberts. The compositions of Coin Coin are as likely to be cryptic as they are to be clearly focused. On Memphis, it trends toward the latter, and that clarity is what makes it the most stunning offering in the series to date. The past is present in Roberts' music, and its creative daring reflects the strength of the modern scene, even as it moves on into the future.
Guillermo Klein & Los Guachos
Cristal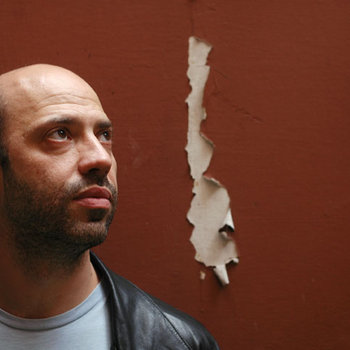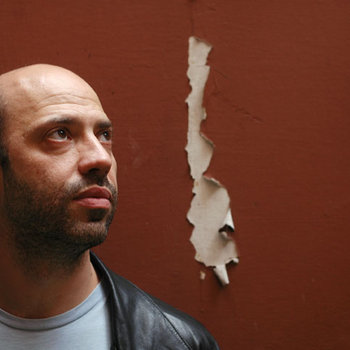 Merch for this release:
Compact Disc (CD)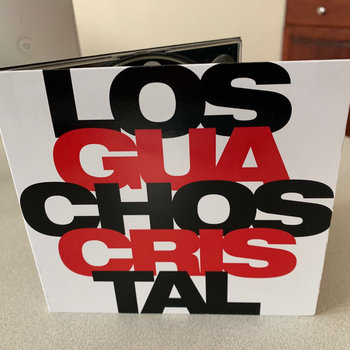 A question that arises often in the jazz world is, "When will we encounter the next Coltrane, the next Parker, the next musician to build a legacy by advancing jazz?" That question completely ignores the giants who walk among us now. Guillermo Klein is one of those giants, and his Los Guachos ensemble has been responsible for some of the finest music on the modern scene for decades. His seamless union of Argentinian folk and straight-ahead NYC jazz, given voice by an all-star cast of musicians, is a source of sublime melodies and rousing harmonic surges. Cristal is yet another sign that we no longer have to wait for the next anything; it has been here all along.
Merch for this release:
2 x Vinyl LP
There's an immense freedom to old-school bop recordings. Combustible solos and masterfully crafted melodies leap forward with a swinging locomotion that can be exhilarating. The modern scene has its own styles of momentum, but the septet NÉRIJA—tenor saxophonist Nubya Garcia, trumpeter Sheila Maurice-Grey, alto saxophonist Cassie Kinoshi, trombonist Rosie Turton, guitarist Shirley Tetteh, drummer Lizy Exell, and bassist Rio Kai—prove that changing times don't mean a loss of that rhythmic freedom. Masterfully crafted melodies can still snap right into place with new cadences. In a modern scene that is less likely than ever to sound like the past, Nerija shows how it can still feel like it was 1959 just yesterday.
Merch for this release:
Compact Disc (CD)
By the time the year ends, Aaron Novik will have released five EPs of new material, all inspired by his travels across Europe and the U.S., and each with a different ensemble. The music created and recorded in France, Italy, Rotterdam, Berlin, and New York City transmits the energy and magic inherent in traveling, as well as the contemplative state that arrives between journeys. Beautiful and haunting, this compilation of music from all five EPs could stand on its own as a proper recording; let it, instead, be the doorway to one of the very best music projects to see the light of day in 2019.
The 2019 release from the Skopje, Macedonia ensemble Светлост (or Svetlost) is a cathartic experience. The 11-piece ensemble modulates between a chaotic intensity and an uneasy serenity, skipping melodic fragments over a raging groove like stones across the waves. The connections between an individual and a work of art are as nuanced as the qualities that make us all individual people. It can be impossible to break it all down to cause-and-effect. Светлост cuts that Gordian knot right down the middle by letting everything out. Unguarded and sincere, the ensemble opens every possible avenue in order to connect with the listener. It's a throwback to the avant-garde big bands of the '70s that feels immediate and relevant to us today.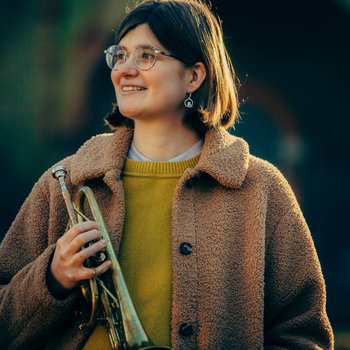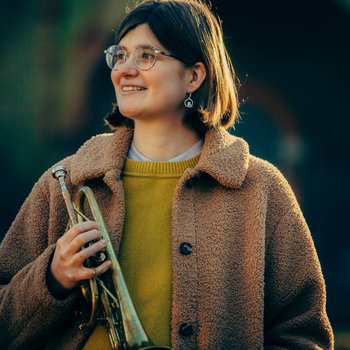 Merch for this release:
Compact Disc (CD)
Though the modern jazz scene lacks a cohesive identity, its landscape is still dotted with common forms of expression. In her recording career to date, Laura Jurd has made stops at many of those locales. Chamber jazz, indie-rock-jazz fusion, brass ensembles, and electro-acoustic space jazz all preceded the trumpeter's 2019 release, on which she revisits some old territory, but only en route to something completely different. It's a reminder that as unfamiliar and uncategorizable as the modern scene may be, it's just a launching point to tomorrow's next new thing.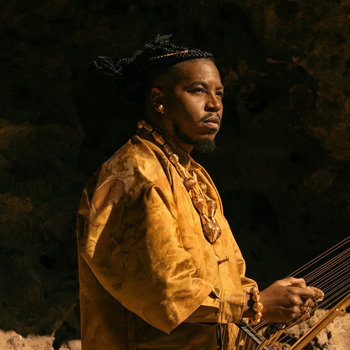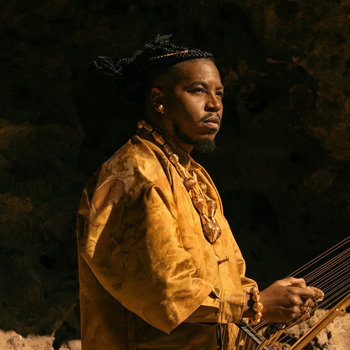 Merch for this release:
Poster/Print, Compact Disc (CD), 2 x Vinyl LP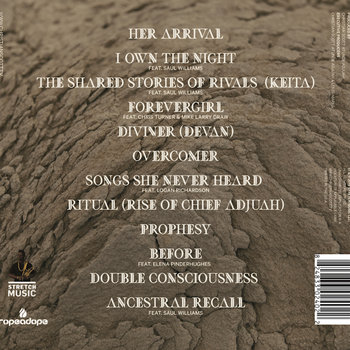 There's very little about the music of Christian Scott aTunde Adjuah that doesn't sound of the here and now. And yet his music is undeniably tied to the past, in the way the rhythmic conversations echo the patter of New Orleans when it was young, or in the way that the blues bleed out of every note, or in the way the trumpeter considers his own connection to those who came before. But each one of his recordings is also a statement of what could be today and tomorrow and the day after that—and that's why his music is as enigmatic as it is embraceable—it recognizes that the alien sounds of now will one day be the pop music of the future. Ancestral Recall, in addition to being one of the most enjoyable recordings of 2019, is the most resounding of his proclamations to date.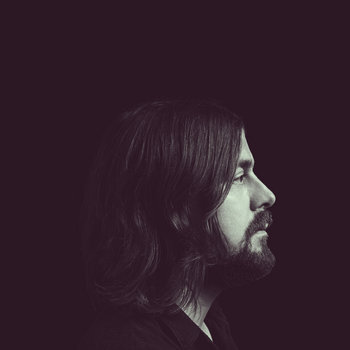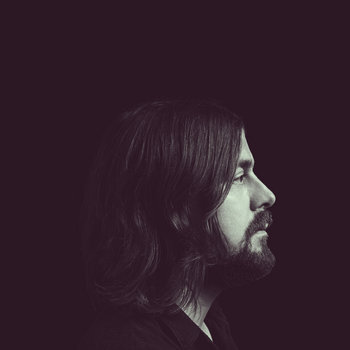 Merch for this release:
Compact Disc (CD)
Goran Kajfeš is one of those musicians who demonstrates vividly just how ludicrous the tag 'World Jazz' has become. Straight-ahead jazz is just one of the many influences that inform Kajfeš' world-hopping music. The trumpeter is at the forefront of musicians showing the true reach of jazz, and how expansive the range of expressions, and the musicians creating them, truly are. And though varied, nuanced, strange and obscure, the culmination of those influences in a Kajfeš work feels as familiar as home.
Back in February when I originally recommended this recording, I said it was way too soon to be saying things like, "This is the most beautiful thing I've heard all year." Well, the year is nearly passed, and the Minua trio's Still Light is no less gorgeous today than it was nearly a year ago. The trio of bass clarinetist Fabian Willmann and guitarists Luca Aaron and Kristinn Kristinsson treat the influences of Scandinavian folk, ambient minimalism, Nordic jazz, and a dash of post-rock melodicism as if a sonic reflection of the shades and colors of a winter sunrise. This is still one of the most beautiful things I've heard all year.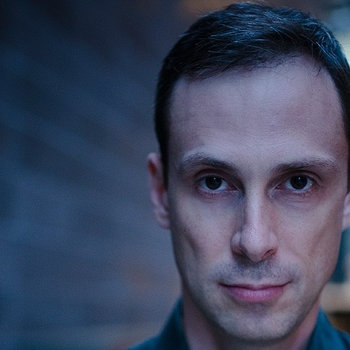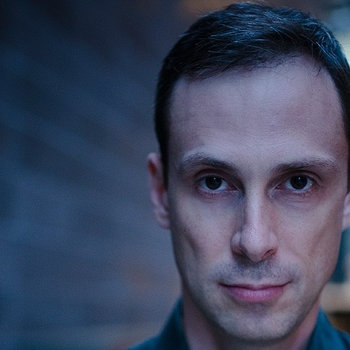 Merch for this release:
2 x Vinyl LP, Compact Disc (CD)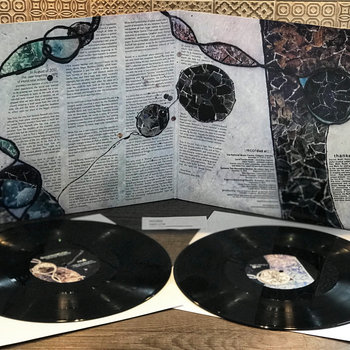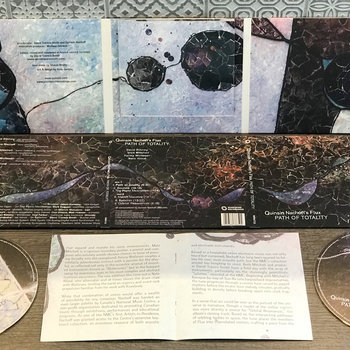 All kinds of albums are inspired by all kinds of events, but rarely do they translate so vividly to the final recording as they did on the 2019 release from Quinsin Nachoff. Inspired by a total solar eclipse, the saxophonist fills his compositions with the grandeur and wonder associated with celestial events, giving the music the dual qualities of a hyper-focused sprawling majesty. It's as if he's trying to take in the vastness of it all while drilling down on each tiny detail. It's an outstanding work in its totality, and fascinating in each individual moment.
A well-constructed melody can give shape to whole worlds. The perfect string of notes, intoned just right, create a sonic key that opens doors to vast, lovely new works. The duo RaaDie of trumpeter Lorenz Raab and Christof Dienz on e-zither and effects subscribe to that belief, offering the best evidence of the ultimate power of a melody in 2019.
Merch for this release:
Compact Disc (CD), Vinyl LP
Hubro Music is a living document of the evolution-in-the-moment of the modern Nordic scene, where its personal expressions of modern jazz (and other musics) are a direct reflection of the landscape to which it's rooted. The contemplative 2019 release from Trond Kallevåg Hansen is a deep dive into serenity, where melodic improvisations melt into indistinguishable shapes and take on the logic of dreams. Joined by fellow guitarist Geir Sundstøl on pedal steel, violinist Adrian Løseth Waade, double bassist Alexander Hoholm and drummer Ivar Myrset Asheim, Hansen has created one of the most gorgeous recordings to hit the shelves in 2019.