BEST HIP-HOP
The Best Hip-Hop on Bandcamp: August 2021
By Phillip Mlynar · September 01, 2021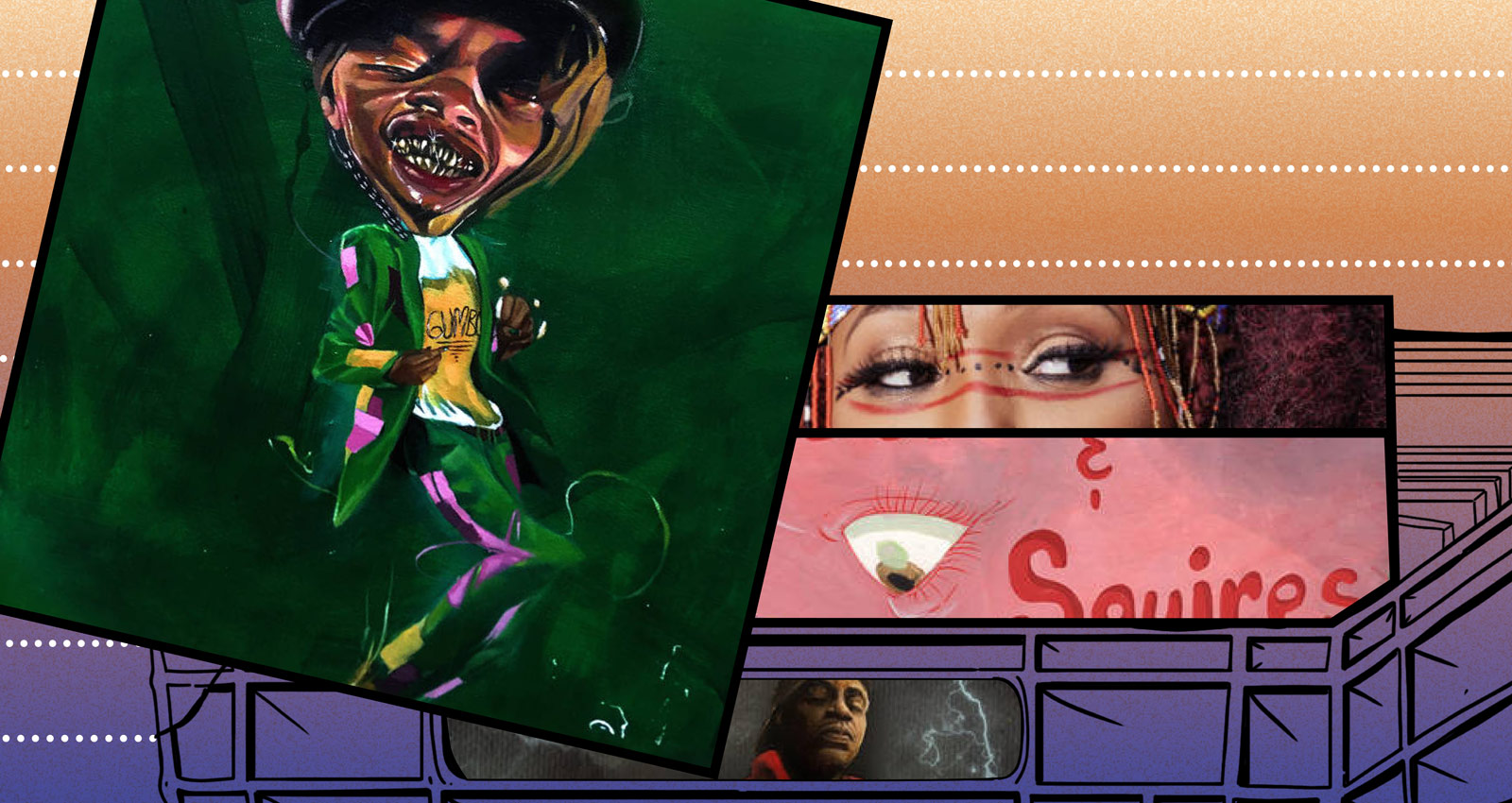 This month's spotlight on the most vital new releases to hit Bandcamp includes a sumptuous, jazz-centric Atlanta-to-London collaboration; a project that delves into the dynamics of being raised as an only child; and a steely boom-bap dispatch from a couple of Bronx MCs. We also dig into an album inspired by the legendary Dungeon Family.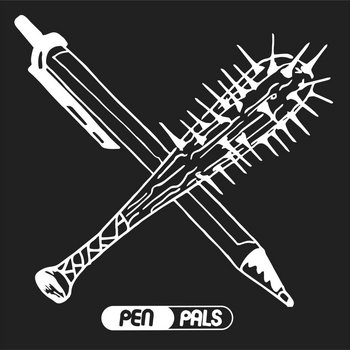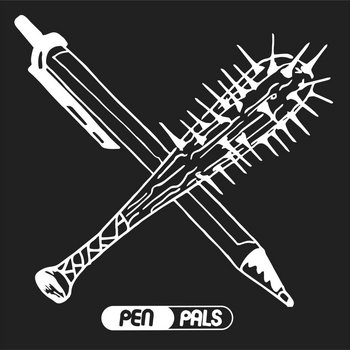 Merch for this release:
Cassette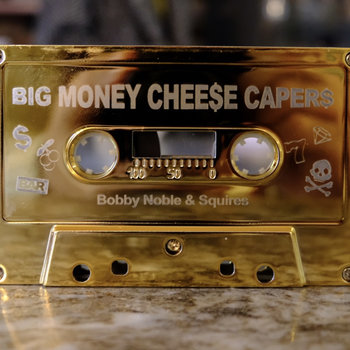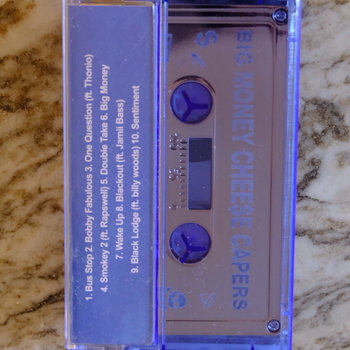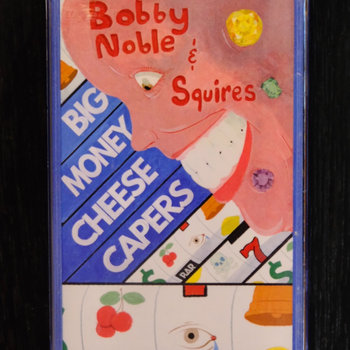 Big Money Cheese Capers is built around a storyline in which MC Bobby Noble and beatmaker Squires from the New York City-based Penpals clique journey through a fictional 29-story casino. Squires's soundtrack to the ensuing shenanigans pairs sleazy jazz riffs with crusty drum loops: "Smokey 2" is fueled by rolling double bass that spars with slinky piano; instrumental mid-album interlude "Big Money" channels '70s jazz-fusion vibes; and penultimate track "Black Lodge" co-stars billy woods as the two rappers flow over a backdrop thick with swaying layers of strings. Throughout the album, Noble balances boasts about his monogrammed linens with more confessional moments. "Trying to switch it up, motivation coming slow/ I'm stuck up in the tides, can't escape the undertow," he raps on the hypnotic bass-driven "Bus Stop," before divulging: "Got buckets of charisma, I'm great, I'm wonderful/ But don't wanna talk about it, segue, in other news: I'm struggling/ Nod heads and bump fists/ It's not a God-given gift—it's gumption."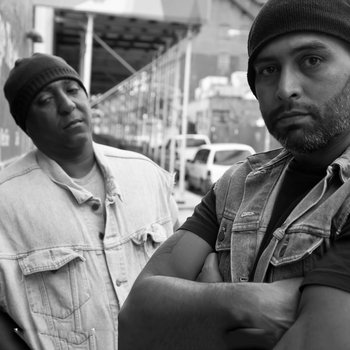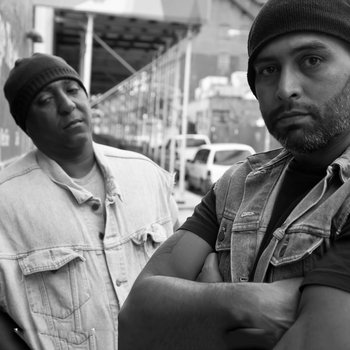 Substance is the work of steely duo Jerry Beeks and Miggs, whose Bronx-honed flows are matched by the robust boom-bap production served up by UK producers Jadell and Fake Blood. Heavyweight opener "Living With A Mask On" showcases Beeks and Miggs's knack for relaying worldly commentary in a matter-of-fact fashion, as they rattle off references to teen shootings, parasitic Wall Street traders, and deportation tactics over chunky drums lit up by flashes of dramatic brass. Album highlight "Excuse Me Again" is a harrowing roll call, detailing victims of police brutality over rattling snares and sinister chimes, while on "You Already Know," the two rappers drop a string of vignettes about characters from their pasts against a frantic, fuzz-laden backdrop. At times beautifully grimy, Substance is an invigorating dispatch from the Bronx.
Gabe 'Nandez
Seven
In 2019, Gabe 'Nandez dropped Diplomacy, an album that forgegrounded the rapper and producer's musically expansive sensibility, with kora harps and balaphones making their way into the vibrant production. Earlier this year, he released Ox, a compact and punchy EP in part inspired by the rowdy energy of the Ruff Ryders crew. Now residing in New York, 'Nandez returns with his latest project, Seven, a stylistic bridge between his two previous outings. Producer Roper Williams and co-producer Tony Seltzer are behind the boards, combining robust drums and murky bass lines with tranquil flourishes of melody. The brutally minimalist "Coupé Décalé" features ELUCID, and brings to mind the idea of RZA soundtracking a torture chamber; the static-caked sample that forms the backbone of instrumental "Dhow" summons images of someone gleefully looping up a warped slab of vinyl; and final track "Silhouette" co-stars French spitter GRAM and features a delicate, music-box-style refrain. 'Nandez opens the album recalling an interaction with an Iraq army veteran on "Osiris," and closes out "Silhouette" by cautioning, "We at the crossroads, this what the cards chose/ And when you cross those, you supposed to cross slow."
The idea of dualism runs through Anjelitu, the new EP from Homeboy Sandman, with production duties handled by Aesop Rock. In the album notes, Sandman explains that half of the songs on Anjelitu were written during a time when he felt his personal energy was "headed in the wrong direction." The other half were written when he was in a "more enriching" space. "I take lots of risks, I take shots and miss/ Yet I'm not known for incompetence/ In fact, it is quite the opposite," Sandman raps over taut drums and brooding guitar on opening track "Go Hard," upping the intensity of his flow as he warns: "Don't follow me online/ I gave energy to that bull' for a long time." On "No Beef," the MC echoes Boogie Down Productions's early anti-meat anthem "Beef," detailing the reasons behind his vegan diet, while "Cow's Milk" hurtles along with prickly punk attitude. Final track "Lice Team, Baby" drives home the chemistry between the two artists, with Aesop Rock stepping out from behind the boards to drop a guest verse that includes a vivid, apocalyptic brag: "I, Fourth Horseman, drive the fork in/ Primary source of the sword wind/ It's a cold breeze followed by a short pinch/ Then a bright light—shit's pure bliss."
Back in 2007, Maimouna Youssef netted a Grammy nomination when she provided the hook for The Roots's "Don't Feel Right" from the group's album Game Theory. Nearly 15 years later, the Washington, D.C.-based rapper and singer proves to be just as potent a presence, powering her latest album with towering vocals and quick-witted boasts. And though it was released back in July, it's worth mentioning here. On the funk-spiked "Back To The Money," Youssef flows nimbly over production lit up by Keyon Harrold's blasts of brass: "I spit like a llama in pajamas with an attitude/ But on my mama, I ain't mad at you/ I'm too busy getting busy like a rabbit do/ Coming through your city, taking heads like a cannibal/ What that grammar do/ It's absurd, I flip verbs casual/ Flow so flammable." The dubby "Reparations" reflects Youssef's commitment to infuse her music with political commentary, while on the acoustic guitar-driven "Love Me Now," she pleads with a partner to embrace the moment before them. Equal parts melodious and lyrically intense, Vintage Babies II: Queen Of Culture is a heady blend of modern hip-hop and R&B.
Twelve years after appearing together on one of XXL magazine's legendary "freshman class" covers, California MC Blu and New York City spitter Mickey Factz have reunited to drop a soulful project produced entirely by Nottz. "Momma brung me out the church/ I was stealing dollars right out her purse/ Walkman listening to DMX bark a verse," recalls Factz on the swaying opener "Stay Down," a track on which both MCs revisit their younger days, with Blu signing off by declaring, "I never thought that I would see the whole world/ Now I got it in my back pocket, to give my baby girl." Throughout The Narrative, Blu and Factz deliver rhymes that blend autobiography with social commentary, while Nottz's soul-forward production weaves in gospel touches to strike a redemptive note. Key lyrical support comes courtesy of Fashawn on the soul-searching "One"; Kota The Friend on the soothing "Freedom"; and Elhae and Sy Ari Da Kid on the pensive anti-police brutality statement "Dark Souls."
Merch for this release:
Cassette, Compact Disc (CD)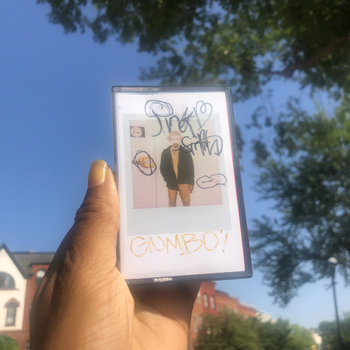 Stylistically, GUMBO'! is worlds away from the abrasive aggression and distortion that characterized Pink Siifu's essential album NEGRO from last year. Instead, it favors a warm sense of harmony and musical unity. The influence of the Dungeon Family pulses through the project; the Atlanta collective's Big Rube makes a guest appearance on the introductory mantra "Gumbo'! 4 tha Folks, Hold On," contributing a trademark spiritual sermon, backed by a sultry DJ Harrison production that blends gently undulating waves of aqueous bass with sultry keys. Liv.e, Nick Hakim and V.C.R. guest on the same song—and the cluster of contributors reflects the fact that GUMBO'! is something of an ensemble affair, with an expansive roster of featured artists. Georgia Anne Muldrow brings culinary-themed lyrics to the nu-soul-ish "Scurrrrd," Bbymutha appears on the climax of the bass-heavy ConQuest Tony Phillips production "Big Ole," and The Alchemist creates a lush, string-laden sound bed for "Living Proof (Family)." Consider GUMBO'! another vital addition to Pink Siifu's vault—a poignant reminder of the calm after the storm.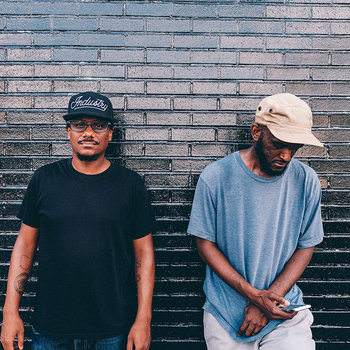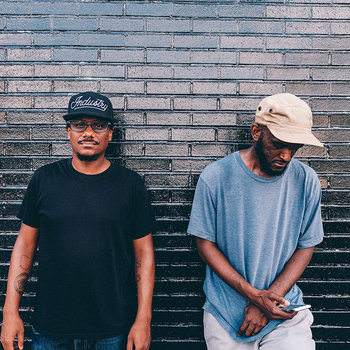 Merch for this release:
Vinyl LP, Compact Disc (CD)
On Tanya Morgan's fifth studio album, the duo of Donwill and Von Pea maintain their reputation for delivering booksmart brags, concept-forward commentary and humble life advice over melodic (and often self-produced) backdrops. The positively rattling opening track "DON AND VON INTRO" kicks the album to life, with the duo joyfully saluting their longevity while glancing back to their hardscrabble beginnings. (They also take the opportunity to gently mock the idea that they only make "grown man rap.") When Don and Von ventures into conceptual territory, the duo bring smart twists to familiar topics—on "AFTERSCHOOL SPECIAL," reflections on the past are viewed through the lens of the crack era. Supporting Donwill and Von Pea's savvy verbals are cameos from the Kooley High crew on the breezy "SO GOOD," Jack Davey on the sanguine "A WHOLE MOOD," and Nappy Nina, who closes out the one-upmanship on "A- TEAM."
Merch for this release:
Vinyl LP, Compact Disc (CD)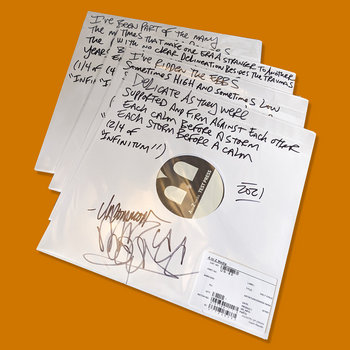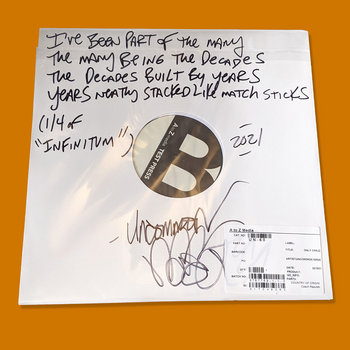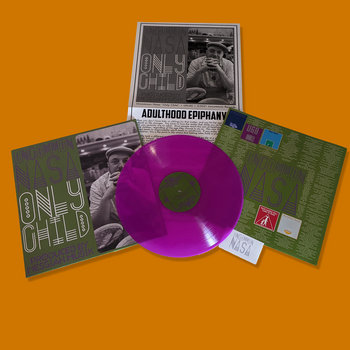 Uncommon NASA's sixth studio longplayer teams the New York City MC and scene staple with Baltimore-based producer Messiah Muzik, whose beats have recently graced projects by Armand Hammer, ShrapKnel, and Mach-Hommy. The album notes detail what NASA calls an "adulthood epiphany": Inspired by the fact that he recently turned 40, NASA reflects on being raised as an only child, and his decision to not have children of his own. The pensive thoughts and internal monologues that followed eventually became the songs on Only Child, an album that at times exudes a lonesome quality, while also relaying the rapper's own resolve in his life decisions. Messiah Muzik crafts haunting beatscapes from off-kilter keys and drum patterns that feel like elegiac metronome; on the title track, shuffling percussion and warped instrumentation create a disquieting feeling. Starkly personal and musically dynamic, Only Child is an internal monologue turned therapy session on wax.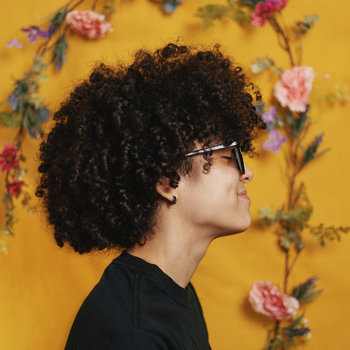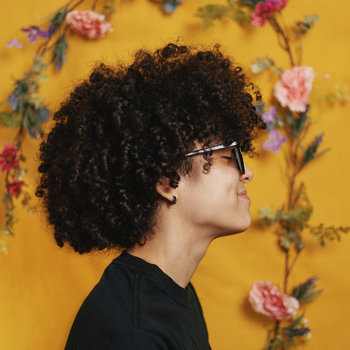 A companion piece to The Lilac Pack, which dropped back in March, the latest EP from the Bronx-raised, Atlanta-based vsteeze and London-based Funky DL radiates sun-blissed jazz-centric production and assured but introspective lyrics. Opener "Jam" layers a honeyed '60s jazz sample over a classic breakbeat while vsteeze ponders the interplay between fame and ambition. "Over-contemplated too many things, it's lame/ Kept from overcomplicating, might have stopped the rain," the rapper reflects. The tempo ramps up on subsequent track "Mélange," which is all '80s funk panache, while PF Elle adds a vocal assist to the acoustic guitar-driven relationship rap "Groove." Vsteeze breaks into a confident, sing-song flow on "Daydream," realizing "My melodies are remedies/ These verses is my medicine."