BEST BEAT TAPES
The Best Beat Tapes on Bandcamp: August 2020
By Max Bell · August 28, 2020
The permutations of beat music are endless. For every talented formalist refining decades-old styles, producers are pushing into it uncharted realms. This month's column features projects from both camps, including but not limited to reverent boom-bap from Japan, crushing emo-trap from one of the subgenre's progenitors, a meditative tape that scores dusk 'til dawn in L.A., and a compilation of living legends pushing beat music forward.
Boom-bap was timeless even when it was contemporary. The rhythm is atavistic, embedded in body and mind long before hip-hop pushed the kick and snare to the mix's top. Okinawa-based producer Bugseed knows. For over a decade, the Japanese native has been making reverent boom-bap that nods to Large Professor and Pete Rock as much as Nujabes. His latest, Random Walk, doesn't deviate from that style. Instead, Bugseed works within it to aurally approximate the feeling of going for a walk. It begins with the bright "Light," brass-accented boom-bap that feels like the sun touching your skin as you take your first step out the door. "Spanish Fantasy," is more vibrant, more complex; kicks and snares create the forceful backbone, but the swing comes from how the bass winds around the Latin percussion and strumming on acoustic guitar. There are many other moods here, like on the soulful "We Three." Downtempo and somber, it encapsulates the reflectiveness of a solitary stroll. If you do play Random Walk while strolling around your neighborhood, you realize how conducive the boom-bap's rhythm is to walking, and how closely your footsteps keep pace with the drums.
Choicevaughan
DOLO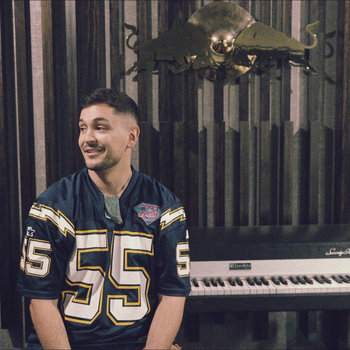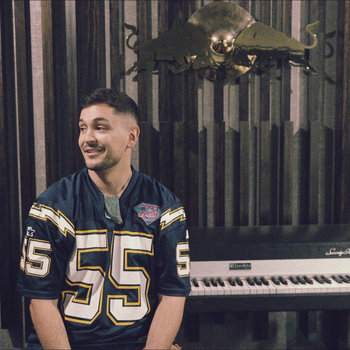 While people continue to make excellent rap music, there's been a deserved course correction concerning spotlighting instrumentals and producers. You can point to Madlib's Bandana Beats or Kenny Segal's Hiding Places – The Instrumentals. Or you can listen to DOLO from New Zealand's Choicevaughan. Composed of beats from DEUCE—his project with Avantdale Bowling Club rapper Tom Scott—and those that didn't make the cut, DOLO is excellent sans vocals. It's a relaxing, subtly sophisticated collection of beats with deft sample flips and instrumentation from session musicians. These are "chill" beats, but they never lull you to sleep. You can hear where he left space for vocals on DEUCE beats (e.g., the soulful "To Live & Die in AD"), but that doesn't lessen their impact. "End of the Week," for instance, weds jazz and the slow, codeine-addled crawl of Texas rap so seamlessly that the space feels organic rather than forced. Standouts among the 12 previously unheard beats include "Mahi" and "Snowman." The former is spaced-out trap, blues, and funk fused to score taffy-colored Cadillacs that float on poked out 84s and glint like constellations. "Snowman" features concussive drums that smack around synths and deft, melodic chops. In both cases, vocals would've obscured their complexity.
Merch for this release:
Cassette
Keeping up with Los Angeles beat crews and labels is challenging but rewarding. Over the last three years, L.A.-based cooperative/label Condina Records has become a reliable source for excellent beat music. Chief among their ranks is Flat Stanley, whose Metrolink tetralogy merits revisiting. His latest, Metamorphasis [sic], is darker and more meditative than the Metrolink series. To listen is to experience a beat tape in timelapse, the score to the city moving from the dead of night to the dawn of a new day. The titular track encapsulates the slowness and subtlety of capital 'C' Change. As expansive as the L.A. sprawl, "Metamorphasis" creeps and bumps between blocks. The beat staggers forward with deep drums and metallic rattling that sounds both musical and sourced from the city. But all turns midway with "Brand New Dark." Synths hit the ears like club strobe lights blind the eyes; watery blips drip between the body-vibrating low end. Stanley closes with "Resolution," a layered composition built around bright piano keys. Metamorphasis has Kafkaesque moments that border on despair, but it ends with hope.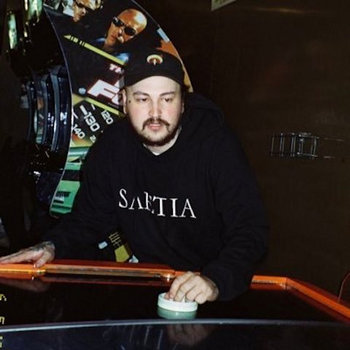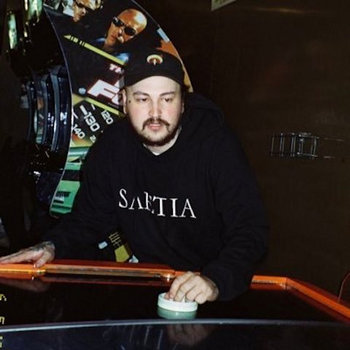 Nedarb (aka Nedarb Nagrom) is one of the sonic architects of what some lazily dub "Soundcloud rap." It might be more apt to say he makes emo-trap: a unique amalgam of the haziness of Clams Casino's cloud rap, the guitar riffs of emo bands like Senses Fail, and the chest-caving trap of Metro Boomin. Many of his beats sound like someone turned a Hot Topic into a strip club in the best way possible. Adapting is a small collection of beats that brilliantly synthesize his influences. On opener "a day in the life," he surrounds an emotive riff with cavernous drums, snaps, and trap syncopation. It's sad and expansive, the sound of BSBD pulling from D4L and Armor for Sleep. There are some interesting departures from his style, too. The gloomy "in the sky" verges into footwork terrain. It might be DJ Rashad for the depressed. However, closer "chicago" brings things back to familiar Nedarb territory. It plays like an answer to "Purple Swag" and his take on drill, the double-cup narcosis bolstered by booming drums and skittering snares. While Nedarb's beats pair well with rappers like the late Lil Peep, adapting proves that rappers from every sphere would be wise to reach out.
The Deli, Es-K, & Jansport J
Amparo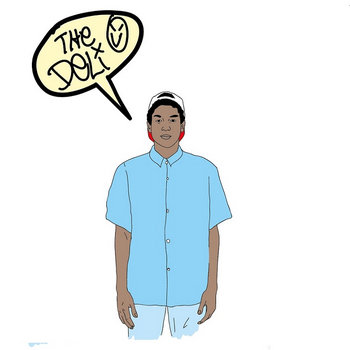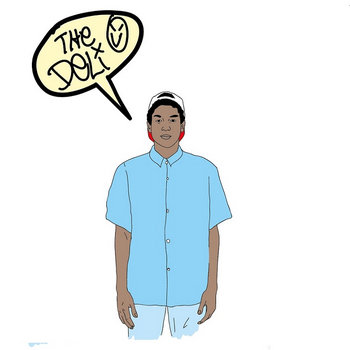 Individually, Jansport J, The Deli, and Es-K have modernized boom-bap in a myriad of ways. This month, they've released Amparo, a collaborative album they recorded while staying in Madrid. It's a release dominated by open, contemplative, sometimes jazz-imbued beats, subdued in every respect but the drums. They sound tailored for vibrant cafes and sojourns through the city, made to coexist with the noise or temporarily block it out. On "Asociacion" they drop alternately crisp and plinking percussion between warm chords and resonant bass. Throughout, the trio brings you to Madrid with them. There are bits of dialogue embedded in beats (e.g., "Neededit"), the sound of car horns honking (i.e., "Caña"). It's as if you're listening to the beats while watching them work or walk through Plaza Mayor. Amparo is a boom-bap travel documentary, and it's fascinating to take the trip.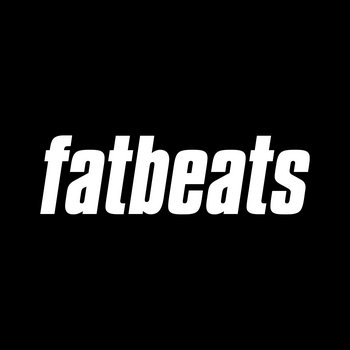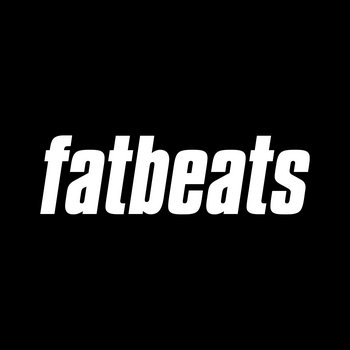 DIBIA$E, Ohbliv, Ras G, Daedelus, Exile, and Elaquent. These are only half of the renowned producers who've made albums for Fat Beats' Baker's Dozen series. Since 2016, each 12-track (plus one, of course) project has pushed beat music forward. Fittingly, Fat Beats decided to end the series with Baker's Dozen XIII. It's less a mixtape than a roll call of producers who could've had their own Baker's Dozen project at any time—producers whose work undoubtedly inspired the Baker's Dozen series in the first place. On "Melinda," Pete Rock arranges with such skill that it's difficult to tell whether he's pounding out every kick and snare or chopping a break. Madlib cuts a soul sample with his trademark swing and grit on "Green Tea and Honey" and reminds us of the infinite possibilities present in a few seconds of sound. For his contribution ("IPA"), Alchemist turns in a stalking, ominous beat with what sounds like an alarm; it is the score to a horror movie set in a hospital. There's also an appearance from the undisputed queen of the L.A. beat scene, TOKiMONSTA. On "Right for the Night," she uses clanking, metallic percussion to accent a smooth, downtempo, and quasi-funky suite that sounds like cruising the PCH at sunset. There are nine more tracks that warrant discussion, but we'll end by saying that Fat Beats went out with an incomparable roster. Reading the tracklist alone affords the same joy as finding an extra donut in the break room Krispy Kreme box.