LISTS
Journey Through The Alchemist's Must-Hear Releases on Bandcamp
By Jordan Commandeur · October 11, 2018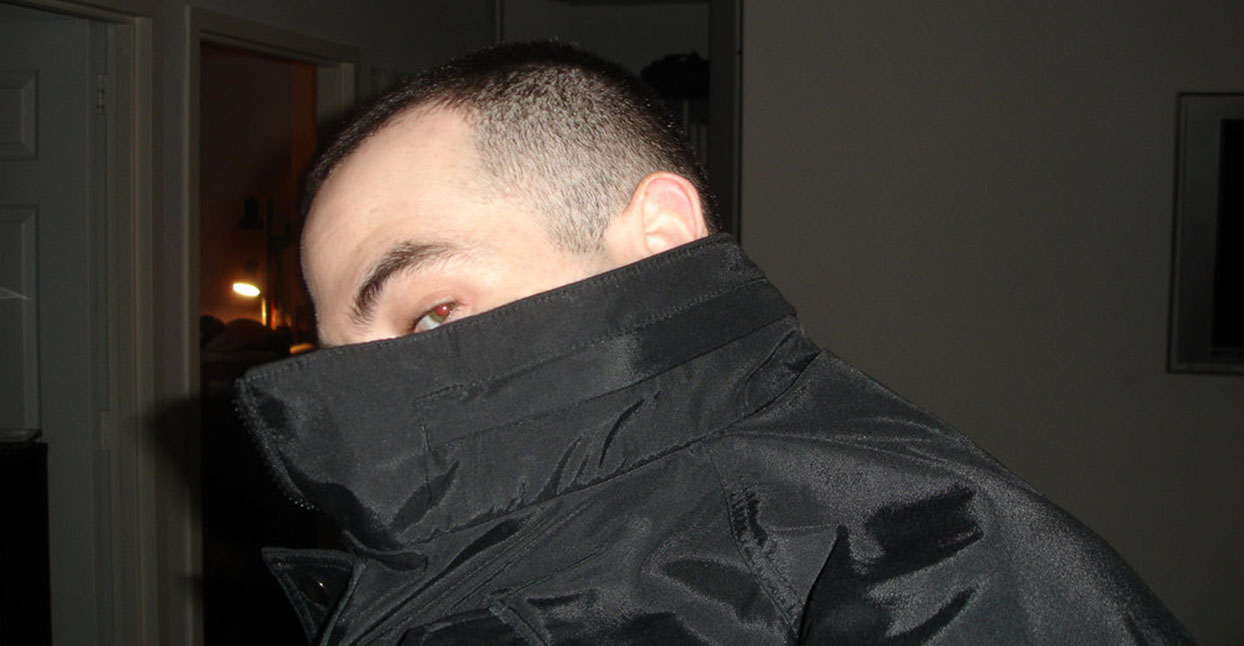 If you've followed underground hip-hop over the past 20 years, one of your favorite songs was probably produced by The Alchemist. His endless string of studio credits, collaborations, and albums of his own have made him one of the most prolific beatmakers of this generation. His resume reads like a who's who of hip-hop and rock: he's produced songs for Mobb Deep, Dilated Peoples, Nelly, Linkin Park, Nas, Eminem, and Snoop Dogg. Although he's been in the game for decades, his '90s-inspired sample-based production still attracts younger heads. Case in point: he has placements on the latest releases by Kendrick Lamar, Westside Gunn, and Danny Brown, and dropped a single in 2017 with Migos and Mac Miller.
Before he made waves as a producer, The Alchemist was a rapper named Mudfoot, and one-half of a duo named The Whooliganz. This rowdy Beverly Hills twosome caught the ear of a prominent producer at the time, QDIII, who recorded their demo. Soon after, Cypress Hill frontman B-Real saw the youngsters perform and made them a part of his Soul Assassins collective. DJ Muggs took Mudfoot under his wing after the young man demonstrated an aptitude for beatmaking. After changing his name to The Alchemist, the producer quickly developed his own sound, a smooth and soulful blend that resonated with hardcore MCs on the East and West coasts.
With four limited-edition releases dropping exclusively on Bandcamp in 2018, he thinks of his Bandcamp page as a homebase for his fans. "People like Knxwledge would come over here, hit the studio, and when you'd go on his [Bandcamp] page, it'd just be a fucking library of music, with all this art, covers, and it was like, 'Wow!' He was doing most of the shit himself—the art and everything. So, that seemed like fun to me."
Vinyl copies of his last four offerings (Paris x LA x Bruxelles Instrumentals, Lunch Meat EP, In Case You Forgot 7" featuring Roc Marciano, Universal Studios 7" featuring Wiz Khalifa) have been available only on Bandcamp. "At this point, I want to focus on the diehard fans, and I feel like that's where they're at. Also, it's kinda dope that it's a community of people that are creative."
He says he has other projects in the works: "I have another EP like Lunch Meat that's coming up soon," he says. "And French Blends 1 + 2, I did a vinyl version 'cause there were a lot of requests for it. So, I put 1 and 2 on one vinyl." Below, we spotlight six must-hear releases on The Alchemist's page.
"In Case You Forgot" w/ Roc Marciano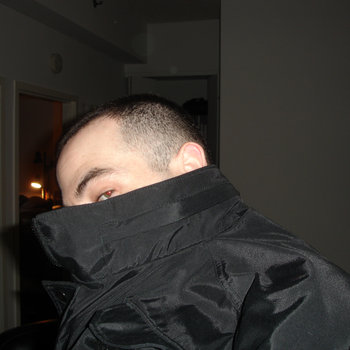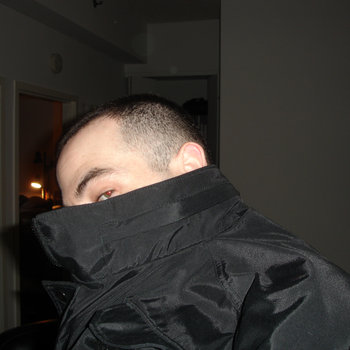 Merch for this release:
7" Vinyl
In 2016, The Alchemist introduced a 45 series called Craft Singles. He sparked it with the Migos and Mac Miller track "Jabroni," and followed it up with 7-inch records featuring Schoolboy Q, MC Eiht and Spice 1, Blu, Roc Marciano, Mach-Hommy, and Curren$y. Then, without warning or explanation, the series was halted at the beginning of 2017. As it turns out, the producer was just finding a better way to release and distribute these highly-desired discs. He relaunched the singles program this summer with Roc Marciano's "In Case You Forgot," a cut made up of two different piano-driven beats. Al lets the first one ride for a minute-and-a-half before switching it up and bringing in Roc to spit rhymes. With only 400 copies made, this single was even more limited than the previous installments.

"Universal Studios" w/ Wiz Khalifa
Merch for this release:
7" Vinyl
The second drop in this new wave of Craft Singles is a combination of symphonic strings, a two-note bassline, and punchy drums. This mix of elements works well for Khalifa's hazy flow; where another lyricist would likely try to match the strings' intensity, the Pittsburgh rapper dulls the sharp instrumentation with his swagger and a sing-songy hook. While Al collaborating with Roc may not surprise anyone, Wiz was a welcome change of pace for the producer.

Lunch Meat EP

Merch for this release:
Vinyl LP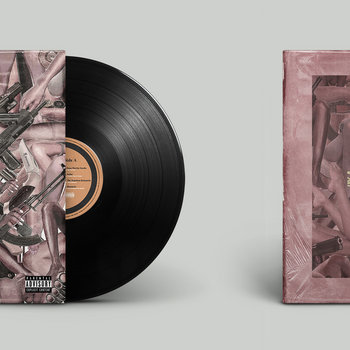 This is the closest The Alchemist has come to releasing a proper studio album all year. The sound here is trademark ALC: fat drums and dusty, crackly loops. Each track is laced by one or two of the best MCs in New York right now, including Roc Marciano, Westside Gunn, Conway the Machine, Action Bronson, Styles P, and Benny the Butcher. If that heavy line-up wasn't enough, there are some hilarious behind-the-scenes snippets from Action Bronson's TV show Fuck, That's Delicious, too. Lunch Meat dropped digitally and on limited-edition vinyl in mid-April, and 100 copies were bundled with a lithograph of the cover art.
Paris x LA x Bruxelles Instrumentals
Merch for this release:
Vinyl LP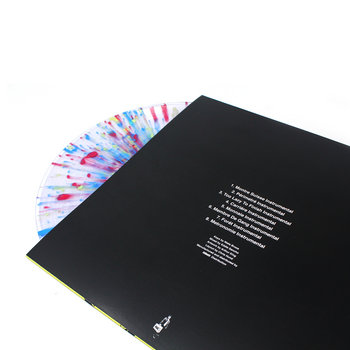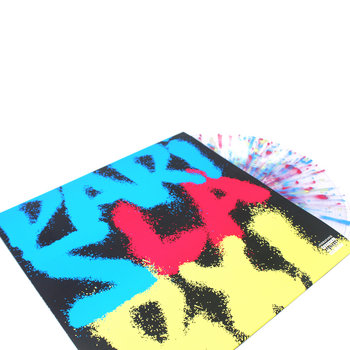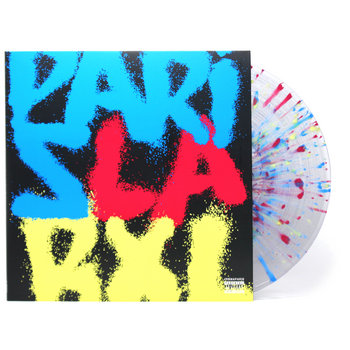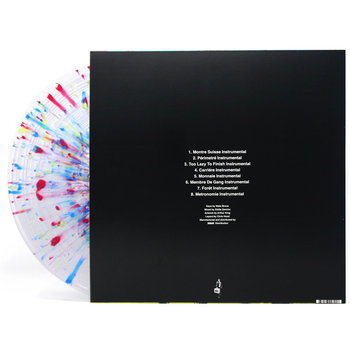 Red Bull Music Academy France flew Alchemist out to Paris in 2017 for a very special project titled Paris x LA x Bruxelles. He was asked to make beats sampling only French records, and was given a budget to go digging in the City of Lights. Then, once he unearthed some gems and chopped them up, Red Bull invited 12 rappers from in and around Paris and Brussels to splash the cuts with hard bars. The mixtape was made available for free streaming by Konbini Radio, and the eight songs were even performed at the Red Bull Music Academy Festival Paris. However, fans demanded an instrumental version; these exceedingly mellow tunes are perfect for everything from road trips to sipping coffee on Sunday morning. Fortunately, Al obliged.
"Homicide" f/ Big Body Bes
Bes is not a rapper; perhaps most popularly known as Action Bronson's compatriot, his diatribes are more akin to brash shit talking. He's a wordsmith regardless, and this Alchemist-produced single dropped right at the start of 2018 and marked the first time Body has held down a full song by himself. While he has had an interlude on Harry Fraud's The Coast album and he shared a track with Polo100 on Alchemist and Jay Worthy's Fantasy Island EP, "Homicide" is his official debut. Over dramatic strings, a clipped vocal sample, and occasional piano glissandos, Big Body Bugatti waxes poetic: "They say, Body, where the fuck you been at? / I've been busy… planning your funeral." His braggadocio is tempered by personal introspection, and is guaranteed to make you laugh.
Yacht Rock

Similar to Paris x LA x Bruxelles, this project is the product of a partnership with a brand. In 2012, the former Whooligan teamed up with 9Five Eyewear on a pair of Alchemist edition sunglasses, as well as this 12-minute continuous mix. Here, he only samples records from the retroactively named subgenre of '70s and '80s AM Gold known as yacht rock. Silky synths and sultry sax are hallmarks of the sound. He then summons a slew of bar-barians to get loose. The lineup consists of many of Al's most regular collaborators, including Action Bronson, Roc Marciano, Oh No, Big Twinz, Chuck Inglish, and Blu. Each rocks over a different beat, and verses are interspersed with snippets from the '80s Robin Leach-hosted TV series Lifestyles of the Rich and Famous.