BEST BEAT TAPES
The Best Beat Tapes on Bandcamp: May 2021
By Max Bell · June 01, 2021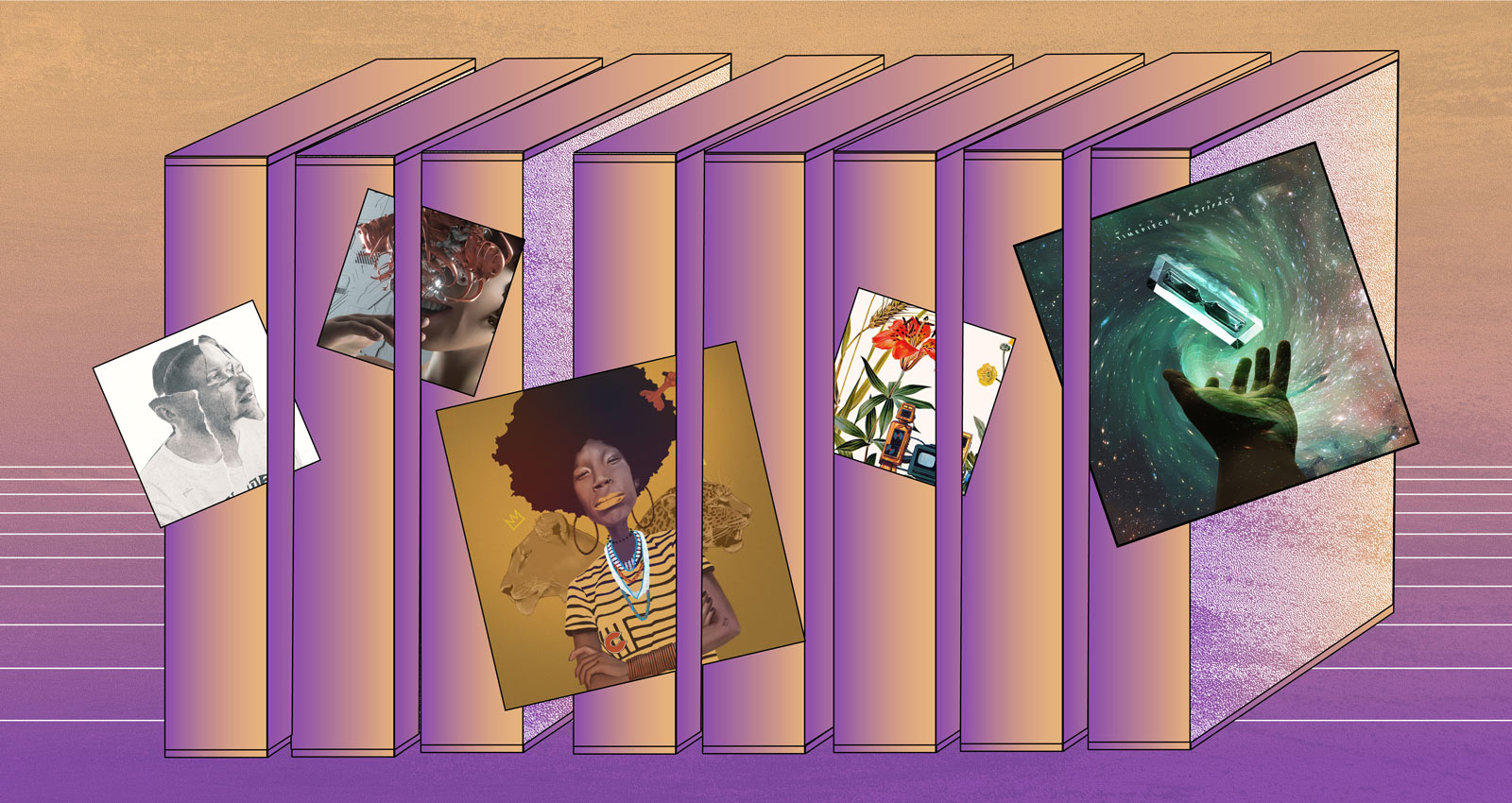 This month's column is delightfully diverse. Below, you'll find genre-agnostic, astrally-inclined productions from one of the L.A. beat scene's foundational figures and leading women; a tape of devastating bass and face-melting synths from a rising Japanese producer; beats inspired by the spiritual jazz of the '60s and '70s; and sci-fi influenced grooves that pull from ambient as much as they do psych-rock. There's also a project of innovative boom-bap that upholds the canon as much as it pushes against it.
Georgia Anne Muldrow
Vweto III
Merch for this release:
2 x Vinyl LP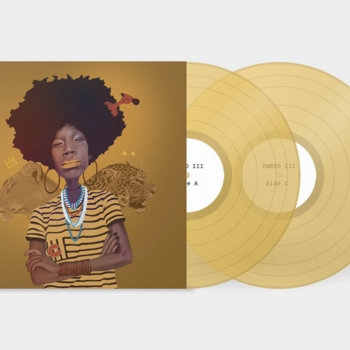 Before she was featured in the New York Times, worked with Erykah Badu, and played a role in popularizing "stay woke," Georgia Anne Muldrow was first lady of the L.A. beat scene. At Kutmah's foundational beat event, Sketchbook, she played early productions and nodded her head alongside Ras G, Dibiase, Daedelus, and more. "What I also love about hip-hop and the beat scene is that it's the most accessible way to break out of conventional tuning systems," she told Laurent Fintoni for his book Bedroom Beats & B-Sides. "You go and just tune from your gut."
The instrumentals on Muldrow's Vweto albums have always seemed born of an instinctual, spiritual place. On past volumes, she has channeled generations of Black music into thumping cosmic funk ("The No-No Chords," "Strike"), funk primed for roller rinks ("Bronx Skates"), organ-accented trip-hop ("Emo Blues"), slinking yet banging electro ("Mary Lou's Motherboard"), eulogies for Nate Dogg ("Nate Dogg's Eulogy"), and more. Another upending of conventional tuning systems, Vweto III continues her genre-embracing exploration of genre-agnostic beat music. On "Passin Ouuut!," Muldrow creates a deep groove of astral-leaning funk, the organic-feeling drums bolstered by a fuzzy bass. Both "Throwback Baps" and "Boom Bap Is My Homegirl" nod to boom-bap, one the foundational pillars of beat music, while moving ever onward. The latter is a slamming suite of mystical electro-soul, while "Throwback Baps" plays like a funeral Adult Swim bumper. "Slow Drag" finds Muldrow pairing gospel organ and mournful keys with crying blues guitar and languid, yet knocking drums. It's progressive synthesis like this, the kind she's crafted for over a decade, that's made her and her beat scene compatriots some of the most influential musicians of the modern era. Everyone—major journalistic outlets included—will continue to play catch-up.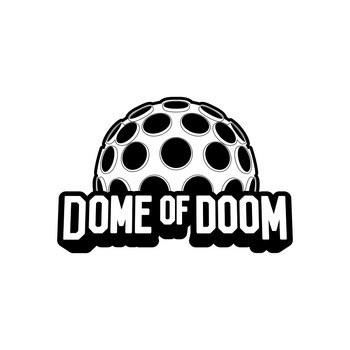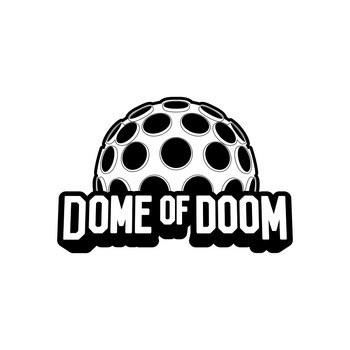 Maru doesn't work in subtlety. The Japanese, Tokyo-based producer's music bludgeons your eardrums, rattles bones, and cracks dental fillings. It's an affront to the sound person at every venue and speaker manufacturers worldwide. On Blindfold, his debut EP for Dome of Doom, Maru arms himself with modular synths and calibrates his hybrid of bass and beat music for tectonic impact. The title track opens with a funky, whistling synth line that nods to G-funk, but it descends into a barrage of woozy low-end, rapidly shuffling percussion, and drums that hit with the speed of semi-automatic artillery. Listen to "Brute," and you'd be forgiven for thinking Maru sampled broken fax machines and distorted the grating screech of dial-up internet modems. He pairs the screaming, warped electronic glitches and blasts with drums that sound more like bomb detonations. "Unchain" is the sound of warring intergalactic ships circling one another, firing lasers to explode asteroids and the opposition. There are brief moments of reprieve on every sensory-consuming track, spaces for you to exhale before being pummeled again. But the drops land so hard, are so deftly arranged in concert with the wild patchwork of synths, that you welcome them.
Merch for this release:
Vinyl LP
Norwegian producer Ol' Burger Beats listens to jazz—and lots of it. His sample-heavy catalog attests to deep crates filled with the discographies of genre greats and forgotten, dust-coated gems. Monologue. is the instrumental companion to his album Dialogue with Norway-based, Zimbabwe-born rapper Vuyo. Pulling from and influenced by '60s and '70s spiritual jazz, Burger's beats cut closer to Premiere and Madlib's many jazz excursions than anything on, say, Jazzmatazz. But they remain non-derivative, the emphasis often on the high-end rather than the opposite. Though jazz is the dominant sonic touchstone, Monologue. pulls from all over. Opener "Old Times Two" sounds direct from the opening credits of a Blaxploitation flick, the brief grinding guitar blended with soulful and plaintive brass. "We Made It" is a reverent and excellent Dilla homage. Burger deftly chops vocals from a soul icon, and the jagged, unquantized swing of the drums is exactly right (or wrong, depending on how you look at it). Burger shines most, though, with beats like "Athens." He uses knocking boom-bap as the backbone for gleaming Rhodes keys, ringing percussion, and muted guitars, transposing the floating, mystic vibe of some spiritual jazz into unique beat music.
Pioneer 11 named their group after a NASA robotic space probe. Fittingly, the L.A. duo (Alex Hastings and Bryan Gomez) have spent their career reaching for the cosmos, ingesting psychedelic substances to transcend terra firma while sending musical transmissions skyward. On projects like 2019's Gravitorium, they triangulate the sonic coordinates between Darkside's electronic-infused psych-blues, Atoms for Peace-era Thom Yorke, and the best of L.A. beat music.
With Beats Vol. 1, Pioneer 11 imagine a beat-centric score for Battle of the Worlds, an obscure 1961 sci-film starring Claude Rains that's now in the public domain. They back alternately lysergic and ambient melodies with dynamic drums, trading the film's muted color palette for Day-Glo fluorescents while threading each suite with audio clips about launching rockets and extraterrestrial radio signals. Shades of Aphex Twin circa Selected Ambient Works 85–92 permeate the electronic-leaning "The Outsider" and "Magnetic Storm," with the synths of the former sounding like they pulled them from The X-Files soundtrack. "Oscillators," however, is pure cosmic trap. Skittering percussion and cavernous 808's work in concert with ominous atmospherics. "Decoder" pairs dub-esque drums and syncopation with wailing, crystalline synths, while "Falling Star" situates grinding guitars front and center. The spirit of Beats Vol. 1 isn't radically different from previous Pioneer 11 albums, but they've found a different sound to broadcast to whoever or whatever is up there listening.
Merch for this release:
Vinyl LP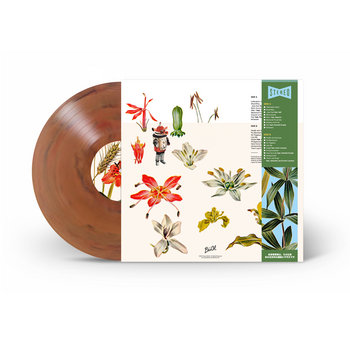 Innovating within a well-established art form is daunting. How to subsume your influences without imitating? How to uphold and break from tradition? Spectacular Diagnostics stares down decades of boom-bap with every release, and Natural Mechanics is yet another response featuring his singular, continually evolving takes on the form. "Medicinal Properties" sonically adheres to what Diagnostics' calls "moon-bap," the concussive drums strolling through hazy, ethereal atmospherics. It sounds like what you might hear in a lunar cafe. Elsewhere, Diagnostics roots his beats on our planet. On "Dreams of the Ox," he deploys what sounds like the laughter of a small group, dropping it at random over jazzy, relaxed boom-bap. The combination recreates the feeling of walking through your preferred metropolis with your headphones in, the sounds that enter your sonic bubble leaving just as quickly; it is the feeling of being both apart from and connected to the world. "Molasses" falls somewhere in the middle, both of our world and not. It is a slow creep built around an eerie vibraphone loop, every note lands like a footstep, as though the beat is following you. Throughout, Diagnostics also does a brilliant job of selecting rappers for his beats. "_less than," for instance, features rising Philly artist lojii over a cascading piano run and slow, organic-feeling drums. There isn't a derivative note on Natural Mechanics —only reverence and unique subtleties that take years to develop into something, well, natural.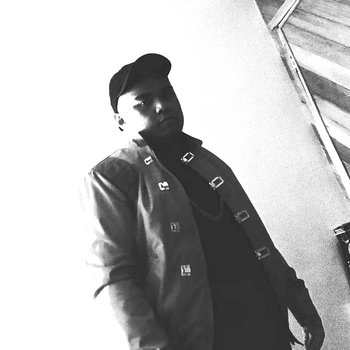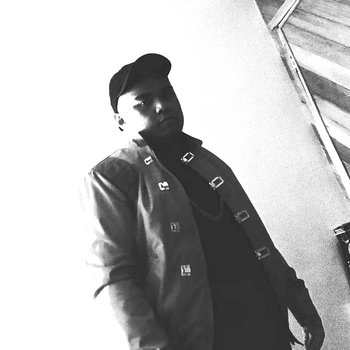 Art can be a recursive process of refinement. Some fiction writers and film directors wrestle with the same subject matter and themes their entire careers, approaching them from new angles and (hopefully) arriving at a deeper, more nuanced perspective. The same applies to many producers' respective sounds. L.A. producer, DJ, and Beat Cinema resident Wave Groove has spent the last six years reworking his regal, cosmopolitan beats. He adds greater polish and different layers to his space-warping low-end, shimmering keys, crisp snares, and booming drums with each project.
TIMEPIECE // ARTIFACT is his latest and best composite of hip-hop, R&B, and electronic music. On "Cadence Azure," Wave Groove blends swinging trap percussion, hopeful keys, and soulful, organ-like synths to create a suite that would bring a lounge audience or church congregation to its feet. He drifts into modern funk territory with "Stars Align in Time" and "Dream Devourer," preserving his sound while creating varied synth melodies and dropping drums that hit with a hydraulic thump. TIMEPIECE // ARTIFACT also captures previously untapped emotions. For evidence, see the melancholic "Reversal of Fortune" and the softer, more reflective keys of "Safe Separation." Wave Groove's next project will likely sound similar to this one, but that's because perfection is impossible. He knows, but we're fortunate to hear his increasingly accomplished attempts.