ALBUM OF THE DAY
Madlib, "Sound Ancestors"
By Marcus J. Moore · February 01, 2021
​
​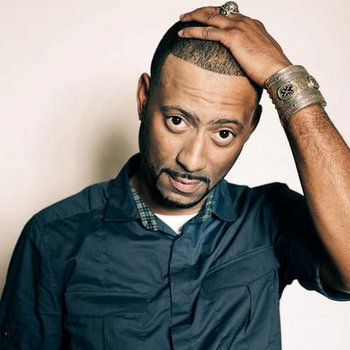 .
00:10 / 00:58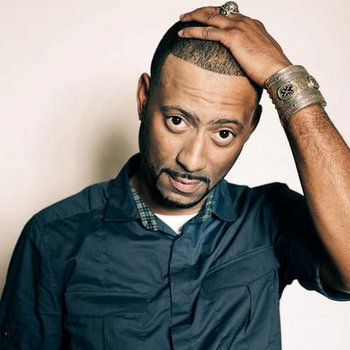 Merch for this release:
Compact Disc (CD), Vinyl LP
On paper, the pairing of Madlib and Four Tet seems unusual: the former makes sample-forward beats rooted in jazz, funk, and hip-hop; the latter skews electronic, with touches of techno, ambient, and esoteric dance in the mix. That's where the differences end; neither is boxed in by genre or beholden to what's expected of them. While Sound Ancestors is technically a Madlib album, it's really a collaborative project, much like his recent work with rapper Freddie Gibbs, his brother Oh No, and drummer Karriem Riggins.
This album was culled from hundreds of unfinished and unreleased beats, and live instrumentation that Madlib had recorded with other musicians over the years. Four Tet took the material and sketched Sound Ancestors as a culmination of Madlib's work to this point, keeping some of the disorder that's come to typify his instrumentals, but with a bit more refinement for newer listeners. With its stampeding percussion and looping bass, "The Call" embodies the grungy essence of Madlib's Rock Konducta series. "Hang Out (Phone Off)" reminds me of a Georgia Anne Muldrow track, its loud electro-funk bounce warrants a verse about Black empowerment or the horrors of Monsanto. On the album's back half—one "Latin Negro" and "Duumbiyay," in particular—Four Tet brings out Madlib's international side; the tracks resemble something heard on the second and third installments of his famed Medicine Show series.   
The result is a vast 41-minute set that floats by in a haze of repurposed psych-rock, obscure soul, and drum-heavy breakbeats. In its totality, it presents the many sides of Madlib: the crate-digging jazz head, and the zealous yeoman with a love for Brazilian and African sounds. With the help of Four Tet, the record maintains the looseness of Madlib's previous work, but it plays like a sleek and cohesive statement. As with any Madlib album, it's easy to wonder how much more of this is in the vault—though if history repeats, Sound Ancestors is just the latest step toward a broader vision. It's music you don't know you need until you hear it.