BEST AMBIENT
The Best Ambient on Bandcamp: September 2022
By Ted Davis · October 07, 2022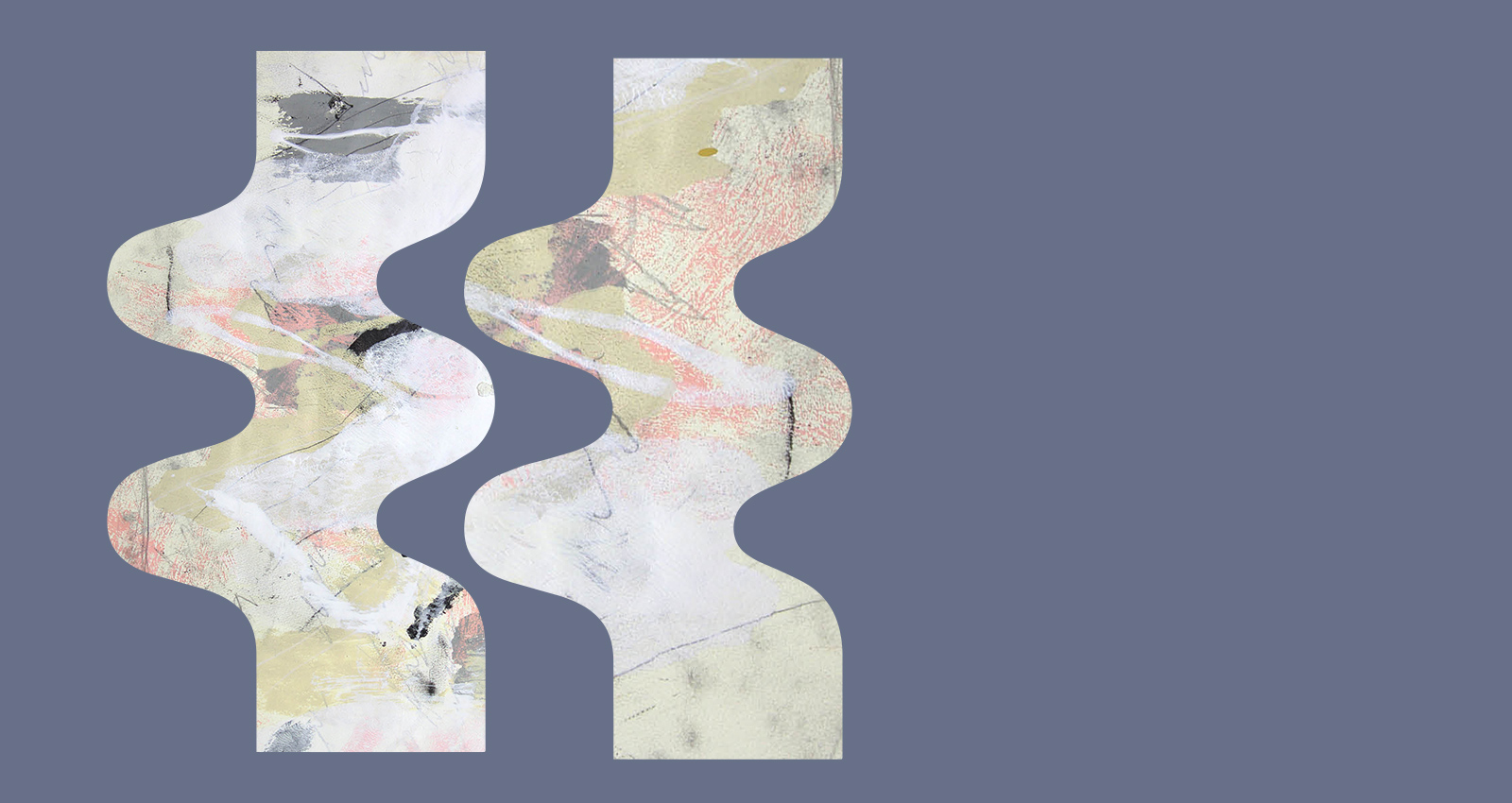 Diving deep into Bandcamp's ambient section each month is always a daunting, yet rewarding experience. Full of twists and turns, you can stumble upon a 12-minute modular synth epic one moment and a visceral drone metal dirge the next. September's column mimics the peaks and valleys of that varied stylistic terrain. From Ben Seretan's earthy ode to rain, to Moth Cock's three-hour post-jam epic, these releases just can't be pinned down.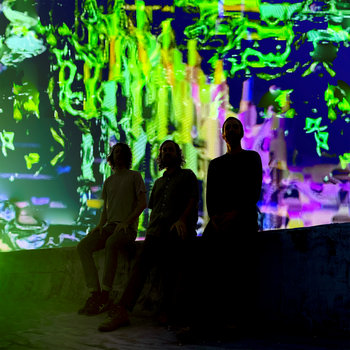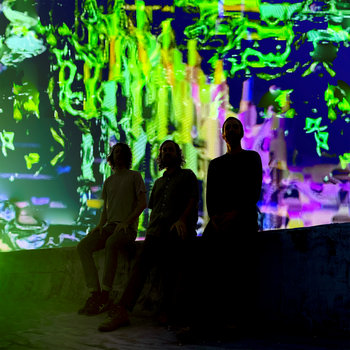 Merch for this release:
2 x Vinyl LP, Cassette, Vinyl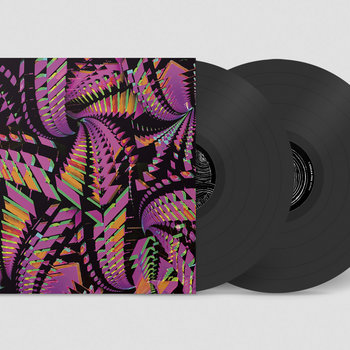 You might feel skeptical when you read the band name Bitchin Bajas. The Chicago trio's name makes them sound a bit like a cover band who should play a beachy bar's Jimmy Buffett theme night. But in actuality, the act crafts heady music that sounds like Steve Reich trying to compose pieces for the original Woodstock demographic. Released just a few months after the Sun Ra covers album Switched On Ra, Bitchin Bajas' latest, Bajascillators, finds them leaning into a lush, motorik sound. Across four sprawling tracks (the shortest of which clocks in at nine minutes and 42 seconds), the band merges beautiful analog synths, reeds, woodwinds, and driving percussion. It's a burbling and nuanced record, which feels palpably indebted to frontperson Cooper Crain's jazz roots as well as his work with the psychedelic drone band Cave.
Merch for this release:
Cassette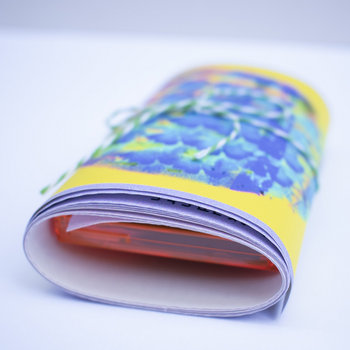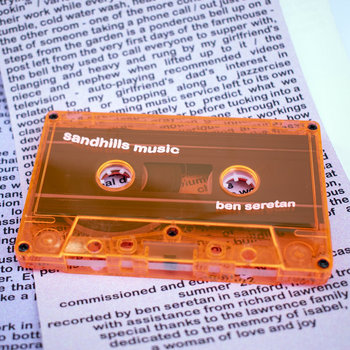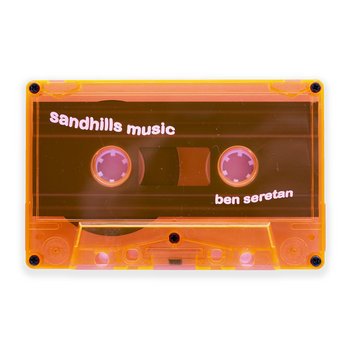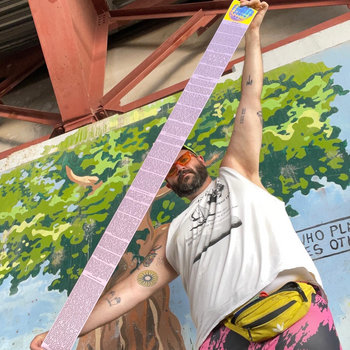 Upstate New York musician Ben Seretan got his start writing vulnerable indie rock songs in the mid-2010s, but in recent years he's transitioned into freewheeling soundscaping. His new record sandhills music picks up where 2021's earthy Cicada Waves left off. Building on the gorgeous, humid tones he explored on that one, Seretan's latest was originally published in five parts via his very cool newsletter My Big Break. Now it's been uploaded to Bandcamp in two 28-minute installations. Pairing pearly synthesis with field recordings of chimes, human voices, and natural sounds that he captured while sitting on a porch in rural North Carolina, it's inspired by a feeling of blissed-out chaos that Seretan harnessed while watching a Southern storm roll in. Sandhills music is pretty sonically gripping on its own, but the cassette (unfortunately sold out as of this writing) adds extra dimension; it's wrapped in a five-foot scroll with the accompanying writing from My Big Break inscribed on it.
Iggy Romeu might live in Kansas City, but his music is more evocative of the tropical clime of his Puerto Rican roots than it is of his home in the American Midwest. Put out by West Mineral Ltd., his latest record under the moniker Mister Water Wet, Significant Soil, is balmy and fluttering. Across seven tracks, the producer melds uneasy found sound samples with warm pads and gauzy melodies. The outcome evokes the hypothetical soundtrack to a meandering video game about a haunted dollhouse. West Mineral Ltd.'s recent releases from Pontiac Streator and Yunzero have been surprisingly clubby—reminders that, in spite of his penchant for drone work, Romeu mentee and label founder Brian Leeds is still club royalty. Significant Soil offers a return to the experimental side of the imprint—a wonky, but engaging exercise in melodic atmospherics.
Merch for this release:
Vinyl LP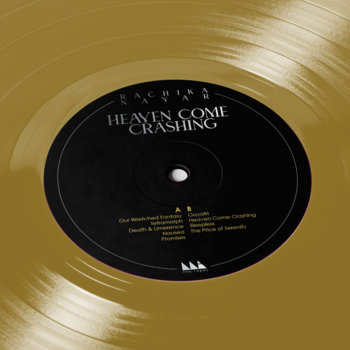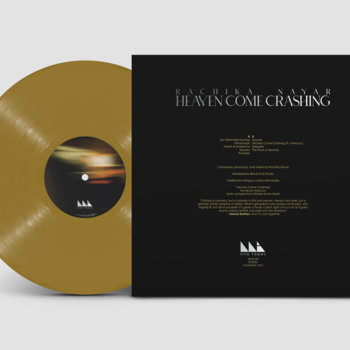 Injecting pristine guitar work with dancefloor-friendly energy, Brooklyn-based guitarist Rachika Nayar's new album Heaven Come Crashing exists in an intriguing liminal area between the energies of the nightclub and the DIY space. Across just a slim handful of records, she's settled into a sound with a predilection for unpredictability—sometimes her music embraces the tropes of Midwest emo, other times it's straight up jungle. This dynamic composition style is especially strong on her latest, which is marked by swirling highs and foggy lows. The most memorable moments come when Nayar enlists fellow New York City musician Maria BC for vocals. BC's work is generally subdued and Grouper-y, so it's cool to hear their tendencies kicked into rave-ready hyperdrive. The tracks here present an impressive step forward for each artist, highlighting the talents of some of the hottest up-and-comers in the East Coast underground right now.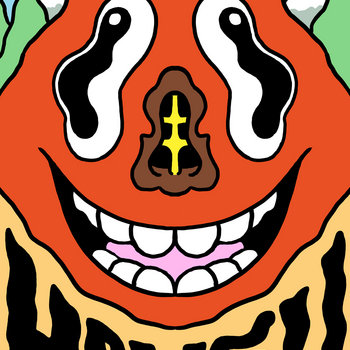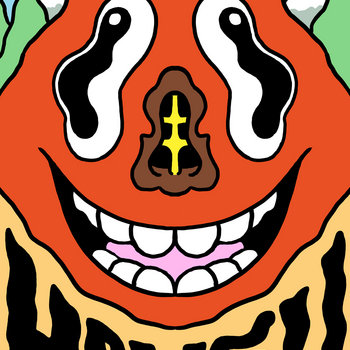 Merch for this release:
Cassette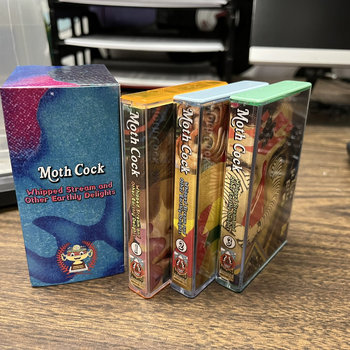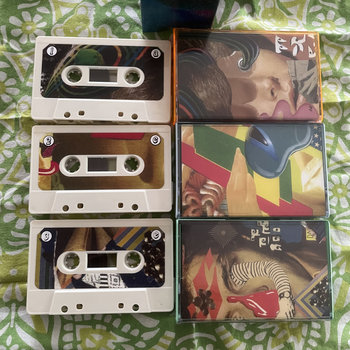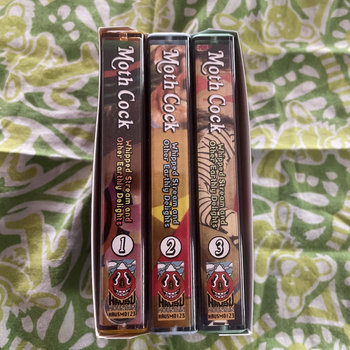 Clocking in at well over three hours in length, on paper, Moth Cock's Whipped Stream and Other Earthly Delights might seem like the most challenging record in this column. And in terms of being digestible in a single listen, it certainly is. But there's also a tie-dyed jamminess to the Hausu Mountain staple's new album that keeps it from being too self-aggrandizing or ostentatious to be enjoyable. A collection of material from the self-proclaimed "freak jazz/carnival core" duo's Twitch broadcasts, it finds them serving up noisy jams that exist at the fringes of ambient's gentler tendencies. Because it's inherently overwhelming, Whipped Stream and Other Earthly Delights isn't for everyone. But if you're looking for an album from a perversely named band that sounds like Black Dice collaborating with The Grateful Dead, this one's for you.
Jake Muir and Evan Caminiti
Talisman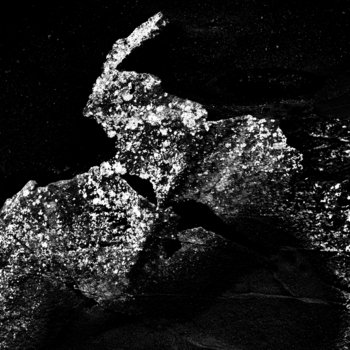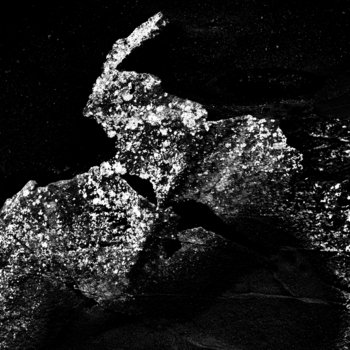 Merch for this release:
Vinyl LP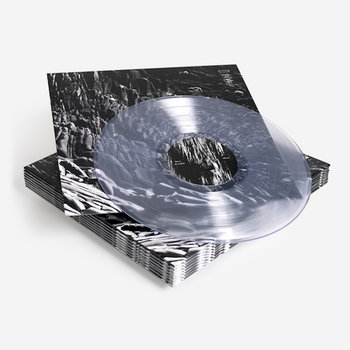 It's no secret that ambient music has become somewhat synonymous with the current branding of the wellness industry, and for good reason. After all, the more accessible side of the genre complements the polished aesthetics of houseplants and modern typefaces very well. But—as regular readers of this column surely already know—the scene is a home for all sorts of timbres and tonalities. On Jake Muir and Evan Caminiti's new collaboration Talisman, the duo aimed to distance themselves from their more commercial-sounding peers. To do so, Muir used his talents as a sound artist to warp Caminiti's intricate guitar playing into stormy clouds of noise. Drawing from influences ranging from France's GRM school to airy pedal steel music, the record sounds as academic and intentional as it does varied and expansive. The seven tracks here were designed to be listened to in a single sitting, as outlined explicitly in the somewhat curmudgeonly liner notes. The end result is a hazy blur that's perfectly suited for the descending autumn gloom.
Location Services & Derek Hunter Wilson
Wake
Merch for this release:
Vinyl LP
When modern harp comes to mind, the first thing you might think of is probably Mary Lattimore's whimsical surrealism. Over the course of the last decade, she's carved out an awesome niche, paving the way for a new generation of likeminded artists including Nala Sinephro and Nailah Hunter. But it's always exciting to encounter a project that reimagines the role the ancient and alluring instrument can play in the context of avant-garde music. Location Services and Derek Hunter Wilson's Wake is just that. Recorded over lockdown in Portland, Oregon, the record mirrors the overcast chilliness of the surroundings and situations that shaped it. Underlining harpist Joshua Ward's playing with shimmering pools of aural texture, it's a sleek sound bath generated from instruments including viola, cello, and electric piano, to name just a few. Searching for placidity in a bleak place, Wake poetically encapsulates the energy of those strange months of early pandemic isolation.
Emo and ambient tend to exist at opposite ends of the musical spectrum. But if you're looking for the perfect band to bridge the divide between the two seemingly disparate genres, Philadelphia punk legends Snowing seem like a good choice. I can hear the birds they sing—the new solo album from the aforementioned act's bassist and vocalist John Galm—uses digital-sounding instruments to craft six frosty tracks. It's fitting that the EP is tagged as both "hell" and "sleep music" on Bandcamp, since there are some pretty bleak moments here. It's not often that I'm reminded of the musical similarities between Explosions in the Sky and William Basinski, but i can hear the birds they sing does somehow manage to recall both of those artists. As a whole, it's a gorgeous, gritty, and sometimes captivatingly desolate affair. If you live somewhere with changing seasons, make sure to revisit this one at dusk in the dead of winter.
Merch for this release:
Cassette
London's Joy Helder might be a relative newcomer to the electronic scene, but they're already putting out tracks at a steady clip, amassing a solid body of music that feels like the work of a much more seasoned producer. Where early output, like the single "Spring" and the EP Spa, was pretty grayscale and refined, Helder's new release Blurt is much more boisterous and lively. Exploring the intersection of glitch and ambient, it uses drum machines and buzzy synths to call to mind the search for peace in a world of chaos. At first, it was hard to tell if Helder was just an unassuming person putting out shockingly good gossamer soundscapes or an intentionally shadowy Burial-type figure. Pieced together over the course of six months using a smattering of instruments, as well as Ableton and a Tascam four-track tape recorder, Blurt's meticulousness suggests that the artist in question might be the latter. It's hard to tell what Helder might serve up next, but something tells me we won't have to wait very long to find out.