BANDCAMP NAVIGATOR
Bandcamp Navigator, March 2022
By Robert Newsome · April 05, 2022
It's interesting (to me, anyway) to think about the things we take a chance on that end up sticking around, both physically and mentally. I'd never heard of Helen Love in 1993 (yes, reader, I am old) when I found a copy of the Formula One Racing Girls 7-inch in my local record store, but that handmade, cut-and-paste cover surrounding the bubblegum pink vinyl was enough to get me to take a chance. Almost three decades later, I'm still glad I did. I was immediately hooked and have continued to follow Love's career ever since. We're starting this voyage with her latest. It's a bit of a departure for her, but for those who've been paying attention for a while, it still sounds familiar.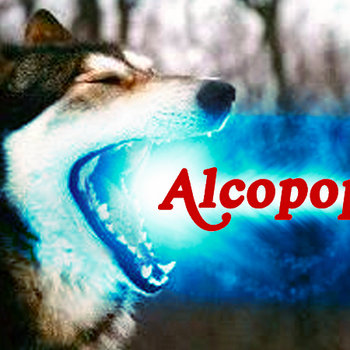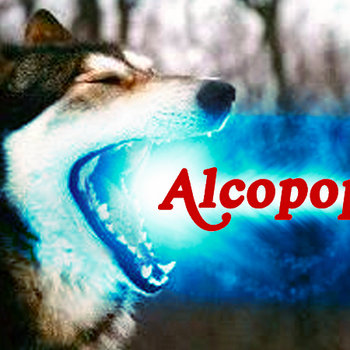 Since the '90s, Helen Love has been creating candy-colored, synth-laden punk gems, transmitting them from Wales worldwide like Day-Glo lightning bolts. The latest entry in the discography, though, is a little different. The synths are still there, and there's still the occasional towering, triumphant chorus (see, for example, "Billy Liar"), but This Is My World brings something different. The material here often breaks from the usual subjects (video games, Joey Ramone, the uplifting power of punk rock and dance music) to focus inward, showing an introspective and (relatively) subdued side to Love. The acoustic-guitar-driven "Go-Kart" is a wistful exploration of nostalgia centered around a treasured childhood toy. The most stunning example of the tonal shift of this album, though, is "Clearing Out Mum's House," a gut-punch of a song that explores grief in a raw, upfront manner, not shying away from the depths of sadness caused by loss while acknowledging the potential for acceptance and better days to come. It's one of the most powerful and emotionally resonant songs Helen Love has ever recorded, and it, like this album as a whole, is absolutely spectacular.
We're moving now to an abbreviated tag. It's not "Alternative." It's "#alt." I'm not sure how different the result of exploring the shortened tag rather than the full-length one will be, but sometimes you have to take a path just because you've never taken it before.
The latest album from South African singer/songwriter Katy Hallauer kicks off with a bold statement; the bombastic and driving "unselfaware," with snarling guitars and propulsive rhythms, reminds of the classic '90s work of The Breeders. After that track ends, though, the album takes a turn toward minimalism and introspection. The majority of songs here place Hallauer's voice front and center, often accompanying itself in deeply layered and mesmerizing harmonies. On the standout track, "Let Go," Hallauer shows a deft ability to let silences speak, starting the track a cappella and slowly adding resonant chimes, sparse percussion, and additional layers of her voice. This all builds to a peak where all of these elements join a simple piano line before all disappearing, leaving the voice to finish the song alone, echoing the song's lyrical theme of parting and "fading away." This album is either an outstanding introduction for newcomers to Hallauer's work or a high point in her discography for her existing fans.
Hallauer resides in #Cape Town, one of South Africa's three capital cities. That city has a rich musical history, encompassing local indigenous influences as well as more broadly popular styles like jazz, blues, gospel, rock, and, as we hear in the work of our next featured artist, electronic dance music.
Angel-Ho
Silent Plateau
My initial reaction to Angel-Ho's music was confusion. It's the auditory equivalent of those "Magic Eye" posters, where at first, what you see looks like a disjointed blur, but the more you focus, the clearer the actual image becomes. The difference here is that those Magic Eye posters have never worked for me, and this absolutely does. The swirling synth washes, the beats that sound like they've been filtered through running water, the booming bass accompanied by what sounds like science fiction movie laser beams…somehow, it all falls into place, revealing sharp, aggressive, satisfying pop music. Her vocals, often warped, sampled, chopped apart, and pieced back together, anchor the disparate sounds found on this EP. In combination with these tracks's rumbling beats, her vocals cement things together into a collage of styles that feels simultaneously familiar and alien. Angel-Ho's style is unique and refreshing, taking the standard pop/dance music formula, twisting it into new shapes, and rocketing it into the future.
Originating in Jamaica and named for Shabba Ranks's original 1990 track "Dem Bow," the #dembow riddim has spread across the world and can be heard in one form or another in (as we just heard) South African dance music as well as (as we're about to hear) Chilean electronica.
Merch for this release:
Cassette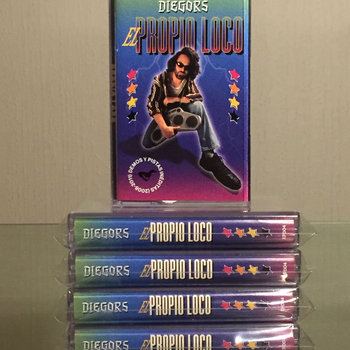 Santiago, Chile producer Diegors makes off-kilter minimalist electronic music. On his latest release, he presents some demo and previously unreleased recordings from over 10 years ago. Despite the time of their creation, these tracks still sound fresh, at times even urgent. Opener "Canto y Vacile" starts with a hypnotic beat that's allowed to just hang out by itself for a while before synths, vocals with heavy effects, and more complex drum patterns show up to the party. "Party," of course, is the operative word here because every one of these tracks moves. Finding inspiration in a variety of dance music styles from around the world, Diegors deftly combines these materials into an attention-grabbing, high-energy DIY patchwork that kicks off strong and doesn't stop. By the time the robot voices and sharp, staticky snare drums of closing track "O Sea Hello" fade from your ears, you might want more. Luckily Diegors has a stacked back catalog of releases to explore, including the "finished" versions of some of the demo tracks presented here.
Taking its name from a word describing a short curved knife, #champeta originated in the '80s and bears a heavy influence from central African musical styles. Although residing a couple thousand miles away in Nigeria, our next artist uses champeta as an element of his sound, which molds together a diverse range of African popular music styles.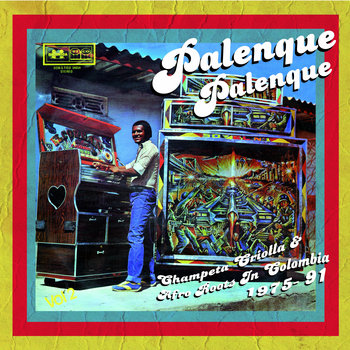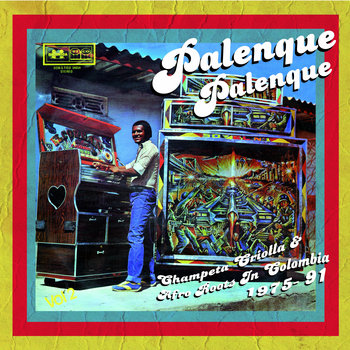 Oliver Nayoka is one of the biggest names in Nigerian highlife music. Listening to this record, it's easy to hear why. The flowing, cascading highlife guitar sound is placed front and center the way it should be, and here, in the hands of Nayoka and accompanying guitarists Unadike Dozie David and Ibekwe Chimezie Chukwudimma, the instrument takes on a personality, almost becoming a living being with musical stories to tell. This is the first installment in a planned series that will showcase, as the notes tell us, "the best of African and Nigerian music," and they've certainly kicked the project off on a high note. These three lengthy tracks (the shortest clocking in just under 15 minutes) are bright, sunny, and happy, weaving synthesized horn melodies and insistent percussion around the agile highlife guitar style to create not just well-crafted music but a feeling of tranquility, calm, and, most importantly, joy.
We've seen the #world music tag before, and I've mentioned before that all music is "world" music, at least until music is discovered on another planet. But anyone with even a passing familiarity of musical genre designation at least knows what "world music" means. We won't discuss the history of colonialism that caused things to work out that way right now, but instead will jump right into our next featured album that uses that tag.
Merch for this release:
Vinyl LP, T-Shirt/Shirt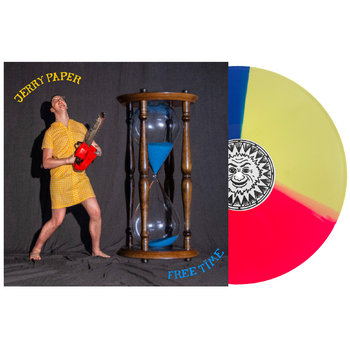 Jerry Paper, the alter-ego of California musician Lucas Nathan, has a somewhat complicated backstory. The sprawling narrative branches out into seemingly diverse areas like computer science, semiotics, religious cults, and the works of avant-garde composer Henry Cowell. It's the kind of thing you could waste an afternoon (or more) diving into (and I did), but you don't need to know any of that to appreciate Jerry Paper's latest album. Starting with the power-pop-influenced "Kno Me" and shifting to the laid-back funk of "Just Say Play" (featuring a smooth flute solo), it's obvious from the start that Paper's musical influences are as varied (and sometimes obscure) as their philosophical ones. You can hear bits of Devo, Haroumi Hosono, the made-for-television Moog compositions of Edd Kalehoff, The Cure (specifically, The Top era), early '80s R&B, and about a billion more things. It reads as something disjointed and random, I know, but just like the thread connecting Jerry Paper's non-musical influences, the link between these musical touchstones is apparent once you pay attention. All you've got to do is listen.
Lucas Nathan and, by extension, Jerry Paper is (are?) based in #Los Angeles, and, well, by this point you know that this tag, like the city itself, is huge…sprawling, even. Choosing just one artist to feature isn't the easiest task, but that's what I've got to do. It's okay. We'll inevitably be back here again soon.
Much of the rock music of the 1960s was infused with a familiar buzzing snarl. Although blues and Western swing artists had played around with what we now know as the distortion pedal, it really took off when artists like Link Wray, The Ventures, and Dave Davies of The Kinks began making liberal use of it. From the rockers of the '60s Sunset Strip to the Japanese Group Sound scene, guitars suddenly got really fuzzy. Not even Turkish folk music was immune. That's where Ümit Tokcan comes in. Broadcaster, recording artist, and occasional movie star, Tokcan's early work (which is the source of the songs on this compilation) weaves the fuzzy guitar sound of the '60s with elements of more traditional Turkish folk and Middle Eastern music. If you took Davie Allan and The Arrows and shook 'em up in a jar with Turkish folk legend Neşet Ertaş, you might come close to the blown-out flute-driven joy of this collection's title track. Even when the guitar's cleaned up, as on the soulful "Bugün Ayın Işıgı," it's clear that folk traditions are mixed here with clear pop sensibilities. Ahu Gözlüm is a fantastic introduction to a fascinating musician.
Of course we're going to floor the #fuzz tag. As much as I like the big tags and the geographical ones, these smaller style-based tags are fun to follow. Luckily, they also lead to good, loud, noisy artists like our next one.
I hope you like noise. I'm not talking about "harsh noise" or "power electronics" or whatever. I'm talking about hard charging bass-heavy rock liberally coated in feedback, distortion, and any other forms of sonic grit or grime the people playing it can conjure up. So often, people playing noisy, psych-influenced heavy rock get weighed down by their noise and the songs get real slow. Me? I like it fast, and that's why I like this. Sure, The P.A.'s know when to slow things down to make a point, as they do on the crushing, repetitive monster of a riff that the title track is built on but one listen to the hyperactive "Changeling" or the energetic "Dopplegoblin" is all it takes to understand that you're listening to a band that likes to get real loud but also understands dynamics, even if that understanding means making the quiet parts loud and the loud parts really loud.
I don't know what they're doing down in #Florida; maybe it's the water or something, but whatever's going on, I hope it never stops because Florida continues to have one of the most vibrant, productive, and creative hardcore scenes in the world. From Within Records is a vital part of the Florida hardcore scene, having released hard-hitting demos from the likes of Xessive Force, Beskar, and the one we're focusing on here, a new release from Statement of Pride.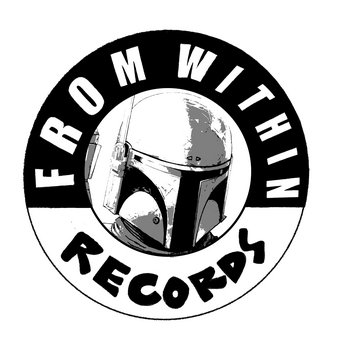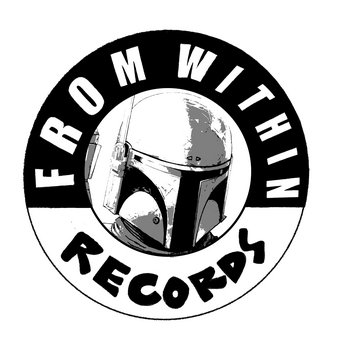 The guitar work on Statement of Pride's first demo is exceptional. The riffs come at you thick and furious. Whether they're coming at you fast, like in the opening of the powerful "Never Sway," or delivering absolutely crushing breakdowns like the one in "Once Again." Lyrically, Statement of Pride explores the standard hardcore territory of loyalty, trust, and betrayal, but interestingly turn the focus inward more often than is standard for the genre. Instead of yelling about what "you" have done, the vocalist shifts the focus to the first person. The demo ends with a cover of a song originally by Vancouver's Strain, tipping the hat to Statement of Pride's influences and leaving us ready for a full-length release.
Florida is where we'll end this trip, having jumped from Helen Love's uncharacteristic melancholy to Statement of Pride's full-throated declarations. I hope you've found something that inspired you to do more digging on your own until we meet again.