ALBUM OF THE DAY
Snowy Band, "Alternate Endings"
By Ben Salmon · August 31, 2021
​
​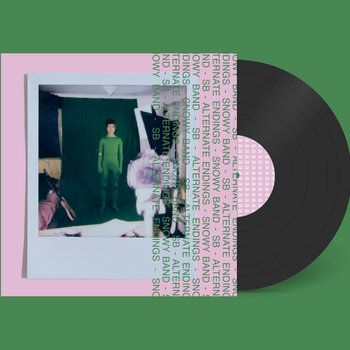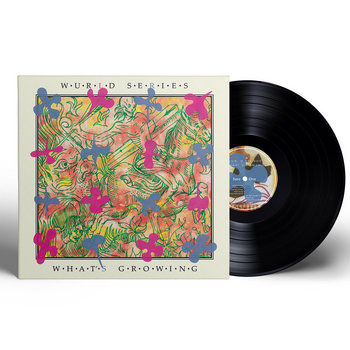 .
00:10 / 00:58
Merch for this release:
2 x Vinyl LP, Vinyl LP
Whether you're talking about psych rock, hardcore, "tough pop" or those lovable Lizard Wizards, Australia's ever-marching army of loud rock acts is well-documented. So how does a wisp of an Aussie band making whisper-quiet music get heard over all the din? For Melbourne-based singer-songwriter Liam "Snowy" Halliwell and his namesake group, Snowy Band, the answer is to focus on crafting tunes that enchant the listener with the subtle charms of intimate arrangements, relatable lyrics, delightful imperfections, and sweetly satisfying melodies. Snowy Band's debut full-length, 2020's Audio Commentary, is lovingly stuffed with all the above, and the end result is an unvarnished meditation on the importance of appreciating the present delivered via murmurs and sighs, occasional harmony vocals, hints of jazz, and, mostly, nylon-stringed indie-folk-pop.
Seventeen months later, Snowy Band's sophomore effort, Alternate Endings, picks up where its predecessor left off—literally. The final track on Audio Commentary ("Don't Want to See You Again") reappears as the opener on Alternate Endings, reworked and re-recorded to emphasize Halliwell's upper vocal register, the delicate undulation of an acoustic guitar, and the repeating of the song's kiss-off of a title. One track later, however, Halliwell has changed positions. "Swore I would kill for you/ Whatever you ask me to," he sings on "Whatever You Want," a beautiful ballad backed by a dusky string section. "I would still do anything/ Just tell me what you want." Snowy Band picks up the pace on "Living With Myself," a bouncy pop-rocker invigorated by Emma Russack's lovely harmonies and a driving pace set by drummer Dylan Young and bassist Nathalie Pavlovic, as well as "Call It a Day," a super-catchy slice of fatalism built on jangle and streaked with prickly guitar leads. Elsewhere, though, Snowy Band keeps things gentle: the scratchy fingerpicking of "Old Man One Day," the jazzy middle section of "The Last Thing," the muted bossa nova vibes of "—," and the way "Already Left" moves so gingerly, it almost crawls to a complete stop halfway through. But Alternate Endings never loses momentum. Instead, it easily endears itself to one's ears, brain, and heart; making you want to reach out and grab these songs before they float away forever.