SCENE REPORT
A Guide to the New Breed of Australian Hardcore
By Owen Morawitz · Illustration by Dani Choi · August 16, 2021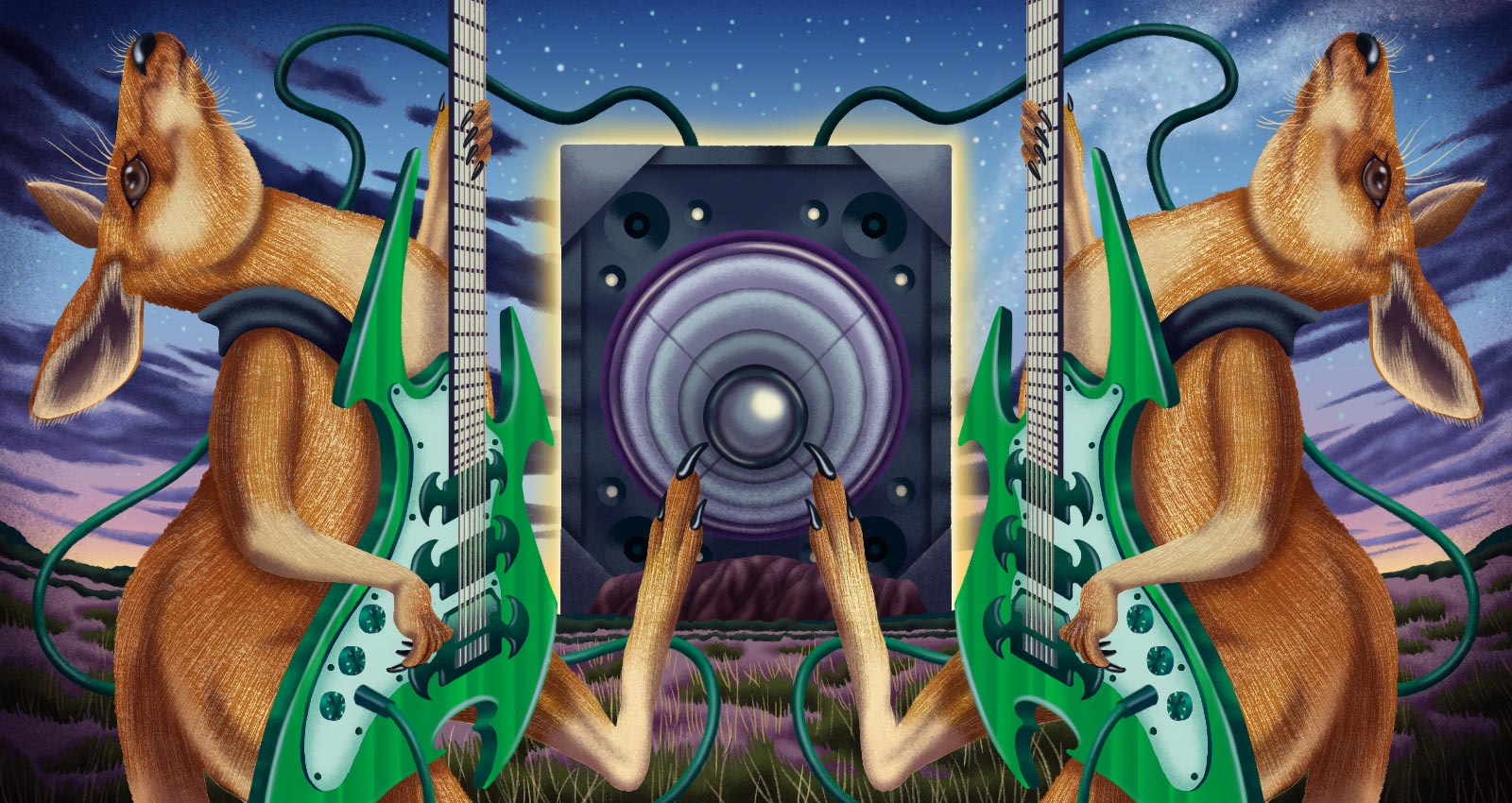 Hardcore, at its essence, thrives on community. It's there in the roar of the foldback speakers and the primal energy of the mosh pit. It's the friends and partners who work tirelessly at the merch table. It's that one person around town booking shows for a skate park or a warehouse or their parents' garage. It's the audible collective gasp when the perfect stage dive momentarily defies gravity. It's the sweaty struggle of the frenzied pile-on and the effortless synchrony of the wall-to-wall two-step. It's the electric shock of the live show, the kinetic thrill of shared catharsis that runs from body to body, forging lifelong bonds and solidarity in real time.
This integral sense of community in music, its ability, as Matt Colquhoun writes in Egress, "to perforate the present moment and generate alternatives…rupturing immediate circumstances to let the Outside in," presents a challenge for a genre like hardcore in this cultural moment. How do you build and maintain a sense of community when everyone is forced to isolate and locked down in their home?
In many ways, Australians are already familiar with isolation. Cast away in the Southern hemisphere, far from the well-worn touring hubs of the U.S. and Europe, the country has been forced by geography to create its own musical movements. With a relatively small population, primarily located in cities and urban centers spread along the Eastern Coast—sometimes separated by several hours and hundreds of kilometers—this has necessitated the creation of diverse regional scenes.
While the biggest acts in Australia's heavy music scene skew largely towards metal, post-hardcore, and alt-grunge revivalism, there's a new breed looking back on the street punk of the '70s, the metallic crossover of the '80s, and the youth crew sensibilities of the '90s as catalysts for authentic, white-knuckled inspiration. Despite the global pandemic putting stage dives and floor shows on hold for much of 2020 and into 2021, several youngblood hardcore acts hit the studio, determined to use their time at home to forge ahead towards a brighter future.
Through a strong sense of communal solidarity fostered by local record labels—Best Wishes, Last Ride, Life Lair Regret, Reason and Rage, Greyscale, NoPatience, and more—these acts are on the vanguard of Australian hardcore in a new decade, doing things their own way.
Read on to find 10 releases from bands that are shaping the current sound of Australian hardcore.
World of Joy
Promo
Hailing from Queensland's great South East region, World of Joy waste little time in getting down to business. Calling to mind the belligerent, barely contained fury of groups like Candy, Trash Talk, and Aussie middle-finger-to-the-world luminaries Extortion, the band's recent two-track Promo, released through Melbourne's Life Lair Regret Records, is a breakneck slice of blistering hardcore punk. Opener "Dead Dreams" charges in headfirst over a near-constant bass thrum with serrated riffage and snare hits that land like mortar rounds, while "Counterfeit Order" locks things down with quicksand grooves and caustic vocal chants.
Gold Coasters Blindside kick things back to the mid-2000s, a time dominated by local acts like Carpathian, 50 Lions, and Pro Team, and when international stalwarts like Comeback Kid and No Warning were a wedded fixture of the collective hardcore consciousness. Released through Best Wishes Records, the quintet's Demo 2021 debut showcases a keen ear for modern youth crew sensibilities and abrasive melodies, most notably in the charged bridge section of "Sunsets" and the Ill Blood-aping lead riff in "Out Of Sight, Out Of Mind."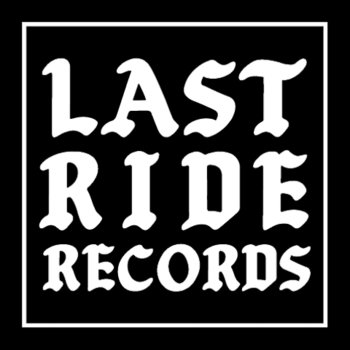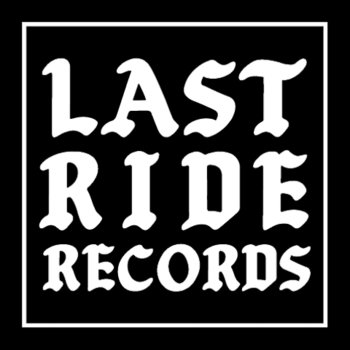 Despite forming in 2014, Yugambeh/Bundjalung outfit Nerve Damage have only recently pulled together their first vinyl release after a string of splits, tapes, and digital releases. Recorded throughout early 2020 with Liam Kriz (Bloom Parade, Shackles, Blind Girls), and released through Newcastle's Last Ride Records, Society Made Me Sick includes two tracks from the band's 2020 Promo Tape alongside three new ragers. There's a strong anti-establishment bent to their raucous cover of "Police" by notorious Aussie punk rockers X, and a bleak edge of bitter frustration on the release's bludgeoning title track, decrying mob mentality in the face of endemic depression and suicide.
Merch for this release:
7" Vinyl
Sydney hypebeasts SPEED are putting Australia on the map when it comes to streetwise, cut-throat hardcore. New York-based label Flatspot Records tapped them for the release of their stellar 2020 Flex two-tracker. Featured as part of the recent This Is Australia: Volume Two compilation, released through Last Ride Records and Bloke Records, the group's newest cut, the minute-long wrecking ball "WE SEE U," sports a ridiculously hard posse cut video complete with air horns and the boys cutting laps in a Toyota Avalon.
After their debut LP Humanity Plague hit the Australian scene with a huge bang in 2018, Dharawal metallic hardcore unit Burn In Hell have been bringing their politically agitated, powerviolence-inflected chaos to the masses. With heavyweight influences like Cult Leader, Xibalba, and Harms Way, the quintet's latest album, the crushing Disavowal of the Creator God, out through Reason and Rage Records, turns every element of their punishing sonic array up to 11. Blistering singles like "CATHEDRAL" and "BLEACH" take aim at contemporary injustices like systemic racism, social inequality, and the continued subjugation and dispossession of Indigenous communities. Never forget—sovereignty was never ceded.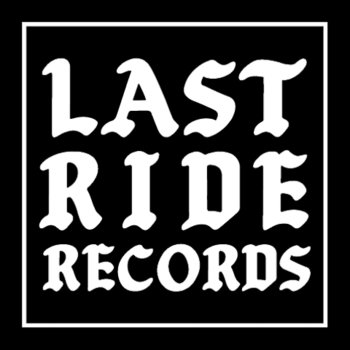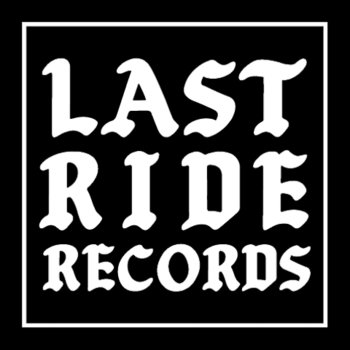 A regular fixture of the Sydney hardcore scene, Primitive Blast continually push the boundaries of their agitated and aggressive sound with each new release. 2017's self-titled EP saw them touring internationally, stomping their way across the U.S. from stage to sweat-drenched stage. During the forced lull of 2020, the band dropped their latest project, the six-track Animalistic EP, as a joint release with Last Ride Records and Boston's Triple B Records. Channeling the pitch of '80s discontent, "Disquiet" is a pointed punk smasher, designed for piss-and-vinegar spite and crowd-sourced anarchy, while "Malaise" constantly threatens to lurch out of control, barely held together by terse riffs and angular rhythms.
Melbourne newcomers Psalm are proudly carrying the torch for resonant, emotionally charged melodic hardcore. The band's 2020 debut four-track, released through Last Ride Records, evokes wistful nostalgia for legacy acts like Love Is Red, Go It Alone, Life Long Tragedy, and Killing The Dream. Think big vocal chants, blink-and-you'll-miss-them hooks, and plenty of youthful energy. Standout "Ascend" rests on a powerful melodic undercurrent, juxtaposed against the slick double-time pounce and solos of "Penance" and the furtive beatdown that caps off "Fool's Gold."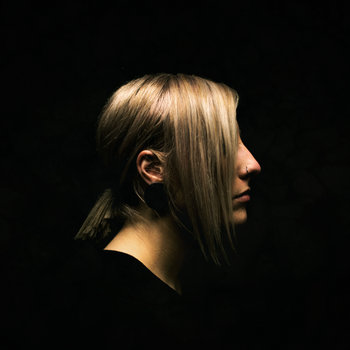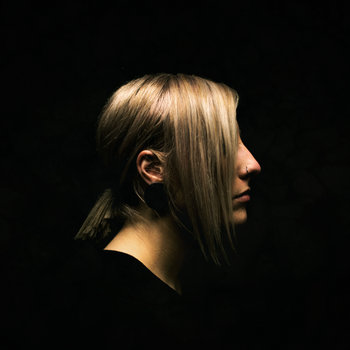 Merch for this release:
Compact Disc (CD)
If Adelaide bruisers Falcifer know one thing, it's pain. On their 2020 EP, released through Greyscale Records, the heavy hardcore four-piece have come into their own musically, solidifying their concussive beatdown sound with an emotional core of bitter regret and self-doubt. Frontwoman Stephanie Marlow screams with impassioned fury, lending her guttural roar and banshee shriek to concussive cuts like "Impurity" and "Burning," empowered by the knowledge that there's still hope behind the hurt.
Merch for this release:
Cassette, T-Shirt/Apparel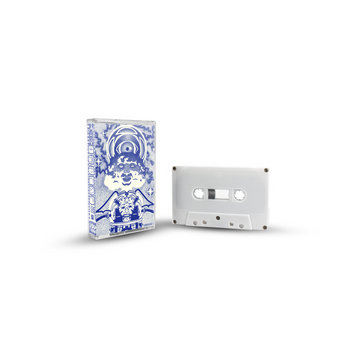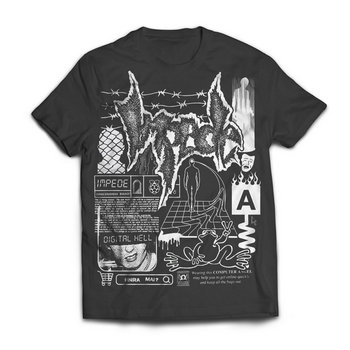 From the industrial port town of Whyalla, dubbed "the iron ore capital" of South Australia, twisted punks IMPEDE have concocted their own bitches brew of distorted and decrepit hardcore punk. The band take a truly global approach to their sinister amalgam of metal, punk, and hardcore, pushing and pulling at extremity with gestures of Gauze, Poison Idea, and Wretched. Their latest release, the five-track Digital Hell, released through NoPatience Records, is shot through with high-pitch wails ("Melissa"), plodding malevolence ("The Swarm"), intermittent freak-outs ("Sacred Blade"), and existential battering ("Robot Fucker").
While Western Australia is known for melodic hardcore exports like Miles Away and Break Even, Denial bring a decidedly metallic edge on 2020's The Privilege of Ignorance. Released right on the cusp of last year's global shutdown by Life Lair Regret Records, the four-track EP finds the Perth five-piece picking up where their 2016 split with the now-defunct Blinded left off. There's plenty of meaty '90s inspiration to be found here on cuts like "Perdition" and the quickfire "False Samaritan," bolstered by hefty beatdown sections, soaring divebombs, pinch harmonics, and floor-clearing fight riffs.