TAPE LABEL REPORT
Tape Label Report: October 2021
By Bandcamp Daily Staff · October 21, 2021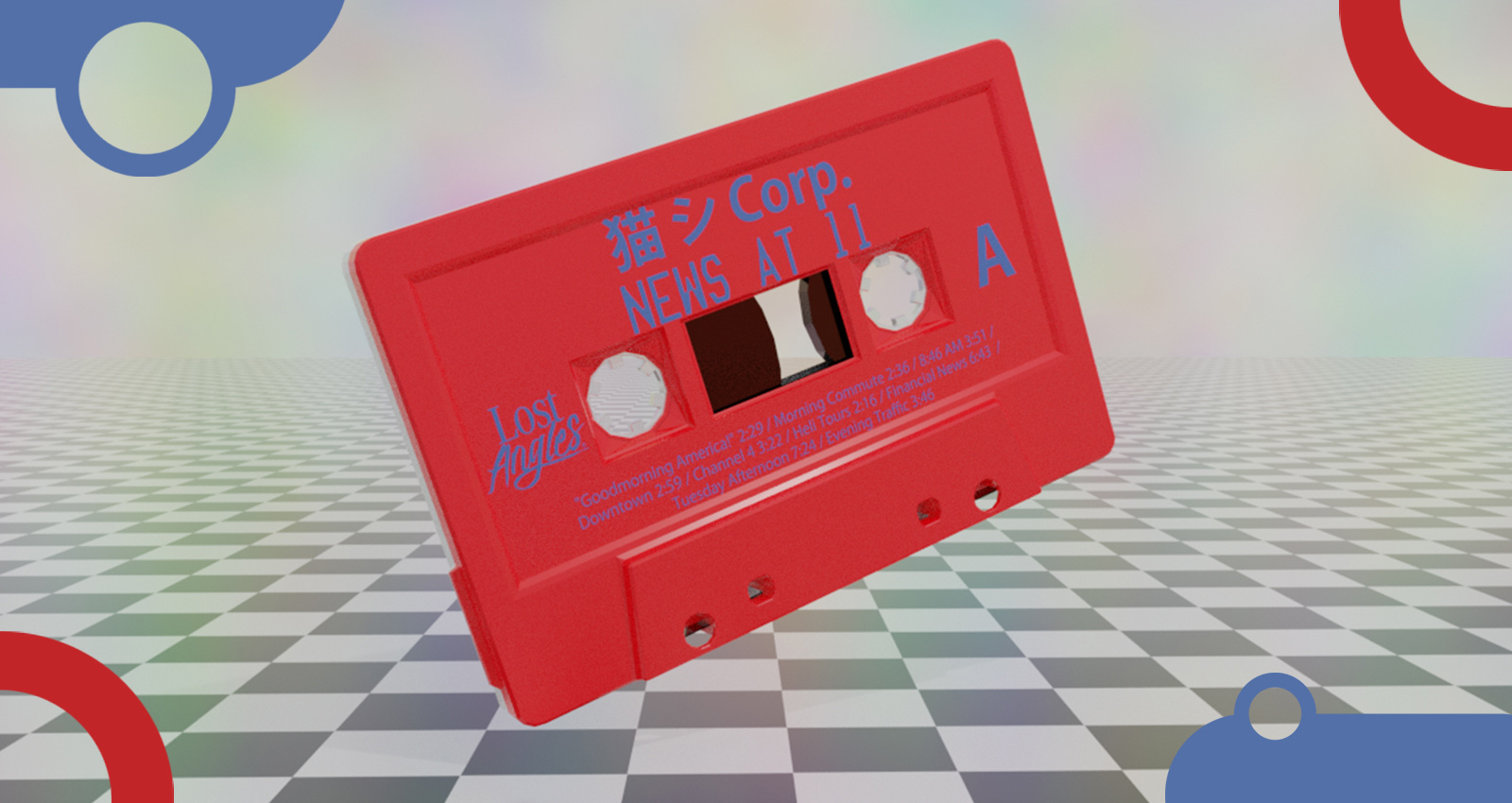 Welcome to The Tape Label Report, where we introduce you to five cassette-focused labels you should know about and highlight key releases from each.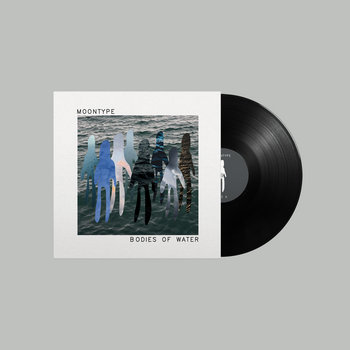 .
00:10 / 00:58
Merch for this release:
Vinyl LP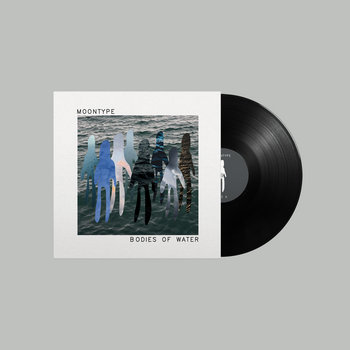 Born Yesterday Records was conceived at a DIY show "somewhere in Chicago" in 2017 when Greg Obis and Kevin Fairbairn, both longtime participants in the city's music scene, were watching punk duo Drool open for Obis's then-band, Yeesh, and wondering why a group so good had no label putting out their music. "Then Kevin said, 'What if we started a record label?' As we thought about it, it was like actually we do know a lot of bands that don't have labels, who we like and feel like we can work with," remembers Obis. Drool's DROOL II ended up being Born Yesterday's second release.
Since then, Born Yesterday has become a home to an array of guitar-centered indie rock and post-punk bands, both from Chicago and further afield. Notable releases include the debut from local breakouts Moontype, the second EP from experimental pop group Dummy, and, most recently, a full-length from the exuberantly proggy Spirits Having Fun. The label's growth has mirrored that of Chicago's music scene, something Obis takes pride in. "It's been a really cool thing to watch the scene blossom and flourish in the last few years," he says. "There's a lot of bands and labels and people that are responsible for that, but it's been nice to feel like Born Yesterday came up at a time when there is more attention on Chicago as a whole."
Though they do put out vinyl, Obis likes cassettes as they lend themselves to the EP format, which is "something I feel really strongly about. I think [the EP] is really important as a concept and a way to deliver a short message. I think it's important for the trajectory of a band to experiment with stuff and have those ideas put down." Born Yesterday's fanbase seems to agree—the self-titled EP from Philly post-punks MESH, released in May of this year, is already on its third pressing.
Release To Start With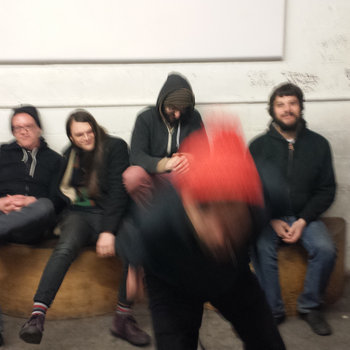 .
00:10 / 00:58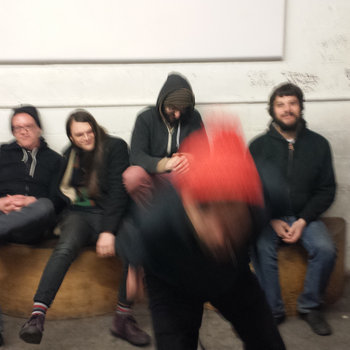 Merch for this release:
Vinyl LP
Holyoke, Massachusetts band Landowner's spindly post-punk sounds like hardcore that's been picked clean and wrung dry; the better to foreground Dan Shaw's acidic polemics against the machinations of power that are poisoning society and destroying the world. "Dan's songs are some of the best political music writing that has happened in the last 10 years," says Obis. "I can't stress enough how much his songs have influenced the label and our trajectory. We want to feel like we're advocating for something or helping to boost a certain mindset."
"I don't want to pick favorites, but if there was one place for someone to start, [Consultant] would be a really, really good one."
– Mariana Timony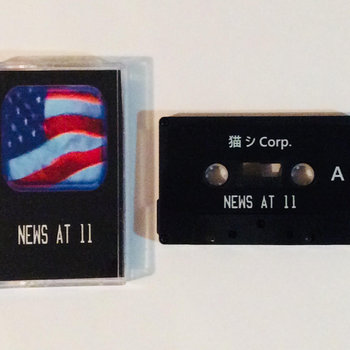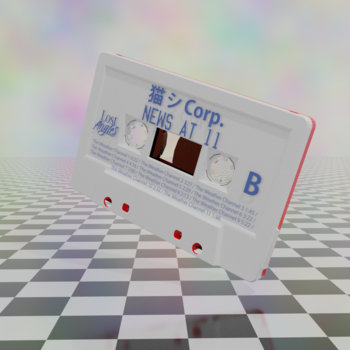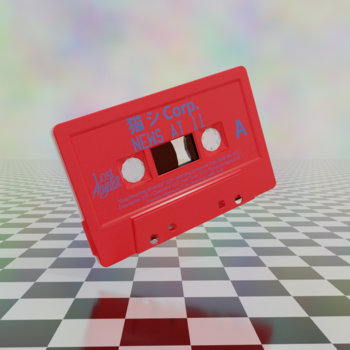 .
00:10 / 00:58
Merch for this release:
Cassette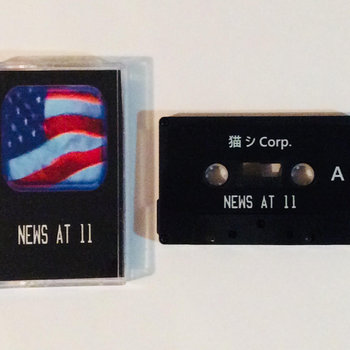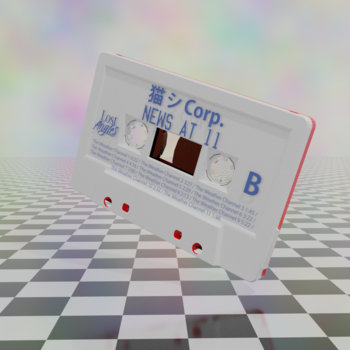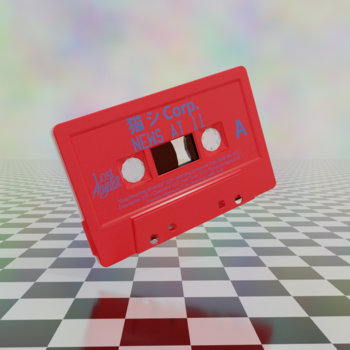 Lost Angles began when musicians Dot Starkey (Hex-A-Decimal) and Sterling Campbell (Incarta '95) found nearly 500 blank, unopened 90-minute cassettes. Their workplace at an audiovisual company in Ottawa had previously used the tapes to record meetings, but this treasure trove was headed for the trash. Instead, the duo repurposed the cassettes to launch a vaporwave label dedicated to obscure corners of the electronic sub-genre.
Inspired by the labels Business Casual and DMT Tapes—the latter of which hit its 1000th release in September 2021—Lost Angles aims for maximum inclusivity. To accomplish this, they started by seeking submissions on the r/Vaporwave subreddit, quickly receiving responses from around the world. Another unique approach is the way they "print by order," dubbing each cassette individually when they make a sale rather than sitting on hundreds of pre-made copies.
"That allows smaller artists who haven't made a name for themselves to join the label," says Starkey, who uses she/hz pronouns. "It's no big loss for us if only one person orders a specific tape because we'll probably sell more copies of another. Our niche is offering a space for people who don't have one."
Alongside cassettes, Lost Angles has sub-labels for VHS tapes and floppy disks. Their releases span every side of vaporwave: synth-pop, ambient, remixes of canonized classics, and albums sampling George Costanza or Deep Space 9. Titles with increased demand such as 猫 シ Corp.'s News at 11 are now dubbed professionally, while most are still made one-by-one by Starkey, who resists the notion that this community has become cluttered.
"I don't know if there's an oversaturation, but who cares?" Starkey laughs. "I had a lot of tapes and they needed to go somewhere. Everyone should start their own label at some point in life."
Release to Start With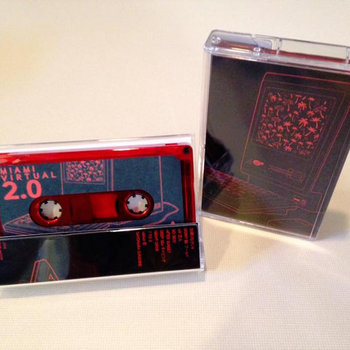 .
00:10 / 00:58
Merch for this release:
Cassette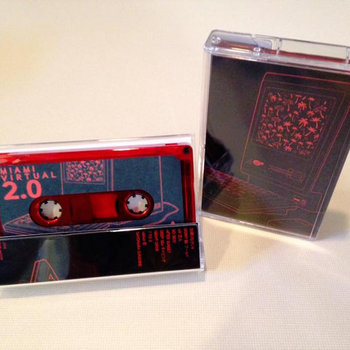 On the 2016 sequel to his album Miami Virtual, Florida's Dan Mason makes vaporwave sound deliriously fun. Using heavily processed samples, these grooving songs slot into the sub-sub-genres of future funk, filter disco, and late night lo-fi. Sparkle Division fans should take note. "It's a really inviting album for anyone who wants to examine what people do with large chunks of sampled material when they apply new contexts to them," says Starkey. "It also sounds really great on a cassette, and fits the impression of music playing on a boombox on a hot day in the fantastical '90s Miami the album pays homage to."
– Jesse Locke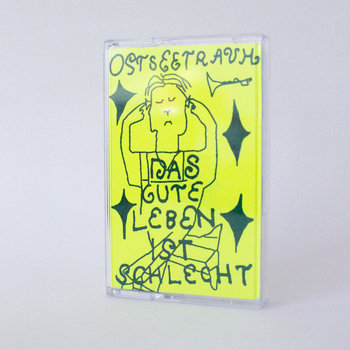 .
00:10 / 00:58
Merch for this release:
Cassette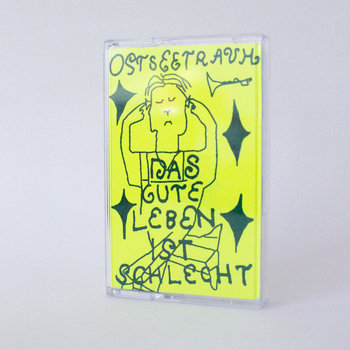 Listening to a cassette released by Berlin's Mangel Records feels like an archaeological excavation. Beneath Lisa Von Billerbeck's primal pen-and-ink cover sketches and layers of crackling sediment lie the skeletal remains of post-punk songs, trimmed of all flesh and garnished with ghostly echo effects. Whether hewn out of vintage synthesizer or trebly guitar, the label's catalog is bound together by jittery rhythms and washed-out textures.
Though many of Mangel's artists share surface similarities to early Factory Records groups like Section 25 and Minny Pops—that's more of a byproduct of their no-frills spirit than an attempt at a revival.
"We love a lot of bands and labels from that time but not exclusively," says Oskar Militzer, who helped found the label in 2020. "Maybe things like DIY aesthetics and the sound of an analog recording lead there, but it certainly isn't the only thing we really go for. It's more that we want to get a sense of a way of living or seeing the world by them that fits ours."
Mangel emerged from the scene its members had already built through local shows and collaborative projects, which include bands like Pigeon, Die Letzen Ecken, and Liiek, who recorded the label's inaugural release.
"Though it's not high-polished, in the end we're simply interested in processes," says Militzer. "Music that is also a form of critique, not a product."
Release To Start With
Merch for this release:
Cassette
This self-described "dubwave" band's debut tape sounds like it was recorded in a spaceship's control center, augmenting its repetitive krautrock grooves with gurgly sound effects and heavily delayed guitar riffs. Songs like "Rattle Stork" and "Born To Obey" latch on to single chords or clusters of bass notes for their entire runtime, leaning into subtle syncopation and brief flourishes of dissonance to snap listeners out of their trance.
– Jude Noel
.
00:10 / 00:58
Chilean experimental music label No Problema Tapes have been integral to the documentation and distribution of the electronic underground for close to a decade. Meeting at university, founders Pablo Salas and Gonzalo Silva were eager to combine mutual interests in music, architecture, and graphic design, which led them to release their first official cassette in 2013, a glitchy, dissonant two-track rumination by Altiplano titled Never Played. Over the years the label has explored forward-thinking avenues like the No Problema Parties (where tape DJing was the standard), taking on cassette releases for increasingly established Chilean artists Niño Cohete and Fernando Milagros, and eventually opening their roster to include international talent.
"Our essence has been primarily electronic music, with a focus on experimental and ambient sounds," says Gonzalo Silva via email. "The first few years we released mostly Chilean projects, but we've grown to feature releases from around the world, with about 90% of our output coming from outside Chile in 2019, 2020, and 2021."
In October 2020, No Problema Tapes faced a world-shattering crisis when their Santiago headquarters and fulfillment center went up in flames, destroying most of the stock and equipment behind their DIY operation. Thankfully, the community rallied behind them to get production back on track. "After the fire we internationalized everything," says Silva. "So we now work with manufacturers in the United States, Canada, and England. Even distribution is primarily handled through the U.S."
Release to Start With
SLEEP CENTER™
DISK 1
.
00:10 / 00:58
Merch for this release:
Cassette
While Silva and the No Problema team are proud of all their releases, they are especially thrilled by opportunities to craft special editions. Unveiled during October's Bandcamp Friday, a 6-tape box set compiling SLEEP CENTER™'s acclaimed DISK 1 brings sleep therapy from Beijing labs to the comfort of your bedroom. The collection's 8-hour run time includes extended field recordings of rain on "§2: SLEEP," jungle ambient sounds on "§4: COGNITIVE IMPROVEMENTS," and textural drone on "§9: COSMIC EQUILIBRIUM THERAPY (EXPERIMENTAL)." For parallel aural journeys, check out Basilisk Agent(s)'s vaporwave-esque self-titled LP and La Liga Arabe's hypnotic hip hop-chiptune hybrid debut.
– Richard Villegas
Merch for this release:
Cassette,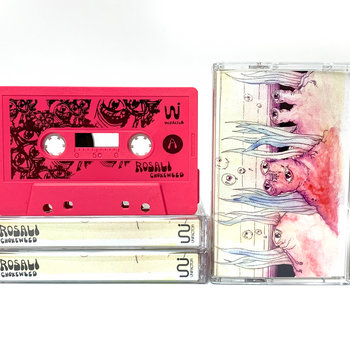 When a package containing new Unifactor tapes arrives in the mail, it is typically wrapped in heavy paper adorned with vibrant splatters of paint and marker, the label's logo boldly hand-drawn in the dead center of the parcel. "I want the package to look different and feel special when it arrives at the door," says founder Jayson Gerycz, who runs the label out of his home in Cleveland, Ohio. There is immense care put into the physical presentation of the music on Unifactor at every level. Gerycz releases tapes in sets of three, with a different visual artist providing the art for each batch. Every trio of cassettes feels entirely unified, from the cover art and layout to the ways the musicians experiment within various styles and genres.
"Each batch is supposed to be three tapes I would like listening to in a row," Gerycz continues. "The artwork is a way to visually unify them. I think of the batches as 4 artists: 3 jammers and 1 visual artist." Often the visual art is done by musicians, such as Matthew Gallegher (who records as Machine Listener), Christina Carter of Charalambides, guitarist Anthony Pasquarosa, and Moth Cock's Patrick Modugno—most of whom also have released music on the label. Unifactor specializes in experimental music of all stripes, including drone, free-improv, psychedelic folk, and fragmented glitch, and draws primarily from the DIY underground of the Midwest and beyond. Gerycz says he was inspired by the steady stream of tapes and CD-Rs coming out of Ohio labels like Wagon, Pizza Night, and Tusco/Embassy in the mid-late-'00s, a time when the Midwest saw extensive cross-pollination between noise and more pastoral, kosmische-inspired forms of experimental music. A prolific percussionist, he also appears on collaborative Unifactor releases with Pasquarosa; John Elliot and Isabelle Rew of House Panther Diadem Ensemble; and bassist Tristan Kasten-Krause.
Release to Start With
Merch for this release:
, Cassette
Wilted Woman is the alias of Berlin-based electronic musician Elizabeth Davis. On Keychain, one of the few releases on Unifactor by an artist based in Europe, her left-field approach to techno is as much indebted to Cluster as it is Drexciya. The sleeper highlight "Twofish Can" is populated by bubbly synths and warped, modal melodies, while opener "Wet Whistle" makes good on its name by pairing crisp drum programming with woozy, high pitched electronic whirls.
– Jonathan Williger