TAPE LABEL REPORT
The Tape Label Report, June 2023
By Bandcamp Daily Staff · July 25, 2023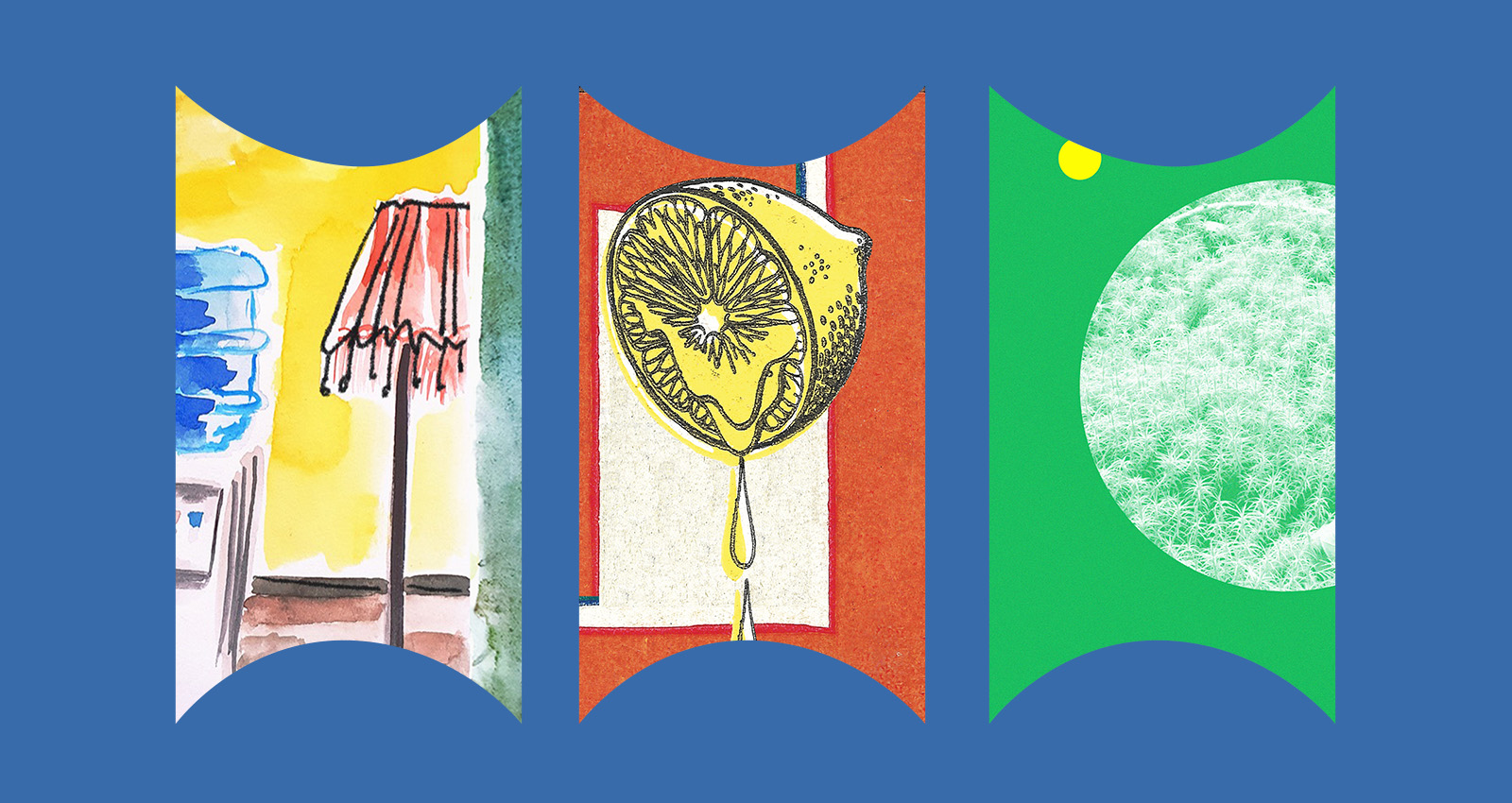 Welcome to The Tape Label Report, where we introduce you to five cassette-focused labels you should know about, and highlight key releases from each.
---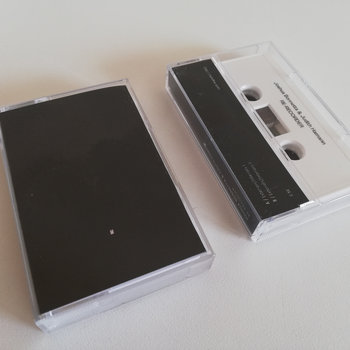 .
00:10 / 00:58
Merch for this release:
Cassette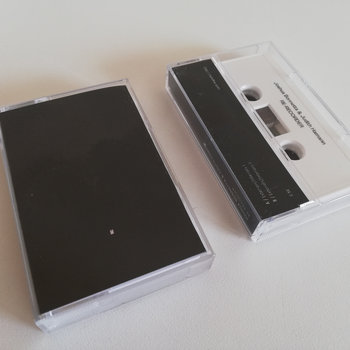 Canti Magnetici is an Italian label defined by its curiosity in exploratory modes of listening, as well as its contentment with the inherent unknowability of sound. In the late '00s/early 2010s, the label's founders, Donato Epiro and Gaspare Sammartano, were in a band called Cannibal Movie, which they described as "a sort of cross between The Skaters [the duo project of James Ferraro and Spencer Clark] and Ennio Morricone." Cannibal Movie was the product of a specific underground scene that centered around lo-fi, psychedelic music that often sounded like a lost dispatch from a forgotten era.
This was music released on limited edition cassettes and CD-R's, disseminated through music blogs rather than traditional record stores. In the mid-2010s the scene died out, with some artists, such as Emeralds and Oneohtrix Point Never, moving on to bigger things, and others disappearing entirely. In this context, Epiro and Sammartano shifted their focus towards stranger, more mysterious, experimental territories. "It was a natural transition from our experience together as a band and in particular our solo records (Fiume Nero and Low Pitched Italy), which shifted our sound to a more 'electronic' side that still felt alive and pulsating. From there on, our interest shifted towards something more and more impalpable, something we found in the details of works that are at once fragile but powerful."
The music released by Canti Magnetici, while varying heavily between artists, often incorporates sounds taken from field recordings and other natural sources, which are then decontextualized by way of sonic manipulation. The result is music that makes us question the distinctions between natural and imaginary landscapes, as well as the agency of the artist vis a vis their sound sources. "I would say that a constant 'core' is the attention to what is around us, to the places we live or imagine, to living beings, to the natural world and to the world of ideas," the band writes over email. "A unifying element that I find throughout our catalog is also a certain discretion and respect for the sound element. We love artists who approach sound discreetly, as outside observers, distant and ultimately almost absent from the final work. It is an approach that we find very interesting, especially in these times of unbridled individualism and egocentrism."
Release to Start With
.
00:10 / 00:58
Merch for this release:
Cassette
Canti Magnetici introduced itself in stunning fashion on Matthew P. Hopkins's Fog Study, its very first release, in late 2015. Hopkins is an Australian sound artist who has collaborated with fellow musique concrète luminaries such as Mark Harwood and Alexandra Spence. Described by Hopkins as "an inner study of fog," the tape opens with a swell of deep, resonant horns, signaling the ever-shifting, almost incorporeal sounds ahead just as an actual foghorn might make an audible warning of visually obscured hazardous shipping conditions. What follows is a dense soundscape of tape effects, warped acoustics and hypnotic feedback, a perfect introduction to a beautifully undefinable label.
-Levi Dayan
---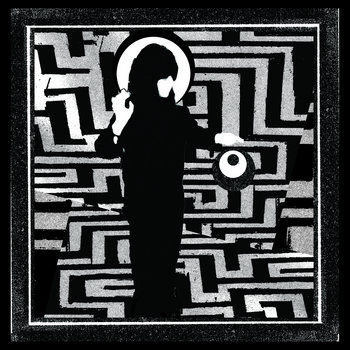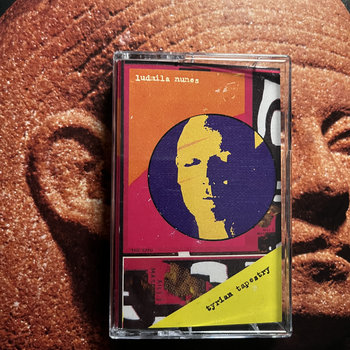 .
00:10 / 00:58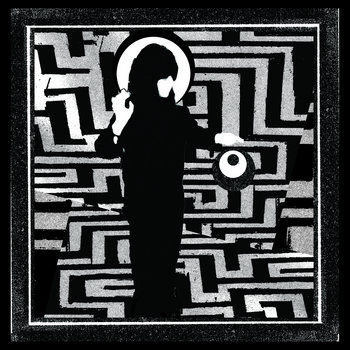 Merch for this release:
Cassette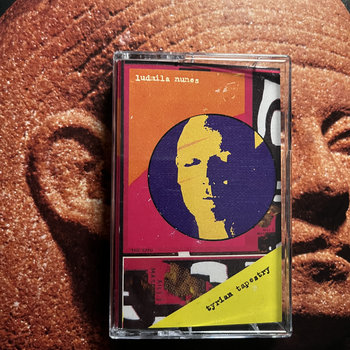 Based in Richmond, Virginia, Flat Plastic is a new label risen from the ashes of a previous incarnation. Working Man Lay Down was initially meant to be an outlet for Crazy Doberman, a furiously productive ensemble that burned brightly over the last half-decade. Logging hundreds of miles on the road, Crazy Doberman toured compulsively, encountering legions of talented folks grinding away in the underground. They began releasing cassettes of these artists' work, in addition to a steady stream of Crazy Doberman media. After the core Doberman duo of Drew Davis and Tim Gick called time on the project at the end of 2022, Gick sought to fulfill the prime directive of WMLD and continue releasing sub-underground sounds. Thus, Gick established Flat Plastic, which, along with new releases, sells and maintains the Working Man Lay Down back catalog.
The first batch of Flat Plastic cassettes came out in the spring and highlights the label's diverse roster. Gick teams up with Crazy Doberman alumni Kyle Flanagan to unleash delaminate/relaminate, a 90-minute descent into the heart of darkness. A similar black cloud hangs over Demon Life, which finds Gick and Flanagan joined by infamous noise lifer Rodger Stella of Macronympha. The results are as impenetrable as they are thrilling, but Flat Plastic is not all harsh noise and bummer vibes. Ludmila Nunes offers a beguiling solo debut with Tyrian Tapestry, on which Nunes applies a hermetic approach, with trails of bells, cymbals, vocals and theremin accruing an occult force in her work. Tapping directly into the eternal wellspring of American primitive guitar, Rowland Taylor's solo offering functions as a conduit from one underground vein to another.
The majority of Flat Plastic's wares are recorded and mastered by Gick, who also designs the artwork. "One of the most important parts of creating for me is the constant learning," Gick says. "You get a new piece of gear or a new computer program and there's a process of figuring it out. At first, it's difficult, and then it becomes reflexive."
Release to Start With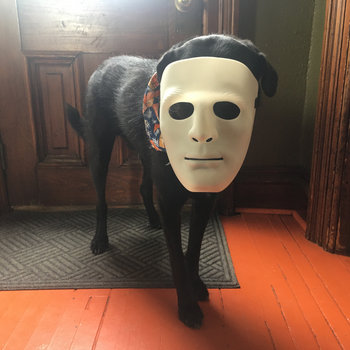 .
00:10 / 00:58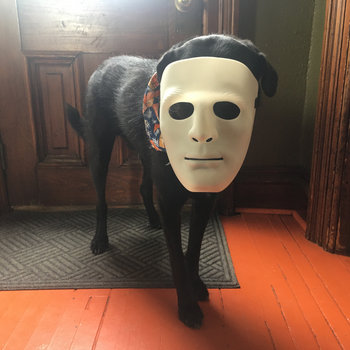 When the pandemic hit in 2020, Crazy Doberman canceled an impending tour and Gick found himself stuck in Indiana, forced into creative stasis. After borrowing a friend's high-quality mics, Gick set about recording his first solo album. Being locked down in the Midwest spurred Gick to venture far and wide with his mind's eye. Não Há Laranja/ scrying glass eye is a postcard from a land beyond the vanishing point. "Scrying Glass Eye" tumbles into view with totemic drums, sky-scraping synths, noise guitars, and keening horns. The title track conjures a city teeming with life, but the vibe is off, as if the inhabitants have become ghosts yet still perform their daily rituals. On Não Há Laranja, Gick documents the ineffable, one empty quarter at a time.
-Erick Bradshaw
---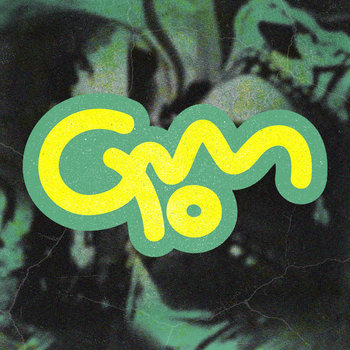 .
00:10 / 00:58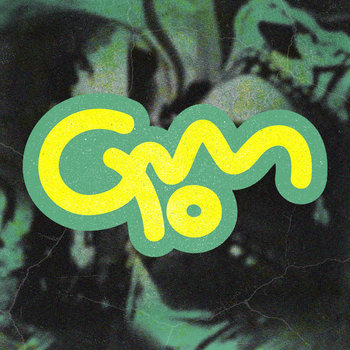 Officially a decade old as of this year, Glasgow-based label GoldMold Records is as DIY as it ever was. That is to say it remains a one-man, labor-of-love, proudly-rooted-in-the-scene institution, as much as underground tape labels can ever be "institutions." The lone man in question is Gary Taylor, who first moved to Glasgow for university, then started the label promptly after dropping out. He was never going to be in a band, and he knew it, but he wanted to be involved. "I'm not a musician, and I'm not particularly creative myself. It was my way in," he says.
Back in those early days, and since every nascent tape label needs a debut release, Taylor persuaded his friend Cameron Orr to start the emo band Orr had talked about eventually forming. (Taylor prefers the somewhat less generous term "forced.") Thus Lovely Ladies was assembled, and GoldMold subsequently released the band's debut EP Gnome and a split single with Kings Arms, the members of which were friends of Taylor's from university. Pulling directly from the scene surrounding him, Taylor released records from December '91, Forehead, and Sulka. He compiled four self-released EPs from bedroom pop outfit The Pooches into One Man Dog and reissued the blistering post-punk Swells/Repels EP from Stonethrower. He reached out to other local labels and began issuing seasonal mixtapes under the name Scottish Indie Sampler. His motives were somewhat altruistic. "Each of those is a collaborative compilation between GoldMold and other labels in Scotland," he says. "It's about building up community and crossover and not just everyone staying in their own lane."
Now GoldMold's output is increasingly split between the heavier stuff—post-hardcore, no wave, emo, and noise rock from acts like Moni Jitchell, Only Fools and Corpses, and Park Safely—versus lighter fare like Joyce Delaney's candy-sweet garage and King Rib's updated Americana. Released in February, Dancer's self-titled debut EP sold out three tape runs, an effective endorsement for a band that sounds like Glasgow's even more shambolic answer to Dry Cleaning. And that's the only way Taylor ever plans to sell out, thank you very much. "Early on when I started the label I was at the stage in my life where I was trying to figure out my future. I hoped that running a label would give me an avenue to get a job in the music industry," he says. "I'm very relieved that that never happened."
Release To Start With
Water Machine
S/T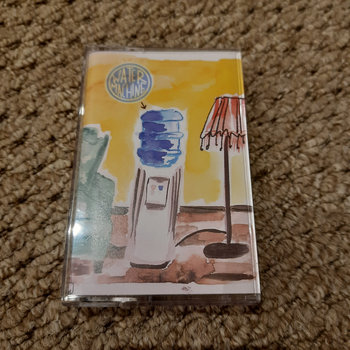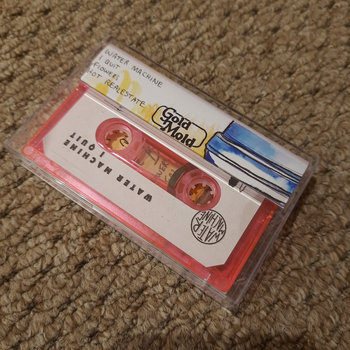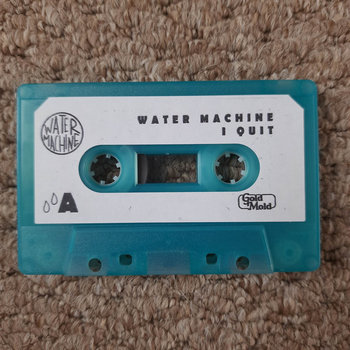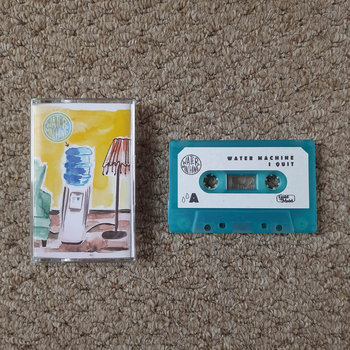 .
00:10 / 00:58
Merch for this release:
Cassette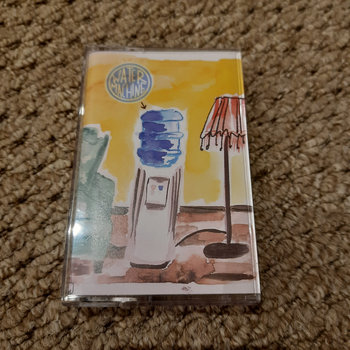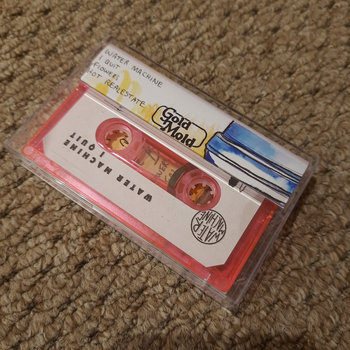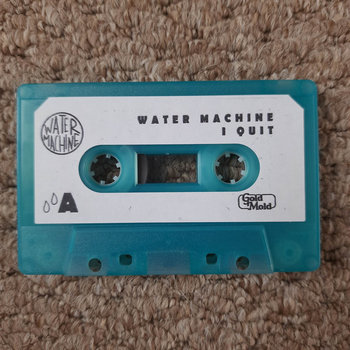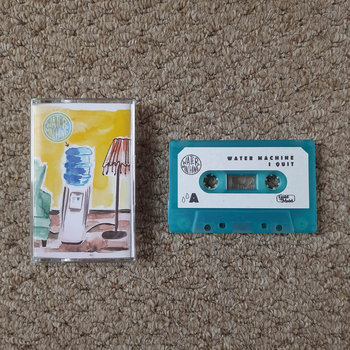 Positioned somewhere between GoldMold's reigning, if opposing, heavy and soft sensibilities, Water Machine Demo is the kind of energetic and straight-to-tape EP you'd expect from four musicians evidently restless after two years of pandemic-related restrictions. Comprised of members of Goth GF, Soursob, and Wet Look, Water Machine manage to pull off no wave–influenced punk ("I Quit") and an extra lo-fi take on the kind of swinging, folksy, extra-twee indie you could go so far as to associate with She & Him ("Flowers"). The songwriting and production feel charmingly off-the-cuff, especially on the punchy "Hot Real Estate." It's casual and catchy and, best of all, wholly unaffected.
-Elle Carroll
---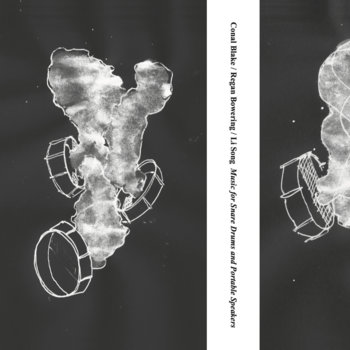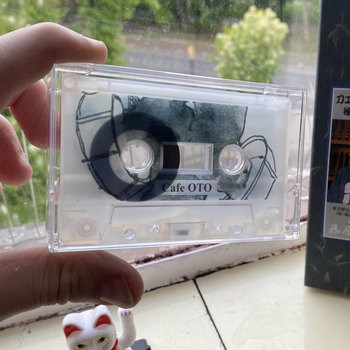 .
00:10 / 00:58
Merch for this release:
Cassette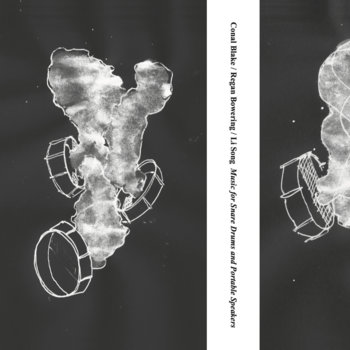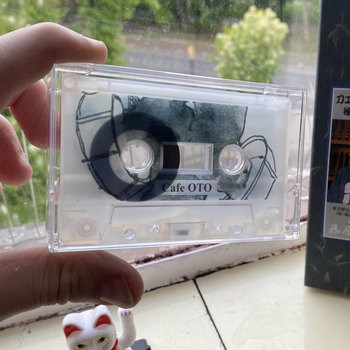 Infant Tree labelhead Rory Salter played in punk bands before immersing himself in sound art, but he's always kept it local. The label's earlier output reflects a tight-knit circle: Salter, Theo Gowans (Territorial Gobbing), Lou Pennington (Setrus), and label co-founder Ben Victor Waggett (Burhlap), who were all flatmates at the time. Salter himself releases under several aliases, most often Malvern Brume. Ranging from the kitchen-sink noise collage of Territorial Gobbing to the meditative, synth-laden concrète of Malvern Brume, Infant Tree's DIY orientation toward found sounds and small-scale bricolage is palpable.
While this basic ethos remains, Salter's ties with Cafe OTO—a well-established London experimental music venue—have led to a wider scope. He now works there, doing sound tech and booking gigs; he jokes that he got the job by "loitering multiple times a week." But the connections he's made, as loiterer or employee, have borne good fruit. Duncan Harrison, a fellow ex-punk turned OTO crowder, has put out some first-rate sound poetry via Infant Tree, and Salter's close friendship with Li Song—an OTO mainstay with links to China's experimental music scene—has yielded releases by Shuoxin Tan and Kaoru Abe No Future.
For release format, Salter usually defers to the artist's opinion. But the relation of music to medium still matters to him. He describes listening to Candor&Gut by Paola Lesina "from start to finish in one sitting; I was like 'Yeah, that should be a CD.'" At times, he says, "there's a sound quality I really want to retain," but at others, tape "adds its own coloration." For his own Wind in the Willows–inspired project The Sprigs—released on tape—he describes the music as "very instant—there's not a lot of editing; it's like playing around. It's like a children's book, and tape is like a child's format to me."
It's this commitment to present-minded fun that, along with community, guides Infant Tree overall. For Salter, the label reflects "what I feel like I'm around at the moment and what I enjoy listening to—I'm lucky to be around friends who have spent time doing this sort of thing and can support and help me."
Release to Start With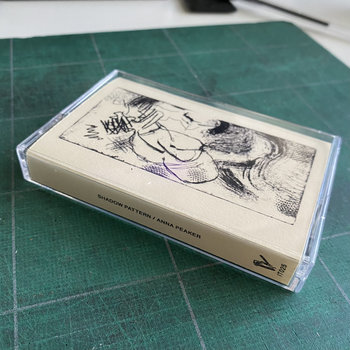 .
00:10 / 00:58
Merch for this release:
Cassette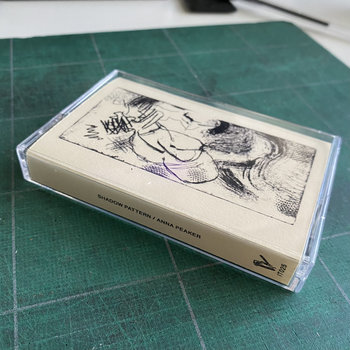 Shadow Pattern is the latest moniker of Nathan Ivanco, an Ontario-based sound artist. This split tape's A-side well demonstrates his approach to collage, where sounds from banal yet inscrutable sources pierce through an eerie fog of lo-fi haze. On the B-side, Anna Peaker (an ambient musician and friend of Salter's) presents a patchwork of rough-cut loops, lolling piano, and field recordings that drift between suspense and calm. Both pieces are lush examples of how the muffled hiss of tape can enrich a particular latent quality of atmosphere, blending sounds together the way one might smear pastel or pedal notes on a piano.
-Jinhyung Kim
---
.
00:10 / 00:58
Merch for this release:
Cassette
Indonesia's Shiny Happy Records was originally founded by Eko Sustrino as a CD-R label in 2009, pressing full-length import discs of indie pop bands like Italy's Le Man Avec Les Lunettes, British duo The Cavalcade, and Japan's Burrrn, who lent some shoegaze grit to the early catalog. Since 2015, however, the label has specialized in short runs of cassette tapes, both international and domestic, as well as the steady stream of themed compilations you'd expect from students of Sarah Records. Its catalog is a syncretic blend of regional scenes and twee pop genre offshoots, pairing foreign and Indonesian bands on split EPs or bringing in bands from around the world to cover songs by local acts.
Beyond its many collaborative efforts, Shiny Happy Records's discography is also a treasure trove of EPs and mini-albums by homegrown talent. On Leach Me Lemonade's Rainy Days (Loneliness) tape, sparkling choruses beam through a gloomy reverb haze; Space Cubs infuse their jangly beach pop with vintage synths and meticulously layered vocal harmonies on Space Playboy; and Parallel Universe by Jakarta singer-songwriter Darryl Wezy channels Belle and Sebastian's orchestral kitsch.
In recent years, the label has also worked with influential veterans in the global indie pop community on tape releases, pressing a live recording by Heavenly offshoot Swansea Sound, the latest album by The Orchids, and a handful of new tracks by long-running Japanese project Three Berry Icecream.
Release to Start With
The Lousy Pop Group
S/T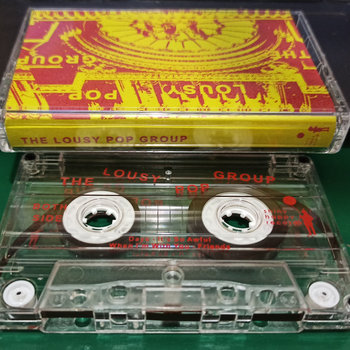 .
00:10 / 00:58
Merch for this release:
Cassette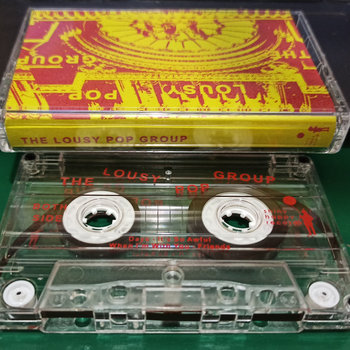 Named for a lesser-known B-side by The Wake, Tangerang quartet The Lousy Pop Group was established by Sustrino himself in 2016 with a self-recorded CD-R single. The project's output tends to be sporadic, often appearing in the form of one-off compilation submissions, but their self-titled EP provides a cleaner, more in-depth demonstration of their songwriting. Adhering to a classic indie pop palette of washed-out chords and echoing arpeggios, the four-track tape features both the sardonic and starry-eyed sides of Sustrino's lyricism. Opener "Days" is a cuddly tune in the vein of The Field Mice, conveying the optimism of New Year's Day in earnest, while "It's So Awful" is a hilarious polemic against boring corporate festivals. "They always invite the same proper bands every year," Sustrino sings. "Come bring your phone and get ready with your Insta story."
-Jude Noel