TAPE LABEL REPORT
The Tape Label Report, February 2022
By Bandcamp Daily Staff · February 28, 2022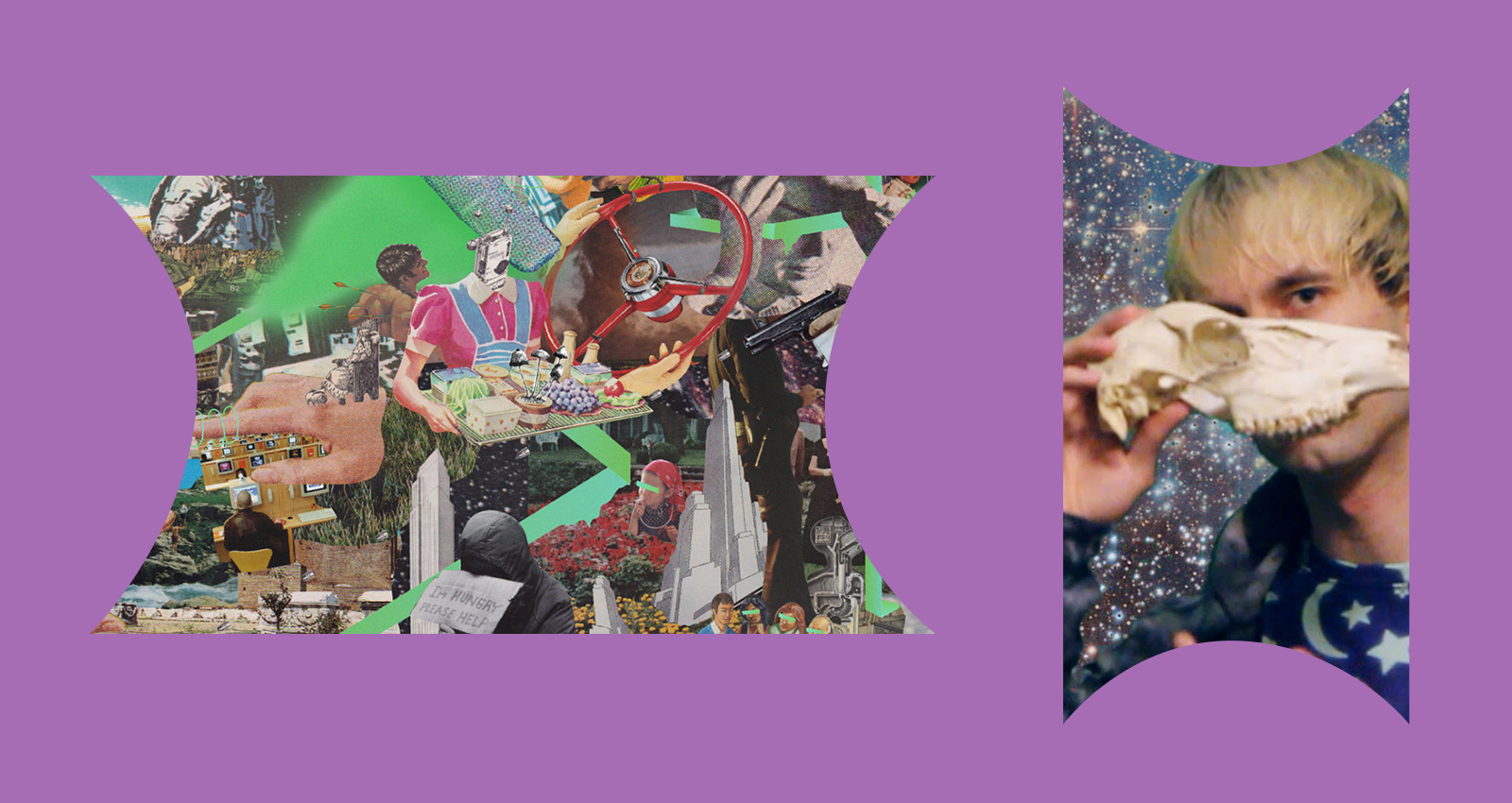 Welcome to The Tape Label Report, where we introduce you to five cassette-focused labels you should know about and highlight key releases from each.
---
Merch for this release:
T-Shirt/Apparel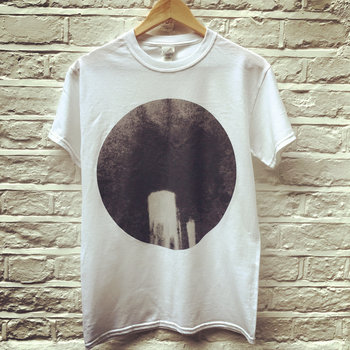 Blue Tapes began in 2012 as a platform for British music journalist David McNamee to combine a global network of experimental releases with his interest in cyanotypes. Predating film, this tactile photographic process uses sunlight, water, and chemicals to create unique cyan images. While much of his writing focused on metal, McNamee's musical interests stretch far beyond. He originally hoped that the label's output would speak for itself.
"I wanted to create a little world," McNamee explains. "The initial idea was to do one release per month that would include a tape and a cyanotype. Rather than using an album title, each release would have a number. You were meant to give both the art and the music equal consideration, which would make more sense as the series went on over time."
Bizarrely enough, Blue One was a solo piece by Toronto's Matt Collins, then known for his work with supercharged punk-rap crew Ninja High School. The label continued with seven more titles in short succession until Blue Eight (Katie Gately's "Pipes") became a surprise hit, earning coverage worldwide. Blue Tapes struck gold again in 2014 with the first electric guitar release from Tashi Dorji, shortly before he earned widespread acclaim. Beyond expanding into vinyl, the label has since invited artists to collaborate with its ongoing House Band series, alongside working with experimental legends like Richard Youngs.
A decade into running Blue Tapes, McNamee continues to work slower than many of his cassette label peers, methodically striving to represent what he considers to be the most exciting music in the world. "Constellation Tatsu just celebrated 10 years as well, and I remember buying their first releases," he says. "They've done maybe 16 tapes per year, while we've done about five. It seems paltry in comparison, but I want to make sure I can get fully behind every release we do, because they're all really good."
Release to Start With
Hey String / Anna Homler and Elizabeth Falconer
Blue Thirty Seven
Merch for this release:
Cassette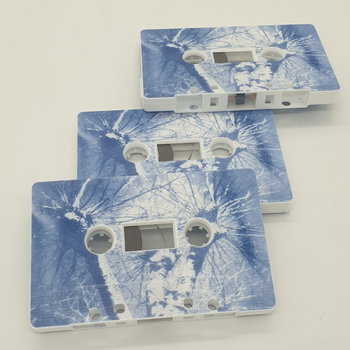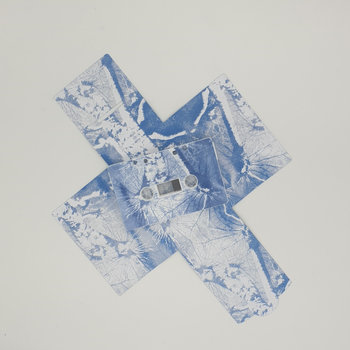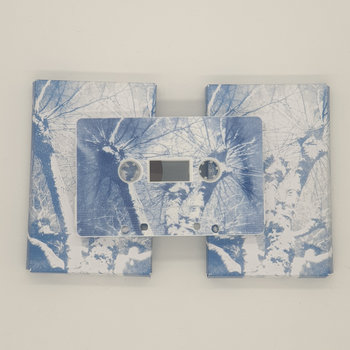 This split release may sound like an unlikely pairing until you hear the music contained within. On the A-side, Korean trio Hey String deliver a mesmerizing minimalist composition with the glockenspiel and gayageum, a traditional zither. It sounds similar to the Japanese koto played by Elizabeth Falconer in her collaboration with Anna Homler, best known for her work as the performance art project Breadwoman. "I like that it brings together two different composers who found common ground with the use of zither-type instruments," says McNamee. "Every note on it is perfect. There's not a wasted second."
–Jesse Locke
---
Merch for this release:
Cassette
Connor Murray started Crafted Sounds as a teenager for the same reason many people get into music: he wanted to be cool. "I always say I'm from Baltimore," says Murray. "But I grew up in the suburbs. I was 30 minutes away from Baltimore and I would go to shows there and you could tell who was in and who was out, and I was definitely out."
What's kept the label going, however, is something deeper than a desire to be part of a nebulous in-crowd. "Music was the only sense of community that I knew," he says. "And I wanted to put my own spin on it."
That's basically what he's done in the years since founding Crafted Sounds in his parents' house in 2016 and releasing its first tape on his 18th birthday. The label moved to Pittsburgh when Murray did, to attend the University of Pittsburgh, and these days, Crafted Sounds has become a hub for the city's DIY music scene, with tapes from Gaadge, The Zells, Flower Crown, Merce Lemon, and most recently, noise pop younguns Feeble Little Horse. Murray points to the Pittsburgh-focused 2019 compilation Bridges and accompanying photo zine as a turning point both for the label and him personally. "I'd be up to like 2 or 3am working on this stupid project in pieces," he remembers. "When it was all said and done, I remember like running around campus and then going to shows and people being like, 'Yo, this is really cool.'"
The last year has proven to be an especially big one for Crafted Sounds with the success of D.C. post-punks BRNDA's Do You Like Salt (Murray notes that Henry Rollins recently bought the band's entire discography "and he's been name-dropping them on his show for the past couple of weeks"), and an expansion into vinyl happening concurrently with Murray realizing that he doesn't need to keep dubbing all his tapes himself. "I'd also say just existing in the pandemic," he adds. "It's funny because my artists are starting to say it back, but the first thing I would say to them is: we just have to exist. And then the second thing I'd say is that there are no rules. With the pandemic, I realized that nothing fucking matters, and you can just put out music however you want. That was a big mental breakthrough."
Since Crafted Sounds has become so indelibly linked with Pittsburgh, it feels appropriate to ask Murray about the state of the city's music scene. The pandemic, he says, hasn't really had too much of an impact because "Pittsburgh just doesn't care. I don't really know who to blame for that. Honestly, the politics here are so fucked anyway, so I think we're fine. There's a bunch of new bands like Feeble Little Horse, for example. I think the members are all under 21."
As for the next era of Crafted Sounds? "Make it to 10 years," says Murray. "Avoid turning into the guy from High Fidelity at all costs."
Release to Start With
Merch for this release:
Cassette, Compact Disc (CD)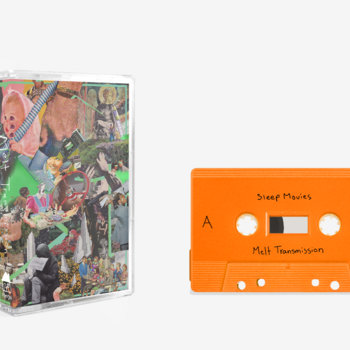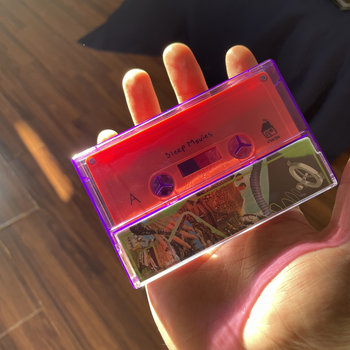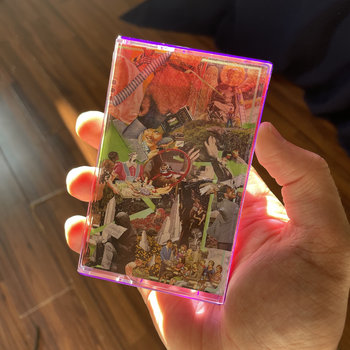 "Screw it, let's make people listen to Sleep Movies," says Murray enthusiastically when asked what release he'd choose to introduce people to Crafted Sounds. "They're probably the artist that people listen to to the least and one of the artists I've worked with that I like the most."
While the "psychedelic hyperpop" of Sleep Movies doesn't entirely seem to fit in with Crafted Sounds's overall guitar band-y aesthetic, Murray hears something special in its sprawling weirdness. "It's like apocalyptic fever dream stuff. There's so much going on that you really don't want to think about a lot," he says. "I always joke to him that it's my hangover music because I listen to it just to feel numb. I don't know anybody else that makes music like that, so I think that's why I like it so much."
–Mariana Timony
---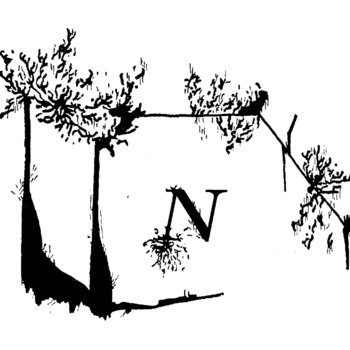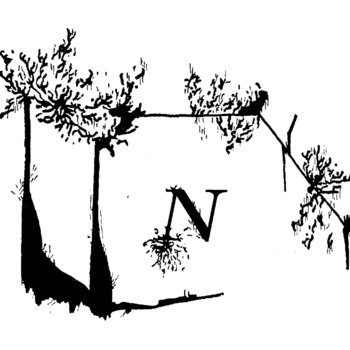 In the winter of 2009, Evan Lindorff-Ellery and Travis Bird were both living in Chicago and unsure about the prospect of submitting the work of their sound duo Dense Reduction to labels. Notice Recordings was born out of this uncertainty. Having gotten their feet wet with the first few releases of their own project, they started to get submissions from other folks in Chicago. Soon they were asking artists for submissions if they felt their work suited the label's focus on experimental and contemporary sound works.
In the 2010s, the cassette was the most affordable format; but Bird and Lindorff-Ellery also possessed a deep interest "in tape culture and the sonic and conceptual signature of tape, having been intrigued by obscure tape labels of the '80s which presented unconventional documents of sound art and contemporary music happenings, not necessarily perfected 'albums.'" The reduced fidelity and easily transportable size and weight of cassettes also imbued the endeavor with a certain humility and casualness—the name Notice itself came from the notion of releasing little "'glimpses' or 'notices' of what artists were working on at a particular moment or phase, not definitive works." Additionally, where other tape labels were using varying printing methods like photocopies and spray paint, Notice took inspiration from a contrasting approach: working with deep intention and treating the cassette itself as a more refined art object. "Physical media at that time was in an uncertain, transitional place, and we wanted to express an affinity for quality," they explain.
Releases began in an edition of a hundred, and have recently increased to 200 due to demand—their tapes consistently sell out. The editions have remained small primarily because that's what's manageable for them, but they've also found that having certain design limitations helps to focus and guide the work over time.
Despite Bird now living in Columbia, Missouri, and Lindorff-Ellery being in Kingston, New York, they've continued to run the label cooperatively. While many of their releases are documents of live performance, they've become more interested in multidisciplinary live performances as "a social and energy-generating force" during the pandemic, and are determined to help this blossom beyond it.
Release to Start With
While a lot of people are most familiar with Mike Weis as the percussive force behind Chicago's Zelienople for the past two decades, his work as a solo artist and improviser is just as worthy of attention. Weis' percussive practice has strong ties to his meditative ones; In Low Light: Music for the Winter Solstice was composed between his basement studio and the Zen Buddhist Temple Chicago. Recorded all in one take with no overdubs, manipulation, or editing, Weis conjures the stillness and sparseness of the winter—empty but for an enveloping spaciousness and resonance.
–Erin Margaret Day
---
Merch for this release:
Vinyl LP, Cassette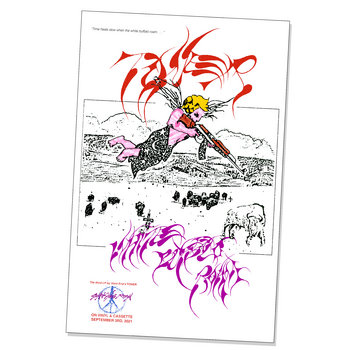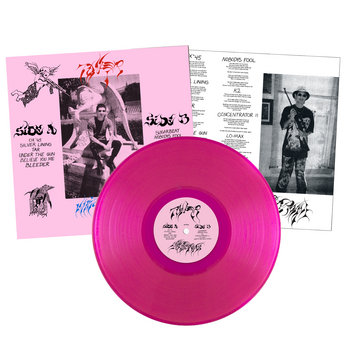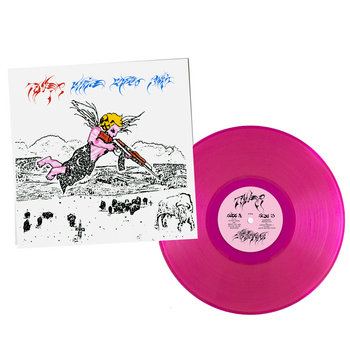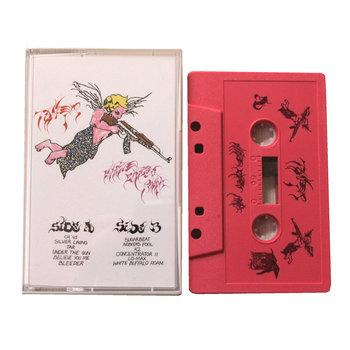 There's been a lot of focus as of late on the slower and quieter side of Oakland's music scene, but since 2015 Smoking Room has been releasing a cornucopia of noisy pop, hardcore, and bedroom pop. The catalyst for starting the label was to put a spotlight on local DIY artists that Smoking Room label runner, who goes by Montejo Ramirez, felt were better than the artists hogging up all the shine.
"At the time, a lot of the friends I grew up with were recording their own solo stuff or doing bedroom recordings that were better than half these stuff these morons were doing so I decided to start a label with artists that are from here and booking gigs with line ups of the artists on the label to give them a platform to show people what's really going on," says Ramirez.
If there is a flagship Smoking Room band, it would be Toner. Fronted by Ramirez, Toner makes pummeling pop music for everyone from hardcore punk kids and shoegaze dorks to indie rock oldheads; but over the last seven years, Smoking Room has released many different kinds of sounds from the recent bendy punk of Hotline TNT, the sugary noise pop of Mo Dotti, and raw punk of Anti Trust. Early releases from New Circle and GLO comprise what Ramirez believes to be a special era for the label. "GLO's Shade EP,  New Circle's Memento—that was a very special era for the label and all my friends coming together releasing bomb-ass tracks," he says. Smoking Room continues to be a beacon for Oakland's underrated songwriters, who stay true to themselves and don't fall for bland, homogenized trends.
Release to Start With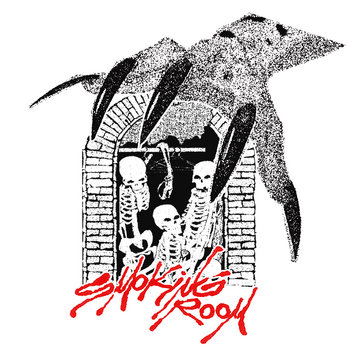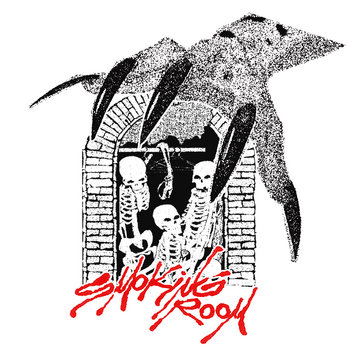 The great thing about Smoking Room is that it's not beholden to one sound, and GLO's Shade is a perfect example of that. Taking cues from '90s and more recent alternative R&B, this is a dreamy collection of pop songs that will get you swaying your head side to side. Not unlike recent records by Erika De Casier mixed with Leon Lowman's collection on Music From Memory, Shade is an immersive EP that fans of dreamy bedroom pop will love.
–Joe Trainor
---
Zoomin' Night
Merch for this release:
Cassette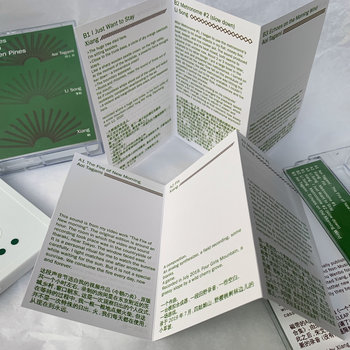 Zhu Wenbo began Zoomin' Night as a "reboot" of a weekly live concert series of the same name that he ran in Beijing from 2009 to 2015. Since then, the label has shifted from being a platform for that city's experimental scene—which has dwindled and dispersed over the years—to acting as an index for a variety of Chinese experimental music in dialogue with artists and scenes worldwide. Several artists on Japanese label Ftarri's roster have released on Zoomin' Night, as have renowned guitar minimalists Cristián Alvear (a close affiliate of the Wandelweiser collective) and the legendary Taku Sugimoto.
The label's tendencies are interwoven with Zhu's own as a musician. His compositions, performances, and recordings are loose structures that make plenty of room for chance, interpretation, and negative space; their execution depends on resourcefulness and active listening rather than technical ability. "I've always played my own way, without learning from a teacher," he says. "I can't read difficult scores, or play very fast—I can't do that, and I don't want to do that. [I want] different directions to explore with my mind."
His remarks provide insight into Zoomin' Night's output: while often characterized by procedural simplicity, it never fails to instill eager attention to the minutiae of a given sound world. Label regular Zhao Cong (Zhu's wife) excels at creating skeletal yet intricate sculptures out of analog feedback and molecular scraps of noise; tapes like Hiroyuki Ura's Ghost Note, Xiang's Deconstruction of Wind, and the three-way split Voices from Green Pines entice listeners to engage with the irregularities that flow from rolled percussion, the whirring of an old electric fan, and the ticking of prepared metronomes. What's refreshing about all these artists is their ability to tease out the spontaneities hidden in mundane sounds.
Release to Start With
Merch for this release:
Cassette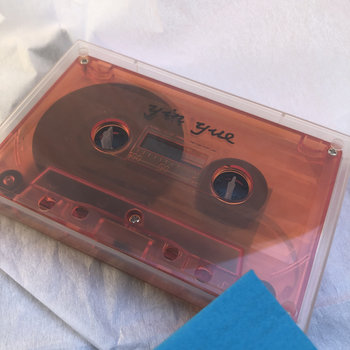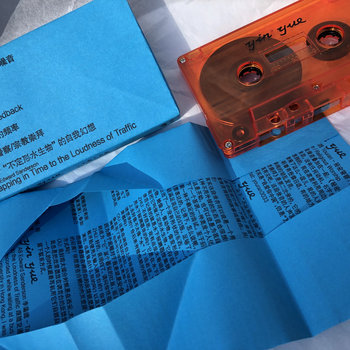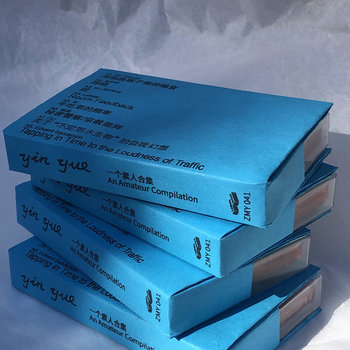 Yin Yue: An Amateur Compilation comprises tracks submitted by non-musicians in response to an open call for contributions via WeChat. "I encourage anyone to start recording, using their imagination, for themself at first," says Zhu. "I think the beauty [of amateur music] comes from the art of recording. Now, many people use their phones to record. The sound can be very strange—it's interesting, actually. If you're close to the object you want to record, sometimes small sounds have big energies."
–Jinhyung Kim