ALBUM OF THE DAY
BRNDA, "Do You Like Salt?"
By Erin Margaret Day · August 25, 2021
​
​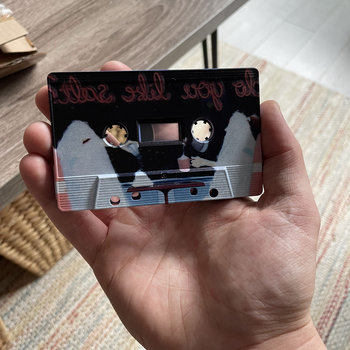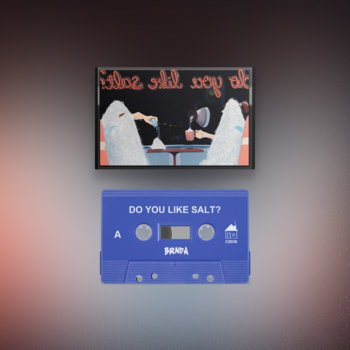 .
00:10 / 00:58
Merch for this release:
Cassette, Vinyl LP, Compact Disc (CD)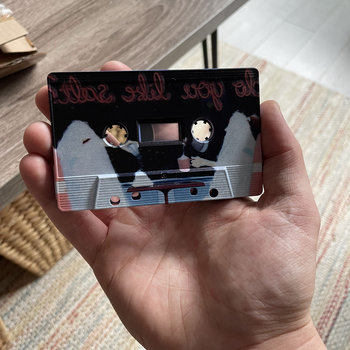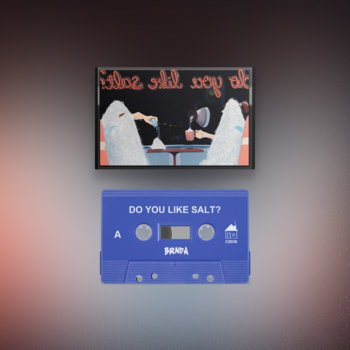 Parsing through the influences on the latest from D.C. art punks BRNDA, one finds oneself in a booth at their salty and sassy sonic restaurant. Do You Like Salt? takes off with a focus on humorous sprechgesang, dual vocals, themes relating to consumption, and the listing of stuff over a throbbing rhythm in a manner reminiscent of Bay Area post-punks Pink Section, as well as other comparably influenced current bands, like Shopping. The record's status as specifically a product of the District of Columbia feels perhaps questionable until "Perfect World" grooves in on a trajectory more closely aligned with last year's Coriky record in both its bass tone, provided by Christian Whittle, and the combined vocal and percussive performance of Leah Gage, showing strong similarity to that of Amy Farina. (It's possible this has less to do with them living in D.C. and more to do with a similarity in prosody and style resulting from drumming and singing simultaneously.) 
"The Diner" extends the spoken vocals and list-making element in a direction a little closer to UK contemporaries Dry Cleaning, but only if Florence Shaw was cracking up from drinking too much late night diner coffee; Shaw is much cooler and more measured than the members of BRNDA, who definitely prefer freaking out and having fun to moody intellectual postulation—something that also separates them from the spiritual center D.C. punk is often associated with. "Year of the Hot Dog by Burger Gang" and "Wrong Taco" remind us that a lot of that focus on fun (and much of the band's musical approach) is equally derived from Athens, Georgia bands like the B-52s and Pylon. The addition of saxophone and clarinet, likewise, put BRNDA in close proximity to active peers who also combine these influences with the skronky, U.K. post-punk bent of bands like Essential Logic, such as French Vanilla. However, by the time "George the Lobster" culminates in what sounds like a field recording of someone's whip rolling by, banging hip-hop, and the record concludes with the acoustic guitar and clarinet lullaby of "Red Iguana," BRNDA have made it very clear they plan on serving up whatever they want.