SLEPT-ON WEEK
Chilean Label Cazador Ushered an Indie Pop Golden Age
By Richard Villegas · August 09, 2023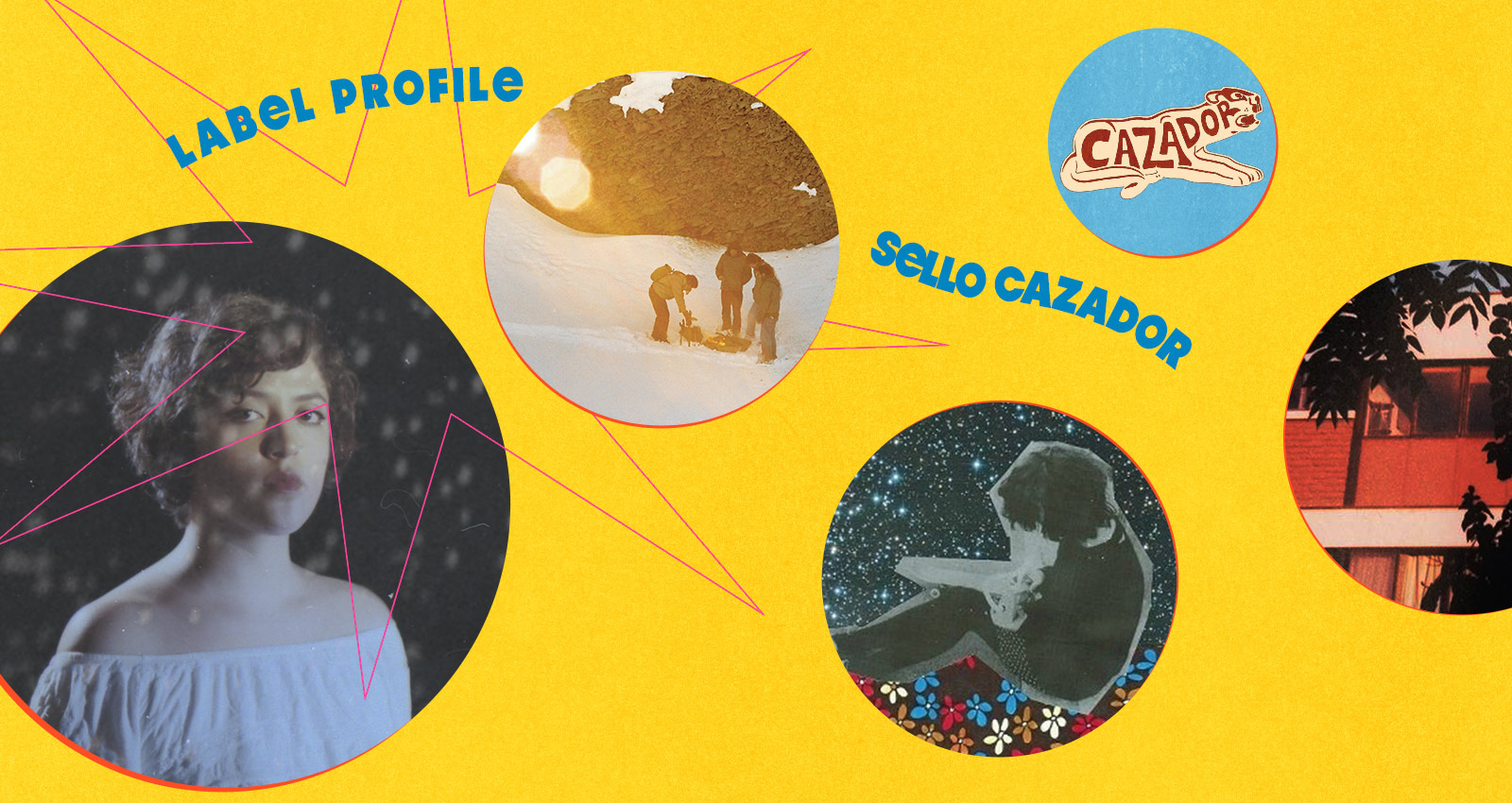 This feature is part of Bandcamp Daily's Slept-On Week, covering records, scenes, and artists we overlooked the first time around. Read more here.
---
Back in February 2011, revered Spanish newspaper El País boldly declared Chile as the "new paradise of pop music." At the time, soon-to-be superstars such as Javiera Mena, Gepe, Alex Anwandter, and Dënver had emerged as harbingers of a novel, synth-driven sound that was full of cinematic nostalgia and handcrafted South American charm. The scene also fostered soulful pop diva Francisca Valenzuela, psych wizards Astro, dreamy balladeer Fakuta, punk-disco duo Adrianigual, and grunge-pop pixies Marineros. Cristian Heyne, the visionary producer behind some of the age's most lauded records, was anointed the architect of this new sound, while classic Santiago venues like Blondie, Cellar, and Bar Loreto flourished as hipster playgrounds.
What fans today remember as Chile's indie pop golden age largely blossomed out of the rubble of a post-internet music industry. In decades prior, major label EMI had been responsible for launching Chilean rock bands Los Prisioneros, La Ley, Lucybell, Los Tetas, and Chancho en Piedra, making the remote South American country a power player within the larger rock en español movement. But as profits fell due to file-sharing and the eventual streaming revolution, the majors retreated from smaller markets in order to regroup. In Chile, this created opportunity for a host of homegrown labels including ALGORECORDS, Michita Rex, Capsula Discos, Piloto, Discos Pegaos, Sello Fisura, and—perhaps most enduring of all—Quemasucabeza. There was a collective stepping-away from leather-jacket stadium rock and into fresher, weirder, cross-genre sounds, which often resulted in greater local agency and better deals for artists.
"2008, 2009, 2010; those years were a turning point for independent music in Chile," says Diego Sepúlveda Porzio, founder of Chile's foundational Sello Cazador. Defined more by its meticulous curation than any specific genre or artist on their roster, the label was fertile ground for scene outliers from across the realms of indie rock, folk, electronic music, and hip-hop. Sepulveda and colleagues like the label's visual director Javiera Naranjo knew early on they were building the future of the Chilean music industry, which was echoed by the company's motto of "The sound of tomorrow, today."
"It dawned on us that our work could evolve into something much bigger," he says. "Young people who were born during the [post-Pinochet] return to democracy in 1990 were coming into adulthood and could go to nightclubs and concerts more freely. The prohibitive mentality that some of us grew up with during the dictatorship had changed. Lollapalooza arrived in 2011 with Kanye West headlining, so artists we never thought we'd see finally started coming to Chile. But now there was an opportunity for us to get on the same bill."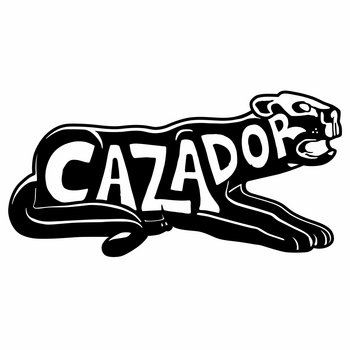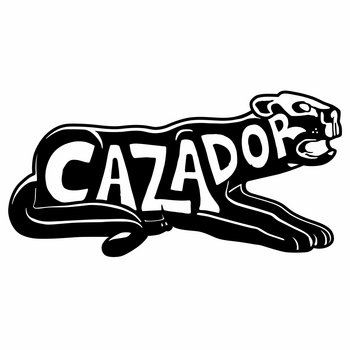 The idea for Sello Cazador began while Sepulveda was still in high school. Born and raised in the town of Los Andes, about 200 km north of Santiago, the young music lover soon learned he had little prowess for composition or performance and decided his dream of being involved in that world needed to evolve to stay afloat. He graduated in 2002 and began attending university in the capital shortly after, where he studied journalism and later got into filmmaking. Sepulveda never actually relocated to the city, so his nearly four-hour daily commute enabled him to devour countless albums and expand his musical worldview.
In 2005 he met Cristóbal Briceño, a scrappy musician and film student who'd grow into one of the most revered and prolific artists of Chile's modern indie age. A budding friendship led Sepulveda to become Briceño's manager. At the time, Briceño was fronting indie rock band Fother Muckers, a precursor to his future blockbuster band, Ases Falsos. As their manager, Sepulveda delivered demos to radio stations, newspapers, and labels, eventually securing a deal with Escarabajo Records to release the band's debut album No Soy Uno, which was produced by then-Teleradio Donoso singer Álex Anwandter. Sepulveda describes the record deal as a "fiasco" of bad promotion and threatening interactions, and amidst their disillusionment Briceño encouraged him to finally launch that label he'd been talking about. On January 31, 2008, Sello Cazador debuted with Ándate Cabrita, the first LP from Briceño's folk-y, electronic side project, Los Mil Jinetes.
"I was really inspired by Sub Pop," says Sepulveda, reflecting on his early hopes for Cazador ("Sello" means "label," so the label is commonly referred to simply as Cazador). "What that label did was often seen as relevant as what bands like Nirvana, Soundgarden, or Mudhoney had done. That made me feel like I could participate within the art without just being an executive. By the time Cazador came along, I felt like the curation could be as important as the songs in our catalog. I just figured that if I liked a band or a record, someone else must like it too."
Cazador's earliest releases helped consolidate Chile's burgeoning indie identity. DIY gems from La Reina Morsa and Protistas rejuvenated resplendent folk and rock canons epitomized by greats like Violeta Parra and Los Bunkers while anchoring narratives in contemporary anxieties such as seasonal depression and ill-fated tattoos. Adrianigual's Éxito Mundial was a hedonistic thesis statement on the dance music underground brewing in Santiago's metropolitan sprawl. Cazador also obtained the license for domestic distribution of Spanish producer El Guincho's cult classic Pop Negro. And perhaps their most emblematic release came with Dënver's breakthrough sophomore LP Música, Gramática, Gimnasia, a twee chamber pop masterpiece for which the label and artist signed a deal on a Dunkin' Donuts napkin.
However, the realities of operating within a small, mostly infrastructure-less scene eventually took their toll. Money was scarce, and though working with friends was a catalyst behind Cazador's success, it also became one of the biggest sources of tension. In 2009, Sepulveda, Naranjo, and Fother Muckers relocated to the town of San Carlos in Southern Chile in an effort to tap into non-centralized arts circles and refresh their creative vision. By the time they returned to Santiago a year later, Sepulveda and Briceño's relationship was souring, and Fother Muckers left the label shortly after. By 2012, Los Mil Jinetes also left Cazador, signaling to Sepulveda the end was near.
"If the band I opened the label with didn't want to work with me anymore, what was the point of carrying on?" says Sepulveda. "It had been really tough assembling a team for the label. It was just me and four co-workers from my day job who I'd convinced to help me out. But no one was making any money. We reinvested everything that came in. I also didn't have my best friend cheering me on anymore. Even today, though I no longer have a relationship with Cristobal, I always acknowledge that he was the first person to believe in me and in this project."
On November 23, 2012, Cazador said its farewells with a concert celebrating the release of La Reina Morsa's second LP Hijos del Hombre, which also included performances from Dënver and Los Mil Jinetes. The following years saw Sepulveda briefly return to filmmaking, work for the government's National Council for Innovation and Development (CNID), and even take a job as a label manager for French digital distribution company, Believe Music. By the time 2016 rolled around, Sepulveda had begun managing an indie rock band called Tus Amigos Nuevos, and the itch to reactivate Cazador was back.
"There was a new generation of bands on the scene," he says excitedly. "Los Bárbara Blade. Dolorio & Los Tunantes. Circulo Polar, which was Victoria Cordero's new band post-La Reina Morsa. Bronko Yotte was coming up; someone with whom I share so many ideas of what it means to work in the music industry. And Tus Amigos Nuevos were so full of ideas it was really fun and inspiring working with them. They're the ones who pulled me out of the depression from having closed the label in the first place. There was this sort of effervescence again, similar to what I first saw back in 2008, and I wasn't going to let it pass me by."
Over the course of 2016 and 2017, Cazador released a tidal wave of new records with a fresh talent roster that echoed the hallmarks that had made it an exciting and unique ecosystem for Chilean music nearly a decade before. Tus Amigos Nuevos hearkened to the rip-roaring rock 'n' roll of Fother Muckers, while Los Bárbara Blade inherited the electronic mischievousness of Adrianigual. But the writing was still very much on the wall. Again the financial burden had become too large for Sepulveda, which crushed this new upswing of inspiration.
Though Cazador technically shuttered towards the end of 2017, records from pop and R&B producer Centella and experimental electronic projects Noroeste Clap and JKRNDA were issued via the label as late as 2020. It also happened that like all idyllic chapters, Chile's fabled indie pop scene had reached its due date. Stars Javiera Mena and Alex Anwandter migrated to Spain and the United States respectively to keep their momentum going. Dënver, Astro, and Adrianigual broke up. And even local tastes had evolved towards burgeoning trap and reggaetón scenes that today command millions of fans internationally. Sepulveda also flowed with the times, and today he works as a label manager for Francisca Valenzuela's imprint Frantastic, though he's reluctant to discard another Cazador renaissance.
"If you ask me if the label is officially closed…I don't really know," he says coyly. "I see Cazador as something that exists independent of me. I serve this beast that comes down from the mountains every couple of years, hunts a few bands and then goes back into hibernation. The label isn't active at the moment because I just haven't found anything interesting enough to make me want to reactivate it. But we never went backwards. There wasn't much of a blueprint for independent music distribution back when we started, but today, if you look at a massive industry like Chile's trap scene, with artists who fill 10k-seat venues, I think many of the strategies they use come from what we built."
Sello Cazador's impact within Chile's modern musical landscape is indelible. Here are some catalog highlights curated by Sepulveda.
---
Los Bárbara Blade's unruly electro-pop sound was crystalized on the band's debut album Gracias!… Luis Pereira, melding synth-pop, dembow, and jazz improvisation into a jolt of punk-y, saturated electronics. The album includes their best-known cut "Vitamina C," an uproarious perreo that plays like a hybrid of Panamanian reggaetón trailblazer El General and Chilean electronic tropi-weirdos Mañaneros. Los Bárbara Blade showcase uncanny genre voraciousness throughout the album's run, leaping from glitchy samba on "Dança na Druba" to hip-hop infused ambient on "Afrodita" and psychedelic Middle Eastern melodies on "Sherezade" and "Autopista Nortesur."
At a time when synth-pop nostalgia dominated the Chilean hype machine, Protistas emerged as a bare-bones indie rock trio crafting searing confessionals that would influence future guitar poets like Chini.png, Patio Solar, and Niños del Cerro. Their magnum opus came with Las Cruces, an album filled with vivid snapshots of summer romances and bedroom philosophy, expertly produced by Astro frontman Andres Nusser. Get swept up in the bouncy melancholy of "Fantasma," "Granada," "Videocámara," and "Mi Pieza"—a fantastic soundtrack for sunset strolls.
While fans might be most familiar with La Reina Morsa's 2012 LP Hijos del Hombre, Diego Sepulveda highlights the band's 2010 debut EP Fiesta Pequeña as an especially significant release for Cazador since it was the first record he released outside of Cristobal Briceño's myriad projects. Comprising Victoria Cordero, Juan Fernando Rubilar, and Leo Saavedra, the band brought a delightful blend of whimsy and sober pensiveness to the label. The folk-y three-track mini album feels almost artisanal, weaving acoustic guitar melodies, electronic feedback, tiny percussive flairs, and darling harmonies from Cordero and Rubilar that make for a cozy listening experience.
All members of La Reina Morsa maintained side projects throughout their tenure, and Victoria Cordero's Círculo Polar is fondly remembered for its noisier approach to acoustic storytelling. On 2016's Como un patio lleno de flores, Cordero is aided by little more than her guitar as she meditates on walled-up hearts, serendipitous run-ins with exes, and finding peace in the vastness of the desert. But it's the subtle production enhancements that make this record a true gem; Cordero's vocals are cradled in echo and gauzy ambient sounds, almost searching for a softer side of shoegaze.
Sepulveda credits Tus Amigos Nuevos with restoring his excitement for Chile's dynamic underground, and it's easy to see why. The band's explosive 2015 LP Triunfo Moral is a riveting collage of garage and kraut that at times channels the sneering irony of Y2K-era indie sleaze and at others aims for prog grandeur a la Mars Volta. Tus Amigos Nuevos is certainly one of singer-songwriter and illustrator Diego Lorenzini's most beloved projects, filled with much of the witty DIY ingenuity that would become a hallmark of his own label Uva Robot.
Bronko Yotte
Gala
Bronko Yotte has been a rap mainstay for over two decades, cutting his teeth as an MC in Chile's storied underground and honing his writing skills working as a Spanish and literature teacher until 2015. That same year he released Gala, an ambitious LP unpacking working class struggles and monolithic concepts of death and ego alike over a canvas of smooth, jazzy beats. "En Nada 2," "Merced," and "Pesca Milagrosa" sizzle under the rapper's nimble bars, while features from Gepe, Jamez Manuel, Felicia Morales, and a host of other collaborators highlight the respect and peer support Bronko Yotte is able to command to this day.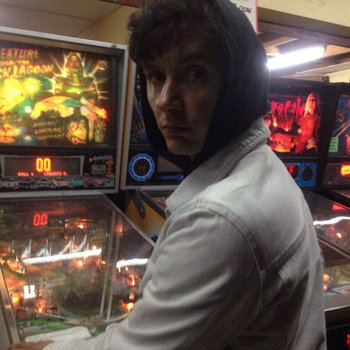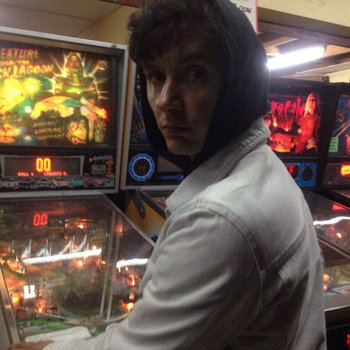 Another classic that transcended scene borders, Adrianigual's raging dance epic Éxito Mundial was a self-fulfilling prophecy of global indie pop domination. Thumping house basslines and rollicking piano keys made "Me Gusta La Noche" and "Arde Santiago" instant fixtures at hipster dance parties, while psychedelic waist-winder "La Agente" showcased singer Diego Adrián's seductive, otherworldly mystique. Glossy pop production from Alex Anwandter sent this album racing through the Latin American blogosphere, with many still citing it as an essential entry in the Chilean pop canon.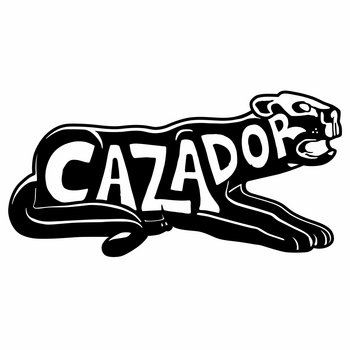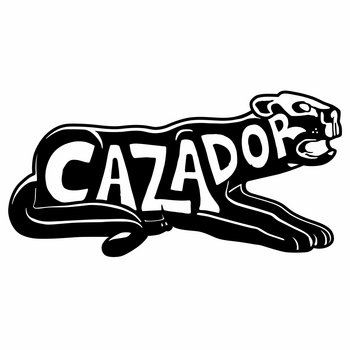 Las Canciones was the debut EP from singer-songwriter Martina Lluvias, which chronicled the gamut of romantic experiences from clammy-handed crushes to the festering disappointment of a dying relationship. Short and sweet, the EP's four tracks fall neatly into a sort of A and B side, opening on sunny swoon fests "En mi bolsillo" and "Canción de amor #1" and closing on the more somber and existential "La caída" and "Estos días." It's bedroom poetry driven to its catchiest, most affecting expression.
Recorded throughout 2006 and released three years later, El tiempo y la furia was the ambitious, freewheeling debut from Simón Cox's indie rock project Usuales. The band stood out from their more garage-inspired peers with layered instrumentation—banjo, slide guitar, and harmonica feature on the quirky "3.85 mts." and its country-fried counterpart "Si alguna vez." From brawling pub rock on "Arrecifo" to the title track's exquisite acoustic stargazing, Cox's mastery of mood and texture has been oft imitated and seldom achieved.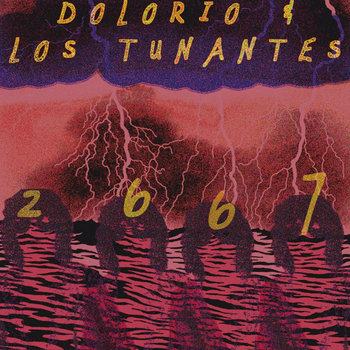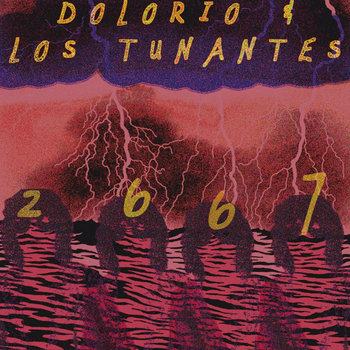 A symbolic passing of the torch, Dolorio & Los Tunantes's 2017 debut EP Muerte es Mentira was a joint release from Sello Cazador and Sello Fisura; the latter went on to become one of Chile's most relevant hubs for boundary-pushing underground sounds. Noisy and unrefined, the band offers a darker contrast to some of the scene's more earnest and streamlined rock bands, embracing thumping post-punk on "Gata Ganter" and ferocious psychobilly on "Cretinos" and "Maili Sairus." Come for the screams and riffs, stay for the utterly demented closing track: an eight-minute psych-garage cover of "Los Adolescentes," Dënver's disco ode to teenage fickleness.