LISTS
Eight LGBTQ+ Artists Keeping Chilean Indie Music Subversive
By Richard Villegas · July 25, 2019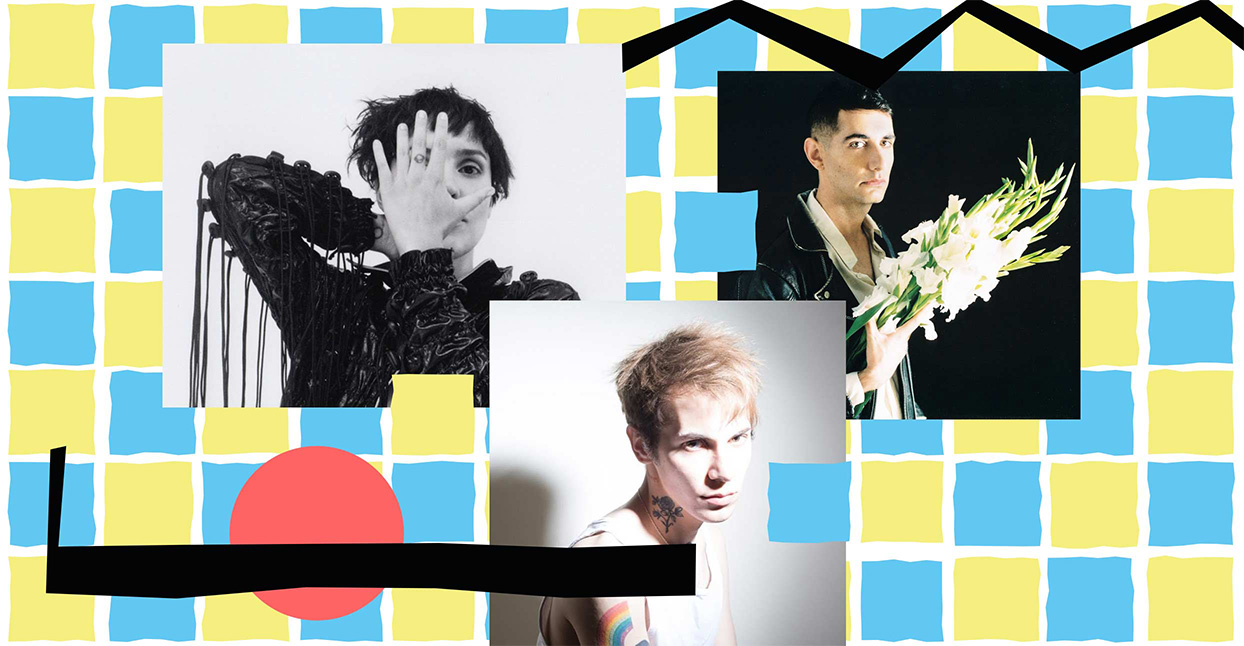 In Chile, one of South America's wealthiest and most modern nations, a long history of isolationism, political oppression, and religious conservatism has provoked vital voices of dissent from marginalized people within the music scene. The legacy of resistance dates back decades: Folk legends Violeta Parra and Víctor Jara became mouthpieces for the Chilean underclasses of the 1960s and early '70s, when extreme socioeconomic disparity and political instability set the stage for a violent military coup led by General Augusto Pinochet. The September 11, 1973 conflict was backed and largely instigated by U.S. intervention. At the height of Cold War paranoia, they had grown wary of then-President Salvador Allende's socialist government and the nationalization of the Chilean copper industry. Greed and international meddling led to the rise of Pinochet's brutal 17-year regime; Spanish newspaper El País reported a total of 40,000 people who were arrested, tortured, and/or had disappeared, including 3,065 confirmed dead and an additional 200,000 driven into exile.
Jara was one of the regime's most infamous victims, tortured and killed for his unflinching criticism of Chile's bloody socio-political downturn. Intimidation and censorship also became the biggest roadblocks for the new generation of artists, which included Chile's definitive rock band, Los Prisioneros. Formed in 1979 and fronted by Jorge González, the groundbreaking trio was one of Latin America's first rock en español acts to embrace synthesized sounds, cementing their 1990 masterpiece Corazones as one of the genre's finest documents. But the impact of their music extends far beyond a sonic legacy. Protest anthems like "Tren Al Sur," "El Baile de Los Que Sobran," and "Maldito Sudaca" became chart-topping pop hits dissecting classism and xenophobia, anointing Los Prisioneros as essential social narrators as well as frequent targets of government scrutiny and media blackouts.
This proud tradition of dissidence still reverberates through Chilean music, particularly in the case of queer and trans artists using their platforms to protest and subvert. In Alex Anwandter's "Siempre Es Viernes En Mi Corazón," the disco and nueva canción-influenced songwriter rages against Congress and church bodies, suggesting he'd rather see them burn than endure homophobic self-righteousness. In the vaporwave-flavored video for Javiera Mena's bombastic "Espada," the synthpop goddess drives down a neon-lit highway lined with scantily clad women, later emerging from in between the legs of her digitally rendered love interest in the song's rapturous crescendo.
"I don't think the intersection between my trans identity and creative perspective is coincidental at all," says Kamon Kamon Kamon, a trans woman crafting pop and darkwave with a distinctly non-binary soul. The young producer and songwriter is a core member of the AMIK collective, a growing network of LGBTQ+ artists fostering cooperation and mutual support within an industry that routinely dismisses them as niche or camp. "I would say it's paradoxical," they add when asked about the current state of affairs for queer and trans people in Chile. "Despite making inroads with the anti-discrimination law (2012), civil unions (2015), and the gender identity law (2019), we keep experiencing horrifying episodes of violence, and neo-Nazi groups are on the rise."
Chilean society has evolved at a frantic pace since the early '00s, when a booming economy and the advent of globalization made Chile—along with Brazil—a key player in trade and tourism in South America. However, cultural homogeneity there is often preserved by the country's isolated geography, and the recent rise of wildly influential right-wing religious groups, like Evangelicals and Mormons, has helped fuel a very particular kind of national conservatism. Homophobia and transphobia remain woefully common, and while Chile is by no means a theocracy, religious morality and obstructionism have halted numerous sexual education and HIV prevention campaigns. This has contributed to an alarming spike in HIV infection rates over the past decade, as popular youth publication POUSTA reported in painstaking detail, late last year.
"I feel like artists have grown much more comfortable showcasing their identity," says Namuel, a 26-year-old pop singer who infuses his video and stage work with graphic homoeroticism and feminine aesthetics. "Before it was very taboo, and now it's almost trendy."
He's right. While artsy punk agitators like drag queen Hija de Perra and trans sex worker group Las Indetectables have been instrumental voices of satire and resistance, the momentous student and feminist movements of recent years have made discourse over diversity and inclusive language increasingly normal. Growing independent publications like El Desconcierto, POUSTA, and Raro Magazine now regularly spotlight LGBTQ+ artists, while earlier this year, a highly publicized H&M ad campaign tapped musicians Fran Straube, Gianluca, Fanny Leona, and Francisco Victoria to promote their line of non-binary clothing.
For a closer look at some of these artists, we've compiled a list of queer and trans musicians making sure Chilean music remains sharp and subversive.
Theatrical singer-songwriter (Me Llamo) Sebastián is yet another social interlocutor following in the footsteps of giants, with a sharp mind and melodramatic voice very much his own. Combining a cutesy pastel aesthetic with disarmingly colloquial language, (Me Llamo) Sebastián's music oscillates between autobiography and the observed. Songs like "Niños Rosados," "Masaje," and "Hijos del Peligro" spin tales of gendered childhoods, sex work, and the perils of queer existence, all while references to video games, anime, and fairytales enrich relatable and often shocking portraits of daily life.
Songwriter, vocalist, multi-instrumentalist, producer, model, actor—there are few artistic disciplines Fran Straube is unwilling to try and even fewer where they don't excel. Straube has played in numerous bands, including Picnic Kibun and Fármacos, but it was their star-making turn with alt-rock trio Miss Garrison that thrusted the gifted singer and percussionist into the critical spotlight. As Miss Garrison's success grew, so did Straube's sonic curiosity, leading to the launch of their electronic solo project Rubio. Informed by mysticism, folkloric instruments, and digital percussion techniques, Rubio has grown into one of the most exciting and explorative projects out of Chile's evergreen musical landscape, taking the adventure global with performances at Primavera Sound, SXSW, and Mexico's Festival NRMAL.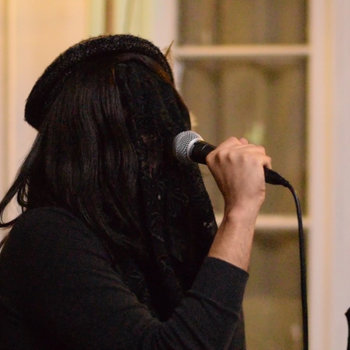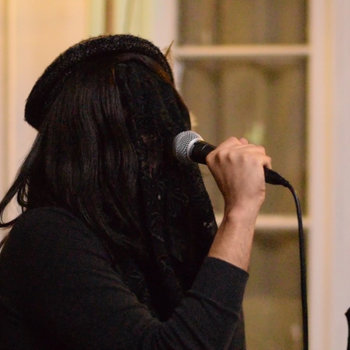 Navigating the music industry can be extremely challenging for LGBTQ+ artists eager to subvert stereotypes and respectability, which is why collectives can provide a comfortable environment for artists to experiment and collaborate freely. AMIK (Asociación de Músiques Independientes Kuir) is a collective creating safe and inclusive spaces where artists can color outside the lines without compromising their creative or personal identities. Synthpop and electronic production are the lingua franca among most of the collective's members, which include Andre Le Feuvre, Barbacius, Fëik, Index, Kamon Kamon Kamon, and Reinder. As mentioned, non-binary artist Kamon Kamon Kamon makes stylish darkwave pop with irresistible hooks, as on their latest single "Conquistar al Mundo."
Perpetually heartbroken fashion brat Namuel has walked the precarious line between pop songwriting and queer rebellion since day one. He first made waves with "Lucha Libre," a weepy reimagining of Jill Sobule's 2000 song "Mexican Wrestler," exploring power dynamics and unrequited love along with a controversial video that cast him opposite a much older love interest. Though Namuel's songwriting is geared towards a pop market, his visual work is devilishly provocative. On "Maldita Ingenuidad," Namuel and a rowdy group of friends cavort in overtly femme outfits; for "Yugoslavia," he tapped his boyfriend to rewrite the first romance to ever blossom in the Garden of Eden. Recent releases have seen the young pop star embrace harsh personal truths, exploring the chasms of heartbreak and a life-threatening eating disorder in songs like "Ganamos," "Payasos," and the devastatingly intimate "Cascabel."
When it comes to Chile's vibrant indie movement, the international gaze tends to linger over the capital city of Santiago a little too much. Hailing from Concepción in the Bío Bío Region of Southern Chile, Maxwell Morales creates avant-garde soundscapes with little more than his guitar and a fleet of effect pedals. Morales's productions are evocative of the verdant landscapes and rainy climate of his hometown, also reflecting many of his own apprehensions in love and identity, as beautifully heard on last year's aptly named Anxiety EP.
At the intersection of synthpop and Andean music you will find Franco Franco, a mysterious producer making danceable manifestos on colonization and indigenous heritage. Active since 2014, he first raised eyebrows with his full-length debut Glamour en el Altiplano, a concept album mixing glossy club sounds with magical realism. Extending beyond his own solo work, Franco Franco also produces and remixes for numerous artists in the Chilean underground including Felipink, Arachnida, and Kamon Kamon Kamon of the AMIK collective.