SCENE REPORT
Miami's Electronic Scene is at a High Water Mark
By Henry Ivry · Illustration by Emma Shore · August 16, 2023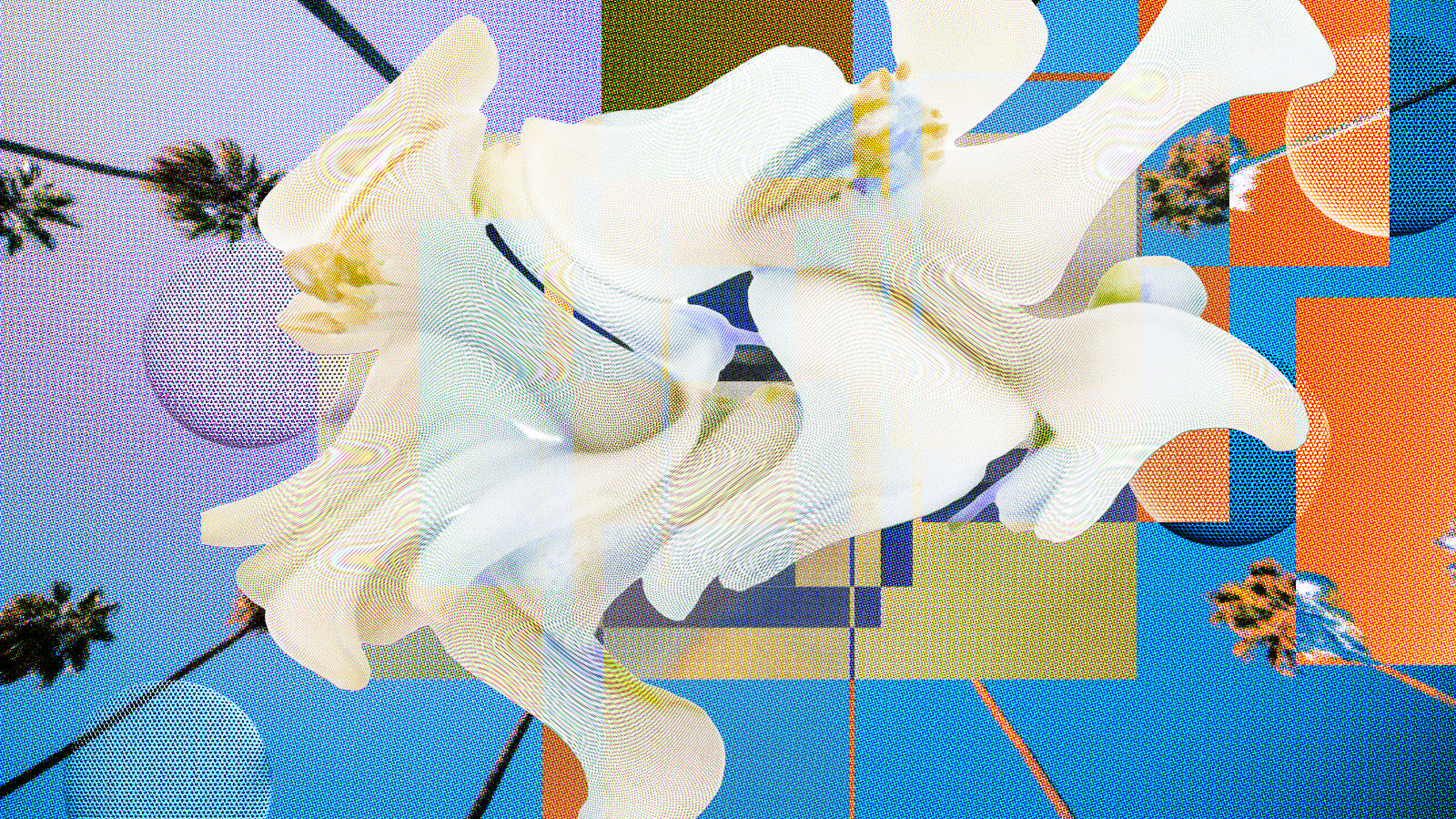 Miami, Florida is a city of contradictions. One of the most diverse cities in the U.S., it's also one of the most expensive. In a state that is quickly becoming the bastion of extreme conservatism, the city is famed for its hedonistic and queer party cultures. (We've previously touched on the Miami DIY underground and its doom and sludge scene as well.) For dance music fans, the contradiction is just as acute. For the past decade, Miami has been viewed as North America's Ibiza thanks to the popularity of cookie-cutter tech house and the Winter Music Conference (I mean, the city's biggest club is even named Space). But over the past couple of years, Miami has also established itself at the vanguard of a whole new generation of underground club sounds.
"Miami's electronic music scene is arguably at one of the highest points it's ever been, and as a result, the parties are getting better, the lineups are expanding, and more artists are gaining the confidence to put out their work and build careers in music," the duo INVT explain over email. And it's true—the past couple of years have seen an explosion of new talent. Were you even clubbing last year if you didn't feel the bass in local hero Nick León's "Xtasis"?
While venues like the Electric Pickle and the Spirit of Sound rave were important in the early 2010s, it's only in the past few years that a proper electronic scene has emerged. The producer and DJ Coffintexts recounts this transformation: "The scene was pretty different [in the early 2010s], there used to be a lot of foam parties, ranch parties, and more house parties." León has a similar memory (albeit slightly less foam): "There was no scene when I was growing up or at least a very scattered one. The biggest thing from my era coming up was Raider Klan and the Florida rap stuff which I was a part of for a while. DJs like myself, ULTRATHEM, [and] Nicholas G. Padilla really made an effort to create spaces and parties for people like us who were into more fringe electronic music. Mostly at this place 229, which was a warehouse where we were able to experiment between 2017 and 2019."
It's hard to overstate the influence of the now shuttered 229. "This place was where I really got my introduction to the real underground and became more involved in a heavier, more intense scene musically," the artist SEL.6 explains. "I could definitely say the shows I went to and were a part of at this place were very special in the sense that it helped send my love for all of this into full throttle." 229 provided the sort of physical infrastructure every scene needs, introducing people to everything from house and techno to the UK bass continuum. As Jonny From Space says, "229 helped incubate a lot of us in this current generation before the clubs took any of us seriously." Gami (who also DJs and produces as ULTRATHEM) pulls no punches in driving this home: "229 was the epitome of rave culture in Miami."
But a club alone isn't enough to drive a scene forward. Under the tutelage of scene elders like the legendary Danny Daze, the pandemic also saw a deluge of scenesters experiment with making music. "I think the biggest change is the amount of new producers releasing music," León says. "That was not really happening even two years ago. I think stuff like Bandcamp Friday really helped push people to be less precious with their tunes and put them out into the world."
Crucially, this also meant that there was an added element of diversity with the music coming out of Broward County. As Coffintext explains: "I think partying/clubbing here has moved away from the extravagant yet typical Miami Beach nightclubs and more into the city with a lot of diversity." Jonny from Space says that Miami's diverse and multifaceted musical culture is key to understanding the city's sound: "Even though we all come from different backgrounds we all grew up listening to Miami bass, freestyle, Latin and Caribbean music and now at an older age we lean on those things as the foundation of our sound and understanding who we are sonically."
I ask every one I speak with to try and define the Miami sound. They all hedge their bets. "I think my favorite thing about Miami is that there is no specific sound." León says. "Every producer has a different take that functions like a nice ecosystem of influences talking to each other. There is definitely influence from the diaspora as well as rap music, bass music, and everything in between but I think it's hyper-specific to each producer."
A refusal to define the Miami sound, though, also comes from a place of caution. As the city garners more attention, many of its producers are worried that outsiders might try to narrow it down—pigeonholing Miami into a caricature that will eventually end up as meaningless as a Beatport genre tag. Instead, what makes Miami so exciting is the fact that, as SEL.6 explains, it's less sounds, more vibes: "I think the best way to describe the sound, is not narrowing it down to a 'sound,' but rather describing it as a melting pot, which is what South Florida is famous for being in general."
Below, we build on those vibes, collecting some of the best releases that are bringing the sounds of Miami's electronic scene to the world at large.
---
While Miami is undoubtedly having a moment, that doesn't mean there hasn't always been great music coming out of the Magic City; Danny Daze has been flying the flag for the underground for over two decades and remains the scene's revered elder. This compilation drives that point home. Released and curated by Daze, he collects a who's who of younger upstarts but contextualizes their music within a longer history. Tracks by newer artists like Bitter Babe and INVT sit next to legends like Oscar G and Jesse Perez. What makes the whole compilation bang so hard is that these tracks all really work together as Daze weaves together a narrative of 30 years of Miami bass and breaks.
Asked to describe the "Miami Sound," INVT can't help but list myriad genres: "There's definitely a Latin influence in a lot of the music here, but also so many other influences at play. Rap, rave music, reggaetón, and tech house all have a presence here." Add to that list drum & bass and trap, and you get a taste of what Daze captures on Homecore! There are plenty of syncopated dembow rhythms on a record that is as close to a distillation of the Miami vibe as you'll find.
Merch for this release:
Vinyl LP
It isn't an overstatement to say that Nick León is one of the most exciting producers in the world right now. His music takes elements from reggaetón, cumbia, techno, UK bass, and pop to make club tracks that are as complex as they are funky. His breakthrough release for Future Times captures this perfectly—the A-side essentially consists of competing percussive loops stacked atop each other into dembow Jenga block towers that feel like they might tip over at any time. The flipside sees him get slightly more melodic, playing with IDM and techno textures. The highlight of the record sees him collaborate with Miami legend Greg Beato. What starts as a cerebral techno track is dissolved in a bath of battery acid to reveal a strange reggaetón hybrid, dense and creepy.
One thing that holds the Miami scene together is an underlying ethos of experimentation and collaboration. Many of the producers are constantly working together and pushing each other to try out different sounds. Case in point is MEDIA NOCHE, a collaboration between INVT and Coffintexts. Like a lot of the music in the electronic scene, it's a heavy listen—dense sub bass pulses weigh the record down as plenty of minor chord sequences and creeping synth lines add to the claustrophobia. But at the same time, the record shows off the rhythmic freedom of Miami—the trio touch on everything from electro to footwork to what might be the best hard house I've ever heard (even the most cynical chin-stroker could find themself dancing to "PURO LOCURA").
If MEDIA NOCHE is the sound of 4 a.m. in a warehouse, SEL.6's music is the sound of sunrise. "I strive to accomplish a somewhat ethereal, melodic sound, while simultaneously maintaining a somewhat heavy undertone," she says. "My goal is basically to make crybaby music that you can dance to." Her ongoing, self-released DESIRE series is testament to this, fusing her love of breaks and vintage R&B vocals. My favorite from this series is DESIRE V, where jungle tempos with lightning-fast breaks lay underneath melodies that twinkle like the daylight catching sequins left on the dance floor. What makes all three tracks particularly poignant is SEL.6's ability to pick the right vocal sample. "I always make an effort to keep some type of soul in my work," she says. And it's these samples that give her vocals that depth of human pathos.
Gami, aka ULTRATHEM, is a central figure in the Miami scene. Although she doesn't have as many releases or play as many gigs as some of her peers, she's been a vital force running and promoting the label and collective Internet Friends, and she was an early resident at 229. Inspired by the likes of GHE20GOTH1K, you can hear her experimental flair come across in STUNT DOUBLE, a rare collection of her productions and edits. There's everything here from Jersey club to hardstyle to Berghain-ready techno. What gives this record its real flavor, though, is an underlying sense of campiness. Even though Gami is operating at unforgiving tempos and intensity, each of these songs has a sense of playfulness—just try not to smile when she lets loose those short-circuiting synths on the otherwise-unrelenting "High Voltage."
Jonny From Space
Tide
Most of the underground club music coming out of Miami has a hard edge. Although there are on occasion some dreamy melodies, the scene loves polyrhythmic intensity and blasts of sub bass. As a DJ, Jonny from Space can bang it out with the best of them (just check out this masterclass where he goes back-to-back with León). But when he gets into the studio, he also isn't afraid to go softer. He describes his music as "aquatic," and the title of this release refers to that. Tide is an album of plaintive wonder made for the long walk along the beach back home after a night out. The tracks are closer to '90s IDM than Miami bass, but they still sound of a kind with his peers. Whether it is the occasional breakbeat wandering in ("portal") or a slightly haunted arpeggio ("deep breath"), this isn't ambient music for the background.
Bitter Babe and Nick León
Delirio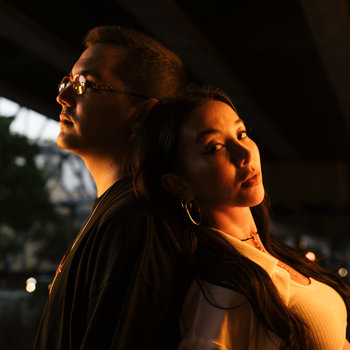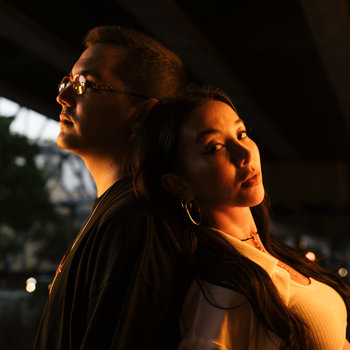 Bitter Babe and Nick León's Delirio reflects the global lines of diasporic music traditions routed through Miami. The EP fuses guaracha (a Columbian style of electrified cumbia), raptor house (or changa tuki, a halting and abrupt house music popularized in Venezuela) and bubbling (a reinterpretation of dancehall that's been popular in the Netherlands since the early '90s) with hard-edged techno. And while the EP borrows liberally from these traditions by traversing eras and geography, Delirio sounds like it could have only come from the present-day Miami underground. The drums are sharp and crystalline, the basslines tough and sinewy; the two use melody sparingly, letting their low-ends do the talking. DJ Python—who has collaborated with León before—even turns in a remix. If you need a short and sweet primer for everything Miami's electronic scene has to offer, look no further.