SCENE REPORT
Beneath the Glitter: Miami's Dynamic DIY Underground
By Jordan Reyes · Photos by Monica McGivern · February 07, 2018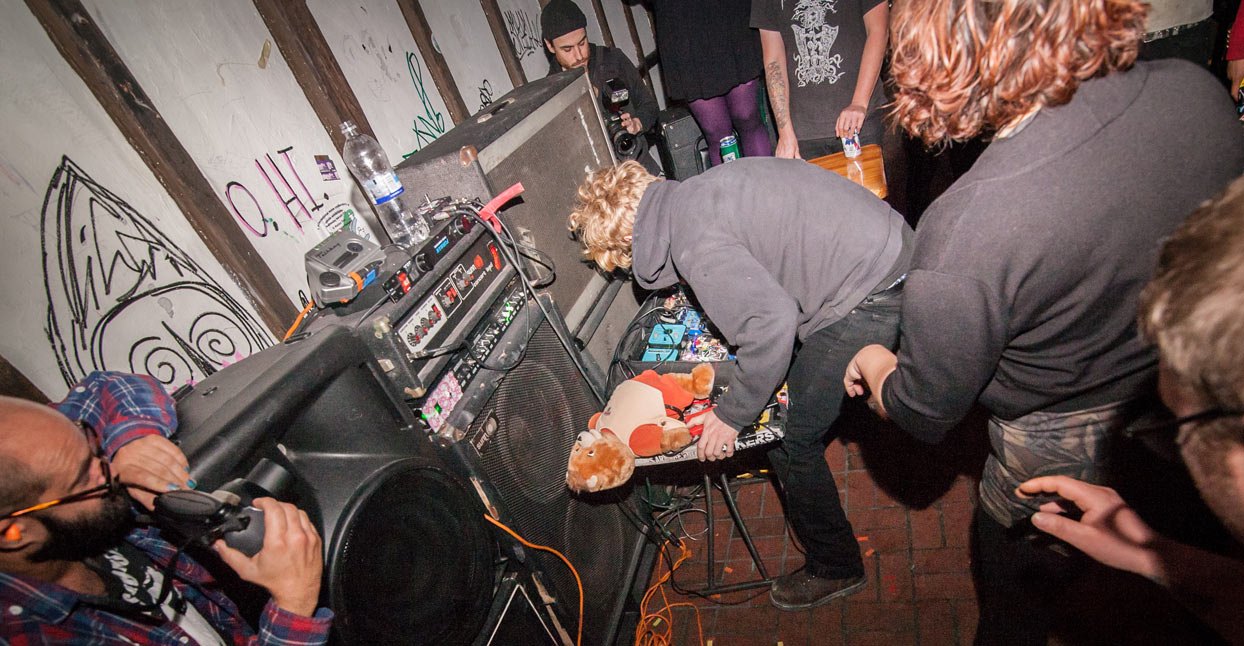 Miami is in love with its own mythology, and rightfully so. The city is home to many icons of the late 20th century: Gloria Estefan, Dwayne "The Rock" Johnson, Sidney Poitier. Much is made of Miami's glamour and beauty; there are few places on Earth where you can see dolphins cresting the neighboring water as you run down a four-lane urban street lined with palm trees, '50s art deco buildings, and skyscrapers. But like any metropolis, Miami has its shadows—the gap between the haves and the have-nots is wide. Given the city's fondness for public displays of wealth—spend any amount of time on South Beach and you'll be shocked—it may come as a surprise that, according to the last U.S. Census Bureau report (September 2017), the median household income in Miami in 2016 was almost $28K less than the national average. All that tension has to go somewhere; some folks water it down with drugs, others at 24/7 nightclubs like E11even, others with displays of wealth they can't afford. Then, there are those who choose to make noise.
Miami has a long history of generating abrasive audio—Rat Bastard (born Frank Falestra), Bill Orcutt of Harry Pussy, Robert Price and Priya Ray of Kreamy 'Lectric Santa, and more, all hail from the city, though Rat is the only person who's continually lived in Miami since the '70s. A member of Scraping Teeth—who Spin Magazine famously dubbed "The Worst Band in America" in their May 1993 issue—label head of the defunct ESYNC records, and founder of International Noise Conference (INC), Rat is the gravitational pull for all things weird in South Florida. He's also synonymous with another long-standing institution—Churchill's Pub, an English pub in Miami's Little Haiti, founded in 1979, that offers the oddest, loudest music in the smelliest, homeliest setting, where Rat frequently performs. "I've been in the same bar for 37 years," Rat says of Churchill's. "Other bars pop up and go away probably because they're mismanaged, and the people who attend those bars don't have any clue about music. Most of the time they don't care." He also estimates he's played Churchill's somewhere between 3,500 and 4,000 times.
Though Churchill's ownership changed in early 2014, much of the charm remains. The programming is varied. The sound is solid. Billiards can be played at all hours. The bathrooms are nastier than any ring in Dante's Inferno. And Churchill's is where many Miami musicians who've never played a show get their first chance to perform.
The Miami underground is inclusive by necessity—people need to pool resources like spaces, time, and knowledge in order for the scene to function. DIY venues consistently turn over and change hands, but other assets like recording equipment and audio expertise are more permanent. Rat Bastard records, mixes, and masters bands for free with equipment he purchased through a grant awarded in 2014-2016 by the Knight Foundation, helping hundreds of bands and projects across a massive sonic spectrum. Unpaid recording and audio engineering is a DIY tradition, but in Miami, it is frequently done with professional equipment—a boon to the scene.
Emile Milgrim, owner of the record label Other Electricities and managing partner of Sweat Records, a Miami record store, coffee shop, and community space, believes Miami is an especially welcoming place for experimental music. A Miami native, Milgrim spent a few adult years in Portland, but eventually moved back. Milgrim had been releasing experimental music, but never found the openness to it in Portland that she did in her home city. Upon her return, she became more active, involved in the city's burgeoning, wild experimental ethos, releasing music from projects like electronic crooners Treasure Teeth, experimentalist Fsik Huvnx, and more. Milgrim says she owes a lot of her local involvement to Rat Bastard's continual scene stewardship—and to Beatriz "Betty" Monteavaro, a Miami drummer who played in '90s sludge metal bands Floor and Cavity. She is now half of Holly Hunt, a titanically loud duo on Other Electricities synthesizing the best of drone, metal, psych, and rock. "Someone had left some drums set up at this backyard show," Milgrim remembers. "Everyone was drunk, and I sat down at the drums, messing around. Betty said it sounded pretty good. A few days later she told me I should play drums again, and I said I didn't have any money to get a kit. Four days after that, Betty comes to me with a drum kit and says, 'It's not the greatest, but I think you should play drums again.'"
Florida can be a tough slog for DIY bands on tour. It takes roughly 10 hours to drive through the state, whether you're heading north or south, a fact that often means bands end up booking three or four Florida dates—one coast, sometimes a central Florida gig, Miami, and then the other coast. Travel costs prevent some bands from touring altogether and, likewise, shows from non-local independent artists have to be backed by arts organizations like the Knight Foundation, the Institute of Contemporary Art, Poplife, or organizations like the Miami Music Club, a homegrown collective working in conjunction with the art world, helmed by Rob Goyanes, Brad Lovett, Ricky Vasquez, and Dave Rodriguez.
For a while, Miami Music Club, in Miami's design district, was an oasis in an otherwise aesthetically-pleasing but vapid neighborhood. The space hosted shows and gallery openings, and had been bequeathed to Goyanes, Lovett, Vasquez, and Rodriguez by the developer Dacra for a few rent-free months. When their time in that space ended, they metamorphosed into a programming entity dedicated to splicing non-resident artists like Drew McDowall, Boy Harsher, and others up with locals like noise queen Sharlyn Evertsz (who very recently decamped for Philadelphia) and DJ Romulo Del Castillo. Recently, they've developed an associated tape label, 2100, which has so far released four cassettes—a new one by Bobby Flan, a Rob Goyanes alias, one by Dim Past, Brad Lovett's techno project, and two by Matt Preira of Pewbert. Miami Music Club has booked DIY and visual arts events, and has appeared as part of the Miami Book Fair at the Pérez Art Museum Miami, in association with the Institute of Contemporary Art.
For a scene to flourish, variety is key, and Tara Long, vocalist of experimental hip-hop group Poorgrrrl, who also operates the warehouse space 229, is fully aware of this. Long seeks to highlight her ideas and those of other non-men and people of color. "Working for men is fine, since they may have the resources to pay you, but you're pushing their vision," she explains. "We have enough white male ideas running the world. I started thinking, 'Let me figure out how to push my perspective, and those of other less visible, more marginalized people.'" This combines with another goal—putting local underground artists into the international spotlight.
Five years ago in 2013, major music festival III Points began, pulling talent from across the globe and showcasing it in Miami. The festival has grown, but it hasn't forgotten its home. In 2017, III Points did something entirely new. On a stage called Dither, III Points, through Long's curation, created a specific area showcasing locals challenging "the expectations and perception of performance." Though Long was primarily responsible for the selection, a portion was curated by local queer musician Gami. Local artists like performance noise trio Squid Squad, queer experimentalist Ded Cooter, and no wavers Jellyfish Brothers played alongside international acts like Gorillaz, The xx, and Perfume Genius.
Despite the fact that the scene is healthy and flourishing, Miami is hardly synonymous with experimental music. "People have this preconceived notion of Miami as a superficial party city," Milgrim explains. "It's true to an extent, but there's more going on. So many amazing bands and artists are here, and the people doing it love doing it. They feel like they have to for some reason."
People in Miami are driven. They're invested in creating the scene that best represents them, and artists work cross-genre to support each other. It's most apparent once a year at International Noise Conference, Rat's week-long experimental clusterfuck, which Miami Music Club describes as "the most important thing to have happened to underground music in Miami in the last 10 years." This year, more than 200 artists from every conceivable sonic configuration across the world will come to Churchill's Pub to play a set no more than 15 minutes. The festival is free to all, and harsh noise legends like Hiroshi Hasegawa are as likely to show up as Thurston Moore. It's the best week of the year to be a music fan in Miami—special, and also terrifying. In addition to the many out-of-towners, close to 100 of Miami's best experimentalists and bands play INC each year, making it the perfect time to experience the diverse, progressive art happening under the city's tropical surface. If you find yourself in the city at that time, you'd be remiss to sit it out. Here are a few of the local highlights you might hear.
.
00:10 / 00:58
Dracula is a Miami folk duo playing songs in both English and Spanish. Eli Oviedo's fingerpicked guitar and gentle baritone are balanced with Dorys Bello's light alto. Their newest cassette Songs of Love & Melancholy on Selective Abstractions is their best-recorded endeavor to date, though the band is set to head into a studio soon to record an LP for Sweat Records' upcoming associated label.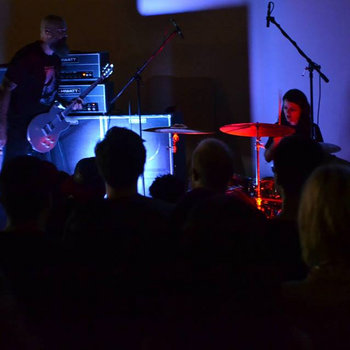 .
00:10 / 00:58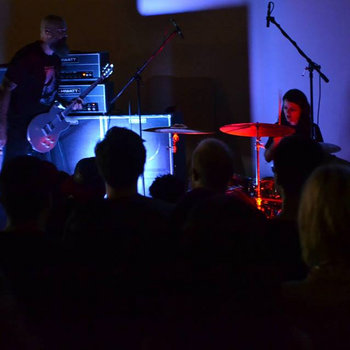 Merch for this release:
Vinyl LP
Holly Hunt is a heavy duo featuring Gavin Perry on guitar and Betty Monteavaro on drums. The riffs are thick as the Florida swamp and the percussion is a slow pummel. Think of Holly Hunt as the condensation of Florida's metal history, taking out the vocals and adding psychedelic overtones.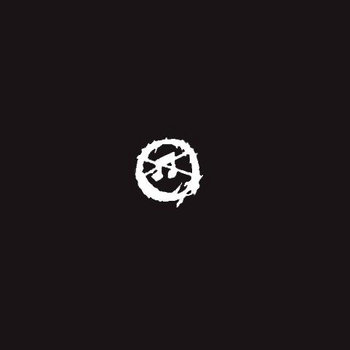 .
00:10 / 00:58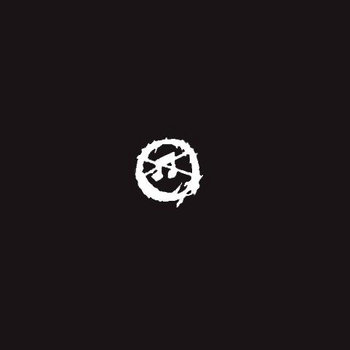 The solo project of South Florida resident Robert Brantley, who technically lives in Broward County, is all about quick shocks. Rooted in a lot of the same urgency as Japanoise stalwarts Masonna, Incapacitants, and Hiroshi Hasegawa, Brantley's performances are cathartic, physical, and incredibly short.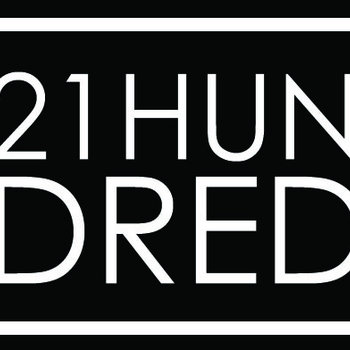 .
00:10 / 00:58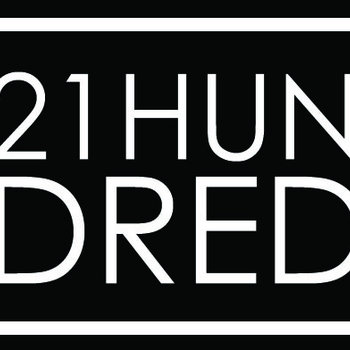 The electronic project of Rob Goyanes from Miami Music Club, Bobby Flan is as much critical theory as it is pulsing dance jammery. Warbling synths, drum machines, and occasional muttered vocals comprise the Bobby Flan recipe. His newest cassette on 2100 titled The Club Is A Concept is a tongue-in-cheek look at dance culture, featuring no vocals. Goyanes splits time between New York and Miami these days.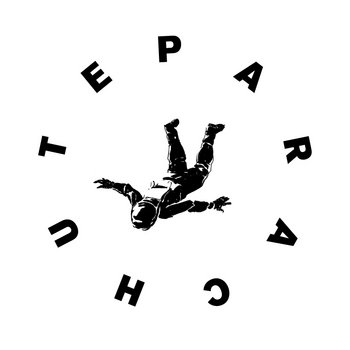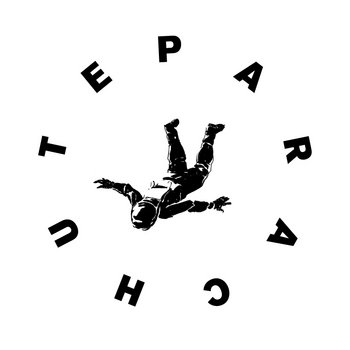 Merch for this release:
Vinyl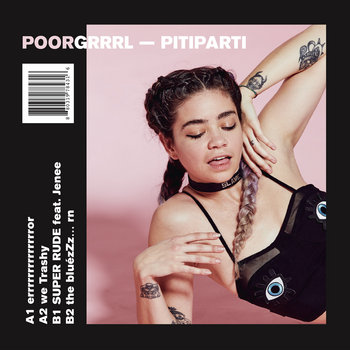 The experimental hip-hop project of Tara Long and Andrew Byrd, Poorgrrrl offer a humorous look at modern society, with their playful stabs at Instagram culture. The music itself is serious, but in terms of performance and delivery? Perhaps not so much. Poorgrrrl have a 12" EP out on Milan-based label Parachute.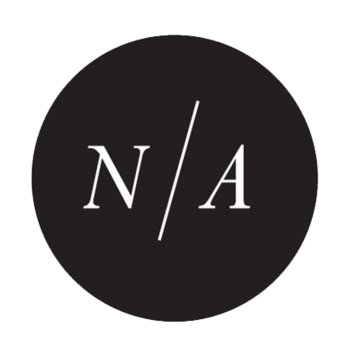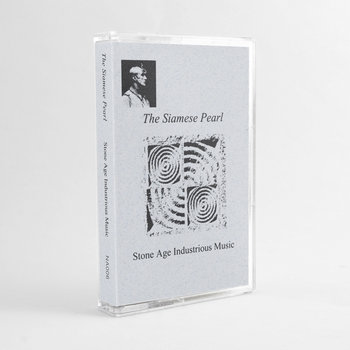 .
00:10 / 00:58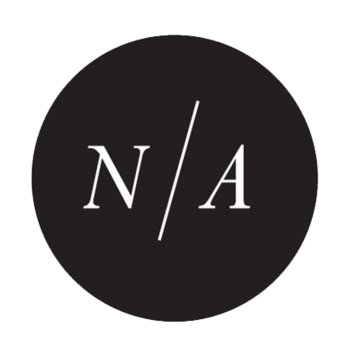 Merch for this release:
Cassette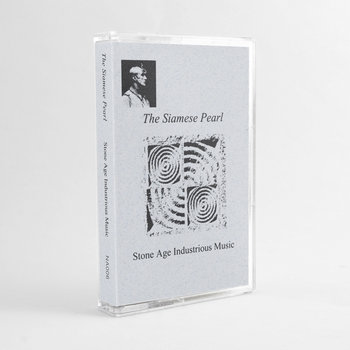 Carlos E. Oni's industrial solo project—at times reminiscent of early Current 93, less-poppy Coil, or Thighpaulsandra—puts an emphasis on his lyrical content and mesmeric loops and atmosphere. Oni also releases music as one half of Opus Finis.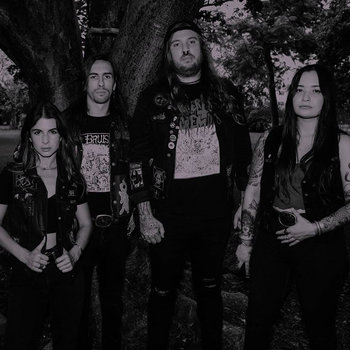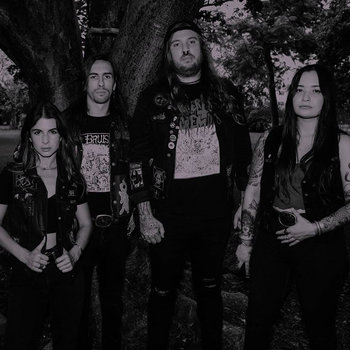 Merch for this release:
Vinyl LP
This Miami sludge/stoner band has gone through a lot of major lineup changes. Though originally started as just bass and drums, the band has since incorporated guitar and some seriously necrotic vocals. Damaged, heavy tuneage and riffage for an undeserving planet.