SCENE REPORT
From Patagonia to the Enchanted Valley: Mapping Argentina's Rock Multiverse
By Richard Villegas · September 25, 2023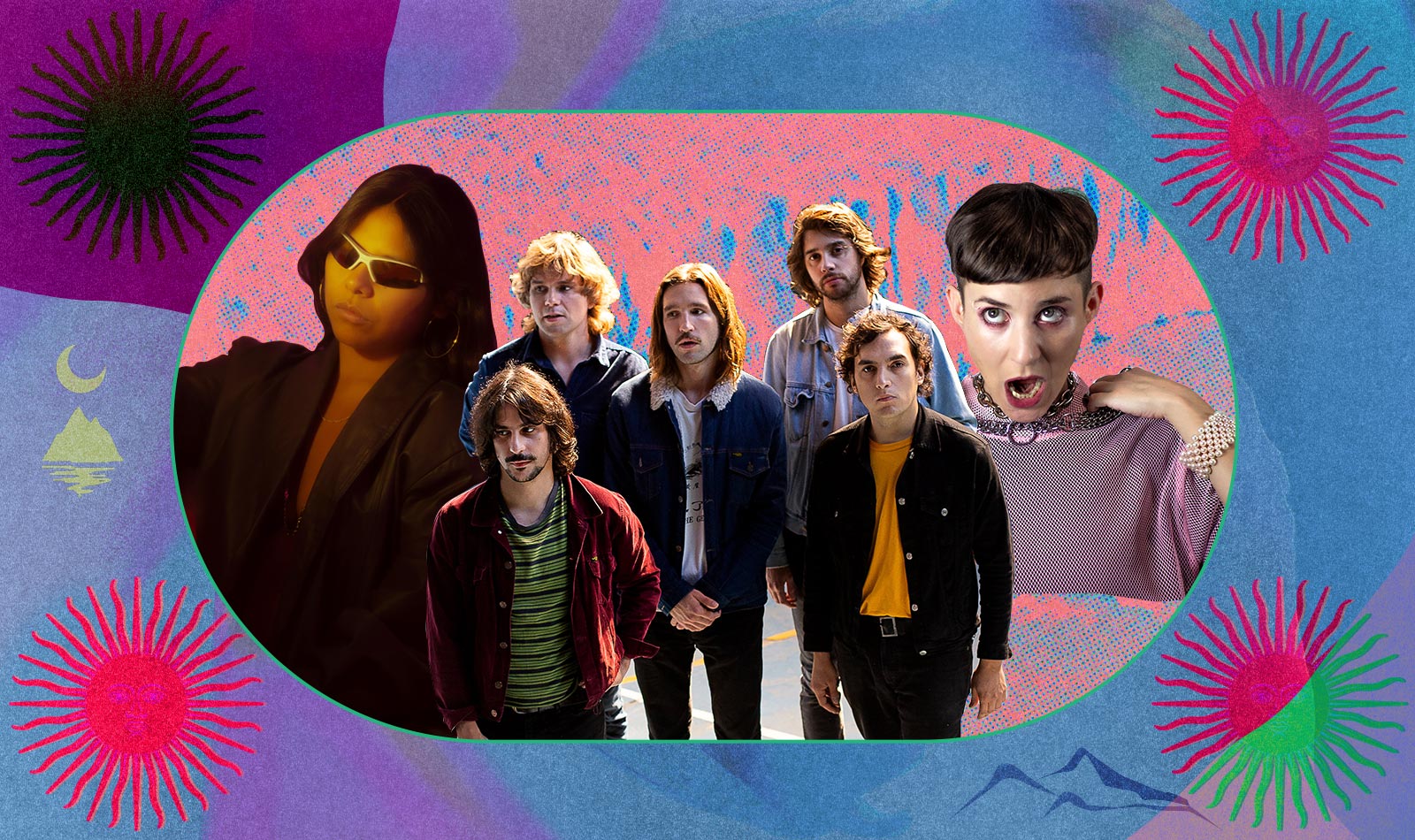 Argentina is a cultural titan. Images of heated soccer matches, fearsome labor unions, dreamy tango circles, and exquisitely cooked steaks are just a few familiar hallmarks of one of South America's most rambunctious peoples. (More than six months after their World Cup victory, chants of "Argentina campeón!" still ring through the streets with thunderous vigor.)
But within this pantheon, rock 'n' roll is perhaps the country's most influential product. As far back as the 1960s psychedelic pioneers Los Gatos and Almendra, through the military dictatorship of the late 1970s that provided countercultural stars Charly García and León Gieco, and into the post-Falklands War rise of new wave and post-punk via Soda Stereo, Andrés Calamaro, Sumo, and Virus. Argentina has ridden the pulse of what's now and what's next.
Merch for this release:
Vinyl
While much of this history is revisited in the 2020 Netflix docu-series Rompan Todo (or Break It All)—produced by Academy Award-winning composer and record producer Gustavo Santaolalla—the present is a very different game. Social, political, and economic turmoil are still very much intrinsic to rock's visceral storytelling. But in an age where nostalgia dominates conversations and trends, innovation has become a more prominent quest. Massive garage, electronic, and rap movements have risen to global prominence in recent years, blurring the lines between genres to create powerful new hybrids.
To better understand the country's current musical landscape, you'd be best served dipping into scenes by region, instead of simply using Buenos Aires as a barometer for the entire country. Sure, capital centrality is convenient; but it's not always representative of a country's diverse cultural currents. In order to dive a little deeper, we've created an expansive map of Argentina's musical archive, using rock 'n' roll as a compass and honing in on how history and territory impact artists in each region today.
---
Buenos Aires
The first thing every Porteño will let you know about their hometown is there are in fact two Buenos Aires: CABA (Ciudad Autónoma de Buenos Aires, aka the capital) and Provincia (suburbs and smaller cities across the province.) To most, that would be a minor distinction. But in Buenos Aires, it underscores a sharp contrast in scenes, audiences, influences, class, and access.
CABA is filled with nightclubs and venues that range from the stadium-sized Luna Park and Movistar Arena to more indie-friendly spaces like Niceto, Camping, and La Tangente. Musically, the city is a whirlpool where all things converge. Bresh's Top 40 soirées and HiedraH's dizzying alterna-raves have become cornerstones of Porteño nightlife, while individual electronic projects from Coghlan, Lujo Asiático, Kaleema, Dat García, and the early days of label ZZK brought house, ambient, and digital cumbia to the forefront.
Merch for this release:
Compact Disc (CD), Vinyl LP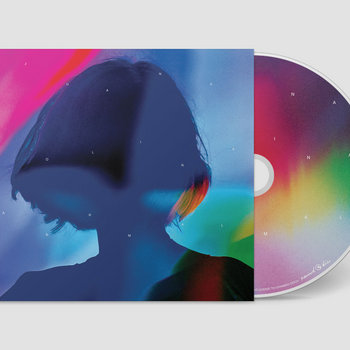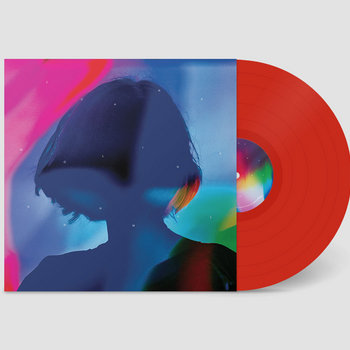 Retro-fashioned disco pop is another major export, with bands like Bandalos Chinos, Conociendo Rusia, Silvestre y la Naranja, Isla de Caras, Gativideo, and Laika Perra Rusa among the scene's most prominent names. The capital has also become a trap hit factory, boasting superstars Bizarrap, Duki, and Cazzu, while renowned freestyle competitions El Quinto Escalón and RedBull's Batalla de Gallos have been crucial launchpads for rap royalty like WOS and Trueno.
But let's talk about rock 'n' roll. The introduction to this story was filled with legends. Also, dudes. Most accounts of the rock en español movement would have you believe that women were either barely present or countercultural anomalies before the year 2000. But under-representation is not the same as nonexistence. Gabriela, Fabiana Cantilo, Juana Molina, and La Plata's Rosario Bléfari are among Argentina's most beloved rock goddesses, charting the realms of folk, punk, and experimentalism for decades. In recent years, women have terraformed Argentina's live music landscape, especially through the organizational might of the feminist movement that in 2019 got legislation passed dictating that at least 30% of all lineups must be women and gender-diverse acts.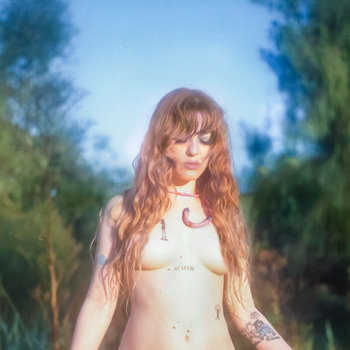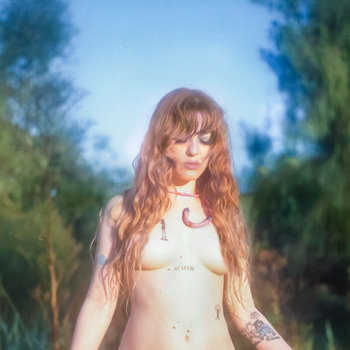 Merch for this release:
Book/Magazine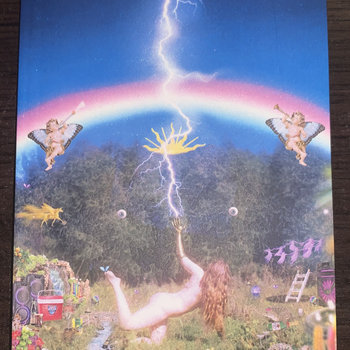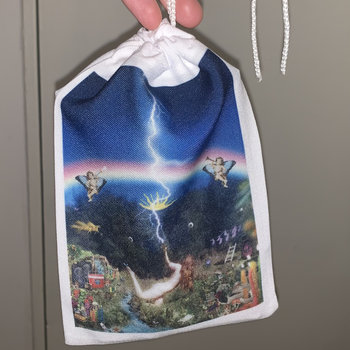 Barbi Recanati, Marilina Bertoldi, Lucy Patané, and Paula Trama of Los Besos have brought this fight to mainstream media while also producing hard-rocking, award-winning albums. The underground is likewise filled with women and non-binary artists twisting their guitars to create table-shaking noise, with NENAGENIX, Dum Chica, Blanco Teta, and La Piba Berreta (formerly of Los Rusos Hijos de Puta) taking up arms with doom and punk. The fight for space and visibility is hardly limited to the capital; nearby cities like La Plata and Mar del Plata, garage and post-punk have seen major boosts with Las Ligas Menores, Las Piñas, Violeta Castillo, Mora y Los Metegoles, Buenos Vampiros, Isla Mujeres, Las Tussi, and countless others.
"CABA has a very different infrastructure from the rest of the province, and even the country," says Danny Brichetti, guitarist and singer of post-pop duo Linxes who, in recent years, have broken out of their hometown of La Plata with national tours of Argentina and Mexico. "Ours is a university city with many arts programs, so students and other young people create across multiple disciplines." Much has been said about "indie platense" [shorthand for music from the region that's heavily influenced by '90s indie rock—ed.] The sound blew up in the early '00s with the label Laptra Discos and bands like El Mató Un Policia Motorizado."That sound has grown in recent years with newer acts like 107 Faunos, Mujer Cebra, and Tigre Ulli.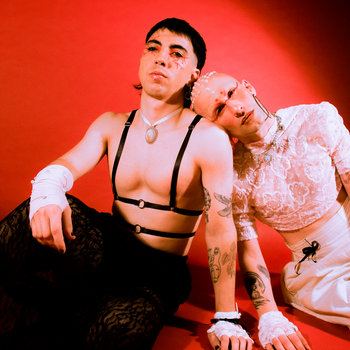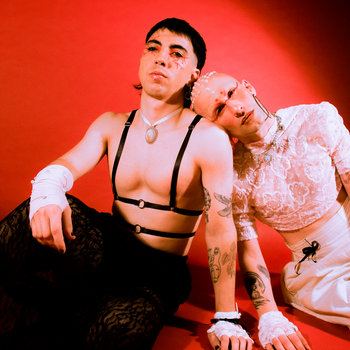 Linxes cite Virus as one of La Plata's musical pillars. A new wave ensemble synonymous with Argentina's post-dictatorship creative renewal, their mix of ironic songwriting, cheeky queerness, and stylized stage shows blurred the line between rock grit and pop grandeur. Singer Federico Moura died in 1988—one of Latin America's first prominent victims of the AIDS crisis—and has since become a patron saint of classic La Plata venue Pura Vida, which has fostered an inclusive, boundary-pushing local underground for over 15 years.
A few hours south, Mar del Plata's Club TRI and Casa del Puente Discos have nurtured the coastal city's own musical idiosyncrasies, putting a spotlight on the indie sleaze sounds of GABA and Esteban Quito, as well as the ruminant prog of Zoot and Altocamet.
"You can usually tell when bands from different corners of the country move to the capital," adds Linxes drummer and co-founder Lucas Stefenón. "There's a certain streamlining of the sound noticeable when you go back to those first records and hear the hunger and rawness in these bands. Maybe they don't have the best-sounding guitars or drums, but that identity is always at the forefront. The songwriting and storytelling captures the minutiae of their cities and regions, which is beautiful."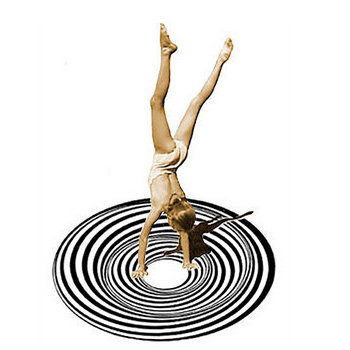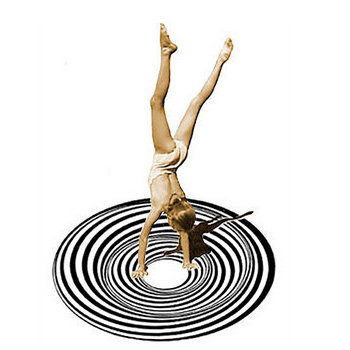 Merch for this release:
Vinyl LP
---
Mendoza
At the foot of the Andes you'll find Mendoza, a province lined with verdant vineyards that have helped Argentina become a global wine powerhouse. The industrial capital city of the same name is peppered with houses and small buildings reminiscent of Bavarian architecture, and laid-back weekends are reserved for hikes, park grazing, and asados (the sacred South American ritual of barbecue).
Within Mendoza's storied musical canon, Los Enanitos Verdes are the standard bearers. The rock en español stalwarts broke out in 1979 with a giddy blend of rock, reggae, and Argentine folk music that led to a successful and recurring production partnership with Andrés Calamaro throughout the '80s. But they wouldn't become actual rock gods until the following decade, when their 1994 cover of "Lamento Boliviano"—written by fellow Mendozinos, Alcohol Etílico—went supernova as rock en español's definitive power ballad. Today, the band's adventurous influence can be traced through ska legends Karamelo Santo and into the bohemian hybrids of Hormigas Negras.
"Mendoza is a beautiful, mountainous region and there's a three-hour siesta period ingrained into the culture that results in a slower day-to-day rhythm," says Mariano Di Césare, singer for indie rock luminaries Mi Amigo Invencible, and mastermind of ruminant solo project El Principe Idiota. "That calm and stillness produces art that skews observational and contemplative."
With over 15 years in the game, Mi Amigo Invencible are emblematic of Mendoza's impressionistic underground, which a decade ago was dubbed Manso Indie by Buenos Aires-based Venezuelan journalist, Yumber Vera Rojas. They rose to national prominence alongside bands Usted Señalemelo and Perras on The Beach, as well as the respective solo projects of Juan Mango and Simón Saieg (aka Dopple Gangs), who melded poetic introspectiveness with atmospheric synths, rap bravado, and high octane live shows.
Meanwhile, the scene's folkier, handcrafted sound has been expanded over the years with luminous singer-songwriter records from Lucca Bocci, Mariana Päraway, and Agustina Bécares; and fuzzier, psychedelic entries from Pasado Verde, Las Luces Primeras, Cerro Dublín, and Trílicos. Beloved scene outliers also include sardonic punks Las Ex, and soulful chanteuses Anyi, Eve Calletti, and Clau Terra.
"Mendoza is a small city so you can't play more than once a month, which makes moving to Buenos Aires inevitable," adds Di Césare, reflecting on Mi Amigo Invencible's cinematic Nostalgia trilogy: Relatos de un Incendio, La Nostalgia Soundsystem, and La Danza de Los Principiantes. "A song like 'Los Pájaros' I wrote during a visit home. I was surrounded by birds and my dogs in the yard, tapping into that nostalgia for home that so many of us experience when we go to the capital to make our careers happen. But the mountain always calls us back home."
---
Patagonia
"The weather is hostile" says Marina Fages, the vocalist and visual artist who grew up in Argentina's southernmost province of Tierra del Fuego, and whose work captures the extreme landscapes and sounds of Patagonia. "It's very cold, and the coastline is incredibly windy, so I think that hostility is reflected in Patagonian music. The constant shrieking of wind and steam heaters; pebbles and branches banging on the windows; it feels like the weather is a living, breathing organism. It's otherworldly. And in that tension, lots of punk, metal, hardcore, and prog have flourished."
Bands such as Embrace The Darkness, Black Mata, and El Amo Debe Despertar in Tierra del Fuego and Santa Cruz have all embraced the drama of the region's long nights, creating expansive metal epics. Chubut's Dimartis, S.E.R., and Fin Del Mundo, and Neuquén's Atrás Hay Truenos, have harnessed the ruminant soundscapes of prog, kraut, and post-rock to expand the surrealist storytelling of Southern Argentina.
Punk is also a vital medium for weather-grounded indie kids aching to relieve their restlessness. From the irreverent surf punk of Les Amants, Kawabonga, and Hay Escarcha, to the visceral post-hardcore wailing of Fages, Sur.i.name, and La esperanza de mis niñs, muerta, yace en su jaula, and whimsical bursts of post-punk and garage from Club de Haters, El Peligro de los Vientos, Denis y los Sheites, Mechacorta, and INVVAVES; Patagonia is a land of thrashing.
"Patagonia endured brutal colonization," adds Fages, highlighting the ways countless families were encouraged to repopulate the region throughout the 20th century in waves of industrial development and economic incentives. "There were numerous campaigns to eradicate the indigenous populations from the land. So even though folk music is immensely popular across the region, it comes less so from roots music and more from the traditions migrating families brought with them."
Among Patagonia's best-known folksters are psychedelic troubadours like Lisandro Aristimuño and Shaman Herrera, as well as percussion-driven trio Femina and singer Clara Trucco's electronic project Weste. Vika Mora and Julieta Rimoldi have created dazzling records with a handmade, acoustic spirit, while indie rock tales from Ignacio Boreal, Gustavo Gelpi, Rey Mapache, Armando De La Península, and Las Mañanas depict the region's towering icebergs, verdant hill tops, and rocky coastlines.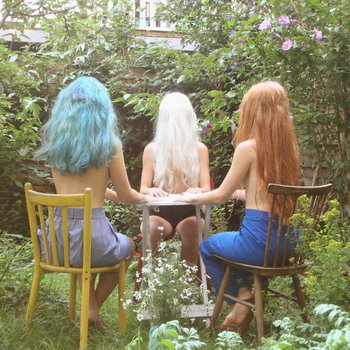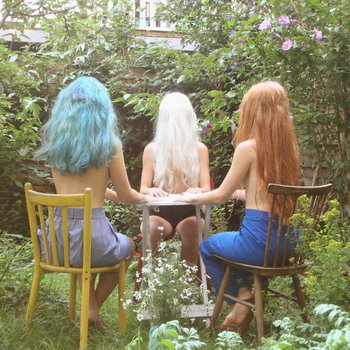 Merch for this release:
Compact Disc (CD), Vinyl LP
Evocative storytelling is hardly limited to guitar wielders, as proven by established rappers and R&B crooners Sara Hebe, Negrah Lyah, and La Valenti. Rising internet stars Raybet, niniö ayer, and Futura Kadavro have emerged from hyperpop, indie pop, and emo waves percolating online in recent years. And electronic producer Tayhana turned her cocktail of reggaetón, cumbia turra, Brazilian batucada, and cutting edge tech-house into a Latin Grammy-winning collaboration with pop superstar Rosalía, bringing Patagonia's sonic melting pot to the global stage.
---
Northern Argentina
Where the South of Argentina becomes increasingly brusque and narrow with every passing province, the North is wide, temperate, and topographically diverse. Northwestern provinces Salta, Jujuy, and Tucuman are characterized by the arid, extraterrestrial landscapes of the Valley of the Moon and the kaleidoscopic wild flora of the Enchanted Valley. The horizon molts from green to a yellowish brown as you approach the outer rim of the Atacama Desert, adding magical realism to the syncretic folk traditions that coalesce at the crossroads of Argentina, Chile, and Bolivia.
In sharp contrast, the Northeastern littoral region is known for verdant jungles and wetlands that border the Paraguayan and Brazilian Amazon, and follow the rivers Paraná and Uruguay until they eventually meet at the fabled Río de la Plata, leading to the Atlantic. Northeastern provinces Formosa, Chaco, and Santa Fé—as well as the sub-region of Mesopotamia with provinces Misiones, Corrientes, and Entre Ríos—have developed their own signature sounds, melding countryside folk with ambient, psychedelia, and rhythmic patterns absorbed from Brazil.
"In [the Northwest] we're much closer to Bolivia than Buenos Aires, so that's a larger influence on the regional sound," says Feli Colina, who tapped into the lore of her native Salta on 2022's El Valle Encantado. Woodland sprites, horseback riders, and warrior poets merged with booming bombo legüero and the dreamlike prose of Catholic scripture to produce fantastical body music, which Colina channeled on the moody, nocturnal covers of 2023's LXS INFERNALES.
"Religious and culinary traditions are a mix of indigenous and post-colonial criollo customs," she adds. "There's a sort of magical tension in the streets. Women are very connected to intuition. The music is slower, tied to mestizo rhythms zamba and chacarera. Dance is connected to [Bolivian] saya and el carnavalito. And folklore is filled with themes of mischief and devilishness. Just about every folk song from Salta talks about basil, wine, the Devil, and ghosts."
Colina cites legendary folklorists Mercedes Sosa and Gustavo "Cuchi" Leguizamón as crucial storytellers who embraced the oft-ignored plight and teachings of indigenous communities. In recent years Diosque, El Asesino del Romance, Estación Experimental, Alem, and El Estupido Martes Sangriento have expanded the Northwestern canon with their own visionary forays into indie rock and synthpop. Other acts operate through a lens of metal and reggaetón—thrashers La Muerte del Sol and Vadra, and perreo all-star Chocolate Remix.
In the Northeast, storytelling is sensorial, informed by the rainy, humid climate that has given the music a liquid quality. From the ambient ruminations of Sobrenadar and Guazuncho to the throbbing jungle sounds of Corina Lawrence and the warbling psych of Los Nuevos, water is intrinsic to the region's musical DNA. For rockers Las Liebres, Superlasciva, Mencho, Guauchos, and Mephistofeles—whose music spans indie rock, psych, and metal—the nuances of the territory guide the creative process. And for an even deeper rabbit hole, the vast catalogs of labels Casa Boreal in Entre Ríos and Mamboreta Psico Folk Records in Formosa offer a dizzying array of rock and electronic music confirming the northern underground is as fertile as its soil.
---
Central Argentina
Close enough to the capital to reap the benefits of a globalized scene but far enough to cultivate a distinct regional identity, central provinces like Córdoba and Santa Fé have birthed some of Argentina's greatest icons. Soccer phenom Lionel Messi, revolutionary leader Ché Guevara, and pop superstars Fito Páez and Nicki Nicole all hail from the industrial city of Rosario in Santa Fé. Meanwhile, Córdoba's namesake capital has produced a diverse crop of music stars ranging from rock (Eruca Sativa) to trap (Paulo Londra), pop (Daniela Spalla), reggaetón (Ms Nina), and cuarteto (La Mona Jiménez).
"Rosario is very close to Buenos Aires, which tends to work against us," says Juan Manuel "Checho" Godoy, founder of cult blog Rosario Indie. "No one invests in culture here since they can just go to the capital whenever they want to perform or see a show."
Godoy traces Rosario's musical canon back to the '60s and Litto Nebbia's Los Gatos Salvajes, who became simply Los Gatos upon their relocation to the capital. In the 1970s came Rosario's countercultural trova movement, with the rise of troubadours Juan Carlos Baglietto, Rubén Goldín, Silvina Garré, and a young Fito Páez, who'd later rule the pop charts throughout the '90s. With the new romantics came bands like Certamente Roma, Punto G, and Identi-Kit, the latter a launching pad for "El Pájaro" Gómez—also a '90s sensation with his subsequent band Vilma Palma e Vampiros. Punto G's Coki Debernardi also rode out the decade with experimental rock ensemble Coki & The Killer Burritos, while a fresh crop of labels including Planeta X, Polvo Bureau, and Soy Mutante ushered the indie boom of the new millennium.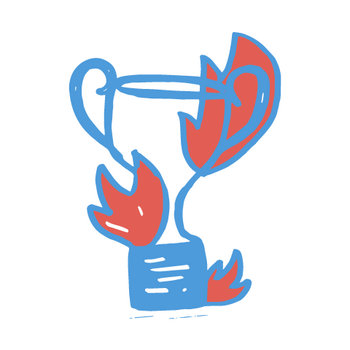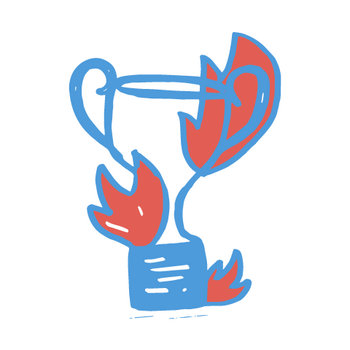 "The city's moment of glory was roughly between 2003 and 2010, which was a time of cultural and economic prosperity," remembers Godoy, highlighting the rise of scene staples Aguas Tónicas, Sinapsis, Juani Favre, Oscar Favre, and his own electro-pop band Matilda. "But since then things have taken a darker turn with the appearance of narcos, money laundering, and other murky dealings. And since government bureaucracy makes it virtually impossible to set up cultural centers, new bands flounder in either giant theaters or small, ill-equipped bars."
Rosario's precarious infrastructure has led scrappy musicians to embrace a DIY ethos, playing in houses and clandestine spaces, and leaning into a punkier garage sound. Torneo de Verano, Daddy Rocks, Los Cristales, and Mi primer año sabático prioritize urgent bangers over polished production, while electronic experimentalists Gladiolos and ññññ are comfortable keeping things weird.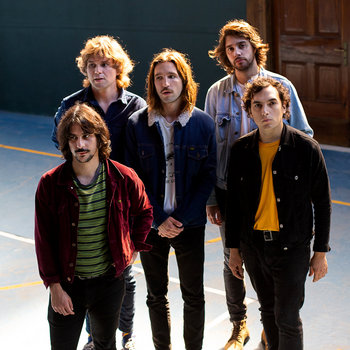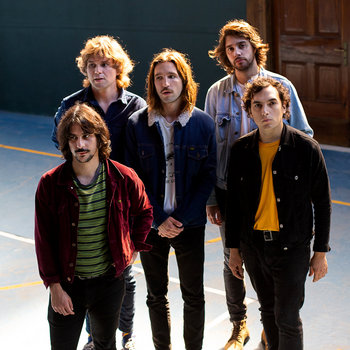 In Córdoba, TELESCOPIOS, Inolvidables, and Valdes are masters of elegant indie rock and pop, and in the neighboring province of La Pampa, groovy, folk-inflected rock has also borne fruit. Spend some time with the romantic melodies of Los Siberianos and Jableach, crunchy guitar epics from Las Sombras and Indio Brujo, and gauzy electronic ruminations by Romina Péchin and Rayo Hunters for a taste of Central Argentina's forward thinking talent.