LABEL PROFILE
ZZK Records: How a "Random Gringo" from Texas Helped Latin American Dance Music Take Over the World
By Catalina Maria Johnson · November 30, 2016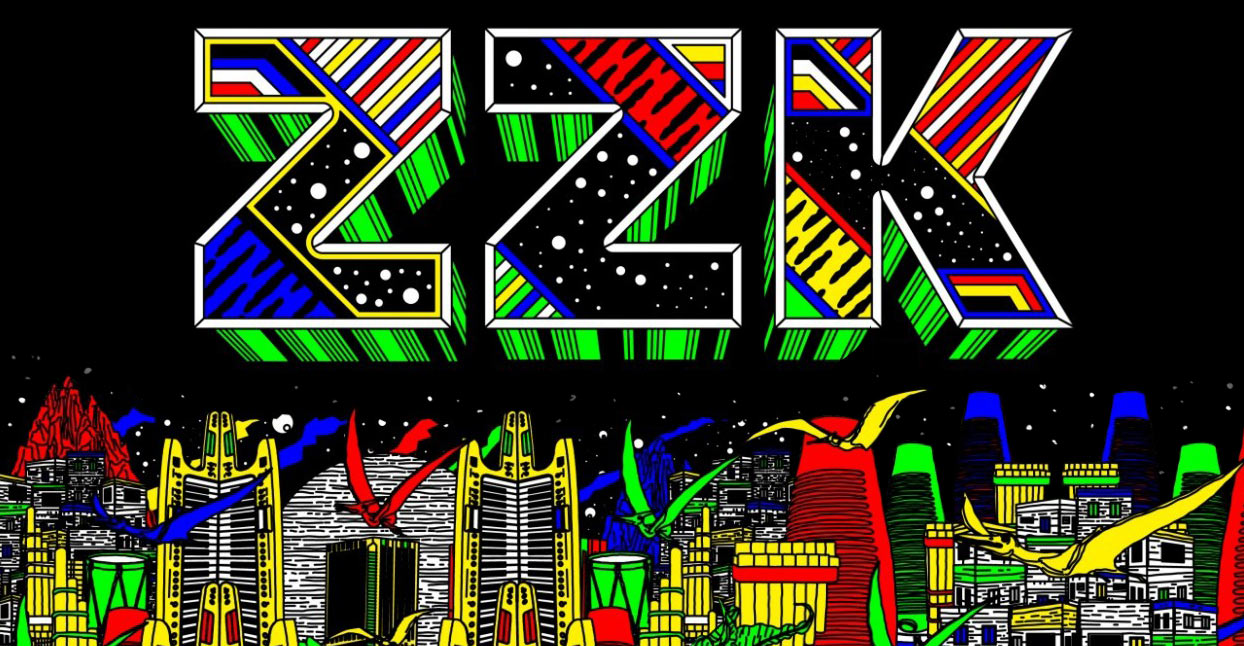 The post-colonial evolution of cumbe, a Guinean courtship dance, into the cumbia, a dance phenomenon known throughout the Latin American diaspora with varying regional inflections, is a fascinating story. Though cumbe surely came to Colombia's shores with enslaved Africans shipped in by Spanish and English colonists, it wasn't until clarinetist and big band leader Lucho Bermúdez folded its rhythms into his pop-jazz orchestra's repertoire in the 1940s and 1950s that cumbe began to transform into the cumbia. It became wildly popular throughout Central and South America, mixing with indigenous Andean instrumentation and Afro-Cuban rhythms in Ecuador, taking on heavy psych-rock inflections in Peru. By the end of the 20th century, the cumbia had become a solid cornerstone of Latinx diaspora family gatherings and celebrations, able to bring every generation together. And in the early aughts, its supremely danceable rhythms fused with electronic dance beats to become a stylistic darling of club nights around the world.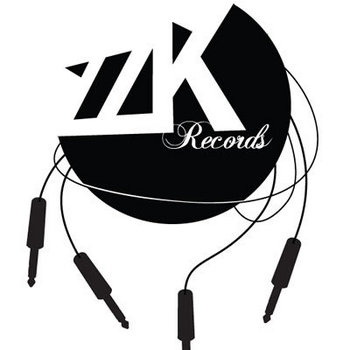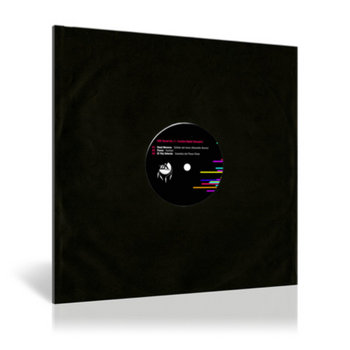 .
00:10 / 00:58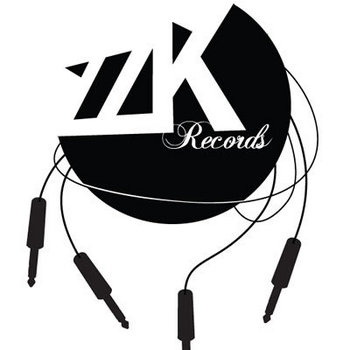 Merch for this release:
Vinyl LP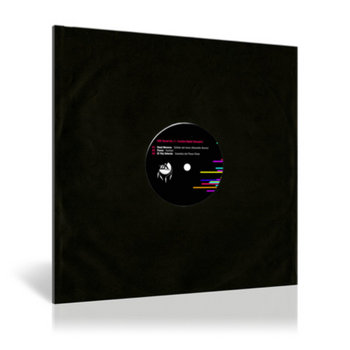 This latter-day cumbia phenomenon was fueled in part by pioneering mixes created by artists signed with ZZK Records. The unlikely tale of the Buenos Aires-based label—named after a Slovenian philosopher-psychoanalyst and founded by a Texan—begins in the library and on the radio.
In the early nineties, Grant C. Dull—aka El G, from Big Spring, Texas—was studying humanities and philosophy at the University of San Diego where a professor of Buddhism introduced him to Argentinean author and poet Jorge Luis Borges, igniting a lifelong literary love affair. Smitten with post-collegiate wanderlust, Dull wondered if he should travel to either Asia or Latin America. That's when he heard Astor Piazzola on the radio; the tango master's exquisite melodies, in tandem with his newfound love for Borges' work, pushed Dull to Buenos Aires.
It only took a couple of years for Dull to fall head-over-heels into the Argentinian capital's food, culture, music and nightlife. He decided to create a bilingual arts and culture website, What's Up Buenos Aires, to take the pulse of what he calls the "post-crisis Bohemian international renaissance" as it played out in his new home.
To promote the website, Dull began to throw a weekly party with Guillermo Canale (aka DJ Nim) and Diego Bulacio (aka Villa Diamante) called Zizek Urban Beats Club, in which VJs, visual artists, DJ/Producers and laptop artists participated. Together, the three friends focused on the creative dancefloor—new directions in popular styles like dancehall, reggaeton, and the cumbia.
Dull describes these weekly events as ambitious, colorful, carefully curated—and most-importantly—bilingual. The artistic collaborations and sounds fostered by Zizek Urban Beats Club soon evolved into ZZK Records, a label that Dull, DJ Nim and Villa Diamante launched in March 2008 to coincide with a tour to SXSW. Since then, they haven't looked back, issuing some of the most forward-thinking electronic music with firm Latin American roots around.
Dull is the first to admit that ZZK's auspicious beginnings took advantage of a movement that was already mixing electronica with cumbia and other roots music all over Latin America: "Tijuana had Nortec. Bomba Estereo was popping up in 2006. Sidestepper was doing some things. Señor Coconut in Chile was doing electronic techno-mambo, Dick El Demasiado—another random gringo involved in the cumbia—had started Festicumex [Festival de Cumbia Experimental in Honduras and then Argentina] so we weren't totally an anomaly."
He also notes that in Argentina, artists such as folk rocker Gaby Kerpel and experimental composer Axel Krygier were already working with an early wave of experimental cumbia, but ZZK was able "… to connect it all and bring it under one roof, and give it a continuous weekly space, and turn it into the vibrant, international colorful scene it deserved." He adds, "When you have forty, fifty people all pushing in the same direction, that's powerful."
ZZK was able to use the internet as a "megaphone," Dull recalls. "It was the days of mp3's and MySpace and YouTubers. I understood how this information needs to travel, and we had this website, and then all this material, and it all goes on line! Exclusive mp3's, mixtape videos, photos … we were able to line up all the dots."
Part of the credit for the label's success goes to the cumbia's lovable nature: "First and foremost, it's everybody's favorite. It's a rhythm and a sound that has got hundreds of years and a rich wealth. It's traveled to so many corners of Latin America and has taken on so many different shapes; cumbia is such an easy rhythm and not difficult to mess around with, to dance to. It's sensual, very groovy and contagious, and it's a lower BPM for late night stuff—it's suave and easily digestible."
Dull is proud to be "on that map of musical evolution of the musical history" of the cumbia, but now, ZZK is once again taking Latin American beats in another new direction. ZZK's new imprint, AYA Records, is focused on Ecuador, a country that seems to be on dance music's radar in general right now. "I feel like there is this moment where they line up the technologies with roots," Dull explains. "It happened 15, 20 years ago in Mexico, and happened 15, 20 years ago in Colombia, and five years ago in Peru. It's happening now in Ecuador."
.
00:10 / 00:58
ZZK Records is also moving into film, with several documentaries including "Analog Memories" based on a record label in the 60's and 70's in Quito, Ecuador, filming with the grandson of the owner of the record label, digitizing old tapes and getting to know and share that golden era of music.
In many ways, ZZK's path mimics that of the label's namesake, the Slovenian philosopher Slavoj Žižek. Žižek brought together contemporary pop culture and theoretical historical psychology, creating a unique bridge between the past and present that was future-focused, not unlike what ZZK has done musically. Along the way, the label has created a pop star (La Yegros), produced a watershed electronic-roots-folklore albums (Chancha Via Circuito's Rio Arriba) and put together a wildly successful compilation of the digital cumbia. And now, Ecuadorian-French producer Nicola Cruz's 2015 release, Prender el Alma, has placed that country's beats front and center in the international dance-club scene. Asked about what is at the core of ZZK's and Aya's musical mission, Dull concludes: "It's just about pushing Latin American music into the future."
—Catalina Maria Johnson