SCENE REPORT
From Andean Goth to Chicha Disco: A Brief History of the Bolivian Underground
By Richard Villegas · Illustration by Flo Meissner · January 14, 2022
When Cochabamba collective Nuson released their first compilation back in 2018, ambitions were modest. Feeling unseen by media and bookers, the group of friends, musicians, bands, and visual artists aimed to capture the exciting new sounds brewing in the local underground, more concerned with documenting their work than blockbuster success. The resulting collection, NCO1, focused on the indie rock and experimental electronic waves flourishing in the city, contrasting buzzing garage cuts by Passto and Chicas Delfín against the airier explorations of Rraptosaurios and Miss Solsticio de Invierno. These days, with three compilations and a cult music festival under their belt, the team at Nuson have created a fascinating, diverse gateway into Bolivia's prismatic indie scene; one they hope begins flowing both ways.
"Nuson is a community," says multi-disciplinary artist Chuntu, keyboardist for Chicas Delfín and one of the collective's founders. "We promote Bolivian independent music and have curated compilations, music festivals, workshops, live sessions, and even podcasts. We were frustrated by the few opportunities for new music in our hometown of Cochabamba, so we organized the first Nuson Festival in 2016 with support from the local government. Every edition of the festival has been free and outdoors in order to keep it accessible to all audiences."
.
00:10 / 00:58
Chuntu, who is currently based in Costa Rica, co-founded Nuson alongside Mexico-based producer Alfonso Crespo-Yapur (The Benysol Hookup, Vagstar Bundis) and actress/performance artist Alejandra Lanza, who sings with folktronica outfit TIMPANA. The collective has steadily broadened its scope to include artists from across Bolivia, even using their latest release to build bridges with Mexico's fertile music industry by including tracks from Fryturama, Sentidos Apuestos, and Pirámides. The ultimate goal is not only to support the fledgling national scene, but to also begin cultivating international interest in Bolivia's rich artistic universe.
"There isn't much infrastructure for local independent music," says Crespo-Yapur. "Blogs like Altavoz and Sonidos de Acá keep an eye on new sounds, but many of the clubs where rising artists were performing closed throughout the pandemic. Small festivals, resto-bars, cultural centers and house shows are the surest way to engage with what's happening in Bolivia right now."
While the underground fights an uphill battle for visibility, the Bolivian airwaves are largely dominated by cumbia, pop music, and reggaetón, as in most of Latin America. Internationally, Bolivia's musical contributions are often traced to a few key sources: folk-rock legends Los Kjarkas, avant-garde composer Elysia Crampton Chuquimia, and reggae-pop group Azul Azul, known for their chart-topping party anthem "La Bomba." Additionally, folklorist Luzmila Carpio was a South American beacon of indigenous musical storytelling for decades before the team at ZZK paired her with their buzzy roster of producers for a collection of immersive dance remixes that introduced her to a whole new audience worldwide.
.
00:10 / 00:58
Merch for this release:
Vinyl LP
"Even though the internet has become a really important tool, immigrants are the ones who usually take their music and culture to different corners of the world," says New York City-based cultural historian Giovanni Bello. "Since so few of us leave Bolivia, cultural dissemination has been limited."
Bello is the author of La Orquesta Jazz: Entre Vanguardia y Cosmopolitismo Cholo, La Paz 1925-1945, which examines the transformative impact of the jazz new wave in Bolivian popular music during the first half of the 20th century. He is also a poet and prolific essayist whose collected works Mixtape and Canciones unspool Bolivia's foundational rock movements and their main players. Bello's latest research odyssey took the La Paz native to New York's Stony Brook University, where his ongoing doctoral thesis work focuses on the Bolivian counterculture of the 1970s.
"The first instances of a proper underground music scene appeared in the late 1960s in Bolivian rock," he says. "Los Indios de Cochabamba were making incredible alien psychedelia. Climax and their classic 1974 album Gusano Mecánico delved into prog rock and free jazz, while garage bands like Los Bonny Boy Hots and Los Ovnis de Huanuni also came up at the time. Much of this music was born in the mining regions where foreign companies stocked their stores with imported goods, records, films, and other culturally influential artifacts from the USA, Europe, and neighboring countries like Brazil and Argentina."
Bello highlights the staggering challenges for cultural movements blooming throughout the '60s, when the United States spearheaded the Alliance for Progress across Latin America in order to stop the spread of communism. In Bolivia, the imperialist maneuver was met with paramilitary resistance, leading to the eventual involvement of Argentine Marxist revolutionary Che Guevara and his infamous execution in the town of La Higuera in 1967. Before Bolivian society could find its footing again, Hugo Banzer's 1971 CIA-backed coup d'état installed a military dictatorship that defined the rest of the decade. Unable to directly defy the regime, many artists found solace and inspiration in their roots, amplifying musical traditions of Bolivia's indigenous Aymara and Quechua communities through innovative sonic hybrids like Wara's defining 1975 LP, Maya.
In the 1980s, synthesizers became a staple of the Bolivian musical palette, channeling the nightclub glitz of Italo disco and Hi-NRG into funky productions by rockers Luz de América and chicha disco legends Los Ronisch. Synthesizers also shaped the sound of Andean post-punk bands Autorev, Ciudad Líquida, and Charango, who embraced darker textures throughout the '90s and '00s; documented exhaustively by the PERNOCTE collective in their Bolivia Goth compilations. Punk flourished in tandem, fostering a DIY culture of zines and clandestine gigging epitomized by early trailblazers Los Tuberculosos and Llajtay Kjaparin.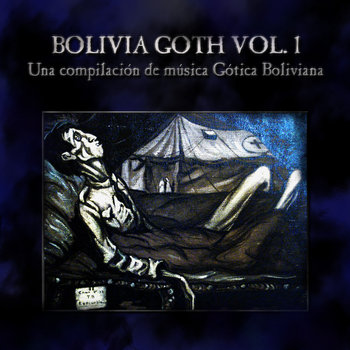 .
00:10 / 00:58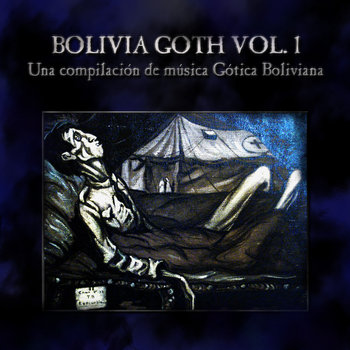 Bolivia's diverse and adventurous underground as we know it today was, in many ways, energized by the groundbreaking political rise of former President Evo Morales, who governed from 2006 until 2019. Morales ushered in an age of institutional empowerment for the country's majority indigenous population and instilled economic policies that promoted steady growth and slashed poverty rates in half. During this time, heavy metal and hip-hop burst forth from La Paz and the adjacent city of El Alto, finding leaders in thrashers like Scoria, Armadura, and the Nación Rap collective. Members of defunct punk bands Gato Diablo and Muñecas Rotas also brought their DIY know-how to a new generation of indie agitators, including Xpiritu, Calaweras, and Amantes Secretos. As the margins expanded, dream pop, shoegaze, and ambient also became fixtures of indie lineups, making space for fresh noise from Sueños Modernos in Cochabamba, and Pesadilla de Conejo and Matone in Santa Cruz de la Sierra.
Today, Bolivia is once again at a historic crossroads following the controversial resignation of Morales in November 2019 after accusations of election fraud, nationwide clashes, and yet another U.S.-supported coup d'etat led by conservative opposition factions. The collective uncertainty following the conflict inspired El Vagales En Random's meditative experimental album Días en Bloqueo, while countless other working artists are still dubious about their futures.
"Touring in Bolivia is usually feasible since cities are relatively close to each other, but so many venues have closed due to the pandemic we don't know what's going to happen," says Daniel Abud, a Cochabamba luminary behind bands like Challenger and Chicas Delfín. He mentions how local spaces Jazz Stop and La Muela Del Diablo continue to hang on, while the music community is still mourning recent closings of SubPub and Pablo's Pub. "Chicas Delfín toured all over the country, even to smaller cities like Oruro and Tarija, but who knows how non-central scenes will be affected in the long run."
"Every city has their own unique and very different music movements," says Nuson's Chuntu. "There is a rich folk tradition in Cochabamba, while indie rock and synth-pop have also caught on over the years. Santa Cruz has a really young scene, like, kids who've just finished school, so they're into the newest trends of pop and shoegaze. And in La Paz, due to how the city is structured, people don't connect as much so it's a darker, more electronic scene. But since the infrastructure is still shaky, none of these scenes have been able to become emblematic of the cities they call home. Not yet."
Here are some of the acts building the future of Bolivian indie music.
---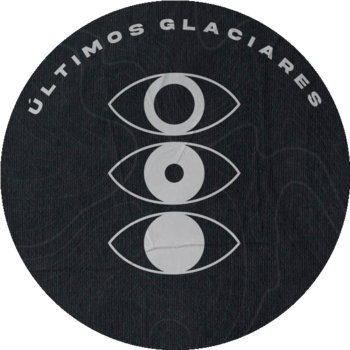 .
00:10 / 00:58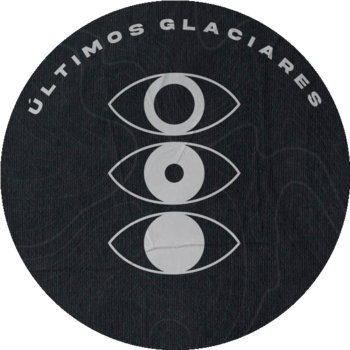 Cochabamba newcomers Últimos Glaciares blacked out the sun with their 2018 self-titled debut, diving into shoegaze gloom, thumping post-punk rhythms, and pensive explorations steeped in kraut and new wave. From the barreling grooves of "Radar" and "Antes de Llegar" to the slow-burning vulnerability of "Piedra Imán," the band steers clear of repetitive loops, offering impressively layered narratives instead. Stitching together members of bands like Passto, Lunatic, and Luna Azul Blues Band, Últimos Glaciares are a blast of fresh air rushing through the Bolivian underground.
.
00:10 / 00:58
Canela Palacios's visionary 2020 solo debut, Sur, is an avant-garde exploration of infinite intersections between Bolivian roots music and experimental techniques from electronic production and modern classical compositions. The La Paz academic worked with over a dozen musicians in order to sculpt her sonic collages of deconstructed cumbia ("Sapa"), minimalist cabaret dirges ("La Casa del Pan"), and unsettling zaps of non-traditional instrumentation ("Pilar"). But it's Palacios's own icy vocals that tie the entire project together, looped into spectral harmonies and shuffling her own storytelling with excerpts of popular Bolivian poetry.
.
00:10 / 00:58
On Funeral's acclaimed 2018 debut EP Privacidad, Andean harps, pre-Hispanic percussion, and bleeding edge electronic production collide in crackling, malevolent cuts that attracted the attention of buzzy Uruguayan club label Salviatek. Exploring the negative space between sharply contrasting sounds, Funeral showcases perverse beauty by disrupting ethereal harps with piercing gun shots on "Extimidad," and injecting suggestive breath samples into the tribal guarachero-esque crashes of "Asfixia." While Funeral may be the most visible international exponent of Bolivian club music, don't sleep on fellow underground pied pipers like Koyak and Xpíritu.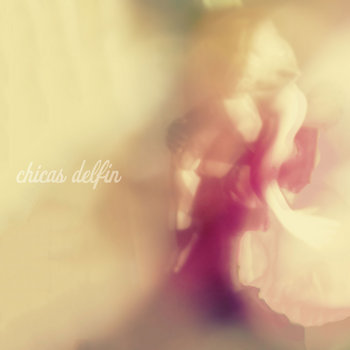 .
00:10 / 00:58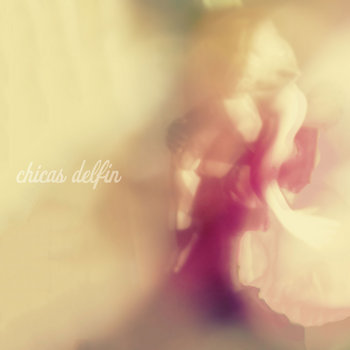 Melding otherworldly textures from garage, dream pop, and shoegaze, Chicas Delfín exploded onto the Cochabamba scene with the raw, jagged ambience of 2017's No Hay Fiesta EP. Every subsequent release has steadily amped up the adrenaline, bouncing from 2018's spastic self-titled mini album to 2019's more focused, synthesizer-enriched Jetblu EP. Members of the band's original lineup are currently scattered across the diasporic ether, making the future of Chicas Delfín an uncertain proposition, but allowing frontman Daniel Abud to stretch his legs and explore synthpop and experimental club on his own solo project.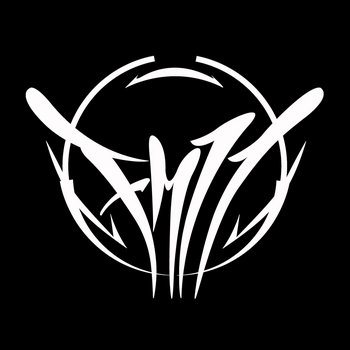 .
00:10 / 00:58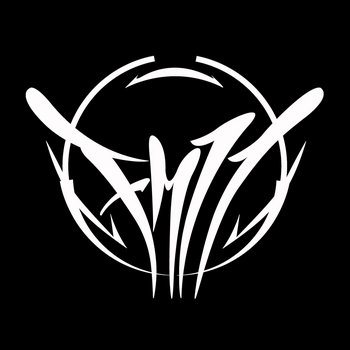 Active since 2008, FM11 have become an institution of Bolivian hip-hop with their pummeling combo of self-produced beats, community-uplifting bars, and fiery takedowns of corporate capitalism. Hailing from La Paz, powerhouse siblings Mastoor and FA RA ON have cultivated contrasting signature styles with every new release; the first opts for a bouncing staccato delivery while the latter shoots off barbs in unrelenting rapid fire. Their 2016 Orfeo LP is filled with indictments of mineral exploitation ("Namaste") and rousing calls to unity among the Bolivian people ("Adhara," "Eleven"), while in recent years their lyrical edge has only sharpened, particularly on pandemic diatribe "Desobediencia."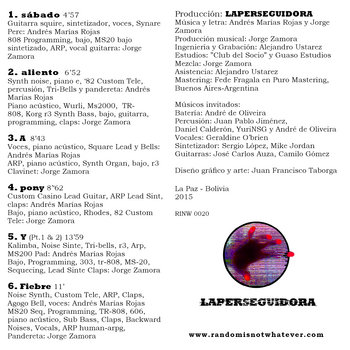 .
00:10 / 00:58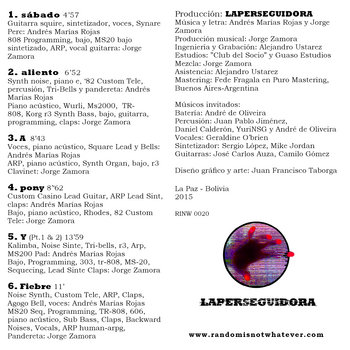 Jorge Zamora and Andrés Marías Rojas of La Paz's La Perseguidora thrive on wild intersections of techno, funk, jazz, live improvisation, and convulsive visuals, perfectly describing their creative and performance style as punk-disco. Shunning traditional radio edits, their hybrid bacchanals often stretch past the 10-minute mark, switching things up with beat and tempo changes, revolving samples, and layered percussion. Their excellent 2016 LP PonyFever is a hedonistic glimpse into Bolivian nightlife, featuring hypnotic bangers like "Y" and "Aliento."
.
00:10 / 00:58
Active for the better part of a decade, La Luz Mandarina is a shape-shifting ensemble from Santa Cruz contrasting deceptively optimistic melodies with the darker undertones of frontman Pablo Miño's introspective songwriting. The group gained national recognition following the release of their effervescent Paliza LP (2016), which is filled with anthemic choruses, marching band drums, and evocative violin arrangements on cuts like "Carnaval" and "Vampiros." La Luz Mandarina's cinematic style is in constant evolution, delving into electronic beatmaking on "Cuéntame Una Historia," and noir melodrama on "Los Ritmos Violentos."
Prolific crooner Ionse sets himself apart from the dueling factions of experimental electronic producers and shoegaze bands with an earnest, lo-fi approach to singer-songwriter balladeering. Oscillating between dreampop ("Gris"), ukulele pop ("Rewind"), sensual trip-hop ("Noi") and cuts that could be seamlessly added to a "beats to study to" compilation ("Isla"), Ionse's voracious genre diversity is still cohesive within his universe of chilled-out storytelling.
.
00:10 / 00:58
For close to 15 years, Johnny Rojas Soliz has laid some of the most significant foundations for modern Bolivian indie rock, leading beloved projects like Lunatic, Passto, and his current brainchild, Astronauta Suburbano. Hailing from Cochabamba, the singer-songwriter, multi-instrumentalist, and producer has run the genre gamut throughout his illustrious career, breaking from rock en español traditionalism with adventurous forays into post-punk and garage. His excellent pandemic release Aneural is one of his comfiest to date, featuring the groovy, bass-heavy singles "Dulce Luna" and "Nubazón."
.
00:10 / 00:58
Among Bolivia's experimental electronic underground, mysterious producer Dreamkatcher has found an exciting balance between ambient, drone, and hooky guitar-driven melodies. Cuts that unfold like lucid dreams are infused with an undefinable sense of romance and wonder, flickering like a lighthouse in the sonic fog. The producer is joined by the likes of DIY synth builders De La Puta Electronics, post-rock influenced Nonsum, and Potosí field-recordings enthusiast Ozzo Ukumari within an ecosystem of aural visionaries nourished and elevated by their own curiosity.