LISTS
Meet the Women Who Keep the Modern Boogie Funk Scene Grooving
By Blake Gillespie · March 22, 2021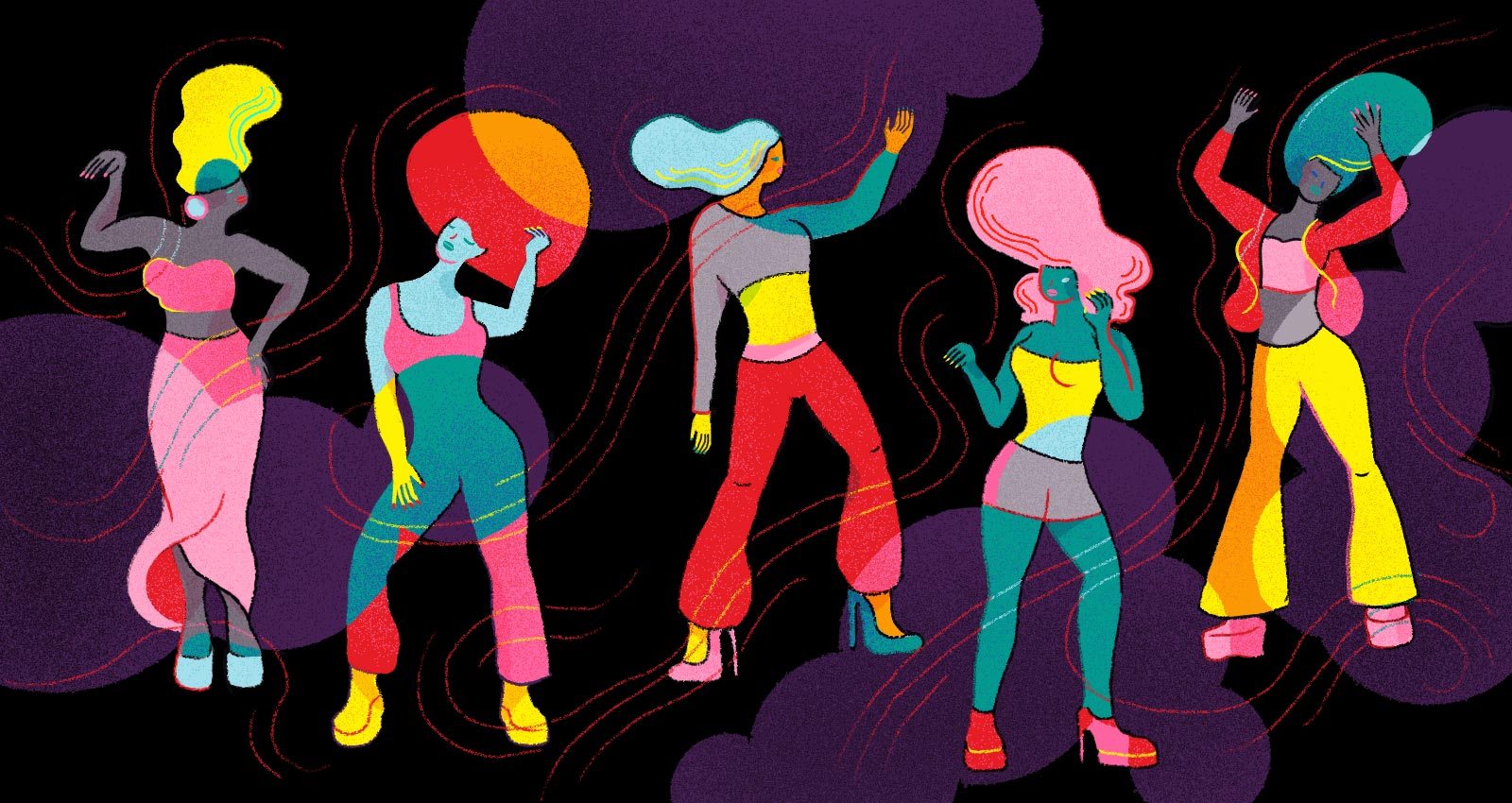 As anyone familiar with the scene can attest, Pasadena artist Moniquea is the first lady of modern funk. The music was the soundtrack to her childhood: Her mother was in a group called The Roses who would perform covers of songs like Aretha Franklin's "Get It Right" and Gladys Knight's "Love Overboard." By the time she was 20, she had recorded her first boogie song "Hey What's Going On"; after meeting producer XL Middleton in 2011, she began playing a major role in his label Mo-Funk Records. The two became staples of the L.A. scene. But as time went on, she began noticing a worrying trend.
"We felt completely welcomed," she said. "Although it felt a little lonely at times, being the only female artist that was active."
Merch for this release:
Vinyl LP, Compact Disc (CD)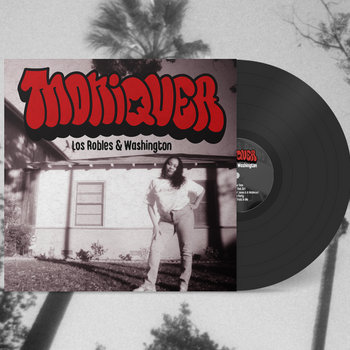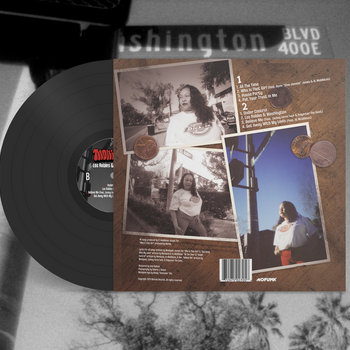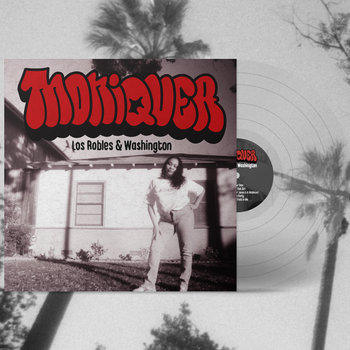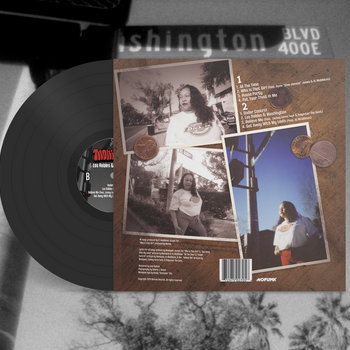 That absence was especially noticeable given the history of the genre. In the '80s, boogie funk was dominated by female vocalists. Evelyn "Champagne" King's "I'm In Love" in 1981 has been retrospectively declared the first boogie song; her 1982 single "Love Come Down" was an even bigger hit, and it solidified the boogie sound. Over time, King was joined on the charts by Melba Moore, The Mary Jane Girls, Patrice Rushen, Barbara Mason, Sharon Redd, and Teena Marie, while mainstream artists like Chaka Khan, Aretha Franklin, and Gladys Knight all lodged hit singles that owed a debt to boogie. But while Moniquea may have felt lonely in 2011, today female artists like Saucy Lady in Boston, Maya Killtron in Toronto, Mia in Miami, Pammela Rojas of Shiro Schwarz in Mexico City, and Lynda Dawn in the UK have joined her in reshaping the sound of modern funk.
For Killtron, that community has also changed her relationship to the music industry. "I still have mentors who tell me, 'This kitschy '80s throwback thing, it's cute, but you should figure out who you are,'" she says, adding tartly, "I'm just like, 'Mm hmm.'" Before she landed a deal with Love Touch Records, Killtron was struggling. A string of bad experiences with labels had started taking a toll on her. "I was just thinking, 'This could suck, I'm not mainstream," she says. "Then, I discovered this whole world because of the people I started working with, and they were like, 'Ooh, no you're cool in here!'"
Merch for this release:
7" Vinyl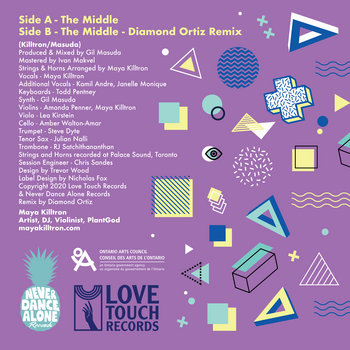 Lynda Dawn can relate. Like Moniquea, she grew up in love with boogie funk, but when she started her career, she found herself being pressured to make music that was more in step with current trends. Her 2019 album At First Light was a reaction to that pressure to conform. "The music I was being pushed towards making just didn't resonate with me," she says. "I was able to get back to my roots and make music that was unapologetically me."
The women of modern funk aren't just encouraging one another—they're opening the doors for younger artists to join their ranks. Moniquea invites submissions from aspiring musicians for her dublab radio show Jammin' Croquettes, while Killtron has launched an imprint called Never Dance Alone in partnership with Love Touch. She shares resources with the Calgary label Outrun, and gets overseas help from The Sleepers Recordz in Italy.
"[The imprint] was born out of necessity," she says. "I didn't want to wait for other people. As an artist, you end up being a business person whether you want it or not. If nobody is taking me seriously, then I'm going to build the infrastructure so that you don't have a choice."
Here are some choice cuts from the women who are keeping the modern funk scene grooving.
Merch for this release:
Vinyl LP, Compact Disc (CD)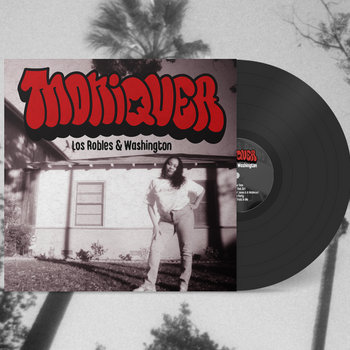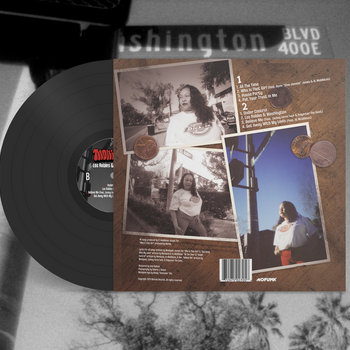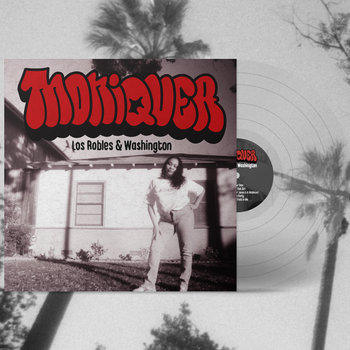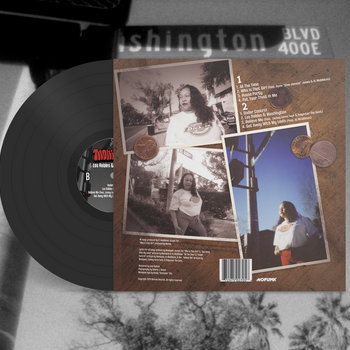 Maya Killtron calls Moniquea the Chaka Khan of modern funk; "She's legendary," Killtron says. Each record is unique, but for Los Robles & Washington, Moniquea channelled her formative years in Pasadena, CA. It's a record on which she shows off her rap skills, with XL Middleton leaning heavy on the G-funk sound. "I felt very free on the album," she says. "Finally free to introduce that side of me. I wanted to let people know there's this other part of me that exists, and I'm ready to show that to you fully."
Merch for this release:
Vinyl LP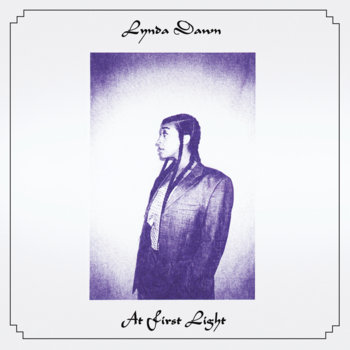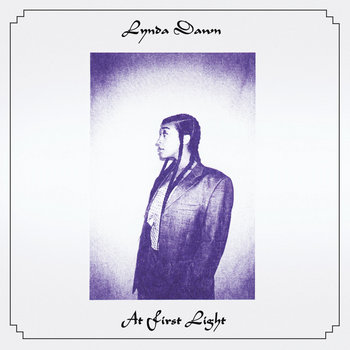 For many funk heads, Lynda Dawn's At First Light caught them by surprise. The sound she created with producer Al Dobson Jr. is deep in the pocket of R&B and ethereal gospel, but it's also super funky. Released on MNDSGN's label Akashik, the album dips into sounds like soul jazz, and at times recalls early Erykah Badu, but "Fonk Street" is a synth-driven dance floor mover, while "Move" invokes the slower side of modern funk.
Merch for this release:
Vinyl LP, T-Shirt/Apparel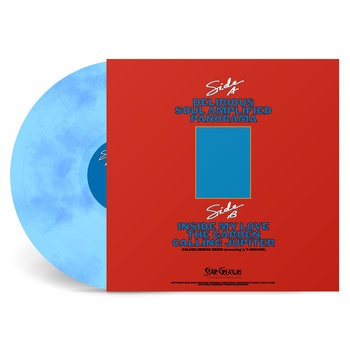 The interstellar disco diva of modern funk, Saucy Lady has curated an otherworldly persona that got a backstory on Supanova, and is laser-focused on the funk on the Delirious EP. From the outset, Saucy Lady's voice is consumed in lush synths and kushy grooves. Saucy Lady is known for her brash attitude, but the EP also provides an opportunity for her to flex her muscles as a vocalist. To wit: she takes on the Minnie Riperton classic "Inside My Love," giving it a '90s R&B treatment, and showing off a coloratura soprano that hits the whistle register.
Merch for this release:
7" Vinyl, Vinyl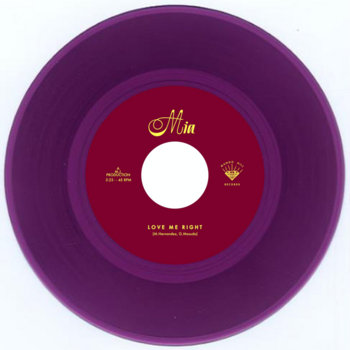 Miami born and raised, Mia sings with a whispery affectation amidst lo-fi synths on the ghoulishly catchy "Creatures of the Night." A relatively new artist, Mia's profile is already on the rise thanks to her singing swagger and her music's deep groove. Sometimes all it takes is a single, undeniable 7" to break out in the scene—and "Creatures of the Night" b/w "Love Me Right" is irrefutable proof.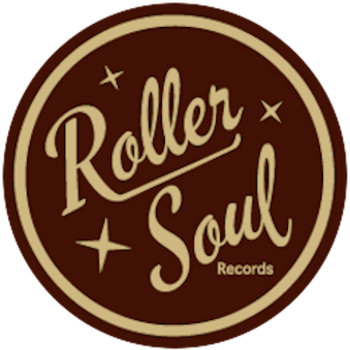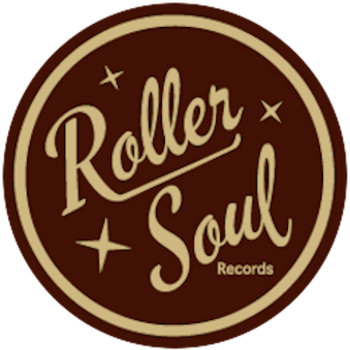 Merch for this release:
7" Vinyl
Megan Doherty is mostly known for her work as the vocalist in Social Lovers, a singer/producer duo that has collaborated extensively across the modern funk scene. They even paid a dub homage to Evelyn "Champagne" King's "Love Come Down" on a 7" for Star Creature. "Who Is She?" is Doherty at her best: a no-punches-pulled confrontation of infidelity over a post-disco groove that even works in a little nod to Roger Troutman, with a vocoder demanding: "Who is she?"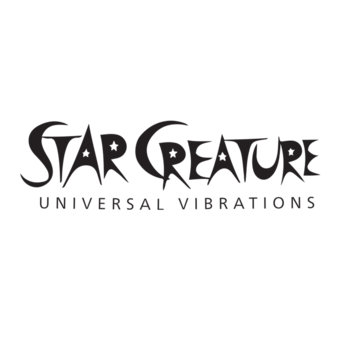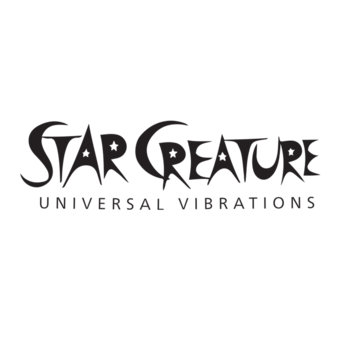 Merch for this release:
Vinyl LP,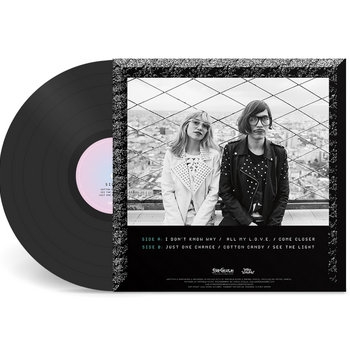 The duo Shiro Schwarz are helping to establish a presence for modern funk in Mexico City. Their sound is crystalized and clean—even icy at times—but it's still distinctively funky. On "All My L.O.V.E." from the group's 2017 Star Creature EP, the duo delivers a dance-y blend of freestyle and boogie, bolstered by Pammela Rojas' sprightly rap-style vocals—a departure from her signature lounge croon, which has drawn comparisons to RAH Band.
Amalia & The Precious Lo's feat. Brian Ellis
"Sanctify"
Merch for this release:
7" Vinyl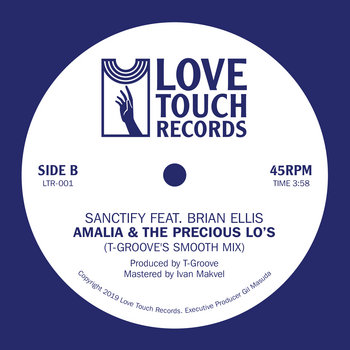 Amalia is one of modern funk's more enigmatic talents—someone who's popped up periodically on 7"s over the last five years. She was born in the UK, but has lived in Vancouver, Sweden, Chicago, Toronto and Montréal. Lately though, she's found a home on Love Touch with her project Amalia & The Precious Lo's. "Sanctify" was an instant classic that sold out its initial run with minimal promotion. (A re-press went just as quickly.) Killtron describes Amalia as "colors and creativity. When you hear her, it's just 100 percent art."
Merch for this release:
7" Vinyl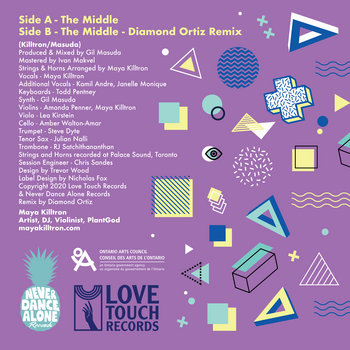 Maya Killtron began working with Gil Masuda of Love Touch Records during the recording of her LP Never Dance Alone. The relationship led to four 7" singles, including "The Middle," a track that edges into the poppier side of modern funk. But if you want the boogie version, there's also a remix by Diamond Ortiz. Both versions shine, and Killtron's vocals invoke Mary Davis-era S.O.S. Band—a group that took boogie platinum. Could Killtron be the next artist to hit those heights? Moniquea thinks so. She cites Killtron as a new arrival who has been crucial to the genre's evolution, saying, "Her music is catchy stuff, and I like catchy. But it's also funky."
Merch for this release:
7" Vinyl
Singer and baritone saxophonist Sally Green may be a lesser-known modern funk artist, but she immediately caught Moniquea's ear with "Lost & Found." "I think her voice is phenomenal," Moniquea says. "I like the vocal choices. What she does with her voice fits really well with the sound." Green is smooth and hushed on "Lost & Found," letting her vocals rest within the grooves provided by BusCrates, making it feel like she's singing a duet with the synth structures.
This UK duo is mostly known for nu-disco and pop, but this lone collaboration with the founding father of modern funk is an undeniable classic. The hand claps slap hard alongside a warbly bass, while cowbell—an instrument normally used as an embellishment—is integral to the groove.