LIFETIME ACHIEVEMENT
Coasting Through DaM-FunK's Essential Releases on Bandcamp
By Max Bell · February 26, 2020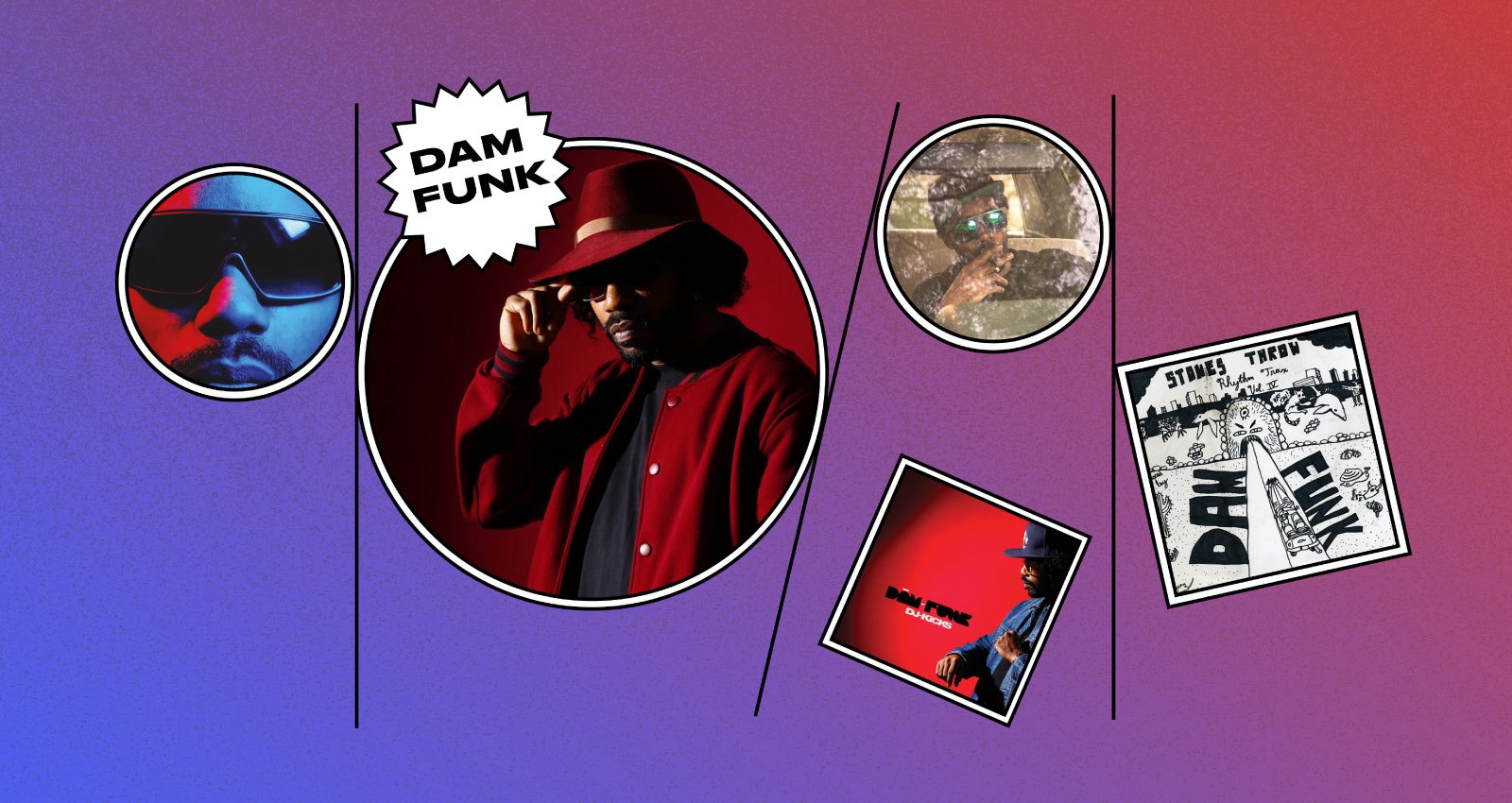 Tracing the origin of a musical genre to a single human is virtually impossible. In most cases, several artists tap into the same frequencies around the same time, and spend the next several years either sharing or arguing over credit. There are a few foundational figures that most people can agree on. But if you name a single artist as the lone inventor of a genre… be ready for some pushback. 
But when it comes to modern funk, there is one undisputed originator: Damon Riddick, better known as Dam-Funk. He has directly influenced or inspired artists in his native L.A. (e.g., XL Middleton), in Texas (e.g., Moon B), and around the world (e.g., Italy's Ivan Makvel). The keytar existed before Dam, sure, but you'd be forgiven if you thought he invented it. Without Dam, modern funk would not be the rich, continually-evolving community it is today.
Born in Pasadena in 1971, Dam's childhood coincided with funk's heyday. By his teens, he'd become enamored with artists like Earth, Wind & Fire, Parliament-Funkadelic, Prince, and Zapp. In the late '80s, while attending Blair High School, he created bedroom tapes that laid the foundation for what would ultimately become modern funk. The '90s brought g-funk, and new opportunities for Dam, who spent much of the decade as a session keyboard player for Priority Records rappers like MC Eiht and Westside Connection. Finally, in the early '00s, Dam found a way to synthesize (no pun intended) all of the influences he'd absorbed in the decades before. He charted the connections between the constellations of funk, electro, and g-funk, projecting his art into uncharted territory.
The end result, as captured on several albums listed below, was a synth-heavy amalgam of P-funk and '80s boogie that combined the pop-and-lock bounce of electro with the switch-hitting slap of g-funk. Dam's involvement in Funkmosphere—a DJ club night dedicated to playing everything from funk and boogie standards to collector-sought rarities and new releases from the L.A. scene—solidified his legacy as modern funk's global ambassador even further. Today, he's less a man than a singular creative force, whose name should be spoken with the same reverence as his idols. Here are seven releases to get you started.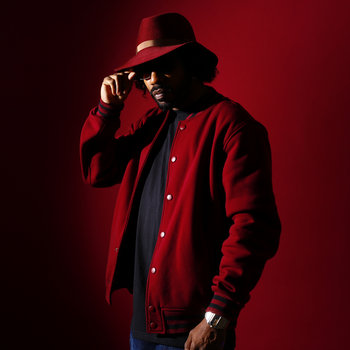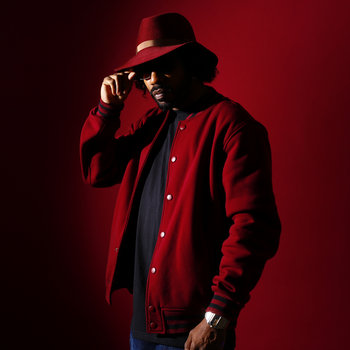 A lo-fi collection of Dam's earliest solo songs—recorded to cassette between 1988 and 1992 and later compiled by Stones Throw founder Peanut Butter Wolf—Adolescent Funk is a compelling snapshot of the L.A. icon's humble origins. It doesn't contain sketches or fragments, but promising pastiches of Dam's influences, an early draft of funk's next chapter. It is the sound of late '80s funk/soul and R&B combined with the concussive, digital drum machine percussion of electro and early rap that fried boomboxes from the Bronx to Compton. Odes to fabric-defying posteriors ("I Like Your Big Azz (Girl)") co-mingle with quasi-house jams ("When I'm With U I Think of Her"). "Do You Feel Like I Feel?" most resembles Dam's later work, structured around the same counterpoint synth melodies and semi-automatic drum fills he eventually perfected. If Dam had self-released copies of Adolescent Funk in the early '90s, they would've become collector's items; to hear Dam searching for funk's future at a time when many had relegated the genre to the past is nothing short of inspiring.
Merch for this release:
2 x Vinyl LP, Compact Disc (CD), Vinyl LP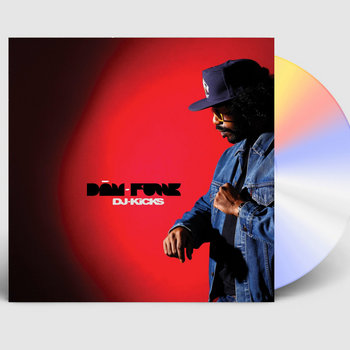 The best DJ's are scholars—academics and archivists geeked on sharing their knowledge as much as they are keeping the dancefloor moving. Dam-Funk's DJ sets at Funkmosphere were a public edutainment that should've been funded by L.A.'s Department of Cultural Affairs. Not so much parties as funk seminars, they scored circles of popping Angelenos in fedoras, fitteds, and Kangols. His installment of the DJ Kicks series is the closest approximation of what it was like to watch him unite generations of diverse crowds equally moved by decades of groove. He opens with Moon B's modern funk opus "Oof," which features all the sonic hallmarks of the genre. Then, one track at a time, he nods to various strands of musical DNA—funk ("Suzy Hijack"), boogie ("Close to Who?"), electro ("Dial-A-Freak"), house ("Log In"), modern soul ("Poison Candy")—while seamlessly moving between them. To close the circle, he ends with a string of modern funk tracks (e.g., "Can You Read Me?" by his group Nite-Funk). Like any art form, modern funk is part of an artistic continuum that has hazy demarcations. With his contribution to the DJ Kicks series, Dam shows you where those lines exist just before he makes them vanish.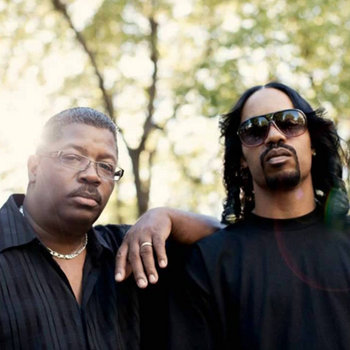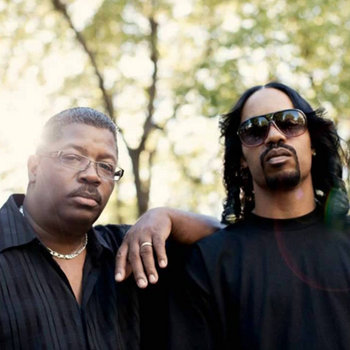 If Dam-Funk commissioned a Mount Rushmore of funk influences, Steve Arrington's face would be carved in that rock. During the late '70s and early '80s heyday of Slave, Arrington powered the Ohio band's slick-but-still-gritty funk with slamming drums and passionate vocals. Higher is the rare cross-generational album that doesn't feel forced or corny. Produced solely by Dam, the instrumentals play like the lushest Toeachizown beats stripped to sparser, less percussive grooves. The undulating chords and bass lines between the drums give Arrington ample space to sing about the restorative powers of funk and love. With Higher, Dam brings one of his heroes into the world of modern funk—and Arrington never misses a beat.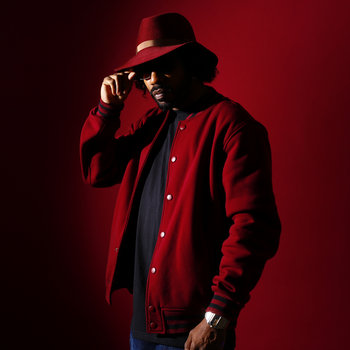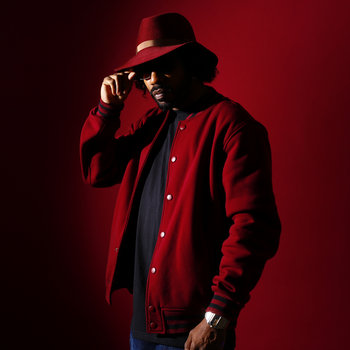 Invite the Light was six years in the making. For a time, it seemed like it would become the Detox of modern funk, an album with a mythos grand enough to overshadow even the greatest album. When Dam finally released it in 2015, the wait felt justified. Invite the Light marked another turning point in his artistic evolution and thus modern funk as a whole. The album has the loose sketches of an intergalactic narrative, but Dam never lets that detract from the music. He sings more often and with greater confidence while displaying greater depth as a songwriter; "Somewhere, Someday," for instance, weaves a powerful fantasy about escaping the painful and divisive realities of this planet to float in a galaxy unified by funk. Dam also refines and expands his range as a producer on tracks like "Floating on Air," which features Flea on bass and Computer Jay on synth. It's an incredible and reverent nod to the L.A. beat scene that developed in parallel with the modern funk, and proof that the modern funk scene deserved the same vaunted status as its previous guises.
Preceded by volumes from Stones Throw peers like James Pants, Rhythm Trax Vol. 4 is a record of transition, the necessary bridge from the reverent reimaginings on Adolescent Funk to the unique, fully-fleshed out modern funk of Toeachizown. Dam had subsumed his influences, but he was still working out the kinks in his sound. On opener "Red," for instance, the melodies feel unwieldy and the drums rigid. By closer "Chocolate," he's come into his own. Lax but still layered and complex, "Chocolate" wouldn't have been out of place on Toeachizown. It's the perfect segue.
Snoop Dogg's affinity for Parliament-Funkadelic was evident on the cover of his g-funk masterpiece, Doggystyle, and the samples/allusions therein. Dam-Funk played keys on g-funk records and could probably write a book on Parliament-Funkadelic. Seven Days of Funk from 2013 is a brilliant pairing of like-minded funk aficionados from parallel spheres, two men who'd inhaled the same smog, probably skated to "Atomic Dog," at the same roller rinks, and evaded similar pitfalls under the shade of sun-scorched palms. It's a low stakes but enjoyable album that espouses the feel-good gospel of funk. Dam's production leans more toward Battlecat than Dr. Dre; the percussion thuds between writhing synths lines like lowriders at a swap meet, slamming down on asphalt between hydraulic-powered hops. Snoop goes by Snoopzilla (an homage to Bootsy Collins) and alternates between rapping and crooning with the irresistible flavor of his pimp-like lilt. There are hard-hitting avowals of Snoop's unimpeachable OG stature ("Hit Da Pavement"), songs made for cruising PCH ("Do My Thang," "Ride"), and the requisite love ballads ("Let It Go," "Faden Away"). You'd be hard-pressed to name another album that wed the sounds and tropes of g-funk and modern funk so effortlessly.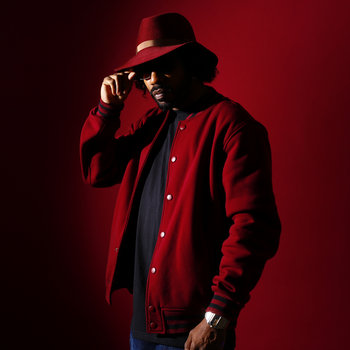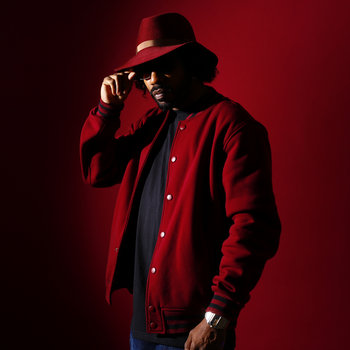 Merch for this release:
Vinyl
Toeachizown is the rosetta stone of modern funk. With this release, Dam-Funk translated past iterations of funk into a genre more futuristic than any before it. Accordingly, from the jump, opening track "Let's Take Off (Far Away)" defines—or rather, redefines—the style to which it's so indebted. It has all the elements that have defined Dam's sound since: Pounding and crunchy analog percussion; bass lines that slap and vibrate so hard they could realign a slipped disc; competing synth melodies and virtuosic keytar solos. Most instrumentals feature few, if any vocals, but that was intentional. Dam wanted you to appreciate the musicianship as he soundtracked an experience. For two discs (and five LPs) you are granted a ride in Dam's spaceship, taken on an excursion around LA as you leave Pasadena's "Brookside Park" and "Burn Straight Thru" all stop lights before gliding down the "10 West" toward the dayglo sunsets that Dam's music complements so well. At a time when funk was retro kitsch, Toeachizown created a new genre and reignited an interest in funk writ large. For that reason and others, it remains peerless in the modern funk canon. Every modern funk album is indebted to it, bumping in the shadows of its neon reds and blues.