LISTS
The Relationship Between the Dance Music of the UK and South Africa Stretches Back Decades
By Jamz Supernova · October 14, 2020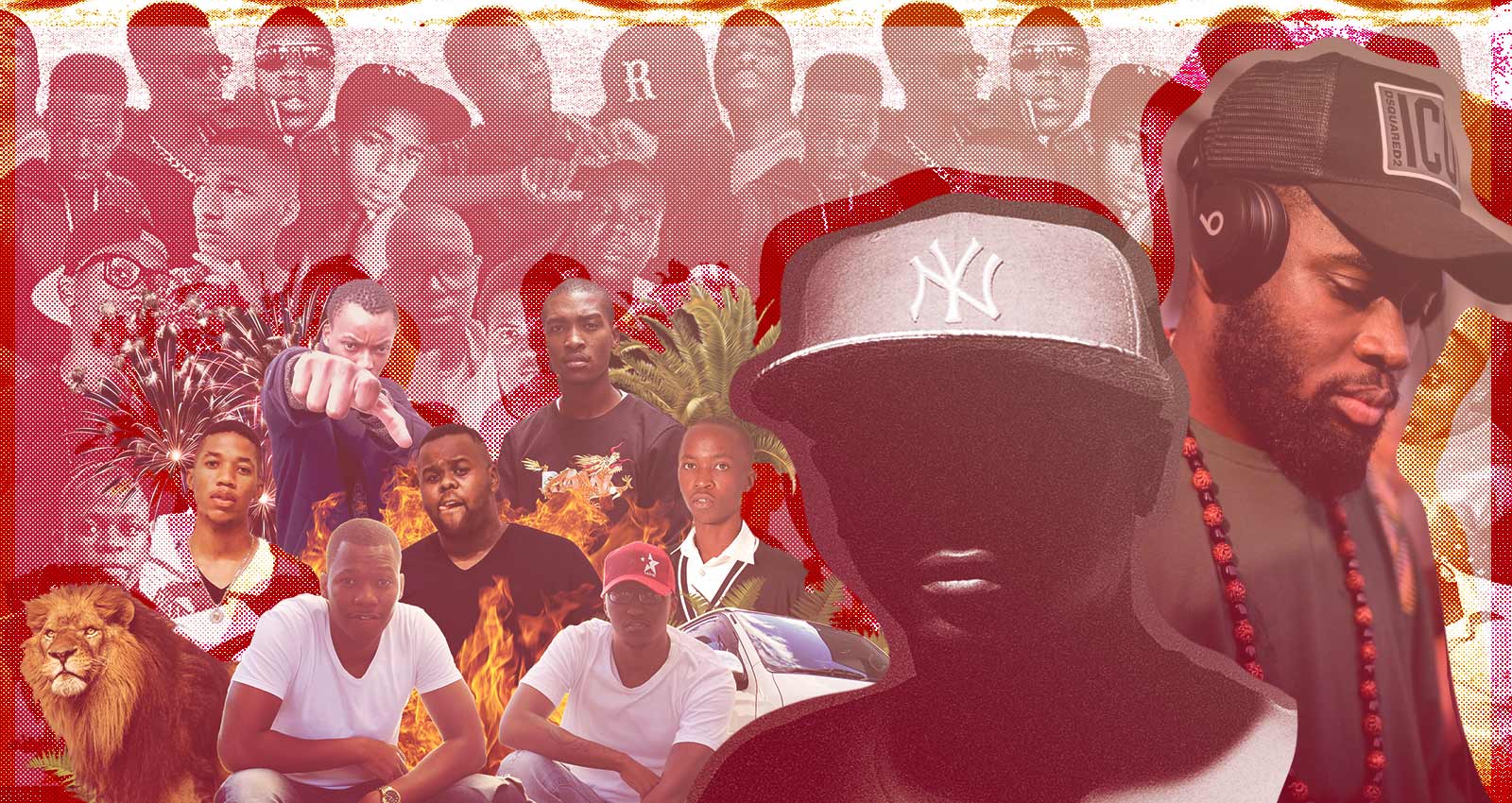 Ten years ago, UK funky was flying high. The music, which hovered around 120 to 130 bpm and took its cues from soulful house, tribal house, grime, and garage, had become the soundtrack to sold-out raves up and down the country, and was omnipresent at party destinations like the Mediterranean resort town Ayia Napa. Girls in bodycon dresses and heels and guys in smart shirts, trousers, and designer trainers danced to records they could only hear in the clubs. The names of songs were notoriously hard to find, and were remembered mostly for their breakdowns. And while the average listener likely assumed it originated in the UK, its true origins actually lay much further afield. Just as garage was born of American soulful house and garage was the product of ambitious crate-diggers, UK funky DJ sets largely consisted of records that came from South Africa. Sef Kombo, a DJ who specializes in South African house, remembers coming across "Even Though," a track by the legendary South African artist Black Coffee, on the electronic music site Traxsource. "I decided to look up who this guy was, and found out he was from South Africa," Kombo says. "[I did a little more digging and] stumbled across a [now defunct] website called AFROdesiamp3.com, and everything just opened up. I was like, 'Wow there's all these new artists!'"
For Scratcha DVA, a prominent producer in the grime and UK funky scene, it was a trip to South Africa in 2011 that inspired him to further explore the sounds coming out of the region. He'd been booked to play a set in Johannesburg; when the set was over Okmalumkoolkat, a rapper from Durban, told him, "You really need to go to Durban. What you're playing, they got that out there—it's the same stuff!" He was referring to gqom, a fast-emerging scene in Durban that was the evolution of Tribal House and Kwaito, a combination that led to a dark and melodic club sound.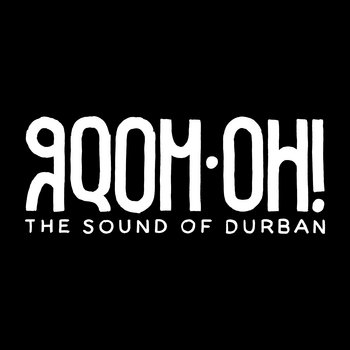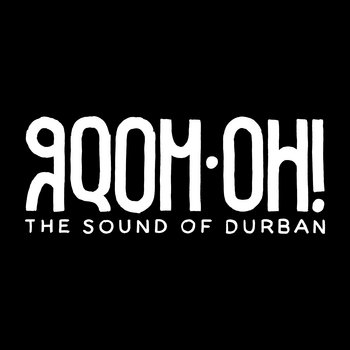 Merch for this release:
Vinyl LP, 2 x Vinyl LP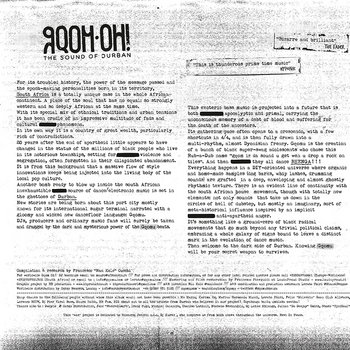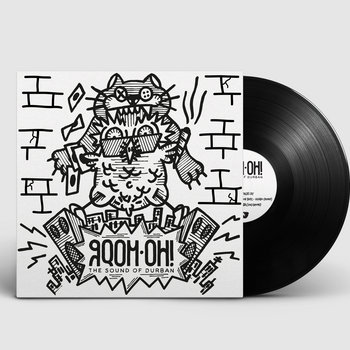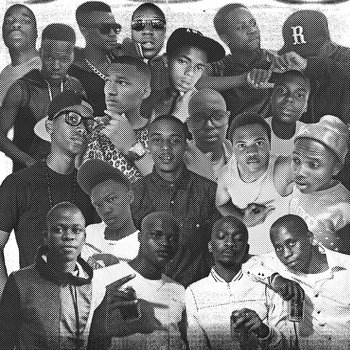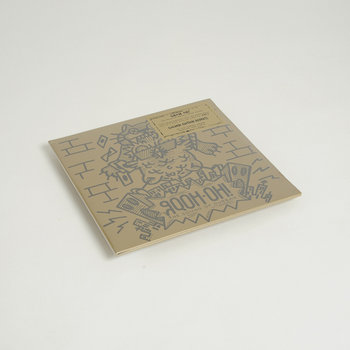 One night, the Italian DJ and producer Nan Kolè, who had relocated to London, came across a mention of gqom on a friend's Facebook page. He recognized in its rhythms a music that was somewhat closer to home. "The early sounds of gqom reminded me of the UK's grime, dubstep, and funky," he recalls. Realizing the music would be a hit in UK clubs, Kole founded the label Gqom Oh!, working with artists in the Durban underground to bring the music to an international electronic audience. His first signing was Citizen Boy, who would go on to become one of the genre's breakout stars. "I was part of a gqom sampler sent out by Gqom Oh!," Citizen Boy remembers. "That was our introduction to the UK, and [the music] immediately started gaining attention. It was crazy! I didn't know the UK was going to love gqom."
For Scratcha DVA, it's the sonic parallels between the music of London and Durban that make them a natural pairing. "Rhythmically and energy-wise, everything I get from the darker side of UK funky, I was able to get from gqom," DVA remembers. "Hearing people like Griffit Vigo, I was like, 'That's where I'm at!'" Soon, DVA began experimenting with the sound himself, paying homage to what had come before him, but adding his own flair and twist. He called it "UK gqom," both to separate it from the original style, and also to put his stamp on the sound and acknowledge his UK roots. The music bore some of gqom's signature elements—the chopped-off beat; sampled vocals; the Tom Roll before a drop—but included UK basslines reminiscent of the darker side of funky, as well as the grime vocal samples and syncopated beats that appear in both gqom & funky. "I love the fact that UK producers are making gqom," says Citizen Boy. "It shows that gqom is expanding, having this international status and having more subgenres. It's like hip-hop."
Merch for this release:
Vinyl LP, 2 x Vinyl LP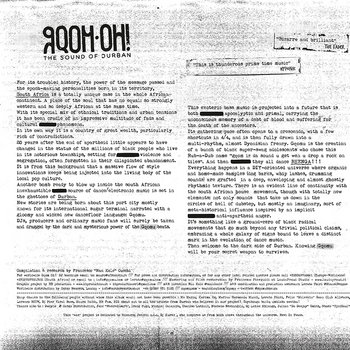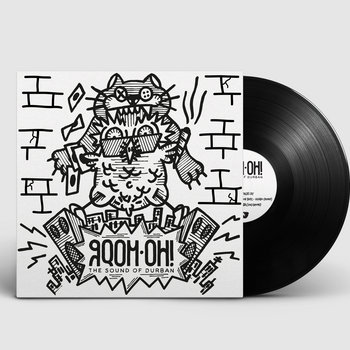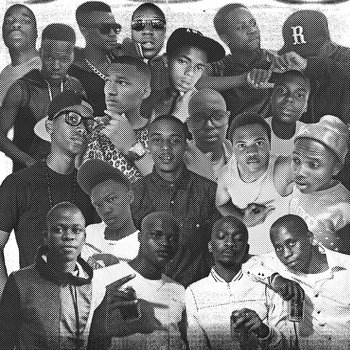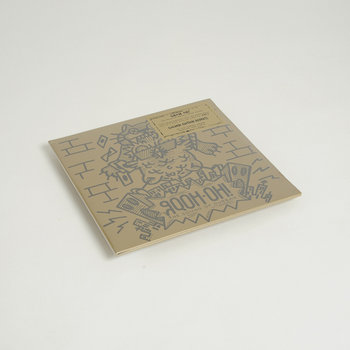 Other UK labels, like Goonclub Allstars, More Time Records, and Nervous Horizon, have not only released gqom albums from South African producers, they've also been instrumental in creating parties around their labels at which the sound can be heard. At parties like Boko Boko, Club Yeke, and Club Djembe, DJs like Tash LC and Emily Dust take ravers around the world, expertly moving from UK funky & bass records to sounds from the black diaspora like gqom, baile funk, dancehall, and Soca.
These days, an even newer sound is taking South Africa by storm. Called amapiano, it's slower in tempo, more minimal in production, and softer in sound. And just like South African house a decade ago, and gqom after it, amapiano has found a home in the UK. Sef Kombo first heard amapiano during a DJ gig in Soweto two years ago. "I played my set, and people were enjoying it, smoking shisha, and so on," he recalls. "Then the DJ after me put amapiano on and boom! I was like, 'I get it!'"
Legendary UK DJ Supa D heard amapiano at his club night called AFROTIZED, during a set by DJ Kismet. The crowd at Supa D's parties is populated by a wide range of people—everyone from ex-UK funky ravers to their kids, all of whom welcomed the new sound. Which makes sense: gqom, with it's darker sound, is popular at underground clubs, where the emphasis is on making the bass cut through; amapiano on the other hand is played in bars, lounges, and—in the year 2020—at COVID-safe day parties. Supa D notices a similarly symbiotic relationship occurring with amapiano: The popularity of the genre in the UK has led to a renewed interest in the UK's soulful house. Producers like Supa D himself, Mr Taffa, Marcus Damon, and Juls have been exploring elements of amapiano in their own music, and stations like No Signal feature multiple shows where amapiano is in heavy rotation, and locals can hear the music of artists like DJ Maphorisa, Kabza Da Small, Master KG, Focalistic, and Vigro Deep.
In a way amapiano is just the latest stop in a journey that began 10 years ago, with the appearance of Black Coffee at UK funky parties. And while the music from Black South African artists hasn't always received the recognition it deserves, Toya Delazy, an artist from South Africa living in London, sees it as, "A sign that things are moving, and it feels empowering. Music that was usually considered 'ethnic' is now getting the attention at the forefront, and is connecting people."
Here are just a few stops along the way in the long musical relationship between the UK and South Africa.
"Longstreet," a collaboration with the South African producer Big Space, was inspired by Scratcha DVA's trip to S.A. in 2011. The skippy, bouncing beat was inspired by DJ Cndo's legendary record "Terminator," over which Big Space added a wonky bassline to fill the elements on top. The title is a nod to Scratcha's favorite street in Cape Town—the best place for nightlife in the area.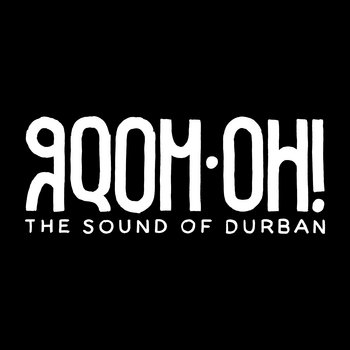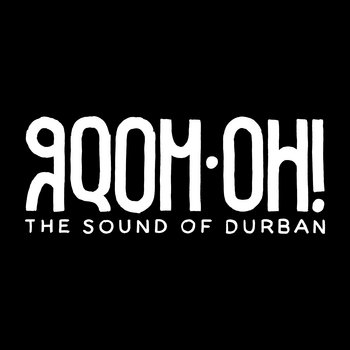 Merch for this release:
Vinyl LP, 2 x Vinyl LP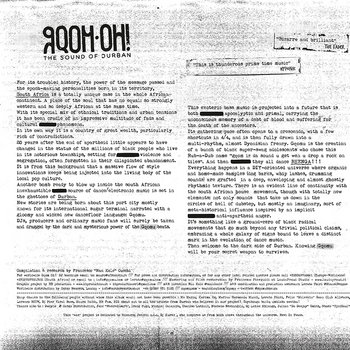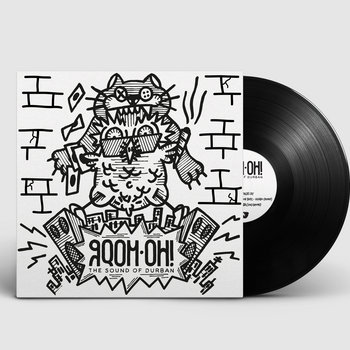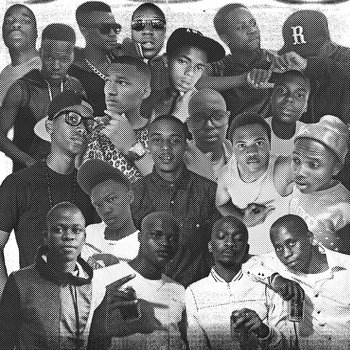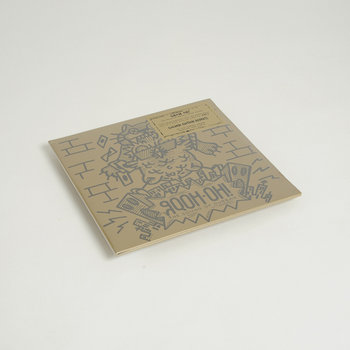 The first compilation from Gqom Oh!, The Sound of Durban was the first time many UK DJs were exposed to the new dance music of South Africa. Soon, cuts from the compilation made their way to UK stations like BBC Radio 1 and Rinse FM, and enjoyed a wave of favorable UK press. For Citizen Boy, the project marked a turning point in his career. "There was a peak in 2016, people started to get the hang of it," he remembers. "People from around the world wanted to interview us and find out, 'What is this sound?'"
Another notable record from Gqom Oh!, Griffit Vigo is considered a gqom innovator. "When I was in Durban the first time I noticed that Griffit Vigo was a kind of legendary figure," Nan Kole recalls. "He'd been inspiring all the gqom Durban artists for a long time. Nobody knew where he was, but everybody was playing him and sometimes using his beats to make new songs." With an assist from Citizen Boy, Kole was able to track Vigo down and sign him to Gqom Oh! Vigo's signature cut "Ree's Vibe" is the perfect introduction to his sound. The song opens quietly; but as it goes on, the layers of percussion increase, and are coupled with dark stabs for an almost orchestral feel. Though it's bursting with sounds, it never feels overwhelming: Every element of the percussion has a specific place and time.
DJ Lag & Moses Boyd
Drumming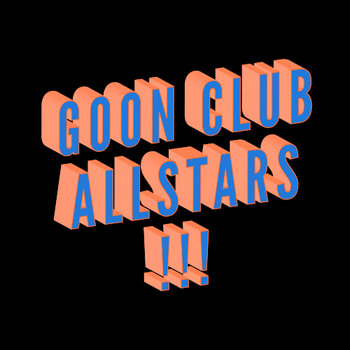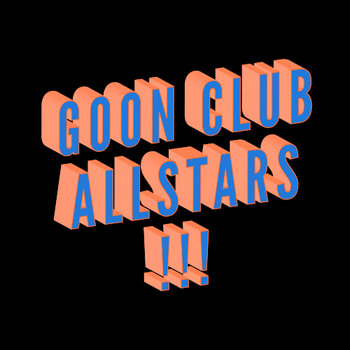 Merch for this release:
Vinyl
The London label Goon Club Allstars began releasing music with Durban producer DJ Lag in 2016. He also was a frequent presence at the label's parties, and his DJ sets have proven to be a crowd favorite. On this record, the two percussive powerhouses create magic: DJ Lag's trademark gqom sound collides with UK drummer and composer Moses Boyd's jazz sensibilities, and the result is pure perfection.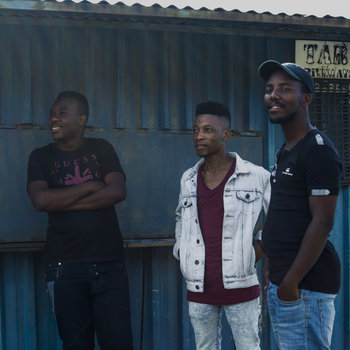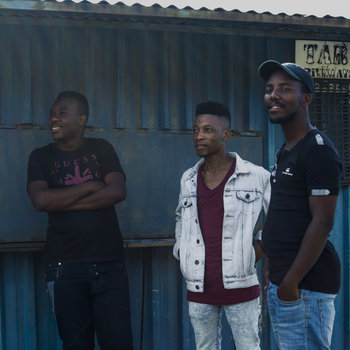 Released via UK label Nervous Horizon, Da Soul Boyz are a trio of producers from a township in Durban. They met while in school, and started making music after class. Their style of gqom is called Core Tribe, and mixes various percussion patterns with tribal calls. Syncopation plays a massive role in their production style, and the focus remains on the drums, with the melodies taking a back seat.
The Classix represents UK gqom energy. Off-beat, chopped vocals and rounded drums take centre stage. Both elements are characteristic of gqom, but the rhythm pockets—particularly on "Size" & "Strings of Life & Death"—give it a UK funky feel. The album perfectly illustrates the way Scratcha DVA—aka Scratchclart—and KG are able to pinpoint the similarities in both genres, and to combine them flawlessly. The addition of big, recognizable samples makes for fun moments in the club.
Tribal Brothers
"Pana"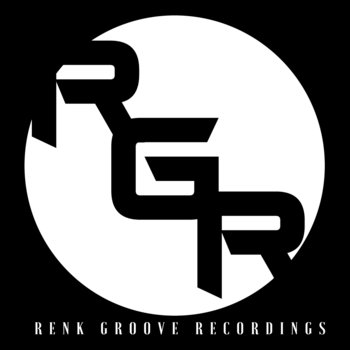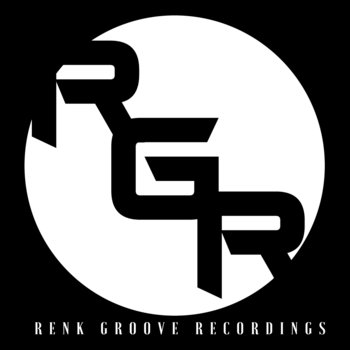 Tribal Brothers—producers LR Groove & Razzler Man, who run a label called Renk Groove—were a key part of the UK funky scene. On this record, they couple elements of gqom with gritty UK bassline. The result is the perfect example of what sets UK gqom apart as a subgenre unto itself.
"Tropic City" calls to mind the South African house records that played in UK clubs 10 years ago. Here, UK producer Simbad remixes Cape Town producer Gina Jeanz. The original is a laid-back soul record; on the remix, Simbad speeds it up, taking it into house territory, replacing the sparseness of the original with a driving rhythm, low bassline, and summery chords. Tropic City was released via the Bae Electronica imprint, which is headed up by Jackie Queens of Johannesburg.
British-born Ghanian producer Juls made his name by producing cuts for major Afrobeat artists such as Burna Boy, Mr Eazi, and Stonebwoy. He made Soweto Blues after a trip to South Africa, where he became aware of the precarious balance between daily struggle and enjoyment of life. The featured artists, South Africa's Busiswa and UK newcomer Jaz Karis, bridge the gap between the two cultures.