SCENE REPORT
South Africa's 'Gqom' Club Sound is Hard to Describe, Easy to Feel
By Josh Feola · February 02, 2017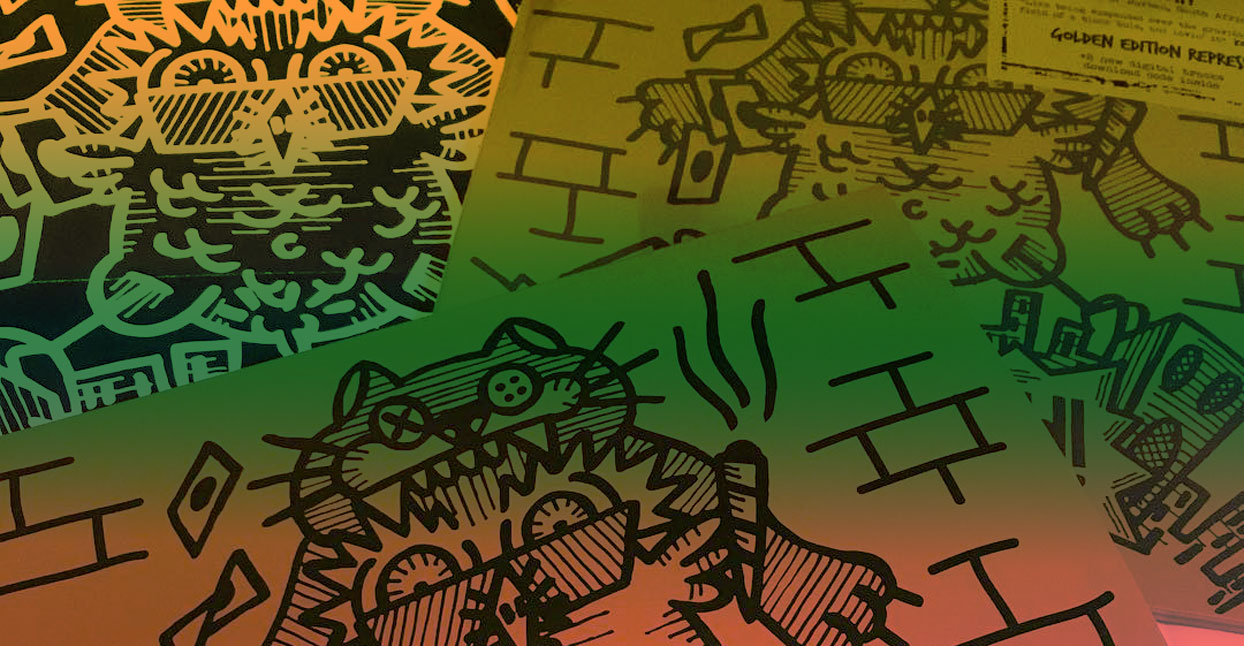 Few new genres have generated as much noise as gqom, a distinctive form of club music that's been brewing in Durban, South Africa for the last several years. Hyperdub label founder Kode9 says gqom is, "like being suspended over the gravitational field of a black hole, and lovin' it." Gqom fits neatly into the house music family tree as a cousin of kwaito, a fusion of house and African samples that developed in Johannesburg in the 1990s.
Though it's close to kwaito and shares similarities with grime, there's something different about the gqom sound. Monotonous background drones swell and collapse, and delicate-yet-sharp polyrhythms skitter across synthesized hi-hats and snares to form the meat of most gqom tracks; those elements are supplemented by abstract, often clipped and shortened samples.
According to Rome-born, London-based DJ Nan Kolè, who propelled the style to international recognition with the launch of his Gqom Oh! label last February, the first place gqom took root outside of Africa was among the UK grime and experimental dubstep scene, which favors a darker and more abrasive aesthetic. "In a way," he says, "the producers of grime and early dubstep had a similar approach to production, and maybe a similar need to express themselves, a willingness to be heard." Nan Kolè calls it "apocalyptic riot music. It's as deep and dark as the subconscious. Mental, but at the same time very physical. It's intuitive dance music, powerful and pure."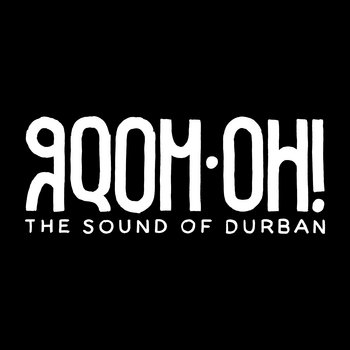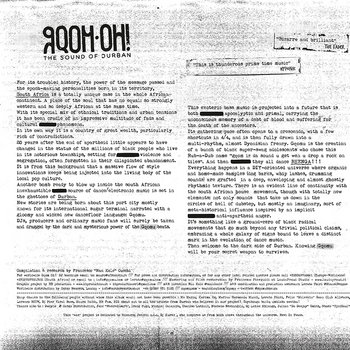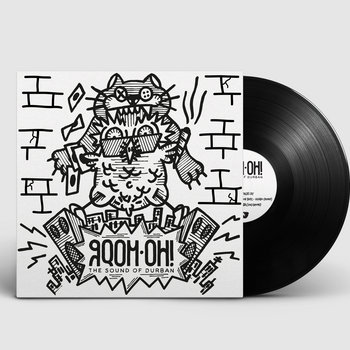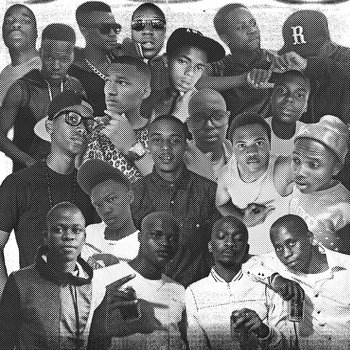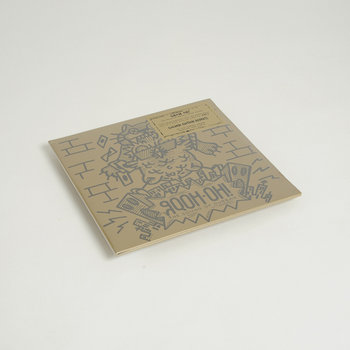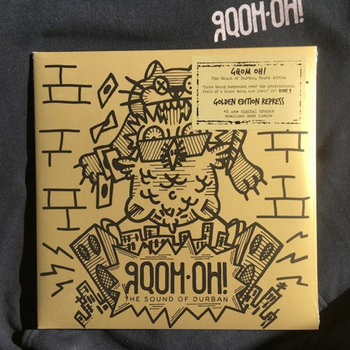 .
00:10 / 00:58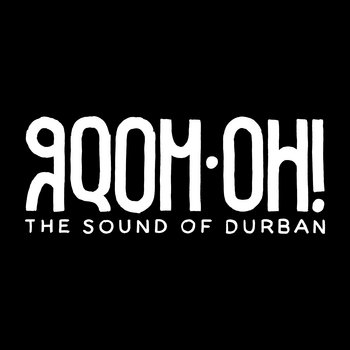 Merch for this release:
Vinyl LP, 2 x Vinyl LP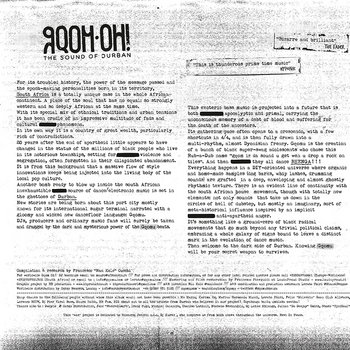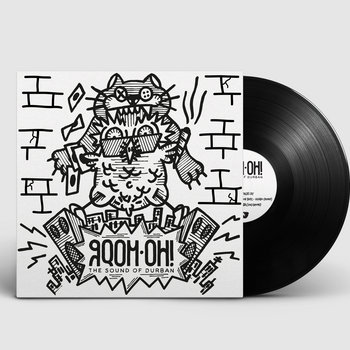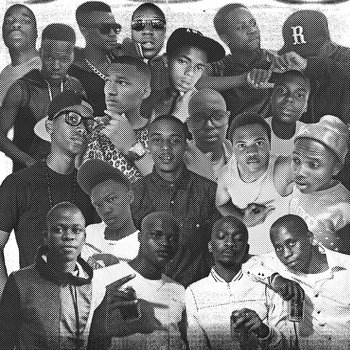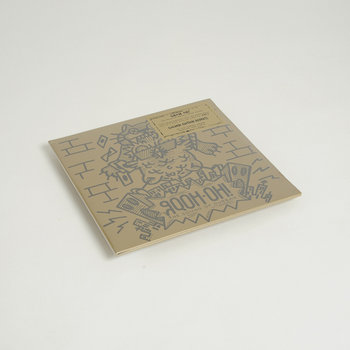 Durban's DJ Lag, the self-proclaimed "Godfather, Inventor & King of Gqom," provides a more straightforward definition. "It's dance music," he says. "It's vibe. It's a mixture of hip-hop and house," he told me, during the Beijing leg of a European and Asian tour with Nan Kolè at the end of 2016. Lag, who is now 21, grew up with hip-hop and Kwaito under the musical aegis of his cousin, a rapper. "I used to go with my cousin to the studio where he recorded his music," Lag says, remembering an instant fascination with the process of beat production. The producer gave DJ Lag a copy of the Fruity Loops production software on a bootleg CD-R, but he'd have to wait until his mother bought him a computer in 2009 to start making his own music.
Using the sounds he heard all around him as a starting point, Lag took hip-hop's structure of "strong kicks and chants" and reconfigured them into something he could call his own. "The word 'gqom' reflects the sounds it expresses—the sound of a kick or a hit or a percussion," he explains.
Lag's first performance was at a dance party at his high school, while he was a sophomore. Soon, he began playing house parties, eventually landing gigs around Durban's Clermont township, "performing for free just to get my name known out there." The new style he helped pioneer first grew to become a small crew of young producers, and has now snowballed into a much bigger phenomenon. "The scene is crazy now," says Lag, who notes that it moved quickly from an underground genre to a mainstream force since being adopted by major names in African popular music, like Kwaito band Big Nuz, rapper Okmalumkoolkat, and the singer and dancer Babes Wudomo, whose latest album is called Gqom Queen, Vol. 1.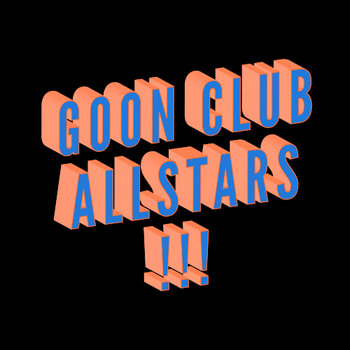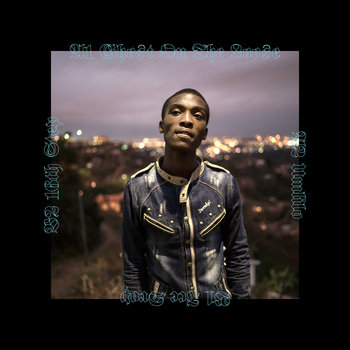 .
00:10 / 00:58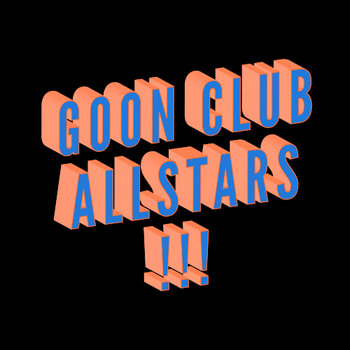 Merch for this release:
Vinyl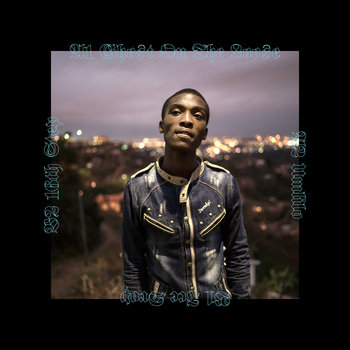 Gqom's reach is now global. Though it was invented by a handful of teenagers—Lag says that most early gqom producers were Durban high schoolers like him—there are now gqom producers in neighboring townships, other cities in South Africa, and as far afield as East London. "My music is being played a lot in the UK," Lag says. His latest release is a four-track EP for London label Goon Club Allstars that places gqom alongside another South African House mutation, Sgubhu.
Gqom's global resonance has been engineered in large part by Nan Kolè, through his label and unofficial role as the genre's tireless international promoter. He started DJing in 1994 with a focus on hip-hop and turntablism, migrating to techno during Rome's "golden era of illegal raves." Now 36, Nan Kolè has spent the last two decades diversifying his DJ set, finding a starting point in African music through an interest in traditional Senegalese instruments. He was introduced to gqom when a friend shared a link to a track on South African music sharing site KasiMP3; he was immediately addicted.
Drawing from his experience running the Soupu Music label, which he founded in 2010 as a way of showcasing underground music across Africa and Europe, Nan Kolè says that he decided to found gqom Oh! as a way to broadcast a sound that was, at the time, underground even within Durban's club scene. After launching the label, he hired a PR agency to help promote gqom to radio stations and clubs around the world, and set out as a personal ambassador of the sound, along with Lag, for last year's inaugural Gqom Oh! tour. Though he's been instrumental in its promotion, Nan Kolè is quick to point out that he didn't "discover" gqom: "That term makes me think of a famous Italian sailor who believed he discovered the New World in the 15th century. Bullshit." He says that he's "just a messenger, and, if possible, a catalyst. Thanks to the label's visibility, my will is to turn a spotlight on a bunch of highly talented guys that probably would have [otherwise] mostly remained confined to township parties."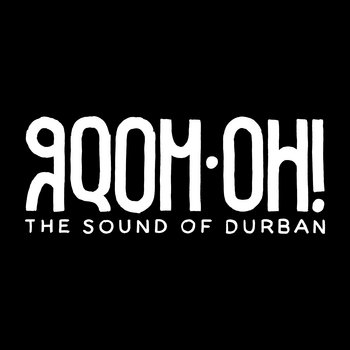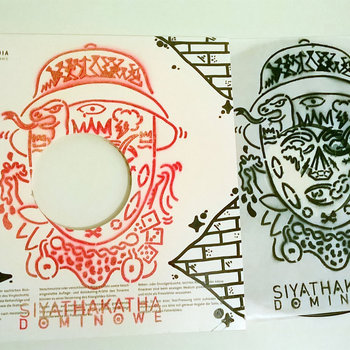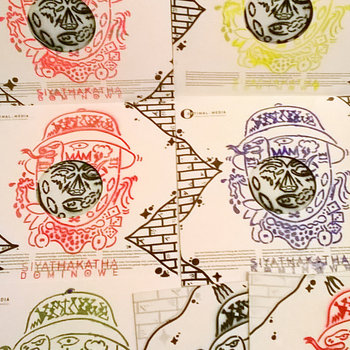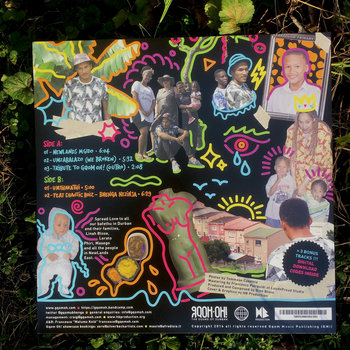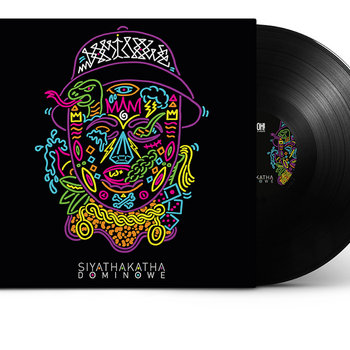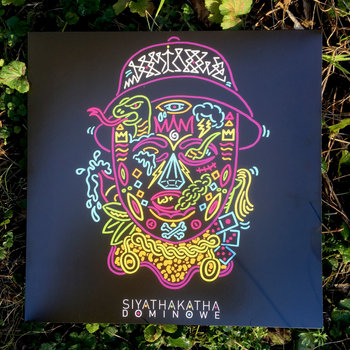 .
00:10 / 00:58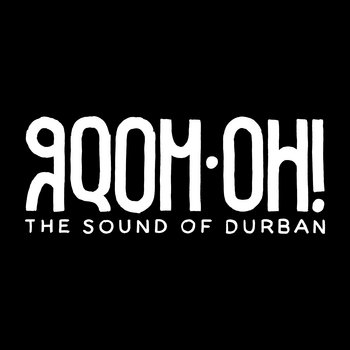 Merch for this release:
Vinyl LP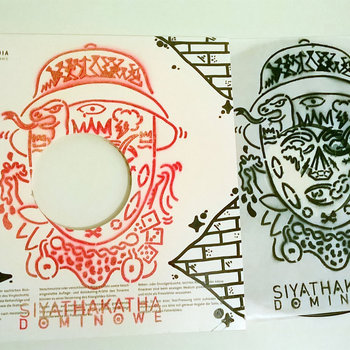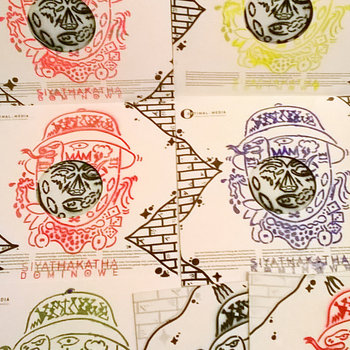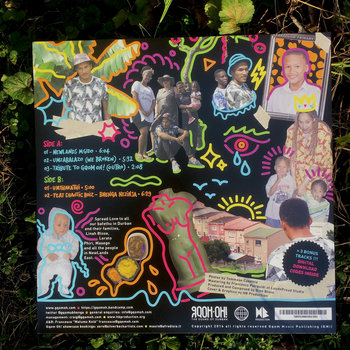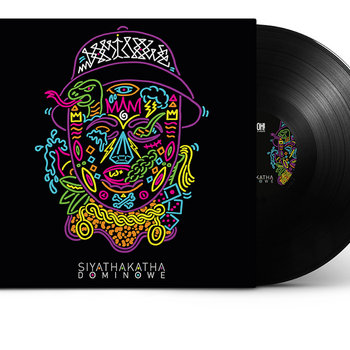 And there are many gqom producers waiting in the wings. "It's impossible to say how many," Nan Kolè says. "Everybody in the township between 13 and 25 is a DJ or producer." Gqom Oh!'s next release is a solo LP by Dominowe, a 19-year-old producer from Durban's Newlands township. After that comes an EP for DJ Lag, followed by Volume 2 of 2016's critically acclaimed Sound of Durban compilation. As gqom's international hype has influenced its popularity in Durban, Nan Kolè says that the genre itself has also changed. Thus the compilations are less an archive, more an ongoing documentation of "the new styles and evolution of gqom."
Gqom was caught young, so to speak, and injected into the global music stream at a time when its main acolytes were still toying with its modes and structures, experimenting with its very form. Perhaps that's why it's so hard to classify, why it feels so new when stacked next to other forms of underground club music. For DJ Lag, gqom is nothing more and nothing less than a sound inside his head, one that he shares with the world. "When I do music, I'm just doing music—choosing the sounds and creating atmospheres and beats for dance. I don't talk about socials or politics, I don't think of the audience reacting in one way or another. It's something I can't  explain, because it's something that grows in me."
—Josh Feola