FEATURES
On "Dark Matter," Moses Boyd Proves Free Jazz's Dancefloor Potential
By Ammar Kalia · Photos by James Edson · February 18, 2020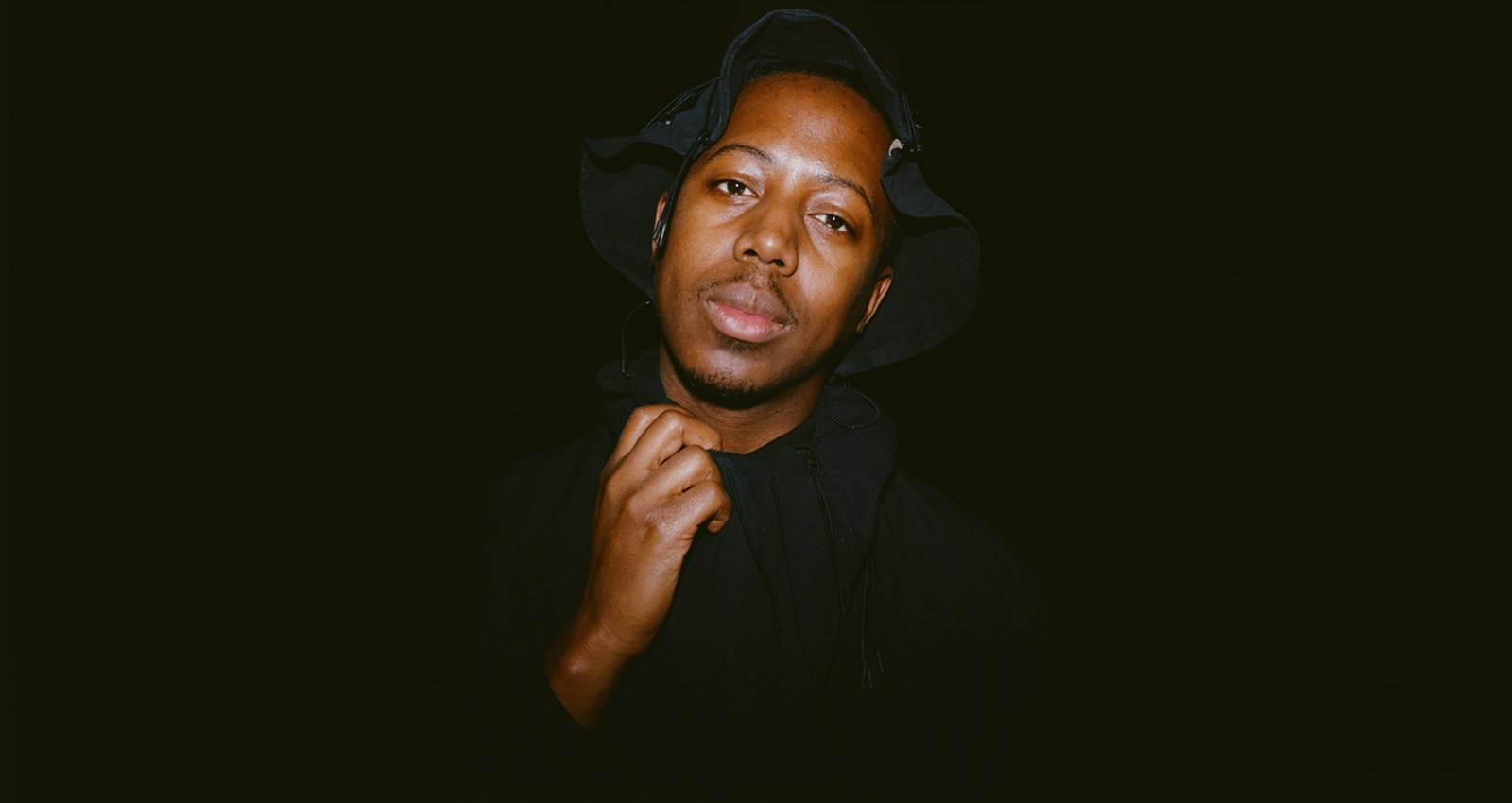 Since its emergence in the mid '60s, free jazz has maintained a reputation as not so much a musical style as an academic institution—a playground for music theorists and technically-minded musicians. Drummer Moses Boyd argues the exact opposite: free jazz isn't esoteric; it's a free-flowing exchange of ideas between artist and audience that's accessible to all. "The dancefloor is very much a part of me," he explains, hinting at the deep, varied nature of his discography to date.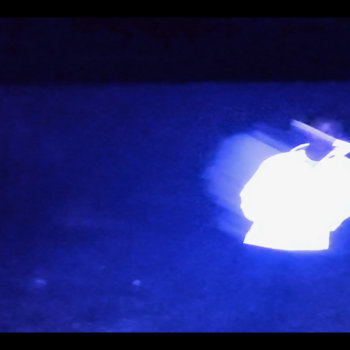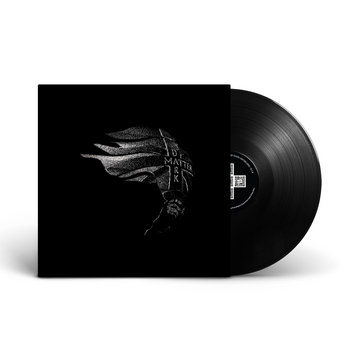 .
00:10 / 00:58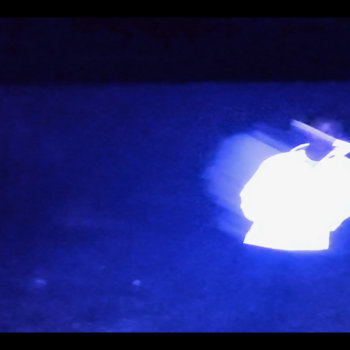 Merch for this release:
2 x Vinyl LP, Compact Disc (CD)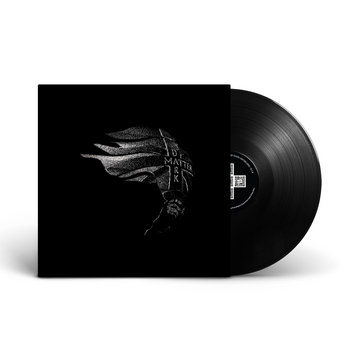 Boyd rose to prominence in 2015 as one half of the fiercely propulsive free-jazz duo Binker & Moses (saxophonist Binker Golding was the other half), who both received the MOBO award that year for Best Jazz Act. His solo 12", Rye Lane Shuffle, released shortly thereafter, referenced the languorous house of Theo Parrish as much as the freneticism of Tony Allen. Throughout 2017 and 2018, he broadened his stylistic horizons even further, producing singer Zara McFarlane's reggae-jazz album Arise, collaborating with South African gqom producer DJ Lag on "Drumming," and releasing the collaborative mixtape Displaced Diaspora. That kind of stylistic breadth would be impressive for a career musician, let alone a 28-year-old, and that trajectory is one of the things that sets Boyd apart from more orthodox peers such as Golding, pianist Joe Armon-Jones, and saxophonist Nubya Garcia.
His debut LP, Dark Matter, is just as unpredictable. A tempestuous blend of MIDI sequencing, warm acoustics, and curated vocal features, it's an album aimed squarely at the dancefloor, built to evoke feelings of joy, awe, empowerment, even outright liberation.

Boyd began working on Dark Matter before Displaced Diaspora had even been released, and kept the sessions as loose and creative as possible. "This really felt like a personal exploration—something for me," he says. "It was a very raw process, where I would work on tracks, and then just leave them for weeks on end. I was less concerned with harmonies and structures, and more just trying to get as much emotion out of sound as I could. I don't want to present an overly polished product; I just want you to feel something."
In that way, Boyd brings the improvisatory, free jazz mentality into the studio—a mindset on full display during his live shows with Golding, where the pair will pull on compositional threads for 20 minutes, building to frenetic crescendos. In October 2019, Boyd premiered live tracks from Dark Matter in London's longstanding dance club Fabric. There, the jittering broken beat of "Shades Of You" reverberated through the massive subwoofers, while vocalist Obongjayar's gritty, guttural refrain on "Dancing In The Dark" swooped through the air above.
"Ever since our first headline show as a band in 2017 at [South London club] Corsica Studios, I've always enjoyed playing in spaces designed for loosening your inhibitions," Boyd says. "And since Dark Matter is the most club-leaning music I've made, I had to hear it through the Fabric system."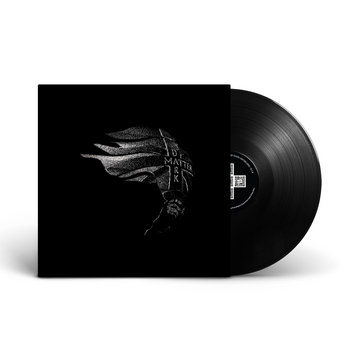 .
00:10 / 00:58
Merch for this release:
2 x Vinyl LP, Compact Disc (CD)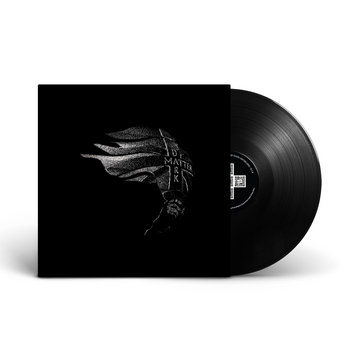 As its title suggests, though, Dark Matter is concerned with more than just movement and sound. "I was reflecting on what had been going on at the time of writing, and it was Brexit madness and the Windrush scandal," Boyd says. "There was a constant cloud around me. I was thinking, 'Am I even British if they can deport people like my [West Indian] grandparents? Do we even matter if Grenfell can burn with people in it, and then get covered up institutionally?' There was a darkness there." But 'dark matter' can also refer to the invisible substance which constitutes over 80% of the universe—it's a unifying force. "We can't explain dark matter, but it's there," Boyd says. "It's mysterious, but it also brings us together, and that felt like the perfect metaphor for what was happening around me. Even if it's dark, we have far more in common than that which separates us. So how do we use that to enact change?"
On Dark Matter, that question is given voice by Boyd's mentor, the double bassist and educator Gary Crosby, who founded the grassroots jazz workshop Tomorrow's Warriors. After Crosby suffered a near-fatal stroke in 2018, Boyd felt the need to feature him on the record. "I wanted to immortalize him," he says, "and so you hear his voice on two tracks, talking about aspects of life that bring us together, and what it was like to face death. He and [his partner] Janine's work continues what our cultures are about. His mantra of 'each one, teach one,' means that I've always been encouraged to share my skills. Now, I employ 18-year-olds who have just come out of school to come and tour with me. You can change their lives. It's a very privileged position to be in."
And given that Boyd got his start touring with acts like Zara McFarlane and Crosby, it's only natural that he'd want to pay that favor forward. "It all ensures that just as we've been here before the media hype, we'll be here after it too," he says, "and it's always through the music that there is a light to be found."