LISTS
A Brief History of South American Surf Rock
By Luis Minvielle · Illustration by Ian Grandjean · November 12, 2021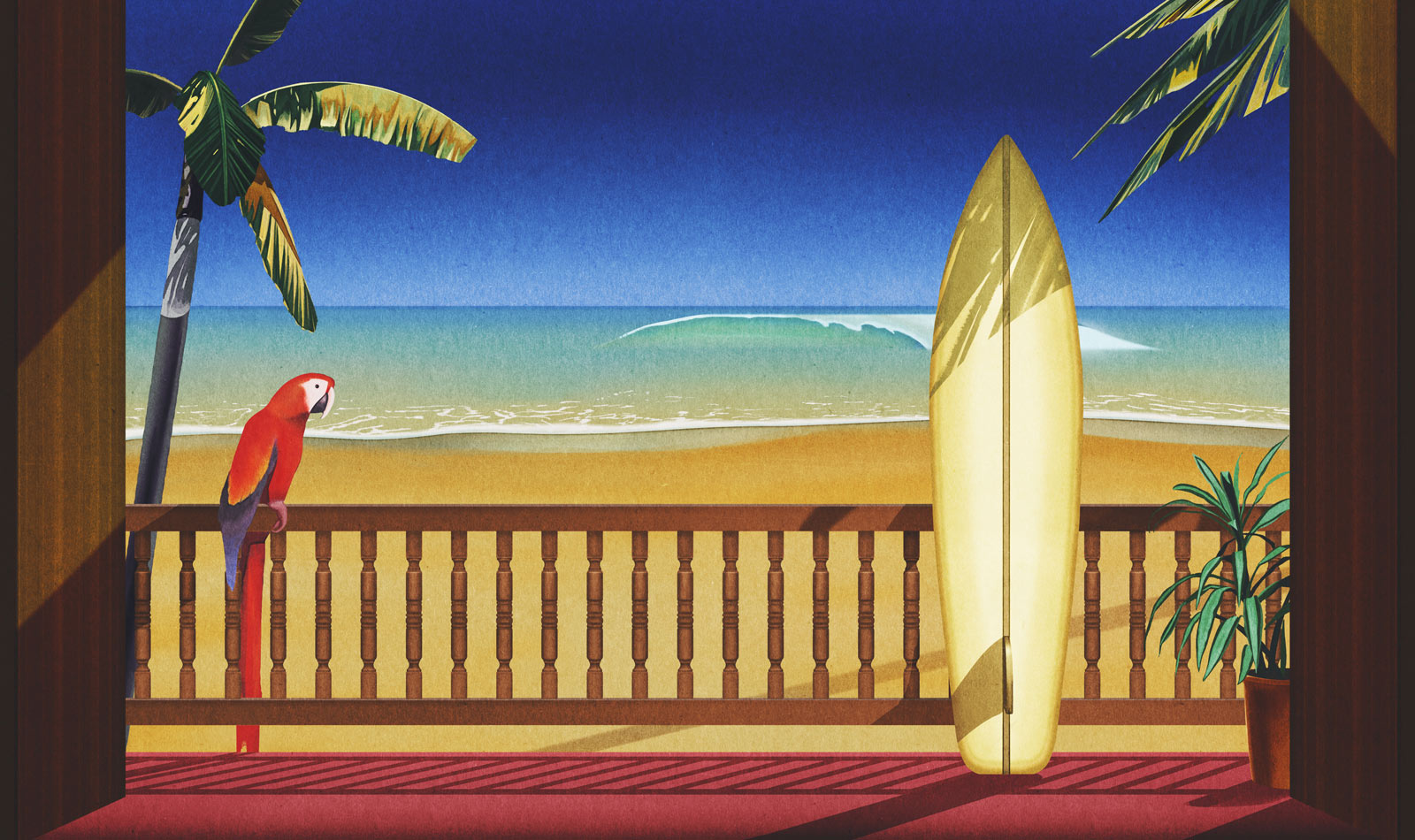 Surf music fever first struck in 1961 when Dick Dale played his pioneering instrumental "Let's Go Trippin'" live in Newport Beach, California. The track soon became a hit on regional radio, and Dale followed it up with 1962's classic "Miserlou," heralding a new movement of North American bands recording twangy and tremolo-soaked, guitar-driven rock 'n' roll tracks. These instrumental surf rock acts and their rough, hurried songs were distinct from the more pop-oriented vocal surf music of the Beach Boys, which would come to prominence in the mid-1960s. Like most places in the world at the time—even Thailand or Finland developed surf rock scenes in the mid-'60s—South America was ready to embrace the incoming surf rock waves.
Inspired by the surf sounds coming from California, artists from coastal countries such as Venezuela (bordered by the Caribbean Sea), Peru (on the Pacific Ocean), and Brazil (on the Atlantic Ocean) began capturing the guitar tones of instrumental surf music while embracing the harmony-rich sweetness of the Beach Boys. By the early 1960s, South American surf acts, dressed in classy tuxedos and using North American-inspired monikers such as Los Impala, The Pop's, Los Dangers, or Los Belkings, had reached national audiences with songs rinsed in reverb, rhythm sections backed by trebly, staccato guitar parts, and lyrics—in Spanish or Portuguese—jazzed up by call-and-response honey-dripping harmonies. One major way South American surf bands distinguished themselves from their Californian counterparts was through penning lyrics that spoke about dwindling romances—lovers were surfers disappearing into the sea, never to return.
By the mid-'60s, with California's surf rock losing popularity to the British Invasion, the South American surf music chapter also came to a close. Sabor Surf, a new compilation from El Palmas Music, a Barcelona-based label devoted to "intertropical" music such as bossa nova, salsa, or funk, aims to shine a light on that overlooked period. The compilation, a multi-artist collection of 11 Venezuelan surf music tracks and "go-go dances from the '60s," pays loving homage to surf music's heyday—and its Spanish-language heartbroken lullabies.
With songs by bands such as Los Supersónicos, Los Dangers, and Los Impala, Sabor Surf, curated by producers El Palmas and El Dragón Criollo, conjures up sounds that marked the clock for Venezuelan audiences in the '60s. According to the album's liner notes, contributed by Venezuelan writer Alfredo Churión, Los Supersónicos and Los Impala "stood out in terms of popularity" in Venezuela, "even reaching international success." Churión also wrote that "a good number of artists belonging to these groups made important artistic careers and some of them continue to shine with their own light" in their home country. But the compilation also contains songs that touch upon broader Latin American themes: the track "Lamento borincano," written in the 1920s and covered by Los Blonder, refers to the struggles of Puerto Rico's working class.
Sabor Surf is focused on Venezuela, but surf's impact could be felt throughout the continent in the 1960s and on to the following decades. From the '60s to the present day, these are some South American bands that recorded (or still record) surf music:
Merch for this release:
Vinyl LP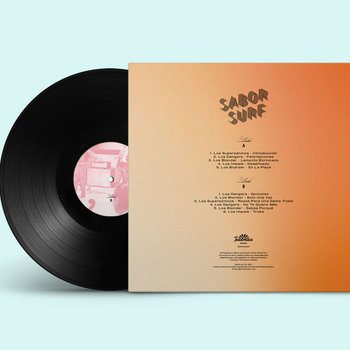 When go-go dancing reached Venezuela in the '60s, brought in by American oil industry businesspeople, it lost its association to nightclubs and instead became synonymous with the rise of surf music. That's why the first record by Maracaibo surf rock act Los Blonder was named El Go-Go De Los Blonders, with a spelling mistake in the band name included. Released in 1965, the back of the record sleeve listed the album's tracks but, curiously, also listed the genre for each song; some were labeled as go-go, while others were designated as surf or slow surf. According to José "Tantán" Batista, Los Blonder's guitarist, the classification between surf or go-go was done by their label with "certain scientific criteria that, even in the twenty-first century, we have not yet deciphered." Their track from "En la playa now," from El Go-Go De Los Blonders, resurfaces in Sabor Surf, but the band's definitive take on teen romance is the silver-toned "Solo una vez."
Fast forward into the 21st century, and surf music still persists in South America, even in its southernmost tip. The Tormentos, formed in 2001 in Argentina, seem to take their act lightly: their moniker mixes up an article in English with the Spanish word for "torment," which, in turn, sounds quite similar to the Spanish word for "storm." The band's nods to surf music are tongue-in-cheek: they combine an irreverent dress code with the genre's distinctive crackling sound. Their album artwork seems like it was snatched from the archive of a retired record sleeve designer from the Southern California music industry. Despite their threatening band name, their cut "Moon over Marin"—an instrumental cover of the Dead Kennedys' song—proves The Tormentos can deliver cheerful, if wistful, reverb-steeped tracks.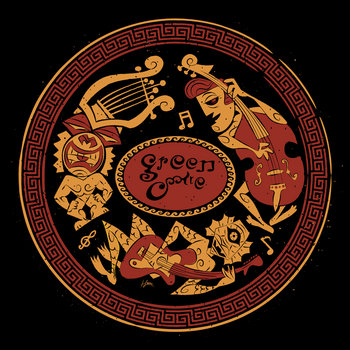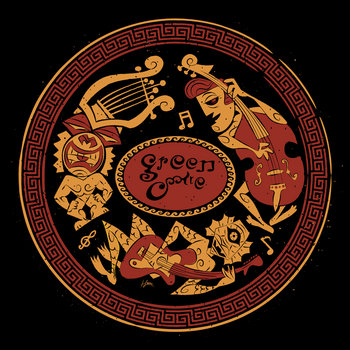 Merch for this release:
Compact Disc (CD)
Contemporary surf band Los Javelin could have fit in on Sabor Surf as they mimic the sound of the movement's dawn with startling precision. Founded in 2001, the Caracas-based band captures the Venezuelan surf rock essence by hanging on to surf's classic aesthetics. "We preserve surf's classic sound by using vintage instrumentation," says Dr. Staccato, Los Javelin's primary guitarist. "Our ideology is twang." Aside from their high fidelity sounds and explicit nods to early psych rock, any of Los Javelin's tracks could undoubtedly pass as songs dug up from an out-of-print surf music 7-inch sold for small change at a Venezuelan thrift store.
Merch for this release:
Compact Disc (CD)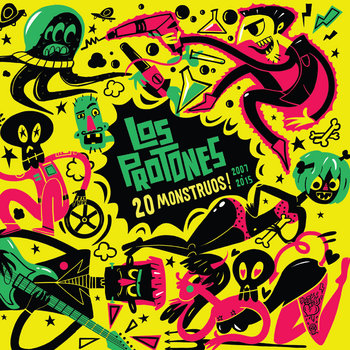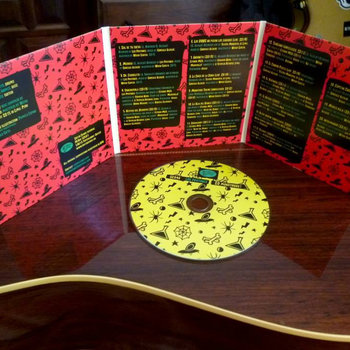 The distinctive soundtracks of Spaghetti Western films—based on twangy guitars, jumbled percussion, loud shouted calls, and tension-inducing string ensembles—are as much a part of the 1960s as surf music. For Los Protones, a surf rock band formed in Lima, Peru, in 2007, both styles are connected. Their songs bring together psych, surf music, and traditional Peruvian sounds with build-ups that recall scenes of gunslingers facing off to death. They'll never be as somber as a Western gun duel, though: With offbeat song titles such as "Los Ovnis No Pasan Los Sabados" ("UFOs Don't Fly on Saturdays"), Los Protones tap into surf's happy-go-lucky attitude.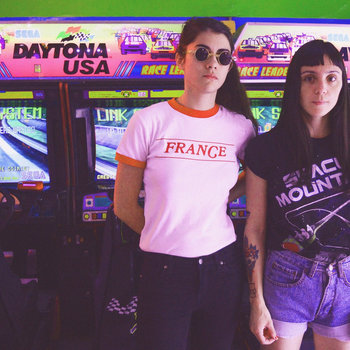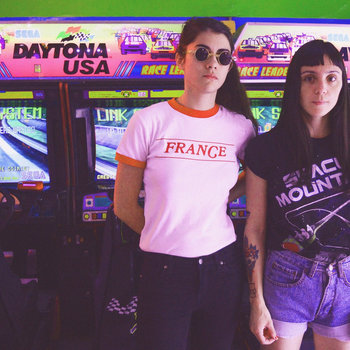 The city of La Plata, Argentina, lies just close to the La Plata River, but is far away from most surf havens. Still, its thriving indie rock scene means a band like Las Piñas can combine South American surf's early garage-tinged sounds with slacker rock's DIY manners—and pull it off. "Instrumental surf influenced our sounds, but we feel closer to Peruvian garage surf from the '60s," says singer, guitarist, and bassist Sofía Cardich, who leads the duo along with Antonela Périgo. "Los Saicos, Los Shains, and Los Holy's are the first stop, to which we add a bit of power, repetitive lyrics, and surf's freshness," she says of the particular sound of Las Piñas, who released their last EP, Pista de fuego, in 2017 ahead of their tour through the U.S.