LISTS
A Guide to the Dubwise Discography of Rockers Hi Fi and Biggabush
By Oliver Walkden · May 24, 2021
As anyone familiar with the history of rock 'n' roll knows, the term "rockers" was popularized in the 1940s, when groups like Memphis Slim And The House Rockers were starting the party in the U.S. with their raucous R&B. "Rocking" was a secular sexual analogy in Black America by then, but it was also a spiritual one, deriving in significant part from gospel music—see the double entendres of rock 'n' roll trailblazer Sister Rosetta Tharpe, for example. Rocking is about movement, after all, whether it be the involuntary physical response to a groove, the wall-shaking vibrations of amplified sound, a body seized by the Holy Spirit, or the carnal gyration of hips and bodies.
It is no surprise that the term was picked up beyond rock 'n' roll in the 1960s, by selectors and soundboys who would "rock" dancehall parties with massive sound systems on the streets of Jamaica. After the heart-racing pace of ska music, rocksteady took over the island—a slower, more seductive style which took its name from an Alton Ellis track, setting the pace for the onset of reggae and dub.
A notable champion of the scene was Augustus Pablo, who founded the Rockers International label in 1972 (named after his brothers' soundsystem) and published the seminal dub album King Tubby's Meets the Rockers Uptown. Two of Pablo's contemporaries, the duo Sly & Robbie, conceived of a more aggressive style of reggae that they named rockers and set the precedent for the even more combative genre, steppas, which followed in the '90s.
Rockers Hi-Fi was built upon this foundation of Jamaican wax, solid-timber sound systems, and heavyweight bass. Formed in Birmingham in 1992, Glyn Bush, aka Biggabush, and Richard "DJ Dick" Whittingham (later joined by MC Farda P), became one of UK rave's most prominent exponents of dubwise experimentation.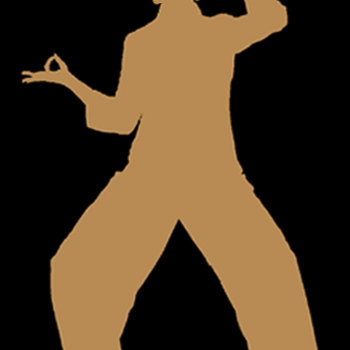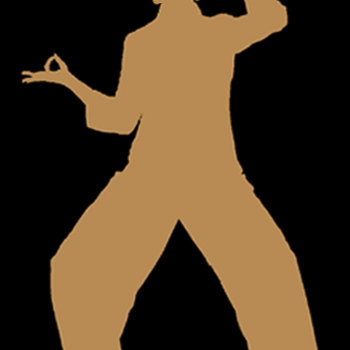 Bush's relationship with dub didn't begin on the dancefloor, but in the Midlands' punk venues. Between bands, DJs would run dub-reggae tracks to keep the energy going. The links between punk and reggae have been well documented, embodied by groups like New Age Steppers, and was fomented most clearly in the Rock Against Racism movement. This was Bush's first encounter with sub-heavy Caribbean music, as frontman of post-punk band The Degotees. Speaking from his Dorset home, he remembers that "DJs didn't have any punk records when it first started, so they used to play dub. I also listened to John Peel who always played lots of dub stuff. It was a really nice mingling of two different cultures."
It wasn't long before Bush ditched the guitars in favor of electronics. He took on an apprenticeship at the kitted-out recording studio in Birmingham's Triangle Arts Centre, immersing himself in MIDI and programming technology and becoming an adroit sound-sampler.
Soon, he was listening to chunky American house imports by the likes of Todd Terry and Bobby Konders. "I spent all night dancing to this crazy music I'd never heard before and I never really looked back after that," he says. You can hear the influence of jacking Chicago house and rave euphoria on their sample-heavy debut 12-inch, Breathless, and throughout their nascent material.
As they kept working together, their sound became more refined; according to Bush, they hadn't had a clear direction to begin with. "We just wanted to make tunes for people to dance to. But after a while we found this style of mixing dub and house," he says.
This fusion was inaugurated on their biggest single "Push Push," which samples Johnny Osbourne's angelic vocals from Scientist's dub version of "He Can Surely Turn The Tide." The track's rough, elephantine bassline and hands-in-the-air stabs made it something of a club classic, later remixed by German house producers M.A.N.D.Y and Oliver Koletzki. But the less commercially successful "Hash Recall" on the B-side is perhaps the choice cut, deftly combining dubby drum fills and breaks with a liquid groove.
As the duo became synonymous with dub, they were approached by Mike Barnett of Beyond Records (now Waveform) to contribute to a series of compilations entitled Ambient Dub—an epithet many consider to be a genre in its own right.
"He said, 'Fancy doing an ambient dub track for us?' And we were like: 'Yeah, don't know what that is, but it sounds interesting!' So we did this track called 'Sexy Selector,'" says Bush. It's an eight-minute odyssey into a deep ocean of dubwise references, with echo-drenched synths, seductive breakbeats, and squelchy samples. The sound was intended to soundtrack the chillout rooms of parties, offering heady atmospherics combined with the heavy embrace of sub-bass.
Other ambient dub moments from their catalog include "Mecca of Space" and Avon-esque trip-hop work like "Period of Babylon," recently re-released on Rockers Rarities 92​-​99.
By the late '90s, Rockers were getting big. Originally signed to Island Records' subsidiary 4th & Broadway but later dropped, they were picked up straight away by Warner. They toured extensively to promote the Mish Mash album and held a special two-night residency at the Crypt under St. Martin's Church in Trafalgar Square, the recording of which Bush recently dug out nearly 25 years later. Their live set-up consisted of rapper Phoebe One and MC Farda P on the mic, Whittingham on the turntables, and Bush messing around on a sampling keyboard and a Roland Space Echo—a method they lovingly dubbed "decks and effects."
But by the millennium, Bush was done with the Rockers lifestyle. After meeting the head of the Bristol School of Samba in 1988 and attending one of his workshops, Bush had developed a huge passion for percussion-focused Latin American music. This spawned the Lightning Head moniker, used to explore global rhythms and make DJ-friendly edits of Latin jams, and continues today with Tru Thoughts reissuing an updated version of 13 Faces of Lightning Head.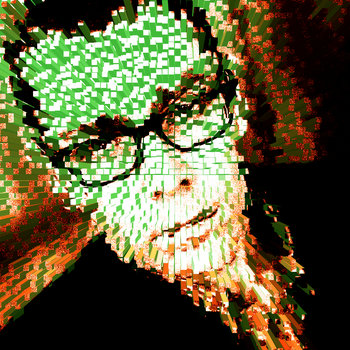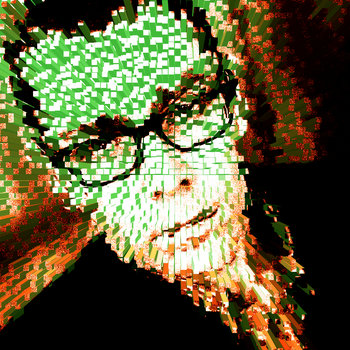 Another Latin-inspired outfit was Magic Drum Orchestra, formed from Glyn's own community samba group in the south of England. Though predominantly a live band, MDO did release two records on Tru Thoughts, including irreverent covers of Shy FX's drum & bass classic "Original Nuttah" and Benga's dubstep anthem "Crunked Up."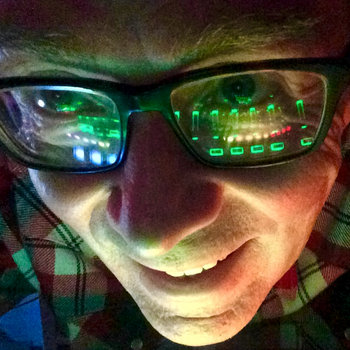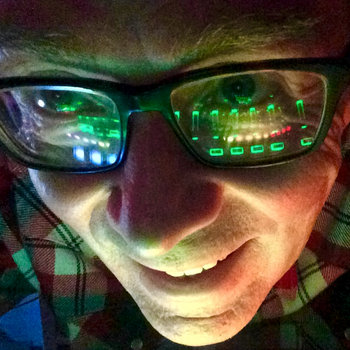 The BiggaBush name debuted in 2004 with the album Bigga Bush Free on Stereo Deluxe, and with it returned the dubby-house crossover sound. This peaked on Bush's monumental remix of Swayzak's "Illegal," featuring famous dub poet Benjamin Zephaniah—a fellow Birmingham resident with whom Bush shares not just an upbringing on Midlands dub sound systems, but also the exact same birth date.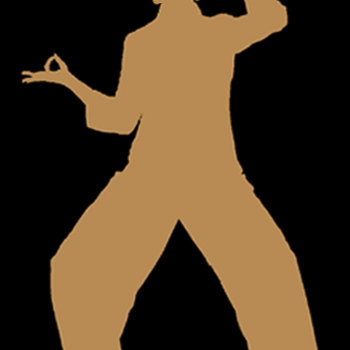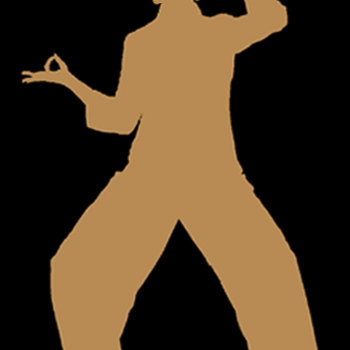 Far removed from Bush's beat-focused projects is the album Sunken Foal Stories, his personal favorite from his back catalog. His music has always been sample-heavy (a cheeky exercise in "seeing what [he] could get away with," he says), but this record is perhaps his most richly sound-collaged. To produce this experimental set of soundscape vignettes, Bush revisited his vast collection of charity shop vinyl finds. He would select three records at random and sample them on the fly, recontextualizing poetry, folk songs, classical pieces, library music, and other oddities. It's full of delectable cracklings, dusty melodies, and sparkling spoken incantations to tease the unconscious mind.
Merch for this release:
Vinyl LP
Three decades on, Bush's music still rocks dancefloors. Crate digging house DJs such as Francesco Del Garda have brought his early rave tracks back to life for an audience of young dancers at festivals and after-hours parties.
Rockers classics such as the 12-inch version of "Stoned (Manali Cream Mix)" were fetching obscene prices on online marketplaces, but Seven Hills Records have stepped in to compile some of the group's biggest anthems for newer listeners. Why does this sound continue to resonate with younger audiences? "It's still incredibly fresh," Bush says, "and there's nothing else like it."