LISTS
Crazy Dreams and High Ideals: A Guide to The New Age Steppers
By John Gentile · March 15, 2021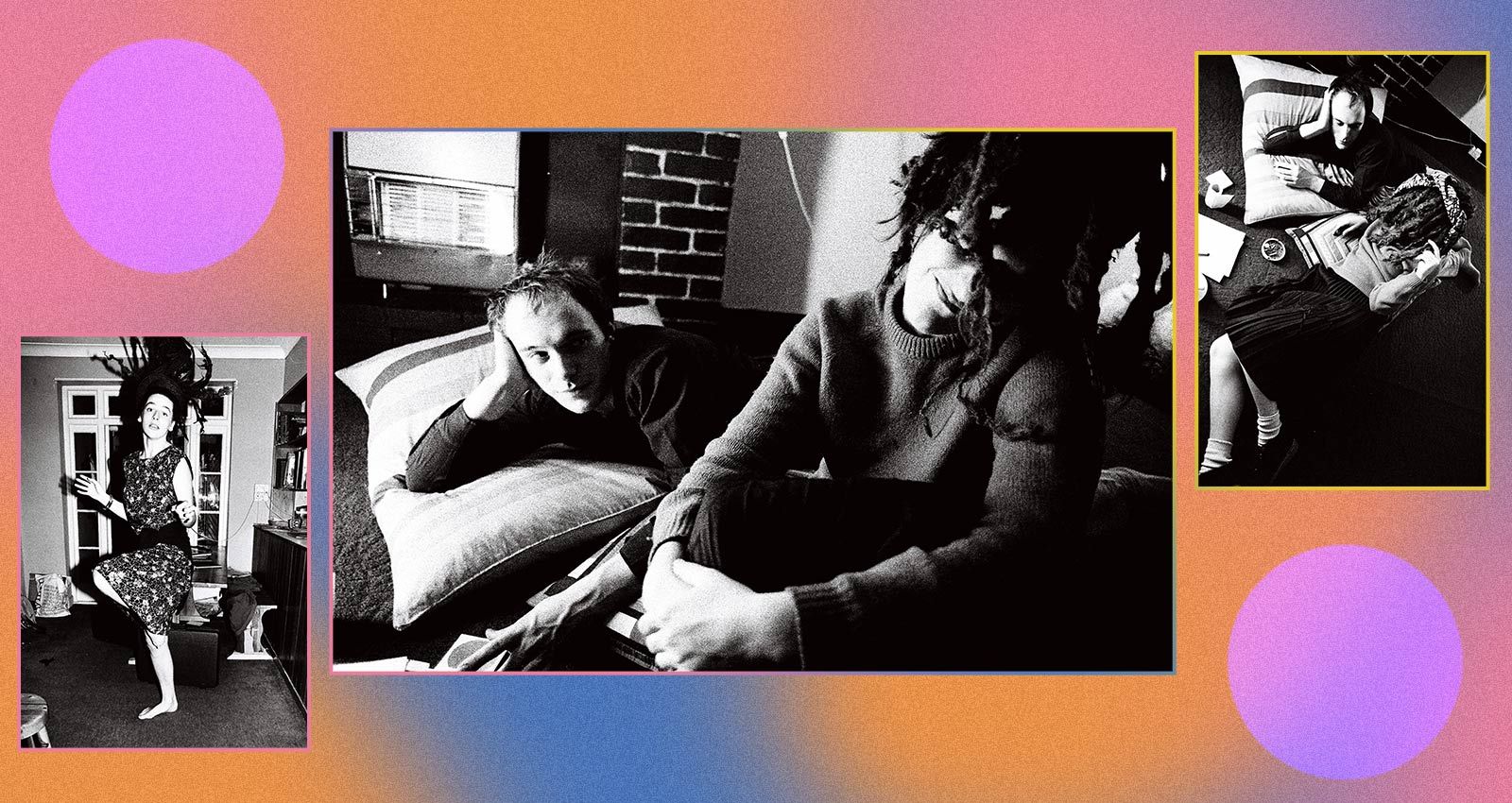 The music of the New Age Steppers may mark the only time that punk rock and reggae ever truly, seamlessly merged. Sure, the Clash led the way by covering Junior Murvin's "Police and Thieves" on their debut album. But, aside from Bob Marley/Lee Perry's 1977 "Punky Reggae Party," reggae artists didn't show much interest in returning the favor.
That may be with good reason. In the '70s and '80s, many Jamaican artists signed deals with UK-based record labels and sold hundreds of thousands of records, only to be paid pennies on the dollar in royalties while the label heads made massive profits.
Enter The New Age Steppers. Founded by British producer Adrian Sherwood in 1980, the group merged punk with Jamaican music while being careful to honor, rather than cursorily appropriate, the culture behind it. Though the project was mostly a studio affair and always had a fluid lineup, regular contributors included Style Scott of the Roots Radics, one of Jamaica's most famous session groups; future pop star Neneh Cherry; George Oban of iconic British reggae group Aswad; iconic reggae vocalist Bim Sherman; Bruce Smith and Mark Stewart of post-punkers The Pop Group; and even the avant-punk trailblazer herself, Ari Up of the Slits.
Yet, while New Age Steppers were built off the interlocking of punk and reggae, the result wasn't just those two genres stacked on top of the other. Instead, with Sherwood behind the controls, the collective created a wide-ranging world of futuristic warp dub. Sometimes, they would take a reggae classic and morph it into a cold, robotic march, as they did on their debut single, a cover of "Fade Away," the reggae classic originally by Junior Byles. Other times, on tracks like "State Assembly," they would push the concept of post-punk far from its foundations, resulting in something that was not so much a song as a discordant sound collage.
Forty years on from the group's debut LP, New Age Steppers still sound like they are from the future. Yet, despite the collective's innovations and influence on future generations, their material is frustratingly scattered across piecemeal re-issues and long-forgotten B-sides. Fortunately, On-U Sound, the label founded by Sherwood, will re-release the band's four albums alongside a brand new disc of rarities on March 20. (In fact, the first New Age Steppers single was On-U's first single and the first New Age Steppers album was On-U's debut LP). Because the group's output was equal parts melodic and challenging, we put together an overview of their albums to walk you through their dense, but rewarding, discography.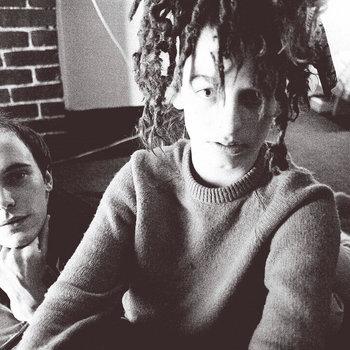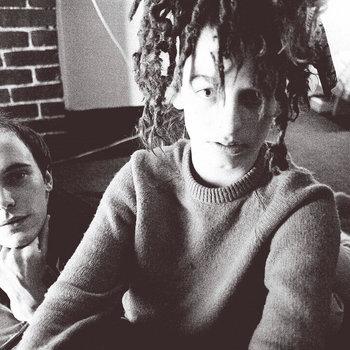 Merch for this release:
Vinyl LP, Compact Disc (CD)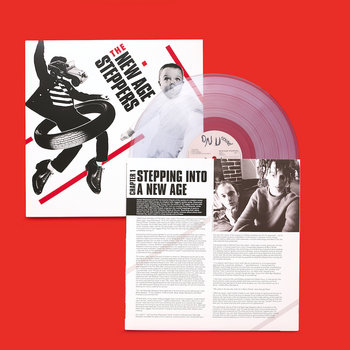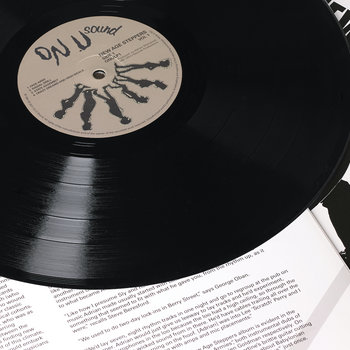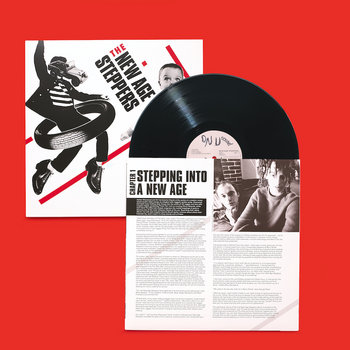 Released in 1981, New Age Steppers' eponymous debut is arguably the collective's most daring and polarized album. Across both sides of the release, Sherwood welds reggae and post-punk together: sometimes pushing the two genres into a single mass to show their similarities, and sometimes boiling each genre down to its bare components in order to show their differences.
The New Age Steppers had been introduced to the world the previous year with the single "Fade Away," and it was such a powerful track that Sherwood opted to open the group's debut LP with it as well. While the 1976 Junior Byles original was a heavy-duty roots reggae classic, anchored by a bass-heavy sonic warmth, the New Age Steppers version is cold and tripped out. Ari Up handles the vocals with a steely calm, detailing the destruction of the capitalist world. To counterbalance the older, reworked classics, Sherwood includes numerous post-punk freak outs. Tracks like "Radial Drill" and "State Assembly" showcase extended sound effect explorations that tip-toe the line between "song" and bass-heavy "noise track."
The entire album is supported by a multicultural rhythm section: Style Scott with his spacious but forceful backbeats; Bruce Smith with his cold, post-punk aggression; and George Oban, who—in stark contrast to the avant-garde experiments of the time—anchors the release with a traditional reggae bass throb.
Journalist Viv Goldman takes the vocals on "Primate Armies," and her words echo statements made in both reggae and punk music: "If the heavy metal boys or the boys in blue don't like the look of you… You better watch out!"
Merch for this release:
Vinyl LP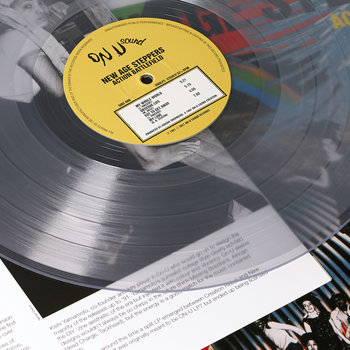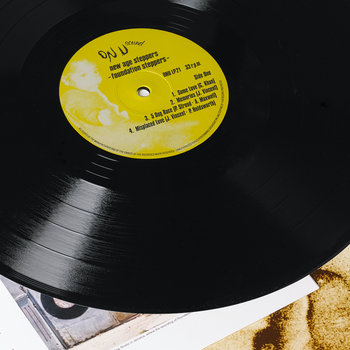 After the forward-looking blast of their debut, the collective released its counterpoint, Action Battlefield, that same year. While New Age Steppers seemed to push its robotic dub to the edge of what could be considered "a song," Action Battlefield was more traditional.
Instead of constructing songs from studio experiments, Sherwood looked to Jamaican classics and contemporary reggae imports, and then had the group cut their own post-punky versions of those hits. By 1981, Black Uhuru was climbing the charts, and was one of the few Jamaican acts to have a large international presence; Sherwood and crew heavily reworked Uhuru frontman Michael Rose's 1976 solo track "Observe Life" transforming it from a bright, high energy call into a acid-vision, dubby cut. "Don't Let Problems Get You Down," originally recorded by reggae crooner Horace Andy in 1975, is re-titled "Problems" (a different song than the other song by Andy titled simply "Problems"). That track is also given an extended treatment by Ari, who adds new German lyrics.
Roots reggae singer Bim Sherman, who was brought to the UK by Sherwood for a tour and decided to stay, also makes his first New Age Steppers appearance. Here, he records "My Love," a reworking of 1971's "Can't Hide the Feeling," originally by Rocksteady titans The Gaylads. That track is notable for being the very first recorded appearance of Neneh Cherry, who in addition to working with the Slits, would go on to International pop stardom with the 1989 hit "Buffalo Stance."
Meanwhile, Style Scott's drummer's chair was handed over to St. Thomas, Jamaica's Eskimo Fox, who would become a constant in the Sherwood universe. Perhaps to link the album back to its traditional material, Eskimo Fox adds a lagging drum beat in lieu of Style Scott's charge, giving the tunes a less tense, more soulful feel.
Merch for this release:
Vinyl LP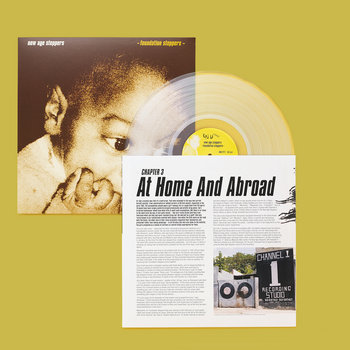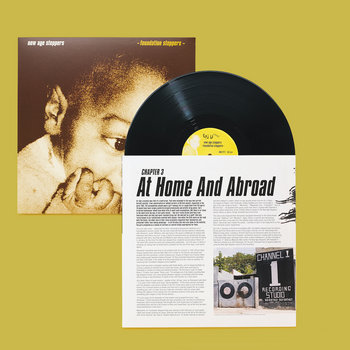 1983's Foundation Steppers marked a significant change in production style. While the previous two New Age Steppers albums were tinged with the cold aesthetic of post-punk, Foundation Steppers referenced iconic Jamaican producers like King Tubby, Junjo, and Lee Perry for its core sound. Here, a distinctly Jamaican-style, low and heavy rhythm section drive the proceedings, resulting in a more rumbling, less mechanized sound. This is in part due to Ari Up and Style Scott beginning the recording sessions at the famed Channel One studios in West Kingston, before bringing the tapes to England for finalization.
Also adding to the change of sound was the fact that Bruce Smith and Mark Stewart had stopped contributing to the group, perhaps lessening the "post-punk" influence and allowing for the "reggae side" to grow. The musician credits read like a who's who of late '70s/early '80s Jamaican heavy-hitters: Style Scott, Bingy Bunny, Errol Flabba Holt, Dwight Pinkney, Vin Gordon, Bami Rose, Steely (of Steely & Clevie).
Ari Up contributes some of the most traditional vocals of her career. Where she was previously wont to add in vocal tics, screeches, and German-language rants, here, she is in full-on roots mode on tracks like "Some Love" (a Chaka Khan cover) and a version of pop standard "Stormy Weather."
Bim Sherman also has increased presence, penning numerous originals, including "Memories," a lover's tune accentuated by some distinctly '80s synths, and the angry track "Dreamers," which denounces mankind's shortcomings. The release started a new era for Sherman. While Sherman was known in Jamaica for his expressive vocals, he began a long-running partnership with Sherwood where he would contrast his emotive voice over Sherwood's robotic compu-bashing.
To that end, despite the heavy traditional reggae influence here, Sherwood did slip in some of his trademark futuro-sounds; "Dreamers" is propelled by a robotic beeping, while dub track "Stabilizer" features an ominous synth hissing in the background.
While it had seemed like the collective had reached a true synthesis where the reggae and punk portions had completely merged, Foundation Steppers would be their last album for some time. By then, Ari Up had moved to Jamaica (and would travel around the Americas) and Sherwood had become increasingly involved in his multitudes of projects. Twenty-nine years later, they would reunite under solemn circumstances.
Merch for this release:
Vinyl LP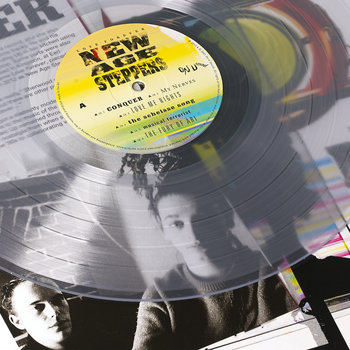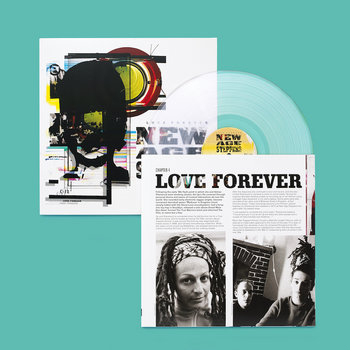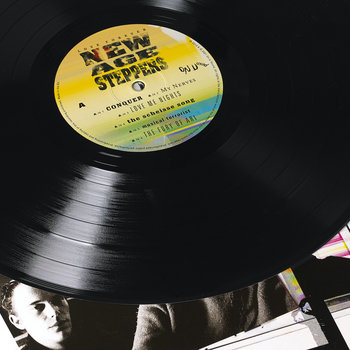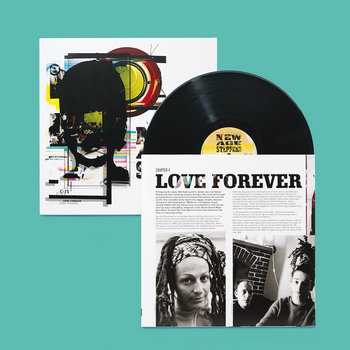 In 2008, Ari Up was diagnosed with breast cancer. During the period from the diagnosis until her death in 2010, Ari worked prolifically. In addition to finishing the Slits reunion album, she played live shows, collaborated with Subatomic Soundsystem, Lee Perry, ska-punks the Slackers, and Mark Stewart. The end product was New Age Steppers' final album.
Released roughly two years after Ari's death, Love Forever is the band's tribute to Ari, bolstered by an updated sound long in the works. Where previous Steppers albums were influenced by contemporary reggae, over the subsequent three decades, dancehall had risen as the preeminent Jamaican form. As a result, Sherwood incorporated the energy and irreverence of dancehall into Love Forever. "Musical Terrorist" has a computerized, pro-tools buzz borrowed straight from Jamaican dancehall charts. "Conquer," with its looping sound effects, could have also fit nicely on Ari's own 2005 dancehall album Dread More Dan Dead.
Equally notable here is that the cast of regular contributors is mostly absent—Style Scott, Bim Sherman, Eskimo Fox, and many others are nowhere to be seen, with Bim Sherman having passed away in 2000. (Style Scott died in 2014.) The result is that, while previous Steppers albums were the cohesion of many minds linking at once, Love Forever is very much a Sherwood-driven project, and serves almost to be a Sherwood/Ari Up release as opposed to a Steppers LP proper. The album closes with "Death of the Trees," an instrumental epitaph for Ari and, in all likelihood, the New Age Steppers as well.
Merch for this release:
Vinyl LP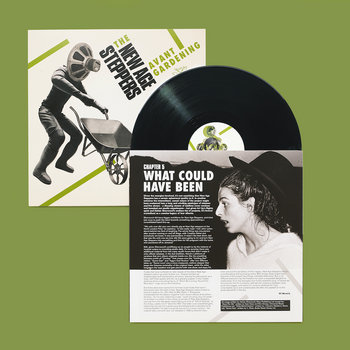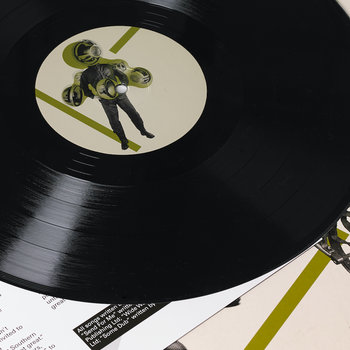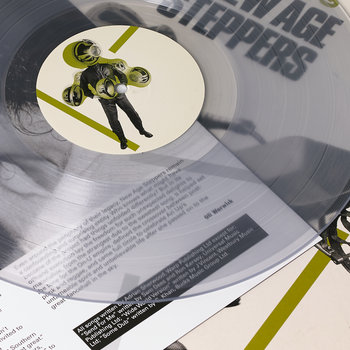 Because The New Age Steppers were more dedicated to sonic experimentation than strict song planning, numerous stray tracks have cropped up in official (and unofficial) places over the years. The new compilation Avant Gardening collects rare and unreleased tracks from across the group's '80s output. The collection showcases the group in both their most traditional and freakiest styles.
"Send for Me" is one of the previously unreleased and more reverent tracks on the set. A lovers rock tune, "Send for Me" was recorded at Channel One and mixed at Southern Studios in the UK for a John Peel broadcast. As with many mid-period Steppers tracks, it featured Ari Up paying heartfelt tribute to the soul reggae masters, minus the punk-ed up aggression. Sherwood previously used the same riddim for Bim Sherman's "A Matter of Time," found on the Singers & Players album Staggering Heights earlier in the year.
On the opposite end of the spectrum are smoother jams like "Izalize," which was recorded during the debut LP sessions; the stretched-out arrangement, shrouded in dub effects, crackles like a melting cassette tape. Similarly, the title track, taken from the same session, is a collection of sound effects and finds the band at the farthest reaches of their explorations.
This expansive mentality is found throughout the group's entire discography. The New Age Steppers weren't as concerned with being "catchy" as they were with being "interesting." Today, the music still sounds forward-thinking even though some of this material is 41 years old. The band's debut single talked about how soulless capitalism and empty opportunism will fade away over the years. It can't be a coincidence that this music is still as powerful and as meaningful today as it was four decades ago.