LABEL PROFILE
40 Years of Experimental Dub Label On-U Sound Records: Nine Essential LPs
By Jeff Terich · July 01, 2020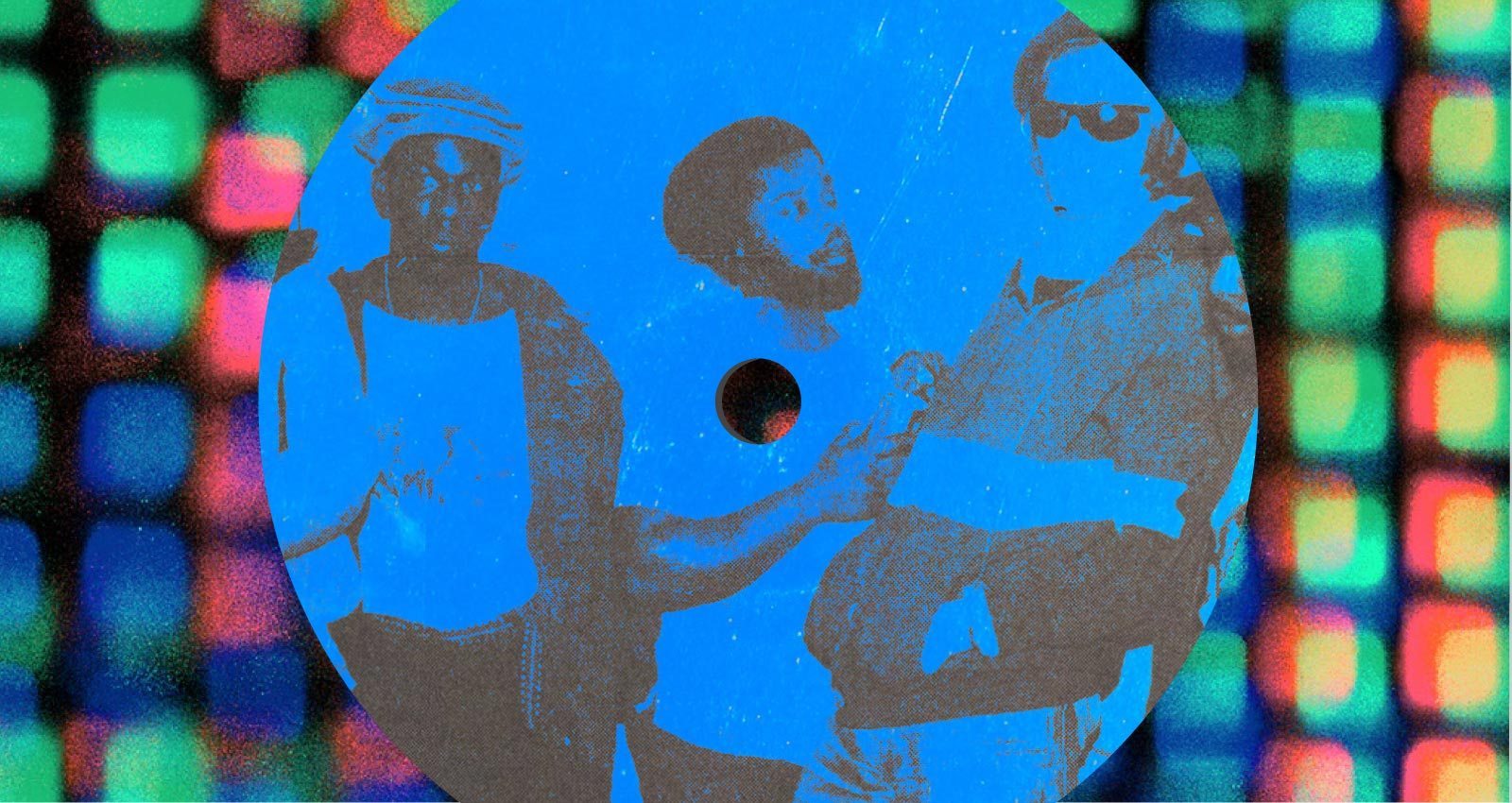 By the time he was 21, Adrian Sherwood had already made several attempts at launching a record label. Sherwood—then a young London producer and DJ working with reggae and post-punk bands—co-founded Carib Gems, a label created to distribute Jamaican recordings locally, followed by Hitrun, through which he began to release some of his own productions. Then came 4D Records, briefly. It wasn't until his fourth try, On-U Sound, which he co-founded with Kishi Yamamoto in 1980, that Sherwood ended up parlaying his love of reggae and dub into what he calls his "life journey."
"I'd come from a reggae background. I was still only 22, and holding lots of debts from previous adventures," Sherwood says from his UK home. "I was very young, and I had met members of The Pop Group, Slits, Public Image Limited, and did some shows with The Clash at the beginning of 1980. I started meeting lots of different musicians. And since I'm not a musician myself—I'm a producer—I was running sessions with whoever I'd met. I recorded a lot of non-reggae stuff, and with On-U, it was a question of being amongst the right set of people at the right time."
On-U Sound turns 40 this year, having built up a catalog of hundreds of records. Sherwood, who initially ran the label out of his house, says that in the beginning his only objective was "survival," and every high profile remix he'd end up doing for an artist like Depeche Mode or Simply Red would end up funding his next batch of releases. And essentially everything his label has released has been an experiment in some way or another. In fact, almost all of the bands that regularly released records through the label didn't even exist until they began recording their On-U Sound debuts. The potential for expression was limitless.
"Everyone had the opportunity to be creative," Sherwood says from his UK home. "I gave a lot of freedom to a lot of people. Like most musicians, there's a lot of experimentation and I was encouraging people to go out on a limb. None of them were proper bands, they were second interests, and then they evolved into bands after they got into the studio. To be quite honest, I was winging it."
Founded in 1980, On-U Sound has undergone a significant evolution—from its earliest permutations of dub, to industrial, jazz, blues and post-rock, down to its reggae roots—all but just a handful of them produced or co-produced by Sherwood himself. Here's an introductory guide to nine of the label's best releases.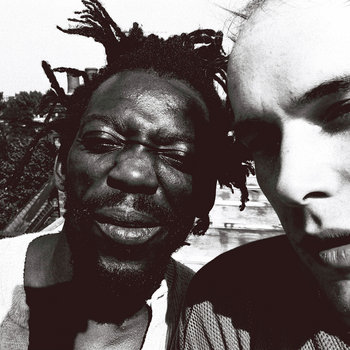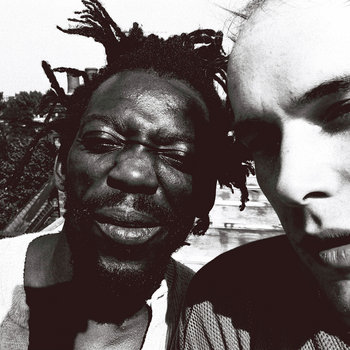 Merch for this release:
Vinyl LP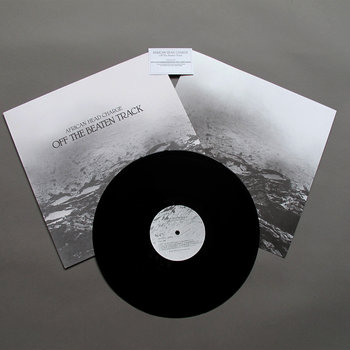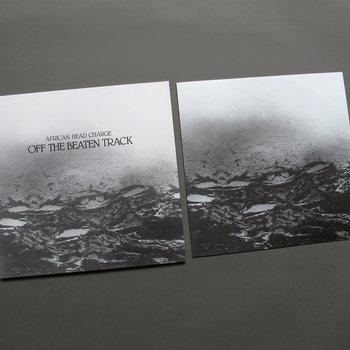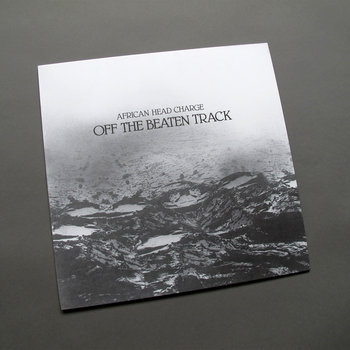 Brian Eno's quote about his "vision of a psychedelic Africa," with regard to his 1981 collaboration with David Byrne My Life in the Bush of Ghosts, captured Sherwood's imagination in his early 20's. To see that abstract concept to fruition, he enlisted Creation Rebel percussionist Bonjo Iyabinghi Noah, whose permutations of traditional African rhythms provided a backbone for Sherwood's cross-genre studio experiments. The most amplified and animated of these collaborations is Off the Beaten Track, a hybrid of dub and industrial that was a few degrees less hostile than Missing Brazilians' Warzone. It's a study in contrasts, whether in the juxtaposition of punishingly loud drums against serene melodica ("Release the Doctor") or the loops of Albert Einstein's readings from "The Common Language of Science" against eerie psychedelic keyboards ("Language & Mentality.") Though by no means the most extreme release in terms of its effects or frequencies, Off the Beaten Track nonetheless ranks among On-U Sound's most boundless, creative releases.
UK jazz trumpeter Harry Beckett's body of work stretches back to the 1950's and lists over 200 appearances, including 22 albums of his own. Released just two years before his death, The Modern Sound of Harry Beckett is the only album Beckett released through On-U Sound, though it gave the jazz veteran's sound a unique refresh. In teaming up with Adrian Sherwood and an eclectic group of musicians including jazz vibraphonist Orphy Robinson and blues guitarist Skip MacDonald, Beckett reintroduced his music in an entirely new context. He weaves his subtle, melodic performances through a stark trip-hop track like "The Storyteller" and stepping through a heavy metal dancehall space portal on "Facing It." That it's one of On-U Sound's most eclectic releases, let alone one of Beckett's, speaks to the imprint's well-earned reputation for turning familiar sounds completely upside down.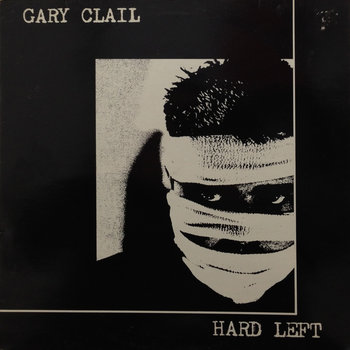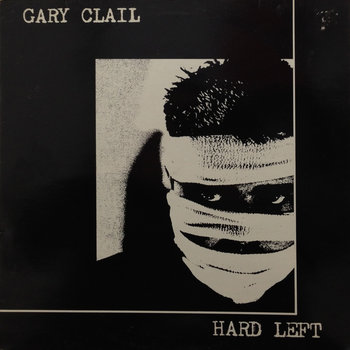 The same year that Adrian Sherwood and Bristol emcee Gary Clail teamed up for Tackhead's iconic industrial-funk album Friendly As a Hand Grenade, the two artists released a similarly maximalist set of dub-funk mayhem with End of the Century Party. Backed by members of Tackhead, who bring a hyper-charged funk-metal intensity to this set of politically charged alt-dance bangers, Clail and Sherwood carve an anarchic path of anything-goes beat-driven chaos. While Sherwood and other On-U Sound Artists had been exploring more intense permutations of industrial dance music throughout much of the '80s, End of the Century Party is more of a dub-influenced industrial album than vice versa—touched up with elements of acid house and Bristol trip-hop—showcasing an aggressive heaviness not so often heard in reggae.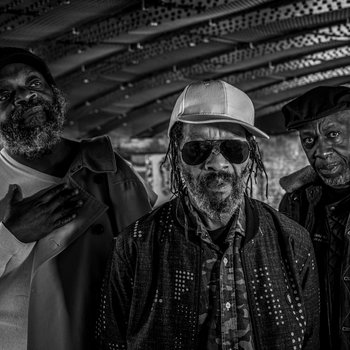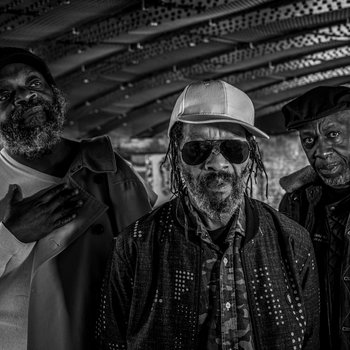 England's Creation Rebel took root in the '70s as Jamaican dub legend Prince Far-I's backing band. Given the space to explore their own sonic approach, however, the group sought to take dub into much stranger, far-off places. Starship Africa—originally the sole release of 4D Rhythms before being picked up by On-U Sound—unfolds as two lengthy suites, each presenting a vision of dub at its most cosmic and psychedelic. Apocryphally conceived by Sherwood as a soundtrack to a Don Letts-directed film about "alien dreads from beyond the stars," its rhythm tracks were recorded twice, with overdubs laid over the original tapes as they were played backwards. The five sections of "Starship Africa" embark on an extended journey through rhythm and space, traveling from its most alien sounds on down to a more grounded, stripped-down dub and back. The similarly epic "Space Movement" skews more tense, more urgent, yet still steeped in hallucinatory effects and eerie soundscapes, completing the second of two complementary, interstellar halves.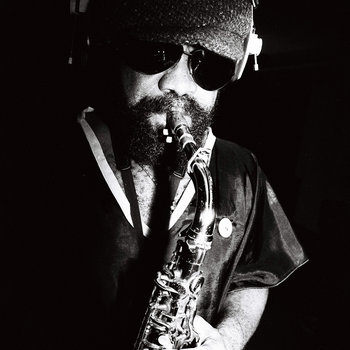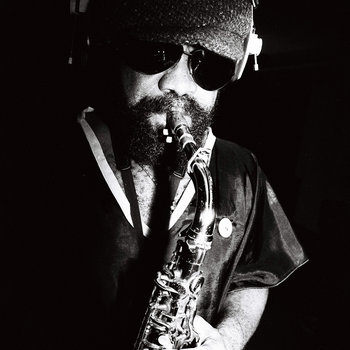 Saxophonist Felix Headley Bennett never quite received the name recognition of session players like Ernest Ranglin or Sly & Robbie, despite having a resume that boasts more than 400 appearances on records by the likes of Bob Marley, Bunny Wailer, and Black Uhuru. In 1982, "Deadly" Headley Bennett released 35 Years from Alpha, an eclectic mixture of ska, roots reggae, and dub driven primarily by Headley's lead sax performances. Its title is a reference to Jamaica's Alpha Institute, a school famed for its music program, which Headley attended, and the album is a concise reflection of the history of Jamaican music, from the spacious dub of "Little Dove" to the more jazz-inspired sound of "Headley's Medley."
Missing Brazilians
Warzone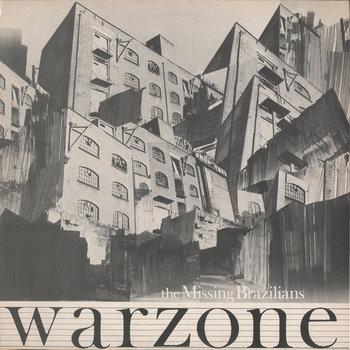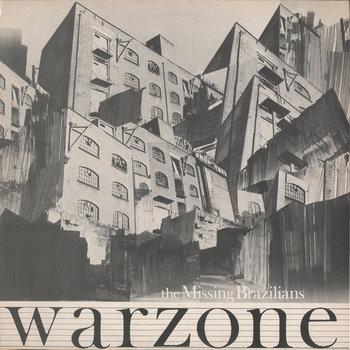 Merch for this release:
Vinyl LP
By the mid-'80s, Sherwood's approach to dub had grown nastier and thornier, fusing the vicious grind of industrial with reggae's staccato rhythms. On Warzone, Sherwood's musical collaboration with Kishi Yamamoto—label co-founder and visual artist who provided photography and sleeve design for a number of prior On-U Sound releases—that often amounts to music that bears no immediate resemblance to reggae at all. "Frequency Feast" is among the most intense pieces of music the label ever released, all horror soundtrack organs and blown, distorted frequencies. Even the more immediate tracks on Warzone are treated to Sherwood and Yamamoto's hazing rituals; "Savanna Prance," featuring up-and-coming vocalist and later Massive Attack collaborator, Shara Nelson, builds up a mesmerizing dancefloor pop groove only to be taken over by increasingly menacing percussive noise.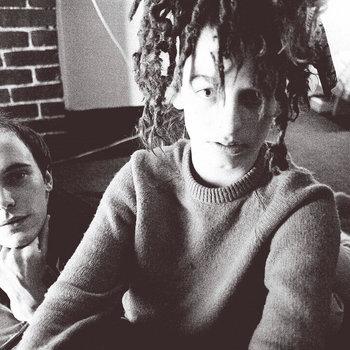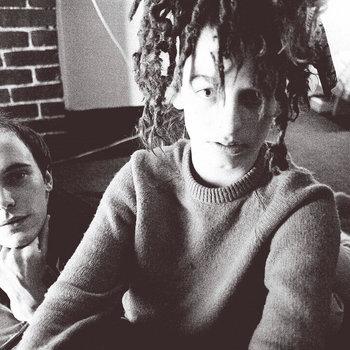 Merch for this release:
Vinyl LP, Compact Disc (CD)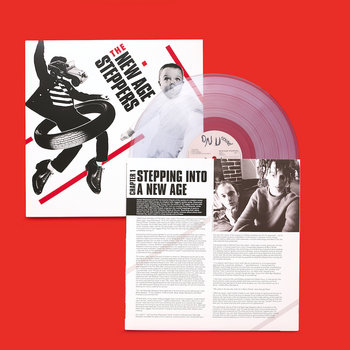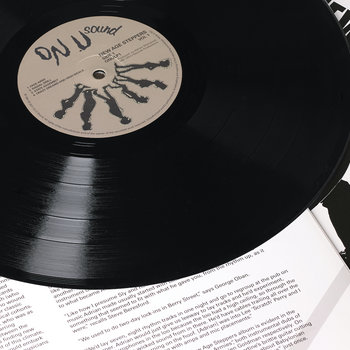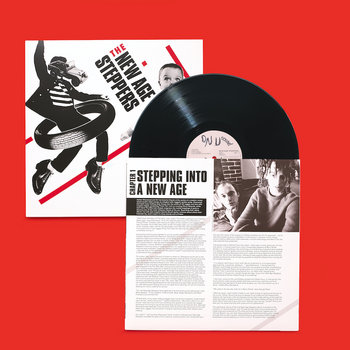 The New Age Steppers are a benchmark in On-U's history: their 1980 track "Fade Away" was the first single released by the label, and 1981's full length was On-U's inaugural LP. The New Age Steppers was comprised of a revolving cast of post-punk vocalists and members of Jamaican and English dub and reggae bands who cultivated a unique fusion. Though early pressings prominently read "An Adrian Sherwood production" on the front cover, the playful, exploratory nature of the album comes about through its varied personalities. The Slits's Ari Up provides a dose of nervous energy within the cavernous sound of "Fade Away," and The Pop Group's Mark Stewart sneers and growls from what sounds like two rooms away in the disorienting "Crazy Dreams and High Ideals." Even when pursuing a purely instrumental approach, however, The New Age Steppers still found plenty of ways to turn a foundation of reggae inside-out, as they do on the abrasive funk strut of "Radial Drill."
Nisennenmondai
#N/A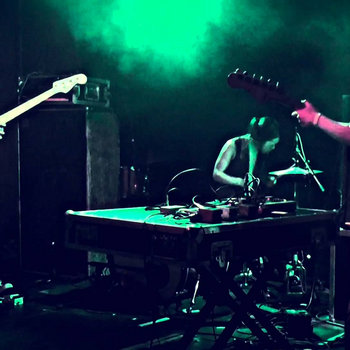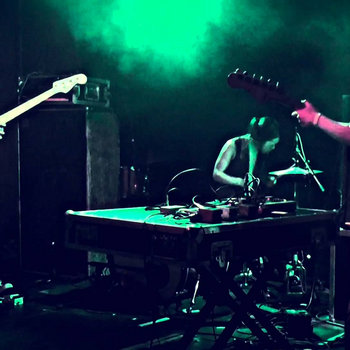 Merch for this release:
Compact Disc (CD)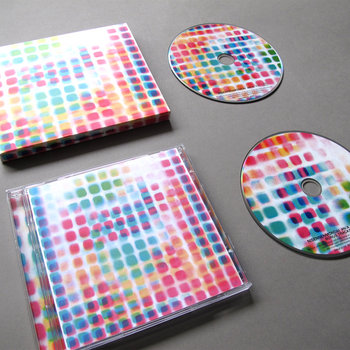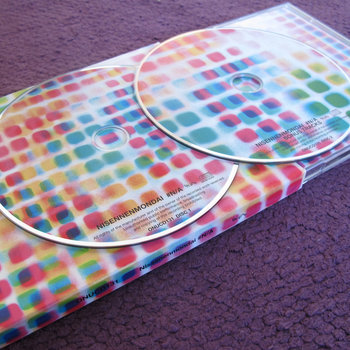 Nisennenmondai's 2016 album #N/A offers a fleeting glimpse of On-U Sound's future, shaped in part by the echoes of its past. Though this trio of women from Tokyo stands geographically and stylistically apart from the vintage dub and roots reggae of the label's earlier years, Sherwood's industrial-dub production techniques and the band's tense, rhythmic drive feel spiritually connected to ancestors like African Head Charge or Missing Brazilians.
#N/A is hypnotic and expansive: its first two tracks alone stretch well over the 10-minute mark and take their time to get where they're going. Yet—much in the same way that Creation Rebel made a journey out of sidelong space-dub excursions—Nisennenmondai are constantly pushing themselves farther in the name of rhythm, their echoing hi-hat beats and surging guitar effects forming a halo around the pulsing ball of flame within.
Merch for this release:
Vinyl LP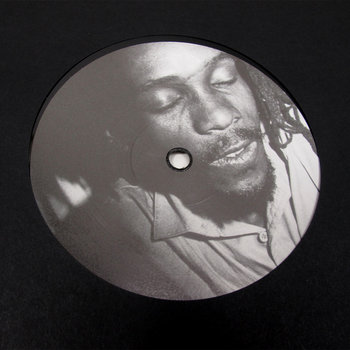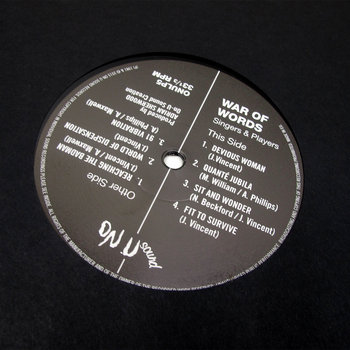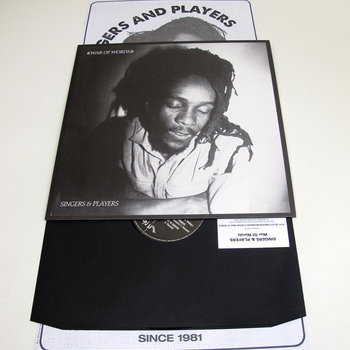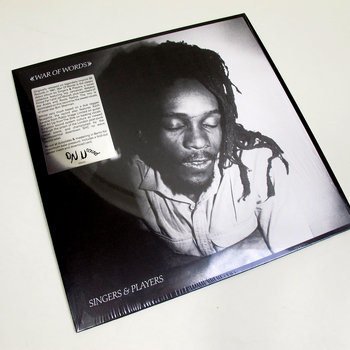 Singers & Players's name is intended to be taken literally. Sherwood brought together a loose collective of reggae and punk singers and musicians that has included dub icon Prince Far-I, singer Bim Sherman, Public Image Ltd.'s Keith Levene, and The Slits' Ari Up, among dozens of others. However long the list of credits, War of Words exists in its own warmly intoxicating realm, filtering the rhythms echoing out of Kingston through a UK post-punk lens. Alongside Far-I's heavy rasp toasting fire and brimstone visions on the cavernous dub of "91 Vibration," there are playfully punky reggae exercises like "Sit and Wonder," and eerily funky grooves in "World of Dispensation." Though roles and personnel shifted throughout Singers & Players's seven-year span, War of Words is an eclectic-yet-cohesive introduction to what would become a kind of gathering of On-U Sound All Stars.