LISTS
Eight Artists Who Embody the Roots Reggae Tradition
By Gladstone Taylor · June 09, 2020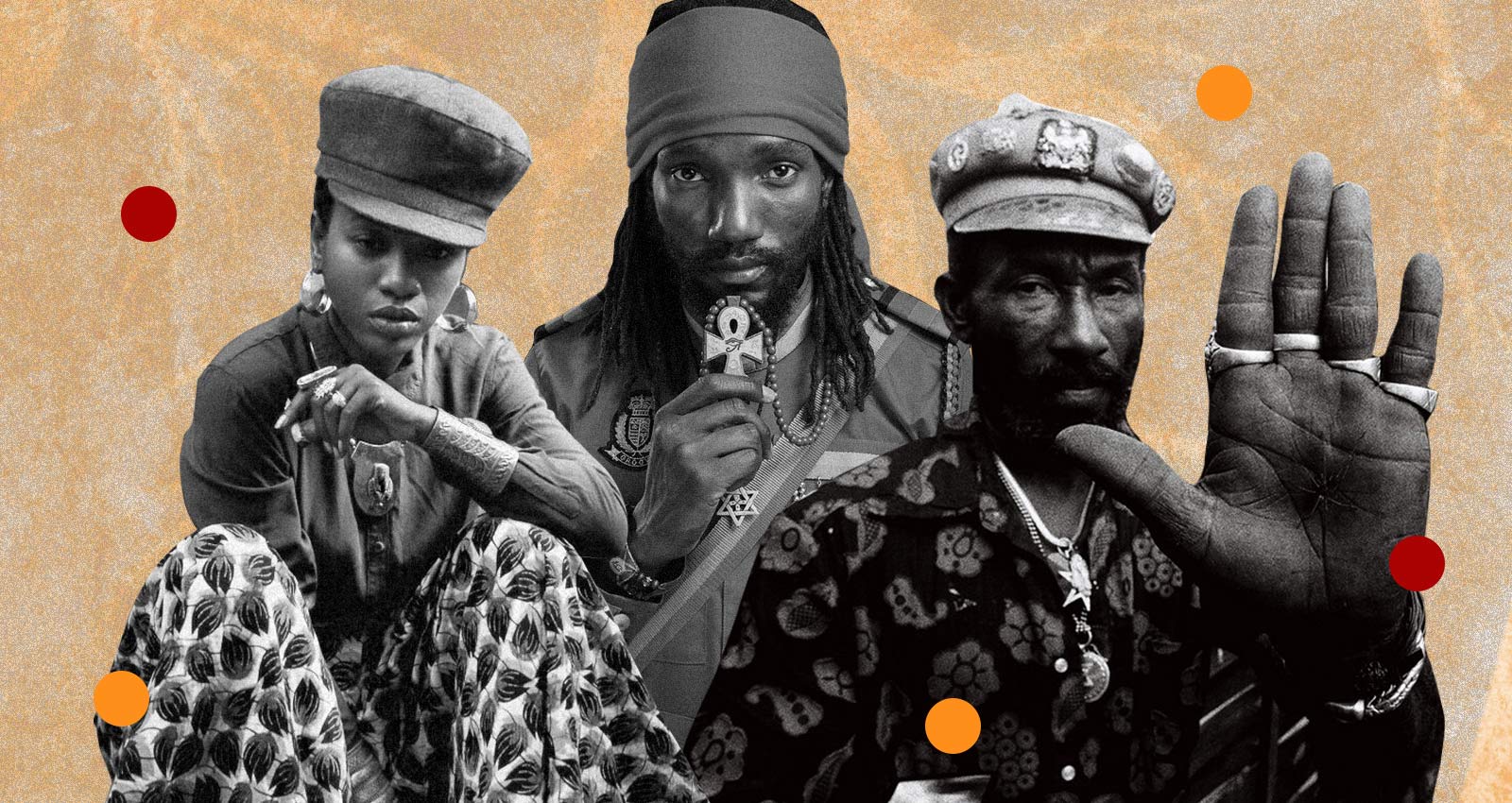 Roots reggae is the music of the Rastafarian tradition and of Black liberation. It flourished in the late '70s, when artists like Bob Marley, Burning Spear, and Steel Pulse gained worldwide audiences and critical acclaim. Over the years, it's served as a force for uplift and for political evolution. Many of its defining musicians, like Marley and Peter Tosh, were fierce advocates for equal rights, indigenous rights, and for cannabis—a sacramental herb for the Rastafari people. In 1978, Marley hosted the One Love Peace Concert in an effort to assuage the rising tensions between the People's National Party and the Jamaica Labor Party. At the concert, oppositional political party leaders Michael Manley and Edward Seaga joined hands with Marley in a symbolic gesture. UNESCO added roots reggae to its list of intangible cultural heritage in November 2018.
Musically, roots reggae is characterized by its drum-and-bass-heavy rhythms—typically one drop, rockers, or steppers—complemented by the staccato "chicken scratch" sound of rhythm guitar and occasional keyboard, all set atop the percussion from either a traditional kit, or indigenous instruments like the nyabinghi drums. The sound became a platform for Jamaicans to shout down the troubles they faced as newly freed communities living in a post-colonial society. Roots reggae is politically conscious music, incorporating themes of Black nationalism, and anti-racism. For many artists, like Marley, it was a way to combat the residual constructs from slavery that still remained at an institutional level in Jamaican society.
In recent years, dancehall and other contemporary reggae variants have become more popular; but in Kingston, a network of performance spaces based in the homes of musicians like Billie Mystic of Jamnesia Surf Camp offer up a sacred space for musical communion. These platforms serve as the nurturing soil for contemporary roots reggae acts like Kabaka Pyramid, Protoje, Hempress Sativa, and Micah Shemaihah.
Here are eight artists past and present who embody the traditions of roots reggae music.
The Legends
Though his work these days is decidedly more experimental, Lee "Scratch" Perry is responsible for defining the sound that brought stars like Bob Marley to the world. A production dynamo, Perry's name is practically synonymous with the dub music that grew from reggae and dancehall. Dub was born out of "version" culture, in which reggae and dancehall stars would create a spaced-out instrumental version of their hits to accompany the A-side of their vinyl release. Perry's mystic, spaced-out sound earned him a fan base that includes international stars like The Beastie Boys and The Clash. On The Mighty Upsetter, Perry straddles the line between his reggae roots and his more experimental pursuits. You can hear the former on tracks like "International Broadcaster," with its spaced-out reggae beat and echo-drenched horn blasts. On "Political Confusion," Perry invokes the name of Rastafari: "Jah Jah Kingdom come." And on "Speak The Truth," Lee shouts down "Babylon," the Rastafarian name for the corrupt capitalist world in which we live.
Merch for this release:
Vinyl LP, Compact Disc (CD)
Max Romeo got his start as a member the group Emotions, and became a household name to reggae fans with his 1968 hit "Wet Dream"—a song that was instantly infamous for its sexually explicit lyrics, a rarity in reggae at the time. It was that type of sexed-up lovers rock that Romeo was known for, until early 1972 when he released the political single "Let The Power Fall," which signaled a sharp change in direction. That ethos carried through the legendary War Ina Babylon, which showcased a more political and spiritual side to Romeo's musical persona.
Romeo combines both perspectives on his most recent release Pocomania Songs, an album that proudly upholds the roots tradition. The first song "Woman Friend" relies on the familiar stepper bass-and-drum backbone, over which sharp strings and high horns dance, as Romeo laments his dislike for his partner's friends. On "Take It Slow," over a downtempo rhythm and quiet groove, Romeo spins another tale of love gone awry.
Merch for this release:
Vinyl LP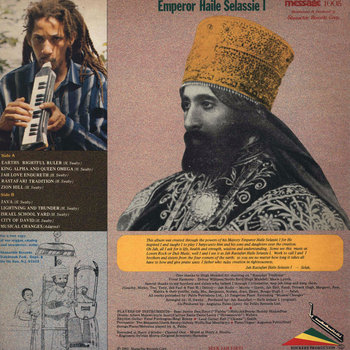 Legendary producer and melodica virtuoso Augustus Pablo rose to prominence in the early 1970's. His songs combine the combine roots reggae's dank groove with the high-pitched, ethereal sounds of Eastern music from places like Ethiopia. Rastafarianism formed the core of Pablo's music. A pioneering producer throughout the 1970's, Pablo eventually established his own record label, Rocker's International. The recent re-release of his 1982 classic Earth's Rightful Ruler is the perfect distillation of both his music and his philosophy. The title track begins on a spiritual note, with a rockers drum and bass beat that carries Pablo's positive message of affirmation, and shouts of praise to Haile Selassie. The mood here are meditative, with Pablo's melodies wandering reverently over deep bass and hypnotic drums. Like the bulk of Pablo's work, Ruler is mostly instrumental; but in the bright, swaying tones of his melodica, his message of reverence and praise is clear.
Though Freddie McGregor's biggest hits came in the 1980's, he actually began performing when he was just seven years old. In the 1960's, he joined the vocal group The Clarendonians, who recorded a string of successful singles at Jamaica's legendary Studio One. McGregor was well into his solo career when he released Bobby Bobylon in 1980.
From the opening track "Bondulo"—a Jamaican Patois term for "deception"—McGregor's mastery of the form; is clear here, he calls on the cadence of early mento and ska, with the organs, strings, and horns hitting on the classic one-drop beat. The title track was one of the album's biggest hits. Over the groovy staccato of the rhythm guitar and a gently bobbing rhythm, McGregor characterizes the government as the violent criminal: "You took away our father's gold/ robbed them of their sevenfold." On "Rastaman Camp," with its stirring nyabinghi drums and crisp strings, McGregor pays gentle tribute to Rastafarian ritual, offering up praise to Jah.
The New Generation
Hempress Sativa is another young artist enthralled with the '70s and '80s roots reggae sound, and with hit singles like "Rock it Inna Dance," she's created her own homage. "I grew up on 1970's and 1980's music. I'm stuck inna dat era," she says. "I was born in the '80s so I got the best of both worlds and have an overstanding of what is transpiring now. For me, I'm stuck inna di '70s and '80s and I don't want to get out because of the fact that the energy is nothing but love, appreciation, and respect for the craft."
Her 2017 debut album Unconquerebel boasts politically aware tracks like "Fight for Your Rights" and "Revolution," which features a particularly heavy one-drop rhythm. On "No Peace," her smooth contralto vocals make the ideal contrast for the dense percussion, while "Twisted Sheets" is a groovy ode to the Rastafarian sacred herb from which the Hempress obviously derives her name.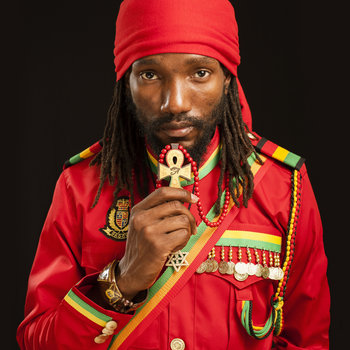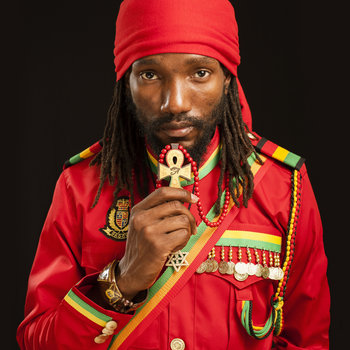 Kabaka Pyramid made a name for himself by blending roots reggae with other closely related genres, like dancehall and hip-hop. His first EP, Rebel Music, released in 2011, is a powerful introduction to his work: All of the classic roots themes are present: "Feel di vibe when the beat arrive," Pyramid sings, "Big sound have to balance and equalize/ Big tune just a beat at night/ Bob and Peter type/ Dem a tell we bout we equal rights." Pyramid's most recent album, Kontraband, further shores up his roots reggae bona fides. Damian Marley turns up for a vocal feature on the title track, and "Make Way" sports classic roots reggae one-drop percussion, accented by sharp snares, high-hats that give the roots groove an extra kick. The album's message is evident from the get-go: "The younger generation have the vision."
Merch for this release:
Vinyl LP, Compact Disc (CD)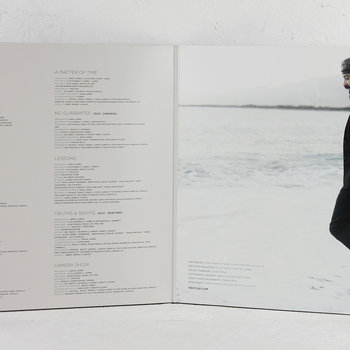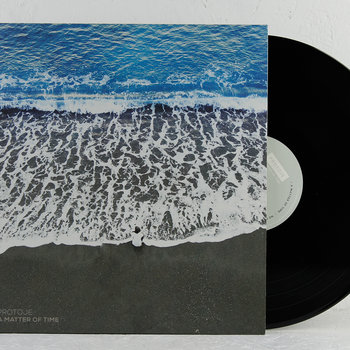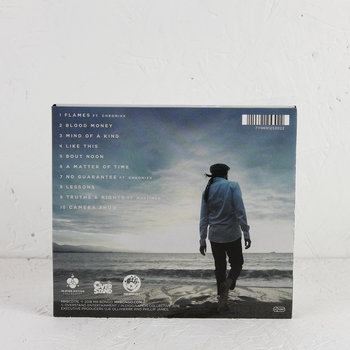 The son of Jamaican singer Lorna Bennett, Protoje's music hewed closer to hip-hop when he debuted his first mixtape in 2010. But over the course of the last decade, he's come into his own as a strong contemporary roots reggae musician. Like Kabaka Pyramid, he's not afraid to add modern flavor to the traditional recipe. His Grammy-nominated 2018 album A Matter of Time, finds him in fine form. "Flames," featuring Chronixx, sports a rich orchestral arrangement beneath Protoje's nimble, dancehall-style delivery; songs like "Truths & Rights," featuring Mortimer, skew a bit more traditional, with soothing horns and organs floating over classic roots reggae percussion. The solemn "Blood Money" depicts the ways police and the government corruption filter down to the everyday lives of the people. It's a scathing critique of high-level bribery and fear-mongering, set to eerie keys, moody strings, and a beat that fuses hip-hop and reggae.
Merch for this release:
Vinyl LP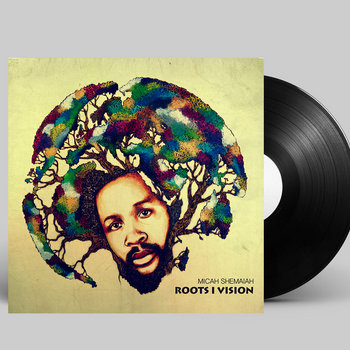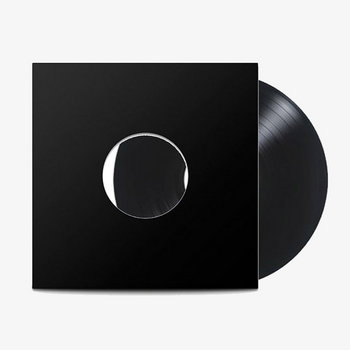 As a member of the 12 Tribes of Israel (a "mansion" or sect of Rastafari), Micah Shemaihah was initiated into the tradition of roots reggae and musicianship through his Rastafarian faith. His convictions are made plain in the title of his 2015 album: Original Dread. His most recent release, Roots I Vision, owes more to the '70s "rockers" sound pioneered by Sly & Robbie, with its syncopated, harder-than-usual percussion; songs like "Zion Trod" speak directly about the spiritual sojourn from this world to the next. "Soul Rider," with its bright horns, rockers rhythm, and generous use of delay, would fit right in on classic LPs like The Mighty Diamonds' 1976, Sly-&-Robbie-produced Right Time.