LISTS
The World of Mutant Disco on Bandcamp
By Jude Noel · August 16, 2023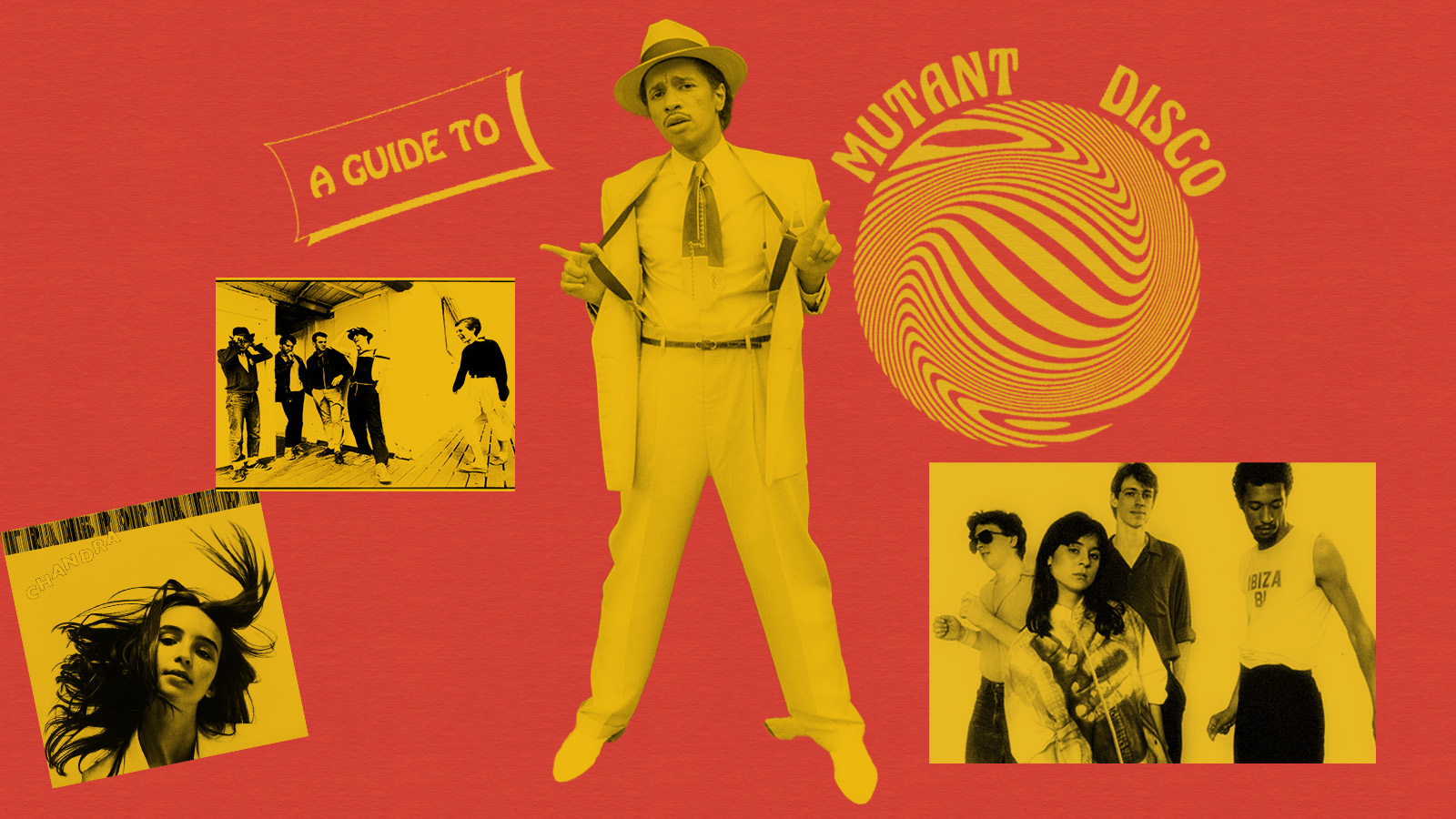 The end of the 1970s represented the death of disco as a dominant cultural force in the United States, particularly in the aftermath of the Chicago White Sox's ill-fated Disco Demolition Night promotion, which cut a double-header short after plans to detonate a massive pile of 12-inch records devolved into a riot among its rockist attendees. Despite the growing divide between dancefloor devotees and a contingent of rock purists rallying behind the sentiment that "disco sucks"—arguably motivated by underlying racism and homophobia—disco's innovations had an undeniable influence on the new strains of underground rock music that emerged in its wake.
Though this embrace of funky, beat-centric production is most notably evident on records like The Clash's Combat Rock, or in the work of early Factory Records signees like A Certain Ratio, strange fusions of disco, punk rock, and avant-garde jazz were cropping up around the world. New York City was a hotbed of cross-pollination between genres, and labels like ZE and 99 Records were documenting the scene's prolific output on wax. With the guidance of their in-house producer August Darnell (better known as King Creole), ZE was particularly instrumental in shaping the aesthetic they'd dub "mutant disco" on their 1981 Mutant Disco: A Subtle Dislocation of the Norm compilation. The album gathered the Latin jazz influences of Coati Mundi, Material's soul-inflected synth-pop, and the campy funk grooves of Was (Not Was) under a single banner. John Peel deemed them "the best independent label in the world," and for the brief six years it was active, few imprints could match ZE's eclectic array of offerings.
ZE Records may have coined the term "mutant disco," but their label's output only represented a select group of artists who were exploring the odd intersection between punk and disco at the turn of the '80s. Our collection of the genre's deep cuts starts in New York City but also revisits the post-punk scenes of Canada, the UK, and even Australia to crate dig for underappreciated art-disco gems.
---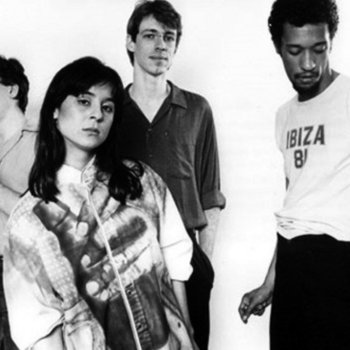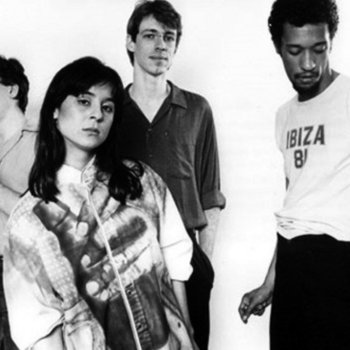 Merch for this release:
Vinyl LP, Compact Disc (CD)
Led by frequent collaborators Eugenie Diserio and Steven Alexander, The Dance emerged in the immediate wake of the short-lived art-punk quartet Model Citizens, who released a single John Cale-engineered EP before disappearing in 1979. The Dance's debut LP, In Lust, arrived two years later, retaining the dissonant anarchy of their previous work while leaning hard into its jazzy undertones. Though the band mostly stick to dancefloor-ready backbeats over the course of the record, they're able to dabble in a deep assortment of subgenre flavors within the disco idiom. There's an almost gothic tinge to tracks like "Breakout" and "Networking in the World," which you can chalk up to dissonant, dubby riffage and Diserio's commanding whoops and howls—not unlike the vocals of The Dance's European contemporaries Siouxsie Sioux and Elizabeth Fraser. In Lust's title track is its longest—and best—entry, packing vicious slap bass and layers of glossy synth as Diserio orders her audience to indulge their hedonistic instincts.
Merch for this release:
2 x Vinyl LP
While they were recording The Dance's early Dance for Your Dinner EP, Diserio and Alexander found time to produce a separate 12-inch solo release by 12-year-old singer Chandra Oppenheim, whose father Dennis was an acclaimed conceptual artist and one of Diserio's professors. The experiment in cross-generational creativity resulted in a regional cult following for Chandra's live act and a four-track Transportation EP, which began to receive renewed attention in 2016 when it was sampled in the Avalanches's "Subways". Ontario's Telephone Explosion Records reissued the record in 2018, along with an unreleased follow-up EP in which Chandra was backed by a band of teenagers, shelved due to the pressures of homework. Both halves exude a distinct but equally awkward charm. Tongue-in-cheek disco diss track "Kate," from the original release, is the overall winner of the compilation, but I'm partial to the jittery post-punk sound of the archival material, in which Factory Records-esque basslines collide with squiggly melodica solos as Chandra drops gems like, "there's nothing you can do about friends, there's nothing you can do about politics and nothing you can do about parents."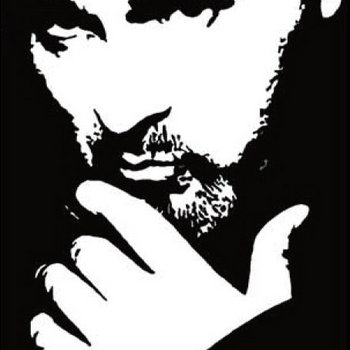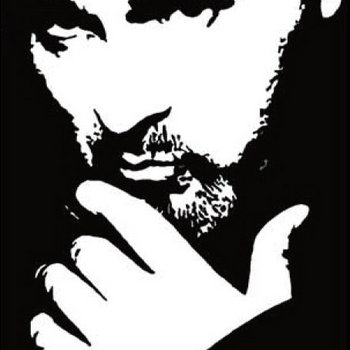 New York City avant-funk collective Material, founded by loft scene visionary Bill Laswell, developed an esoteric fusion of jazz, dub, and funk during the late '70s, laying the foundation for a 1981 debut LP—Memory Serves—that defied categorization. Inviting avant-garde improvisers Henry Threadgill and Sonny Sharrock along for the ride, the largely instrumental record investigates unusual, sometimes off-putting timbres over the course of its run. Metal grinds; muted guitar strings echo and squawk; feedback groans. While this initial full-length effort used funk as a springboard for abstract exploration, its 1982 follow-up Time Out, returned those findings back to the world of pop music. Compared to the band's previous work, it's a fairly straightforward album of dance music and R&B. "I'm the One" and "Come Down" are your best bets for a pure party atmosphere, but the vocoder-infused electro of "Don't Lose Control" might be the coolest cut here, featuring some deliciously cheesy horror-flick synths and psychedelic tape manipulation. And don't miss the cover of Soft Machine's "Memories," which stars Whitney Houston in her first-ever recorded lead vocal performance.
Meanwhile, in Australia, the members of Melbourne performance art collective → ↑ → (pronounced "tsk tsk tsk") were devising their own art-damaged take on disco, producing a 1980 gallery exhibition titled "Asphixiation," inspired by the genre's unabashed artificiality. A tie-in soundtrack titled What Is This Thing Called 'Disco'? dropped the following year, teeming with robotic melodies and composed with baroque flair. The record embodies the playful spirit of early synth-pop music—it's as much about the joy of wringing weird sounds out of technology (and playing with the tropes of club music) as it is creating something to dance to. Even the songs that feature acoustic instrumentation, like opener "The Beat Aesthetic," attempt to transcend their humanness by stretching saxophone notes to impossible lengths or indulging in improvisation so scrambled that it sounds like a glitch. While Asphixiation celebrated the then-undervalued ingenuity of disco's production techniques, it also interrogated the subculture's regressive tendencies.
"I had already amassed an impressive collection of 'generic' Disco 12-inch sleeves, all of which featured hysterically sexist imagery just this side of porn. For the Asphixiation LP cover, I thought I'd simply reverse the gender image," writes → ↑ → founder Brophy in the liner notes of the album's 2017 Chapter Music reissue.
Despite its high-concept trappings, What Is This Thing Called 'Disco'? is above all, a fun, funky LP that's as danceable as it is eccentric. "Aural Risk" is its best moment, threading a muscly sax phrase through kitschy marimba over motorik beats.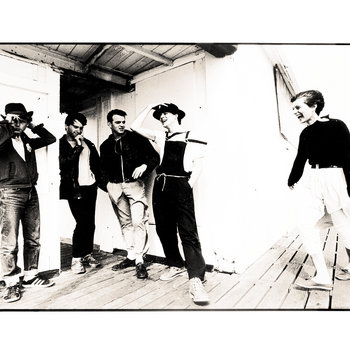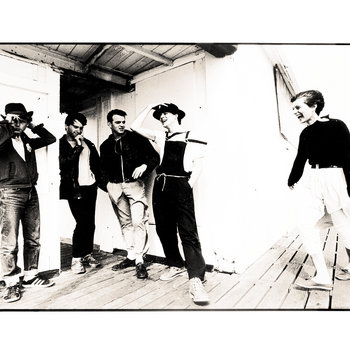 Merch for this release:
Vinyl LP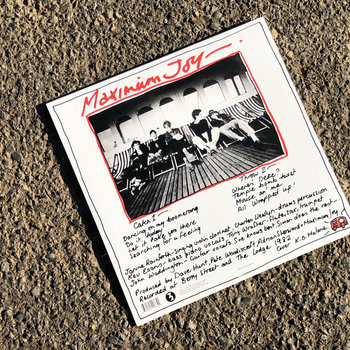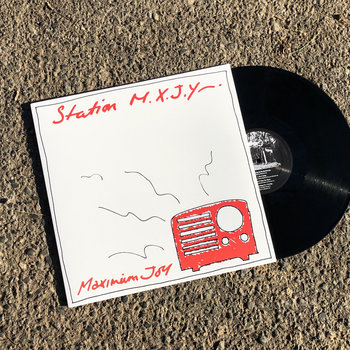 Maximum Joy were based in England but occasionally allied with New York City's 99 Records, whose work with domestic groups like ESG and Liquid Liquid incorporated the bass-y minimalism of post-punk into a more explicitly danceable songcraft. Helmed by singer and multi-instrumentalist Janine Rainforth, the band constructed their hyperactive funk-pop tunes with the tenets of Jamaican dub music in mind, the skeletal low-end flooded with intersecting delay effects while skronky guitar and woodwinds flashed across the topline like fireworks. Though Maximum Joy are best known for their arresting debut single "Stretch," in which Rainforth barks, belts, and shrieks her way through a tangle of slap bass and dissonant saxophone, there are plenty of quirky surprises to uncover beneath the (slightly) more measured performances on their sole album: 1982's Station M.X.J.Y.
Compared to the tinny thwack of "Stretch," the album's mixes are cavernous enough to get lost in, especially on more instrumental songs like "Dancing on my Boomerang" or "Let It Take You There," which use their repetitive structures to allow for improvisation and meticulous experimentation. The latter track toys with texture throughout its six-minute run, taking time to zoom in on the scratchiness of Rainforth's violin, John Waddington's rippling guitar harmonics, and the eerie afterglow of the band's various effects pedals. Closer "All Wrapped Up" circles all the way back to Maximum Joy's punk roots, giving Rainforth ample space to flit between singing and spoken word atop frantic strumming.
Merch for this release:
Vinyl LP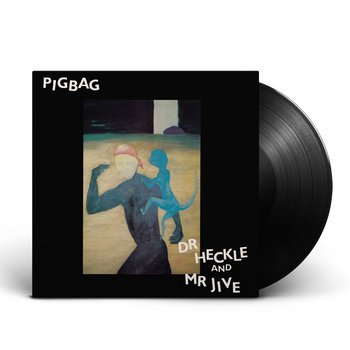 Like Maximum Joy, Pigbag emerged from Bristol's post-punk scene in the early '80s with a scorching debut single that unfairly overshadows the work they put out soon after. "Papa's Got a Brand New Pigbag," released in 1981, touched third place on the UK singles chart on the strength of its memorable bassline and catchy brass arrangement, becoming an anthem for multiple football clubs in the UK and spawning a pair of club remixes that would chart in each following decade. Dr. Heckle & Mr. Jive, released in the same year and on the same label (Y Records) as Station M.X.J.Y., is a fully-instrumental outing that transposes the jazz-funk palette of "Papa's" into more challenging and experimental jams. Though the record is front-loaded with floor-fillers like "Getting Up" and "Big Bag," its best material makes detours into surreal, ambient territory. "Brian the Snail" begins with a drumless jazz head that slowly melts into a nightmarish deluge of percussion and atonal drones—it's a lot to take in, but filled with fascinating rhythms if you're willing to take the plunge. Final cut, "As It Will Be," revisits this headspace with a bit more order, decorating the tune's rapid-fire beats with bubbly drum machine samples.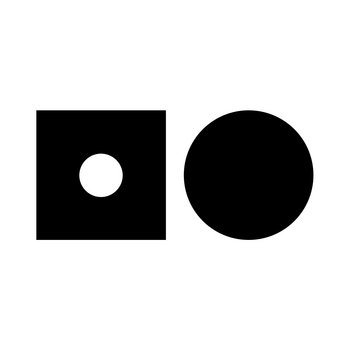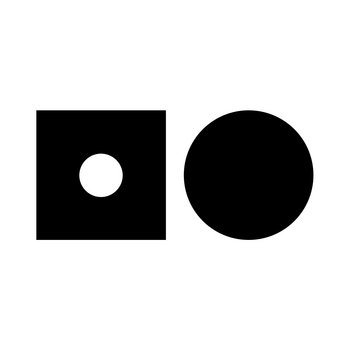 Merch for this release:
Vinyl LP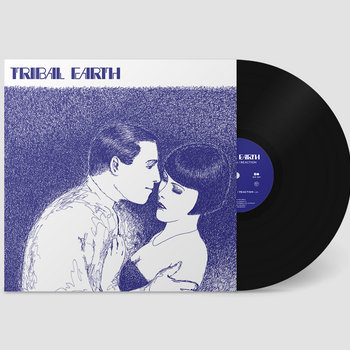 Fueled by equal parts paranoia and romance, Interaction/Reaction was the first and last record released by Ontario, Canada's Tribal Earth, who approached the post-disco aesthetic from a post-human perspective. Bassist Leonardo Valvassori plays nervy funk riffs in the style of their New York City-based predecessors, but the rest of the band offsets these organic grooves with synthetic precision. The 1983 EP's title track may ooze '80s kitsch, but its sound design is ahead of its time, layering abrasive, glitchy tones over flute-like pads. Frontman Michael Bennett's deadpan presence on the mic completes the mechanized atmosphere. On "Got to Move," his lyrics depict a nervous breakdown, while brassy keyboard stabs flash like mirrorball reflections. Does the track's titular refrain refer to the power of hip-shaking beats or a fight-or-flight response? Revel in the ambiguity as Bennett sighs tiredly, multi-tracked vocals bouncing between speakers.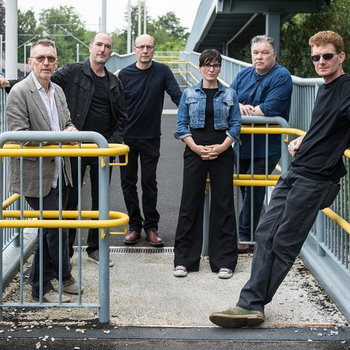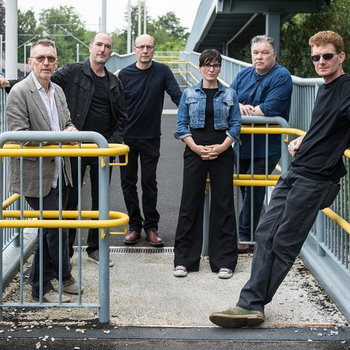 Over the course of their first three LPs, Manchester new wave collective Dislocation Dance developed a distinctly pop-centric spin on their contemporaries' punk-funk fusion, culminating in 1983's Midnight Shift. Stuffed with massive hooks and jazzy orchestration, the record can feel like a precursor to the lush twee pop of bands like Belle & Sebastian and Camera Obscura, albeit with a rhythm section more indebted to disco. Demos for a follow-up album were recorded during the mid-'80s but were shelved and eventually forgotten when Dislocation Dance disbanded in 1987.
In 2022, founding member Ian Runacres uncovered these preliminary sessions while rummaging through cassettes stored in his loft and released the raw recordings on Bandcamp as The Lost Album. The tape finds the band's pop ambitions at their peak. At the time, trumpeter Andy Diagram was splitting his time between Dislocation Dance and Virgin Records signees The Pale Fountains, while Runacres and vocalist Sonjah Clegg were shopping their own solo project to the major labels. "Independence" might have been the group's best shot at a hit, its breezy chorus carried by synthesized strings and Clegg's soulful vocal delivery, but there's a certain voyeuristic appeal to the muffled fidelity that makes it work even better in this form.
In late 2022, Runacres also uploaded the aforementioned Sonjah Clegg album, Soul Precious, to Bandcamp. Despite initial interest from multiple major labels, the album's juxtaposition between upbeat instrumentation and heavy subject matter proved too polarizing for the industry. "Salvador," for example, incorporates imagery of "a bloodstained church" and "victims lying on the ground" from the Salvadoran Civil War into bubbly, Afrobeat-inspired pop tune, and "It's a Sin" explores gender non-conformity and cross-dressing while centering on an explicitly anti-religious chorus. The overly-cautious A&Rs missed out on expertly-produced, eclectic songcraft that rivaled the duo's best work in Dislocation Dance. "Nothing In Your Pocket" translates their old group's penchant for lounge-y jazz instrumentation into the era's synth-pop vernacular to impressive effect: Its recurring vibraphone melody is a riff for the ages.