FEATURES
Henry Threadgill on His Latest "Jazz Concerto"
By Michael J. West · September 27, 2021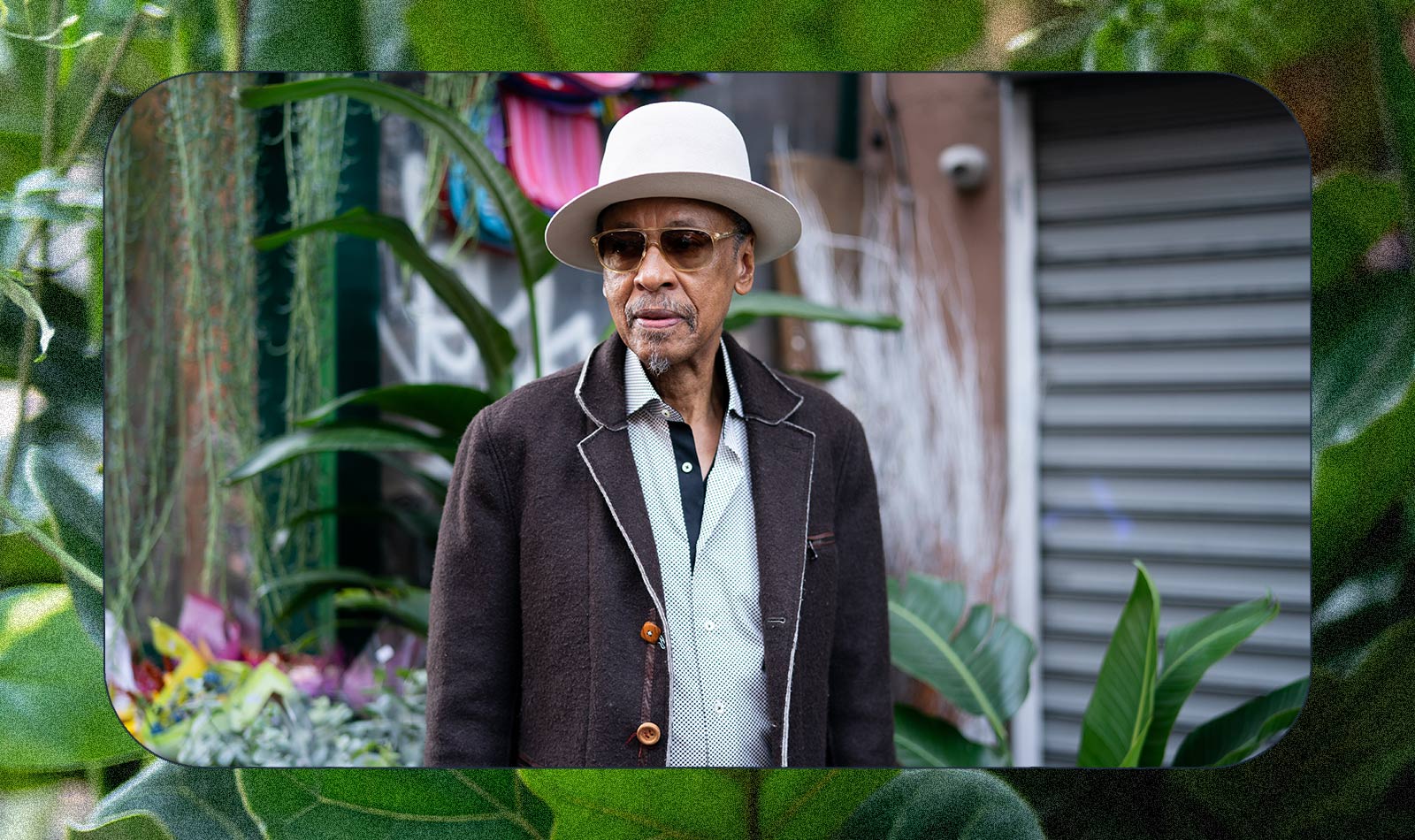 When Henry Threadgill won the 2016 Pulitzer Prize for Music with In for a Penny, In for a Pound—recorded with his flagship quintet, Zooid—it was hailed as a rare win by a jazz artist in a category typically dominated by classical composers. Yet when Threadgill talks about either that album or its follow-up, Poof, the veteran 77-year-old saxophonist/flutist/composer does so using classical music terminology.
"In for a Penny was a series of small concertos, basically," he says. "Concertos have a full ensemble, but feature one instrument as the lead. That's the way it was on In for a Penny: each track featured an instrument. [Christopher Hoffman's] cello was featured, [Liberty Ellman's] guitar was featured. Poof is a continuation along that outline: a series of small concertos or sonatas."
.
00:10 / 00:58
To a person with basic knowledge of classical music, this might seem like a ruse. Threadgill has long sought to merge jazz and chamber classical, but a concerto—a piece for a featured soloist and ensemble accompaniment—is hardly a novel idea in either tradition. The music Zooid makes, however, is hardly run-of-the-mill.
For starters, its lineup of woodwinds (Threadgill), tuba/trombone (Jose Davila), acoustic guitar (Ellman), cello (Hoffman), and drums (Elliot Humberto Kavee) is an atypical one. The real distinction, though, runs deeper: "Zooid" is a biological term for an organism that is part of a parent organism—like a cell within a tissue, or an animal within a colony—but can also function independent of that parent. Threadgill designed the band so that its members, together and separately, can spontaneously change direction, thus reshaping a piece each time they play it.
Even when a soloist comes to the forefront on Poof, what the other four musicians are doing behind that soloist is equally important. "So many things are possible," Threadgill says. "Ensemble passages, improvisational sections. Quintets, quartets, trios, duets, unaccompanied solo. Sometimes it's just a trio playing; sometimes it's a duet playing; sometimes a double duet; sometimes a duet and a trio."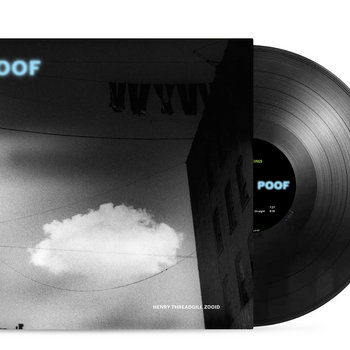 .
00:10 / 00:58
Merch for this release:
Vinyl LP, Compact Disc (CD)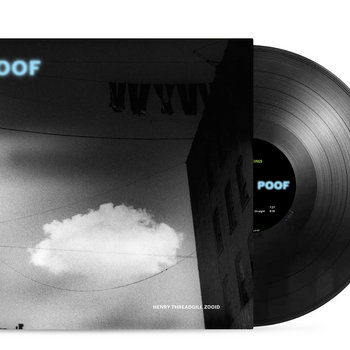 And it can change on a dime, or disappear entirely into silence. The name Poof—both the album and its title track—comes from Threadgill's interest in sounds or ideas that materialize out of nowhere, then vanish as quickly as they came.
As such, his compositions are too abstract—and too dependent on the interpreters—to be "about" anything in particular. They certainly have evocative titles, such as "Beneath the Bottom" (featuring Davila's trombone) and "Happenstance" (a "double concerto" for Hoffman and Threadgill's flute). But as to their origins, or how they relate to the music, the composer has no idea. "They just come," he says. "It's an organic process [but] I don't have any explanation of how these things come about."
What he does do is to write specifically for the band. Unique ensembles, like his 1980s (seven-piece) Sextett or the '90s outfit Very Very Circus, have always been among Threadgill's calling cards. He currently leads two other groups besides Zooid: the eight-piece Ensemble Double Up and the big band 14 or 15 Kestra, with which he recorded the twin releases Double Up, Plays Double Up Plus and Dirt… And More Dirt, respectively. Each has its own aesthetic, meaning Threadgill doesn't simply compose in a vacuum and then arrange them for one of his bands.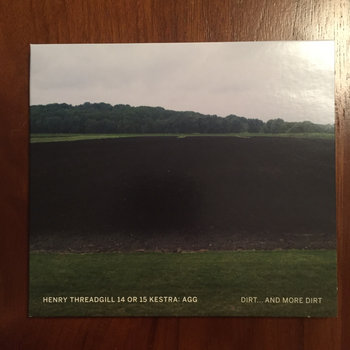 .
00:10 / 00:58
Merch for this release:
Compact Disc (CD)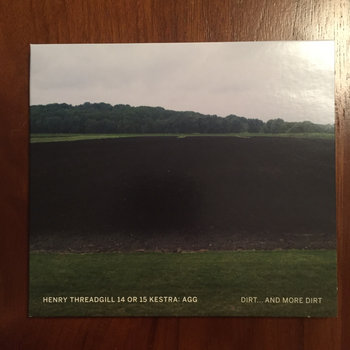 "When a composition starts out in my head, when I first hear it, I hear the instrumentation for it right away," he explains. "I can't just write music and then attach it to things—not the way I write. It's like if I was a tailor, I can make some clothes for you, but for somebody else, it might not fit." He laughs. "I can take it in up here, or let it out down there, but it still might not fit! Remember that each instrument has got a range that it can play, and if you go over to a different set of instruments with different ranges, you'll have all kinds of problems trying to make things work."
That said, there's at least one throughline in all of Threadgill's work: groove. He constructs multilayered, sometimes fragmentary polyrhythms that work together in ways both basic and complex—you can detect a definite pulse, but damned if you can pinpoint what it is. On Poof, Threadgill anchors that pulse in an interactive discourse between Davila's tuba and Kavee's drums; Threadgill, Ellman, and Hoffman play off that percussive core, augmenting it at some points and countering it at others.
In short, Poof shatters conventions of jazz, classical, and just about any other musical genre. Even so, Threadgill still views it through the conventions of the European masters. "I knew that I was going to continue," he says of extending the idea he'd already explored on Ín for a Penny, In for a Pound, "because generally people don't write one concerto. That rarely happens. Like Beethoven, or Bartók: When Bartók wrote that first string quartet, he had to write a second one. You go through the door, and you make your first step into a room, and you observe it, but then you take a second step and it's, 'Oh, I didn't know this was here! I didn't know I could do this!' You don't feel like you've explored all the possibilities of the form in one step."