LISTS
A Guide to A Certain Ratio's Funky Post-Punk
By Julian Towers · April 18, 2023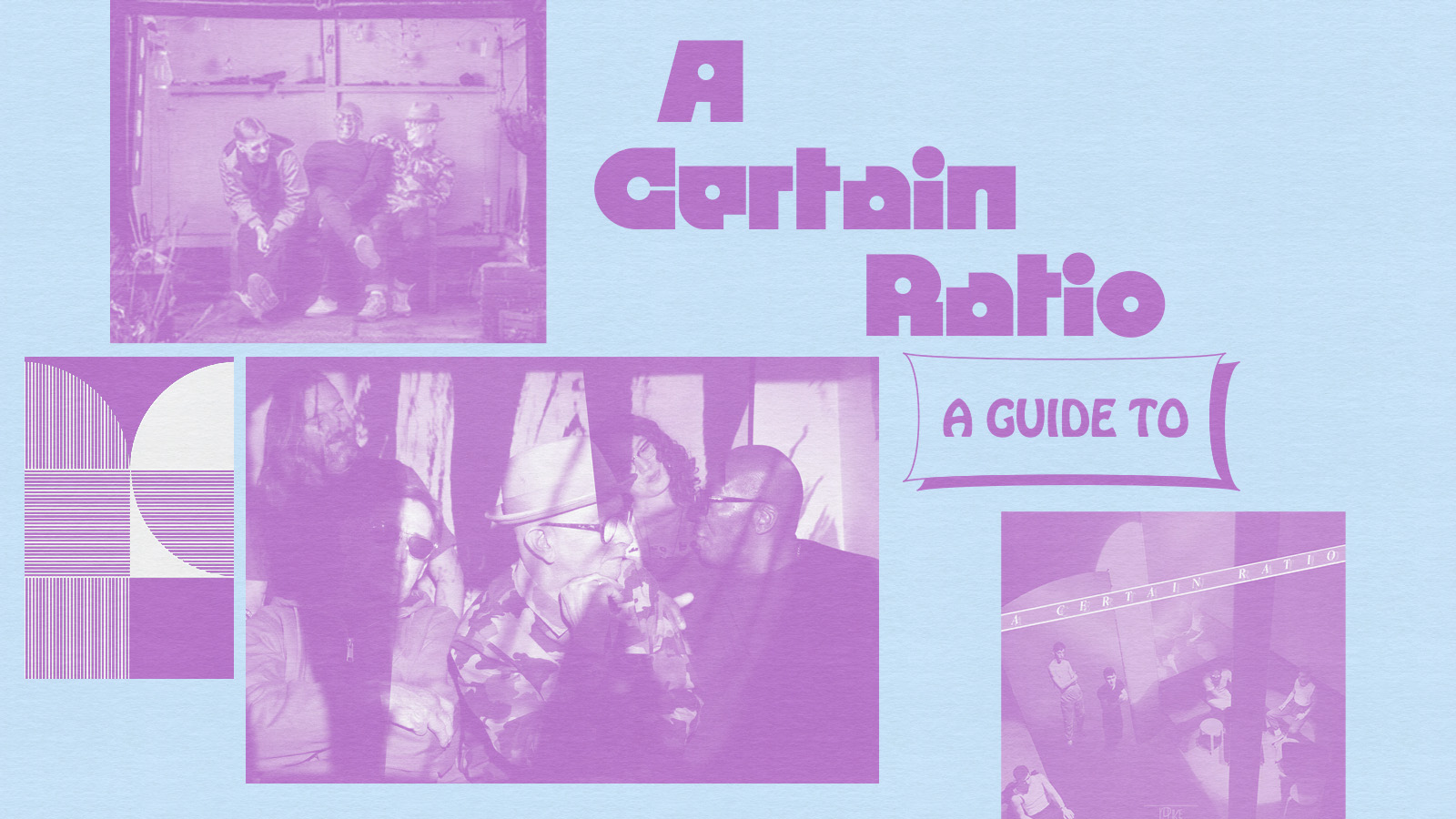 "A playful red herring." That, according to the press release for A Certain Ratio's latest album, is the only reason behind the group titling said album 1982. Across 12 albums that together play like a tour through the many liquid mutations dance music can make to a stiff post-punk skeleton, the Manchester funk veterans have never leaned on nostalgia. Instead, this is a band that has always wielded their omnivorous crate-digging taste to challenge their rhythmic dexterity forward. A Certain Ratio could have forever milked the gloomy shuffle and twisting tension of their hallowed Factory Records origins, but instead, they've incorporated party-starting (and George Clinton–worshipping) elastic synth brass; straight-ahead new wave and dance-pop songwriting; and tab-on-the-tongue warehouse-rave headbanging.
Nevertheless, in 2023 A Certain Ratio is indeed looking back. When I take separate, successive Zoom calls with the band's core trio of 44 years—bassist Jez Kerr, guitarist/trumpeter Martin Moscrop, and drummer/Stewart Copeland acolyte Donald Johnson—and ask them which of their previous albums is most spiritually akin to the breezily enigmatic, teasingly experimental, and sensually smoked-out 1982, I get the same answer: Sextet, an LP of shimmering, MPB-influenced art rock which came out…in 1982. A bit more than a red herring.
"Well, basically, musically, [Sextet] is the most similar because on a couple tracks we're playing around with some of the same jazz ideas," explains Kerr. "But also, on another level, the process was similar, by which I mean very quick, very jam-based. There was less analysis of what we were doing, more just sort of making whatever decision sounds great. It's like jazz in that respect as well."
"Sextet was our third album, but the first we produced and recorded on our own," says Johnson. "Recording 1982 has been a full circle feeling, like going back to the beginnings of our own autonomy."
"There's a certain perk to being young and naïve; there's no need to overthink anything because you're still finding your way around," says Moscrop. "With Sexet, I think you can hear the advantages of that peaking while the disadvantages are sort of at a minimum. If we could turn off the mature head, and go back to that, y'know I'd have that any day. But this is as close as we've gotten to circumstances that have really freed us, really rekindled our spontaneity."
Though never exactly broken up, Kerr, Moscrop, and Johnson spent the decade following 2008's thick-riffed Mind Made Up in a state of minimal communication and exhausted ambition. It seemed a foregone conclusion the band's best days lay behind them, as both friends and united artists. But when Mute Records decided to reissue A Certain Ratio's back catalog— reuniting the semi-reluctant trio to once again exercise their interplay for a corresponding set of remixes and re-works—the band made a "sure, why not" go at new music. The result was 2020's ACR LOCO, an excessively perky comeback effort which the band today dismiss as "trying too hard." And though that may sound unduly withering, there is a happy flipside to that self-diss: A Certain Ratio realized they'd reached a point where they don't have to try to be great.
"Everything we've done for the last half century, all the little detours, all the obscure records we've shared with one another—that's all muscle memory now," says Moscrop. "The best things just happen by accident; it's all coming out the backside. We've already sketched out our next two albums after 1982…the key word being 'sketch.'"
"We're sort of in our 'out to pasture' period, which is death for some artists but we're actually finally on fire, working like nobody is watching us," says Johnson. "And it's full circle, because that's how it was when we were younger. In a very short time, we've grown just tremendously close back to one another."
Indeed, if there's A Certain Technique for locking into A Certain Ratio's albums—regardless of the year on the tin—not overthinking things might just be it. For a group whose historical proximity to label-mates Joy Division make them a fairly early part of any music nerd's developing post-punk education, it's distressing how many get tripped up on that comparison alone and fall out of the varied, career-long groove ("the bane of my life"—that's what Johnson calls the "lazy journalism" which ignored the scratch-happy guitars and polyrhythmic tempos of the band's actual music to seize upon early vocalist Simon Topping's droningly Ian Curtis–esque baritone).
For curious music fans looking to break into the band's catalog, the first step might be to extricate the band from the UK school of dance-punk in which they're frequently lumped, and instead migrate them stateside. Whereas groups like Gang of Four and Au Pairs employ rhythm towards the same anthemic agitprop as their fellow late '70s rock rebels, the impish spirit of A Certain Ratio is mapped inextricably to their tricky swing. Call it groove theory—an explorative tendency the band shared with the body-electric eccentricity that arose simultaneously out of the New York underground: artists like Contortions, Arthur Russell in full disco mode (Loose Joints, Dinosaur L), and Lizzy Mercier Descloux.
Ultimately, for all its avant- flourishes, A Certain Ratio's world is not meant to be thought through, but felt all around. It's a lesson the band themselves are only finally getting wise to.
"During Rolling Stones shows, Keith used to turn to Charlie and say, 'Alright, let's go and get some peace of mind,'" Kerr recalls. "I've finally realized that it's when you're not on the stage that all the problems of the world come into your life."
Here are some standouts from the A Certain Ratio catalog.
---
Merch for this release:
Compact Disc (CD), Vinyl LP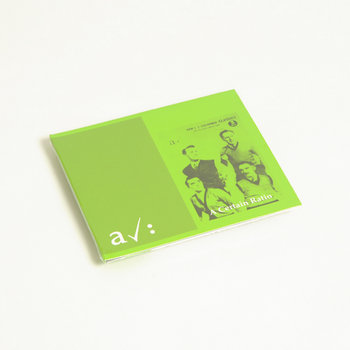 A noise-burst of lo-fi sweat and tape-hiss hustle, this cassette-only collection of 4-track demos and live takes captures A Certain Ratio as a raw bones nightclub house band (with songs written before Johnson joined, all of the album's drum parts are actually hasty retro-fits to percussion free originals). Yet for all the dour lyricism and abrasively claustrophobic song structures (the suffocating throb of "Crippled Child" is as immensely industrial as anything by This Heat or Throbbing Gristle), the album's essential impact is a joyful one—the sound of talented young musicians settling into one another. Think of it as the post-punk, distortion-and-harmonics equivalent to the frisky, explorative spirit of instrumental R&B albums by The Meters and Booker T. & The M.G.'s. Not coincidentally, that groove-for-groove's sake vibe carried over the following year into what remains the band's biggest standalone single, their cover of Banbarra's 1975 floor-filler "Shack Up."
Merch for this release:
Compact Disc (CD), 2 x Vinyl LP, Vinyl LP
"Outside the studio we got along great, but me and Martin Hannett were simply not adaptable to one another," says Johnson of his clashes with the legendary producer. "Certainly I was younger and more arrogant, but even today you'd have to force me to play every track at the same velocity. It's not who I am."
Johnson wasn't alone in his musical identity crisis. When A Certain Ratio look back on their proper debut LP, they express discomfort at how inextricable Hannett's influence is from its cavernous, dub-thick sound. But while there's no denying the loss in snappy ebullience—and certainly you can understand why such sonic smothering would be a foundational difficulty for a group of burgeoning virtuosos just then coming into their instrumental individualities—To Each…'s vision of funk music as world-devouring morass remains a frightful thrill. Reverb-soaked horns and guitars bend shrieking into dark skies while the baselines underneath groan and creak like ghost ships prowling dead seas below. Even so, the album ends with the suggestion that A Certain Ratio would soon be rising above the murk to reclaim their autonomy, with a droning conga-line of a closing track that sees the band mining for the more abstractly textured moods that they'd subsequently discover.
Merch for this release:
Compact Disc (CD), Vinyl LP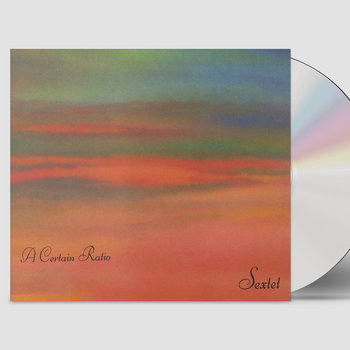 The vocals aren't necessarily the most important component of A Certain Ratio's music. Sextet is the exception; Martha Tilson is not a traditionally talented (or even "tuneful") singer, and indeed this is her only credited on-record performance. But it's her ghostly, haunted murmuring that set the ambiguous tone for A Certain Ratio's studio masterpiece—a mutant DayGlo landscape of plucked rubber strings and queasily echoed, African-inspired beats that's as effortlessly cool as it is unclassifiably creepy. The highlights are opener "Lucinda," which warps insistent hand-claps and a pinging right-channel guitar signature into bleary tantric seduction, and "Knife Slits Water"—a destabilizing drum machine epic that sways between ominous sing-song synth interludes and a pulsating bass thump for which the only word is "aggressive." But as with their peers in weirdo funk world-building—Sly and The Family Stone's There's A Riot Going On and Herbie Hancock's Sextant—it's the holistic mystery of A Certain Ratio's atmospherics that registers above all. With rhythms as slippery as its mood, the only thing more difficult than pinning down exactly how Sextet wants you to feel would be dancing to it.
Merch for this release:
Compact Disc (CD), Vinyl LP
Without context, A Certain Ratio's fifth and final Factory Records release might feel like a Body Snatchers sci-fi scare. This starkly minimalist band—who had previously shown no inclination towards hooks 'n' all pop-craft—emerged from a four year absence with eight tracks of lushly produced, feel-good MTV-style new wave. If it weren't for some characteristically brittle rhythm section herks 'n' jerks, you might wonder if every member hasn't been replaced. And well…yes! About half of the members were! "The direction of that album has a lot to do with Andy O'Connor. He's the one who really got us into real songwriting," says Moscrop, referring to the band's briefly tenured keyboardist who'd soon find massive chart success in Swing Out Sister. "We were like, 'Ooh! You can write a catchy tune but still sound like Weather Report.'" As that quote indicates, Force's radio friendly exterior does indeed belie a great deal of record nerd quirk, most especially the whooshing-down-a-mountain sound-effects that silly up the cleanly melodious "Fever 103" and the dissonant horn echo-chamber that brings the otherwise anthemic "Anthem" to an unsettling end.
Merch for this release:
Vinyl LP, Compact Disc (CD)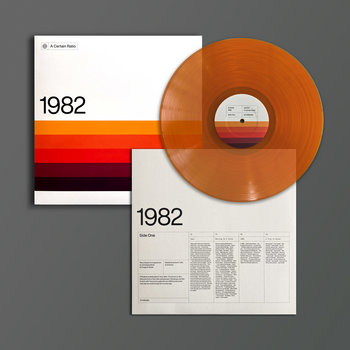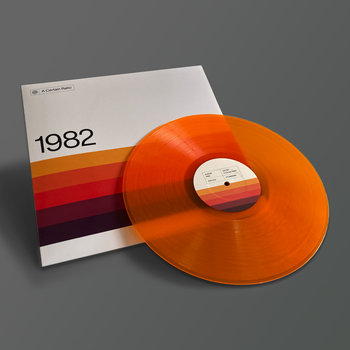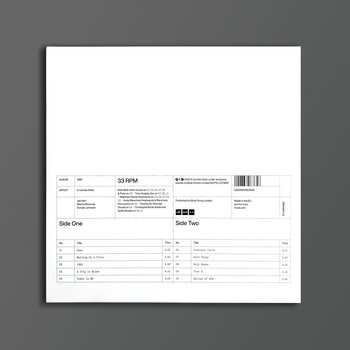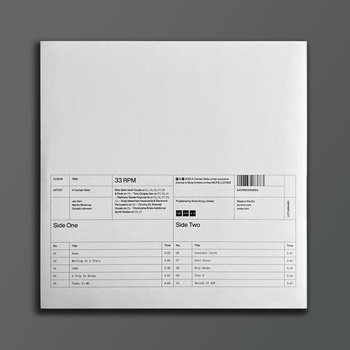 On the intervening quarter century of records we've skipped over, A Certain Ratio played musical avatar to characters defined by hopeless claustrophobia, party-hardy uplift, and pie-eyed romance. But believe me, nowhere else do the band sound as regally fucking chilled out as they do on their latest, and that's a poise that comes with age. 1982 conjures the sensation of wandering into a happy hour performance by a bunch of steely old nightlife legends, and being as amazed by their eclectic reach as they seem totally nonplussed by it. From Kerr's shades-on vocal rabble to the tracking trickle of Moscrop's guitars, the album has the feel of a spontaneous evening out. The deepest, heaviest electronic textures of the band's career (check the inch-thick throbs of the title cut—assuredly not accessible to synth wizards in 1982) strut side-by-side with their airiest, most tropical-minded jazz-funk (if you're okay with spoiling yourself, zoom forward to the massive Blue Note Records flex this album ends on). But for all the nocturnal wandering on top, the album's stripped-back foundation speaks to the recently vivified heart of A Certain Ratio; for the first time in many years, every track is anchored by raw, ferociously live-sounding smack of Johnson's drums. These dudes are laid back, for sure, but that doesn't mean you can go up and talk to them while they're jamming.