LISTS
After Thirty-Five Years Mudhoney Is As Acerbic As Ever
By Brad Cohan · April 17, 2023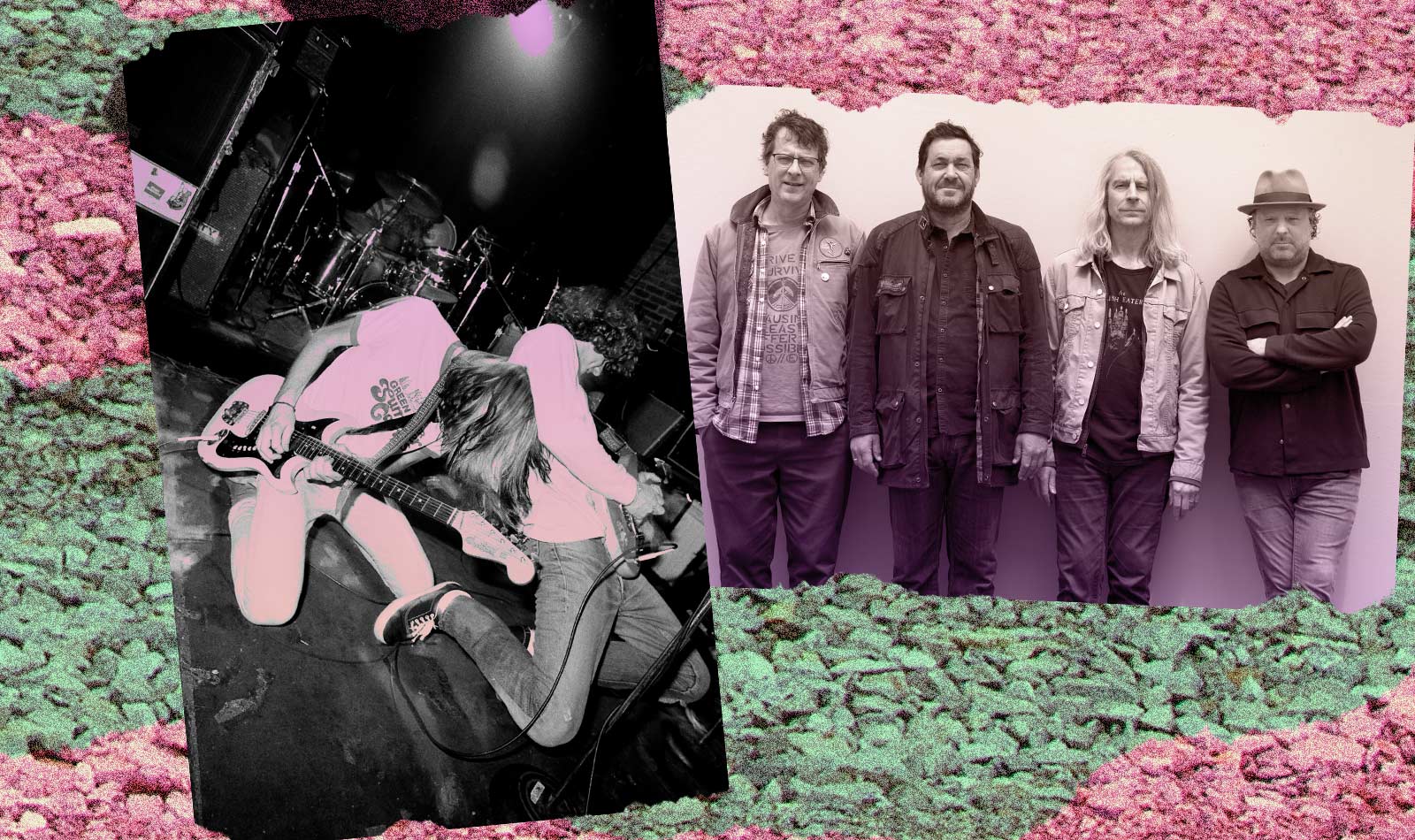 Alongside Nirvana and TAD, Mudhoney helped put Seattle grunge and Sub Pop Records on the map—but they've never taken themselves too seriously; instead, they've always operated with a wink, a nod, and a healthy dose of self-deprecating humor.
This year has been decidedly momentous for the band. It's been 35 years since they dropped their generation-defining single "Touch Me I'm Sick," a gnarly slab of buzzsaw guitars and sneering yelps that spearheaded Sub Pop's tongue-in-cheek "world domination" credo. Singer and guitarist Mark Arm, guitarist Steve Turner, bassist Guy Maddison, and drummer Dan Peters have an establishment-shredding new album titled Plastic Eternity, while a tell-all memoir by Turner, Mud Ride: A Messy Trip Through The Grunge Explosion, is forthcoming.
The group's 11th full-length is a ripper that reaffirms their place in the annals of American hardcore and punk rock. 2018's Digital Garbage and its companion, 2019's Morning in America, used as grist the disastrous and inhumane Trump administration policies, the ills of social media, the war-obsessed pigs, and evangelical extremism. Plastic Eternity continues down that path of political and social doom and gloom.
"For sure, I pay attention to the news. One should be aware of what the fuck's going on," Arm says of the overtly political nature of his lyrics. "When I first got into punk rock and hardcore, a lot of the bands that I was really into—and remain into—they were very political, like Really Red and Discharge and Crass and Dead Kennedys. Then you also had Black Flag who weren't political at all, but were more personal. That always kind of loomed large in my world."
One could argue Mudhoney's de facto third act, when they made their triumphant return to Sub Pop after enjoying the big-budget fruits of Reprise Records, is when they started questioning this country's bleak vision of the past, present, and future. There's a good reason they kicked off 2006's Under A Billion Suns with a psych-sludge doomer titled "Where Is The Future" before launching into "It Is Us" and "Hard-on For War," two anti-war machine anthems. Since then, and especially on Plastic Eternity, Arm's acerbic tongue has become even more pointed—though he disagrees with boxing Mudhoney in as merely a "political band."
"We're not writing polemics or telling people how to think," he says. "It's more like mocking the situation. I don't think it comes out of anger as much as frustration." That frustration percolates on Plastic Eternity. As Arm looks over the album's track listing, he rattles off assessments and observations on its topical nature one by one, picking them apart. "'Cascades of Crap' isn't necessarily political; it's more like about consumerism, I think. 'Flush the Fascists' is sort of a Dada approach to politics. 'Move Under,' I guess, is sort of pointed. 'Human Stock Capital' is definitely [political]. 'Cry Me An Atmospheric River' is environmental and 'Plasticity' is a list song about the meaning of the word 'plastic,'" he says.
While weighty themes form the bulk of Plastic Eternity's hook-laden, groove-heavy foundation, Mudhoney mixes it up with moments that induce belly laughs, as well as an homage to an influential guitarist. In the former camp is a hilarious—and scathing—takedown of the anti-vaccine, horse medicine–guzzling crowd ("Here Comes The Flood"); in the latter, a hero-worshipping track that pays tribute to Pere Ubu guitarist Tom Herman ("Tom Herman's Hermits"). Both Arm and Turner are huge fans of the Cleveland punk pioneers' early singles, as well as The Modern Dance and Dub Housing. "I listen to Pere Ubu pretty regularly," says Arm speaking of his longtime Ubu fandom. "The first person to turn me on to Dub Housing was Kim Thayil [lead guitarist of Soundgarden] a long-ass time ago."
There may be no more lighthearted moment in the Mudhoney oeuvre than Plastic Eternity's closer, "Little Dogs." A waltzy, surf rockish tune with a catchy riff written by Peters. Arm sings the praises of the dogs we famously call our best friends ("They make me ha-ppy!"), specifically his beloved Pomeranian he and his wife fostered then adopted. It wasn't just a happy accident that Arm and company ended Plastic Eternity on a positive note. "You got to have hope and have something that you enjoy about life, right?!" says Arm.
Thirty-five years deep into the game with no end in sight, Mudhoney are pondering their legacy. For Turner, "grunge" isn't a dirty word. In fact, he's embraced the term: "In 1995, when we were recording My Brother The Cow, I jokingly took back that term. If anybody is grunge, we are. I'm fine with that term, and historically, it is what it is. It doesn't bother me. I'm not going to go, 'We're so much more than grunge.'"
"I'd actually argue that we're less than grunge," Arm says.
In celebration of Plastic Eternity, here are some of Mudhoney's best late-era releases.
---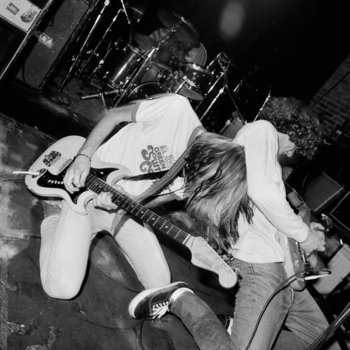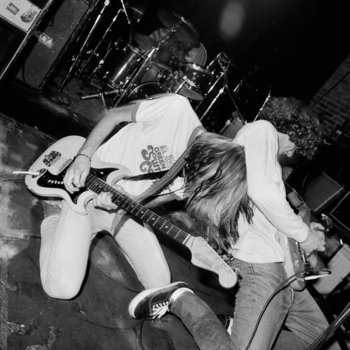 Merch for this release:
Vinyl LP, T-Shirt/Apparel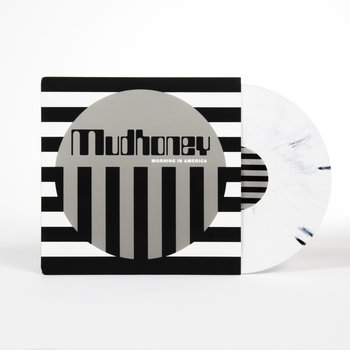 In Mud Ride, Turner describes Morning in America as an "EP of leftovers" that were culled from the Digital Garbage sessions. But as Arm tells it, the songs on Morning in America were just as album-worthy, with a couple becoming staples in their live set. "I don't feel like they're lesser songs necessarily; they're just songs that for whatever reason didn't make the record," Arm says. "There are some that could have been swapped out for songs based on feel." The vibe on Morning in America, specifically on the title track, "Vortex of Lies" and "One Bad Actor," lurches and grinds with stoner rock mettle, a Stooges-like wah-wah slow burn that's been creeping into the Mudhoney sound since 2002's Since We've Been Translucent. Turner thinks it goes back even further: "I would argue we've always had the stoner rock element," he says, referencing "Make It Now" from 1992's Piece of Cake as an example. Arm concurs. "Going back to 'In 'n' Out of Grace.' It's like Blue Cheer, which is like the original stoner rock band, I think."
Merch for this release:
Compact Disc (CD), Cassette, T-Shirt/Apparel, Vinyl LP
The song titles that comprise Mudhoney's 10th record are a glimpse into our current societal problems. "Please Mr. Gunman," "Kill Yourself Live," and "Prosperity Gospel" are Mudhoney going scorched-earth on gun-loving social media hellscapes. When Arm bellows 'YOU ALL LIVE IN DIGITAL GARBAGE," the sense of hopelessness is palpable. According to Arm, that feeling manifested as a result of Trump's blatant emboldening of racism, xenophobia, and antisemitism. "Digital Garbage is more like 'We're living in the fucking shadow of Trump and all the fucking terrible things that are happening right now,'" says Arm. "Just like the idea that fascists feel like they can come out of the woodwork. Fuuucckkk. I was really surprised when that Charlottesville thing happened, like how young those people were, a lot of them. Because this fucker is a loudmouth out there it's OK to say this shit in public. Fuck yourself."
Merch for this release:
Vinyl LP, Compact Disc (CD)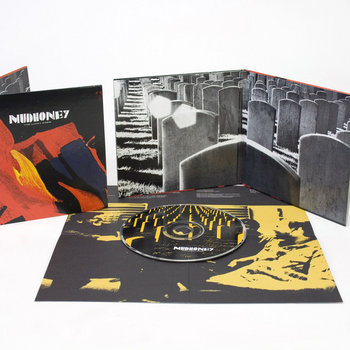 For decades, Mudhoney has been notorious for capping off their live shows with a rapid-fire flurry of hardcore covers where Arm sheds his guitar to take a full frontman position on classics like "Fix Me" by Black Flag, The Dicks' "Hate The Police" and "The Money Will Roll Right In" by Fang. That approach partly served as the inspiration behind The Lucky Ones, a grungy blitz that found Mudhoney at their most punk rock raw in years, as evidenced by standouts "I'm Now," "New Meaning," and "Next Time." "I think maybe that was Dan's idea? Maybe Steve and Dan's idea? I don't know," Arm says as he tries to recall who suggested he retire the guitar, at least for a bit, and focus on singing. "I did touring for about a year with the remaining members of the MC5 as the DKT/MC5. Those guys [Steve and Dan] saw that tour come through and I think Dan was like, 'Why don't you just drop the guitar for a bit? Get back to your Green River thing?' which—Steve initially [when Mudhoney started] was like 'Put on a guitar. Get away from your Green River thing.'"
"We got songs done without Mark playing guitar and after a while, we realized 'maybe these songs don't need another guitar," says Turner. "Maybe it was just a set of songs done like that—kind of stripped down.' I call it a midlife hardcore crisis. We just wanted to punk it out fast and quick."
Merch for this release:
Vinyl LP, Compact Disc (CD)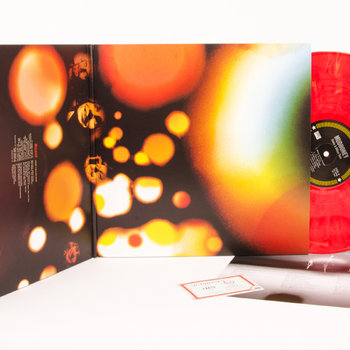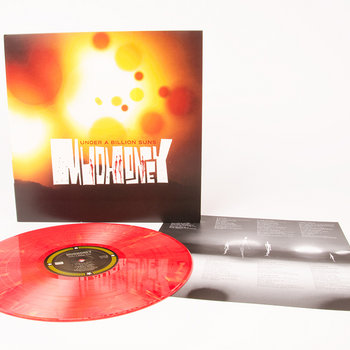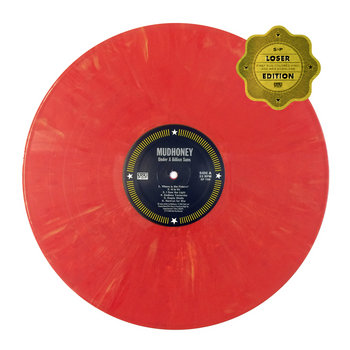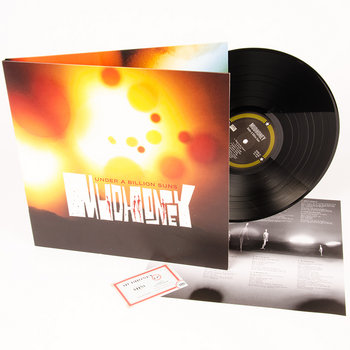 With the U.S. wars in Iraq and Afghanistan still fresh, anti-war sentiment was pervasive. The dark bluesy punk of Under A Billion Suns crystallized the idea that the Bush administration was waging unjust wars in order to line their own pockets. The aforementioned "Hard-on for War" and "It Is Us" are not only two of Mudhoney's best songs, they're also the group's most brazen political statements, giving a preview of what was to come on Vanishing Point, Digital Garbage, and Plastic Eternity. Turner admits Under A Billion Suns suffers from having been recorded in a few different studios and lacks continuity. "We were happy with it at the time. We don't do any songs from that record live at this point," he says. Says Arm: "We were doing 'Hard-on for War' for a long time but then it felt like 'Maybe we should put that on a break,' and we never got back to it."
Merch for this release:
Vinyl LP, Compact Disc (CD)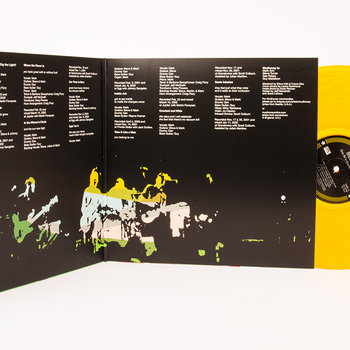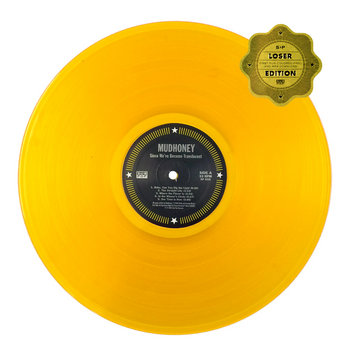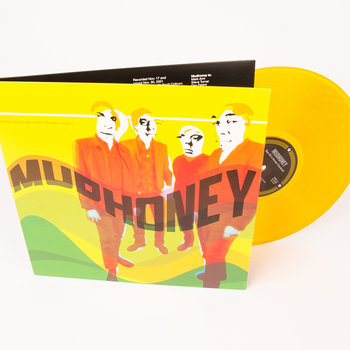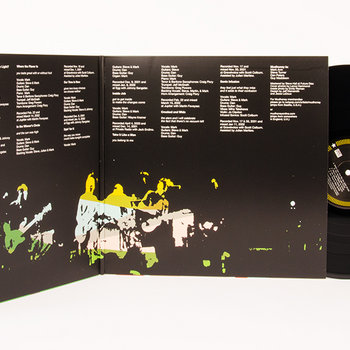 Since We've Been Translucent signaled new beginnings for Mudhoney. After a decade on Reprise they returned to Sub Pop. Translucent also came with a significant lineup shift: original and beloved bassist Matt Lukin quit the group paving the way for Lubricated Goat's Guy Maddison to take his place. Maddison and Arm were already pals from their days in early '80s post-punk group Bloodloss and the Australian expat fit neatly in the Mudhoney fray, forming a tight and locked-in core with Peters that's upped the groove ante with each album since. "Mark and Guy had been in a band together and Guy was a long-running friend of ours. It just made total sense as soon as he got in the room," Turner says of Maddison becoming a permanent addition. "I was tasked with teaching him how the songs went. We sat on our porch and played acoustically and it felt good immediately. He is a fantastic musician, so creative. If Mark says at practice, 'Anybody have a riff?' No matter what, Guy will say yes."
"His bass playing on [Plastic Eternity], I think I'm really amazed at some of it. It's not what I ever would have imagined in the songs but it's so cool. He does some fancy stuff on this record that we hadn't done before." While Translucent can be thought of a natural evolution of the swampy blues–damaged punk of 1998's Tomorrow Hit Today, they throw a serious curveball in the form of the trippy eight-minute-long, sax-skronking, psych-stoner epic, "Baby Can You Dig The Light" before closing out the album with the arena-ready grunge freakout "Sonic Infusion."