LISTS
The Fiery Jazz-Funk Fusion of Jamaaladeen Tacuma
By John Morrison · September 26, 2022
In his band Prime Time in the 1970s and '80s, the revolutionary saxophonist and composer Ornette Coleman played alongside his son Denardo Coleman who, along with G. Calvin Weston, manned the drums; guitarists Bern Nix and Charles Ellerbee; and Albert MacDowell and Jamaaladeen Tacuma on bass. In the company of these younger players, Ornette Coleman's daringly free approach to jazz was injected with a surge of fresh ideas and new energy. Prime Time became a new vehicle for Coleman's radical concept of harmolodics, which broke with the old hierarchies of jazz and Western classical to place rhythm, melody, and harmony on equal footing.
A YouTube clip from 1987 captures the group during a live performance in Cologne, Germany. Over the course of this hour-long set, the band's playing is visceral and free, with Coleman's adventurous approach to free jazz playing updated with the funk and R&B influences of his bandmates. The one player who stands out most during that performance is Jamaaladeen Tacuma. Dressed in a burnt orange suit and playing a pink, headless bass, Tacuma's work throughout the set is a revelation. Fluid and free yet heavy and consistent, his approach to the bass is rhythmic, melodically, and harmonically strong, reinforcing his status as one of Coleman's greatest students.
Tacuma was born in Hempstead, New York in 1956, and raised in Philadelphia, where he still resides today. A prodigious talent in his youth, in 1976, Tacuma was introduced to Coleman by Reggie Lucas, a now-legendary guitarist and producer who had spent the first half of the decade playing in Miles Davis' electric ensembles. From there, Tacuma began learning and playing with Coleman, an educational experience that would shape his music for decades to come. During his time with Coleman, Tacuma played on classics like 1978's Body Meta and 1982's Of Human Feelings. Tacuma also brought his funky, melodic bass playing to albums by pioneering Afrofuturist rocker Nona Hendryx and avant-garde experimentalists, the Golden Palominos.
As a solo artist, Tacuma's own releases span the realms of free jazz, funk, rock, R&B, and hip-hop. In the '90s, Tacuma explored his range, playing with free jazz pioneers like Linda Sharrock and David Murray and recording with hip-hop acts like YZ, Malik B, and Black Thought—even bringing The Roots on their first European tour back in 1992. In 2007, Tacuma teamed with G. Calvin Weston and guitar virtuoso Vernon Reid to form Free Form Funky Frēqs, an incendiary ensemble combining funk, rock, and jazz. A wealth of Jamaaladeen Tacuma's works are available on Bandcamp. Here are 10 of his best.
---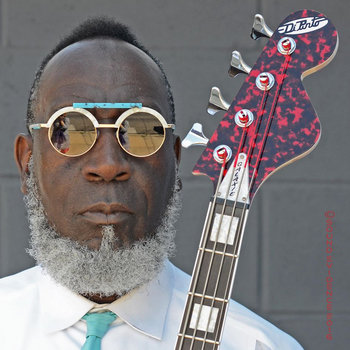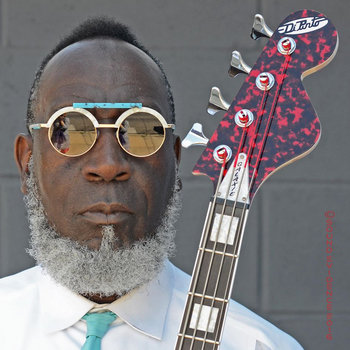 Originally released in 1983, Show Stopper is Jamaaladeen Tacuma's debut full-length as a solo artist and leader. With its sleek production sheen and unorthodox compositions, the album is a cutting-edge meeting of jazz and funk. By the time Show Stopper was released, Tacuma was in his eighth year with Prime Time, and it's clear that he had thoroughly absorbed Ornette's distinct musical vocabulary and philosophy. The album's opener "Sunk in the Funk" is anchored by a driving four-on-the-floor drumbeat and propelled by a breezy alto sax melody played by James R. Watkins. Cuts like the nearly ambient "Birds of Paradise" and the quick-tempoed closer "Sophisticated Us" highlight Tacuma's range and impeccable taste as a player.
Dedicated to actor, football player, singer, and activist Paul Robeson, Renaissance Man pays tribute to Robeson's multifaceted genius with an ambitious mix of free funk, jazz improvisation, electronics, and poetry. Ornette Coleman appears alongside his student on the title track as well as a groovy, drum-machine-assisted version of Coleman's own "Dancing In Your Head."
Created to provide a counterbalance to the "white-washed" World Music craze of the '80s, Jamalaadeen Tacuma's 1986 album Music World experiments with the sounds of various global cultures by filtering each through Tacuma's specific musical approach. "Tokyo Cosmopolitan" combines an electronic drum beat with an ear-catching melody, while "The Creator Has A Master Plan" is a dreamy version of the 1969 epic from Pharoah Sanders and Leon Thomas. "Jamila's Theme" is a sweet, relatively straightforward jazz cut, proving that Tacuma and his ensemble were comfortable covering all four corners of the musical map.
A fiery and beautifully performed set of tunes, Jukebox features contributions from legends like the guitarist Ronny Drayton and free jazz saxophonist Byard Lancaster. "A Time A Place" opens with a bouncy polyrhythm from drummer Dennis Alston beneath Tacuma's bubbling bass. Lancaster solos boldly and fearlessly, before Drayton enters with a shredding solo that lifts the piece to its climax. A rich, soulful cover of John Coltrane's "Naima" is another standout, with Lancaster pouring his heart into the tune's wistful melody.
By 1991, hip-hop acts like A Tribe Called Quest and Gang Starr had released profound artistic statements that helped bridge the generational and stylistic gaps between hip-hop and jazz. Taking a cue from this emerging trend, Jamaaladeen Tacuma released Boss of the Bass, an album that tapped into the cutting edge of popular Black music in the early '90s. "Gotta Be The One" is a sensuous R&B cut with a heavy, New Jack Swing beat, while the title track recruits rapper, YZ for a funky, uptempo hip-hop cut.
Heavy, layered, and resolutely contemporary, Dreamscape is a funky work of mid-'90s jazz. Show Stopper's "Sunk in the Funk" returns, retaining its memorable melody but finding its driving beat flipped and syncopated, with Ben Schacter's sax solo particularly exhilarating and free. "Groove with an Attitude" is grounded in funk's loose and uninhibited spirit, with its energy steadily upped with each brief but inventive solo. Pioneering Philly poet Ursula Rucker lends her voice to the funky, minimal cut "Dreamscape," while on "Flash Back" Tacuma and his ensemble improvise a fiery, high-energy groove.
Dedicated to the jazz revolutionary, For the Love of Ornette is both a powerful tribute to the legendary saxophonist and composer as well as a worthy interpretation of the approach he pioneered. The album opens with "Journey," on which a soft and understated musical backing is enlivened by Wadud Ahmad's beautiful, reverent poem. Ahmad's words are measured and intentional as he describes Coleman as "a man humbled by the journey into tomorrow." Coleman himself appears throughout the album, speaking and playing alto sax, making it clear that this is not a one-way tribute; instead, For the Love of Ornette is a multigenerational undertaking, with Tacuma and his ensemble both giving and receiving love from their elder.
In 1992, Jamaaladeen Tacuma formed a bass quartet named Basso Nouveau alongside Warren Oree, Tyrone Brown, and Gerald Veasley. On their sophomore album All Basses Covered the quartet explores the broad tonal and melodic breadth of the bass. With Webb Thomas holding it down on the drums, "Song For Amos" is a head-bopping hip-hop jam with a quirky bass melody and Mr. Manifest on the mic. The band also lays down a fluid cover of John Coltrane's "Mr. P.C." as well as the epic, nine-minute improvisation "The Jam,"
Merch for this release:
Compact Disc (CD)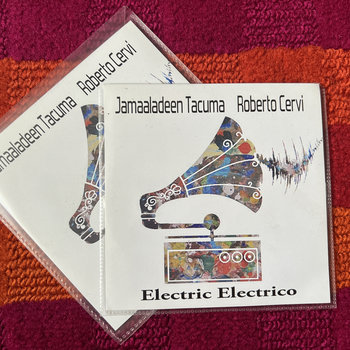 Full of lengthy, exploratory tracks, Electric Electrico was recorded live at Il Vicolaccio Posta Fibreno in Frosinone, Italy in 2010, with Tacuma's bass complemented by the fantastic guitar work of Roberto Cervi. On "Enchanted Dreamer," Tacuma holds the groove with a walking bassline, while backward guitars surge in and out of focus. For the first five minutes of the 17-minute epic "Funky Funkco" Cervi and Tacuma improvise together, building up the ambiance and tension, until Tacuma breaks loose with a funky bass groove, accompanied by blistering guitar and lush electric piano.
Inspired by both his Islamic faith and the music of Morocco, Tacuma's Gnawa Soul Experience is a rich, engrossing listen. Created with an ensemble of 15 instrumentalists and vocalists, there are moments here where the music swells to epic proportions. Album opener "Salaam" creates a subdued, meditative space, with King Britt's ambient electronics swelling in the background, while tracks like "Marhaba" and "Essaouria Groove" combine a distinctly North African melodic sensibility with Tacuma's funk basslines. Throughout, Gnawa Soul Experience offers a reminder that the bass is not only an instrument that can lead, it can also act as the foundation for a whole world of musical exploration.