LISTS
A Guide to the Late Recordings of Experimental Vocalist Linda Sharrock
By Marcus J. Moore · July 29, 2021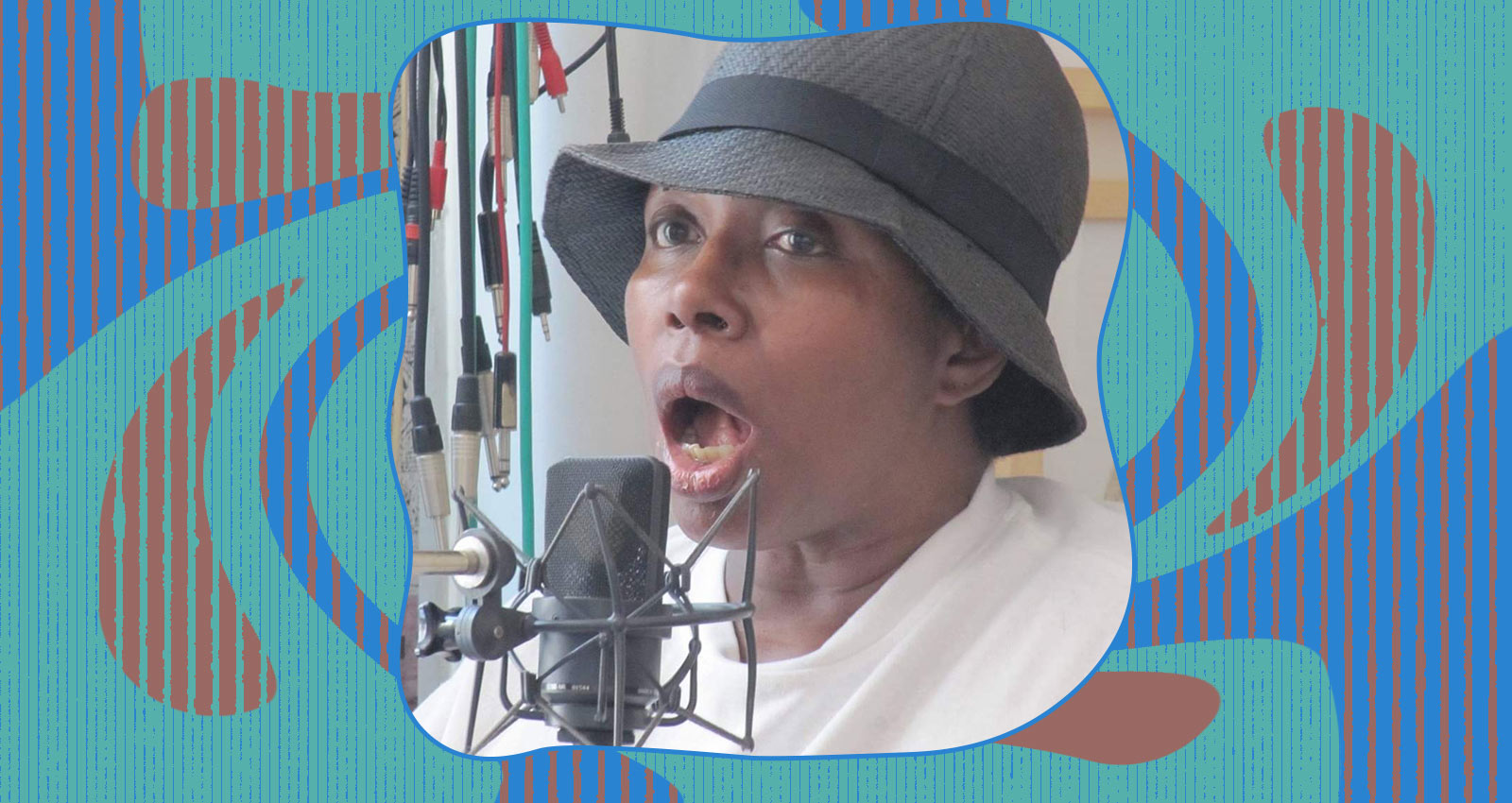 In 1969, the guitarist Sonny Sharrock released his debut album, Black Woman, a searing suite of abstract free jazz meant to convey the nuances of Black womanhood in the Civil Rights era. Though Sonny's name carried the biggest font on the front cover, the star of the album was his wife, Linda, an experimental vocalist whose primal screams impart despair better than her husband's instrument. That's not a knock against him; across this album, his frenetic chords complemented Linda's voice beautifully. But there was something magical in her performance, the way she captured the rage of an era without speaking any words. The technique became her calling card. She'd slide up and down the scale, her tone pivoting between sorrow, angst, and joy.
Sharrock came up in New York City's avant-garde scene of the 1960s, working with would-be legends who were trying to express themselves the best way they knew how. In a scene that boasted the names Pharoah Sanders, Archie Shepp, Albert Ayler, and Jeanne Lee, Sharrock stood out with ghostly wails that dumbfounded the staunchest experimental music fans. There was no classifying the sound: On the surface, it was jazz, but it also had elements of spoken word and classical. It made her tough to classify yet impossible to ignore. It pulled you in and made you feel strong emotions, even if you couldn't fully articulate the sensation. In turn, though, Sharrock suffered the same fate as many of her contemporaries: Her music was deemed "other" and therefore not marketable; the listening public had moved on from jazz and didn't have the patience to decipher what she and her peers were crafting. Undeterred, Sharrock pressed on with her art, letting the world catch up to it—as if we ever could, really. Sharrock's music is still just as jarring, just as exciting, just as thrilling.
In the 1980s, as the golden era of New York's avant-garde jazz scene faded, Sharrock moved to Austria and continued to release music of all sorts, not just esoteric work meant to challenge listeners. A decade later, she released On Holiday, a straightforward synth-driven R&B set, via Polydor Records. The subsequent album, 1994's Like a River, found Sharrock returning to the eccentric vocal nuances of previous decades. By then, though, there wasn't nearly enough interest in avant-garde art; the record came and went without much fanfare. Sharrock continued to work after suffering a stroke in 2009, releasing albums under the name The Linda Sharrock Network, and others with a host of like-minded collaborators. While those health challenges have diminished her range, Sharrock still harbors the same gut-wrenching emotions; the deeper tone elicits a pitch-black aura bordering on grunge rock or death metal. Sharrock's late-career catalog is available on Bandcamp. Here's a brief roadmap.
.
00:10 / 00:58
Recorded in France, the two-part album features Sharrock and others—including Itaru Oki on trumpet, flugelhorn, and flute; Yoram Rosilio on double bass and percussion; and Mario Rechtern on reeds—playing in the studio and on the road (with a different band for the live gigs). Because the tracks have runtimes between 12 and 22 minutes, it can be challenging to wade through. The first two sections center feverish instrumentation over Sharrock's abstract groaning. The studio work follows a similar trek, though the arrangements are darker and the sound more urgent. In those moments, the music conveys perilous feelings, of hanging in the balance as life keeps spiraling. It draws a line to the solo work of the poet Moor Mother, and to the hectic liberation jazz of Irreversible Entanglements, for which she provides lead vocals. While Speak is an acquired taste, fans of Sharrock's avant-garde fare will connect with this one.
.
00:10 / 00:58
Even as screeching horns, accordion chords, and drum fills swirl around her, Sharrock is this album's centerpiece. And where They Begin To Speak played like a free jazz suite with Sharrock featured in the mix, here the band scales back the arrangement just slightly, letting the listener hear her wordless yelps without so much obstruction. The band shares time in the spotlight, though: Toward the middle of the arrangement, the band locks into a groove that purposely doesn't take shape, making the set feel fully improvised. Sharrock arises sporadically throughout, singing throaty growls that rise and fall within the 48-minute track.