LISTS
The Drone Abides: Bagpipes in Experimental Music
By Stewart Smith · Illustration by Marius Houschyar · February 09, 2022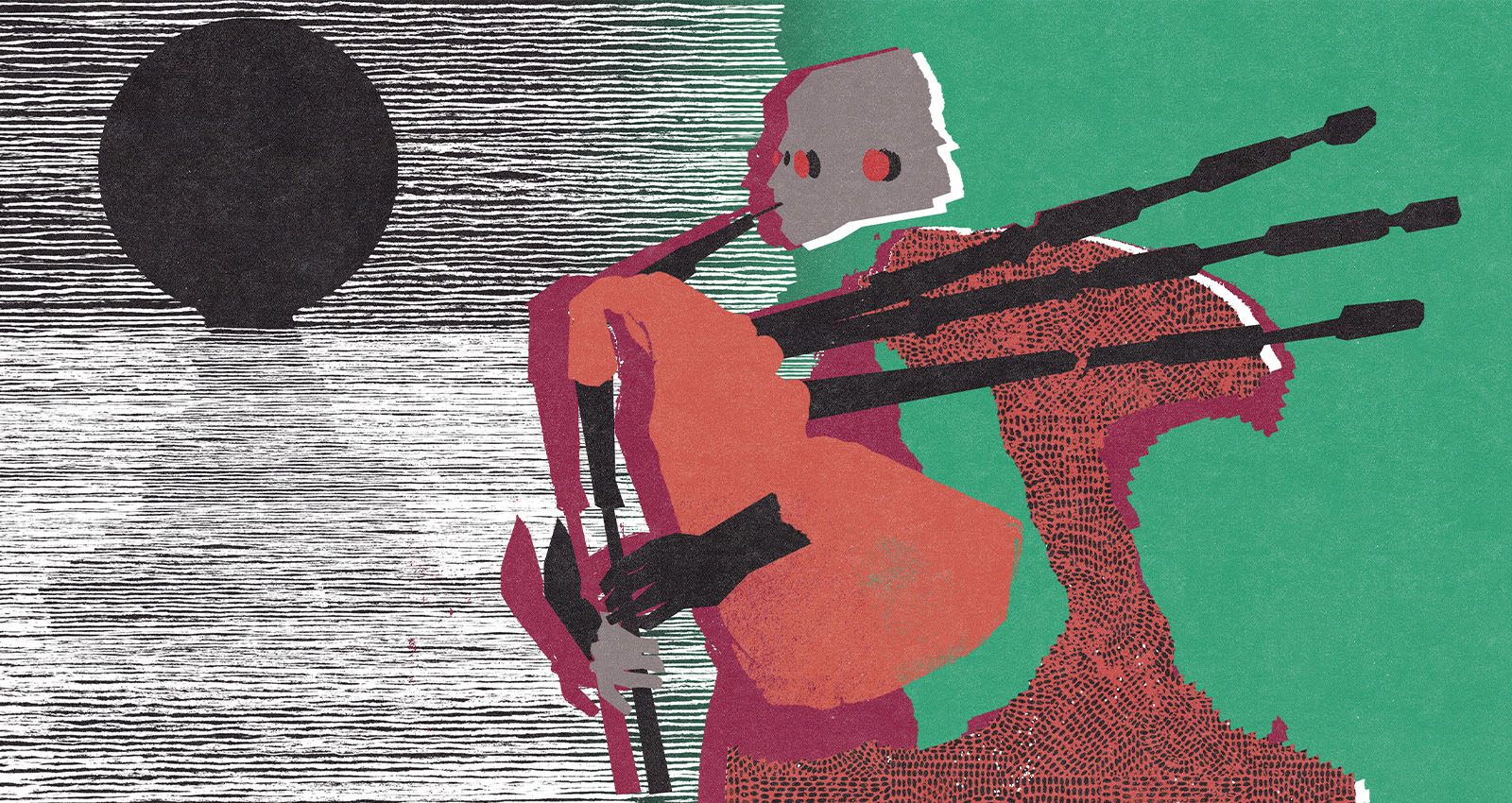 Bagpipes can get a bad rap. All that wheezing, shrieking and droning; all that militaristic pomp. Pay it no mind: The bagpipes are magic, elemental. "There is something deep in the human psyche that resonates when people hear the pipes," says saxophonist and piper Paul Dunmall. "They must be one of the first instruments humans played many thousands of years ago. I think even now there is something about a drone that calms the mind."
From South East Asia to the Baltic, the bagpipes come in numerous forms, offering a great range of timbres and tunings. But the essential mechanics are the same: air is blown into the bag via a pipe or bellows, activating the reed drone(s) and chanter(s). From the plaintive melodies and deep drones of the great Highland bagpipe, to the unique double chanter harmonies of the Italian zampogna, bagpipes have particular timbral qualities that lend themselves to folk traditions and experimental music alike.
There's a long history of innovation within the various bagpipe traditions—Martyn Bennett's fusion of Scottish folk and electronic dance music being one famous example. But the pipes have also been embraced by experimental musicians and composers. Fluxus artist Yoshi Wada got the ball rolling on 1985's Off The Wall, a mind-melting composition for bagpipes, organ, and percussion. More recently, Alvin Lucier and Julia Wolfe have composed stunning works for the Highland pipes. In improvised music, Paul Dunmall, David Watson, and Erwan Keravecs are among the players picking up where bagpipe-wielding jazz musicians Albert Ayler and Rufus Harley left off.
As California-based piper-composer Matthew Welch argues, thanks to an interest in drones, unfixed pitches, and duration, the world of experimental music is ready for the bagpipes. This, in turn, feeds back into tradition: On his 2021 album A New Compleat Theory of the Highland Bagpipe, Welch performs compositions by Anthony Braxton and Philip Glass alongside the traditional Highland forms ceol mor (great music, or pibroch) and ceol beag (light music). They all come together in his ceol nua, works that combine aspects of traditional piping with motifs, structures, and procedures from avant-garde and classical music.
Welch is just one of several players breaking new ground within and beyond the tradition. Scottish smallpiper Brìghde Chaimbeul has developed an innovative style that emphasizes the richness of the drones and a trance-like constancy of sound, while Malin Lewis is equally at home in the worlds of folk and experimental composition. Donald WG Lindsay, whose collaborators include underground hero Richard Youngs and South African jazz trombonist Siya Makuzeni, is the inventor of an extended range chanter and designs his own 3D printed pipes.
This just scratches the surface of contemporary bagpipe innovation. There's a whole universe of soaring melodies, flickering runs, elemental drones and otherworldly harmonics to explore. Here are a few highlights.
---
David Watson and Matthew Welch
Woven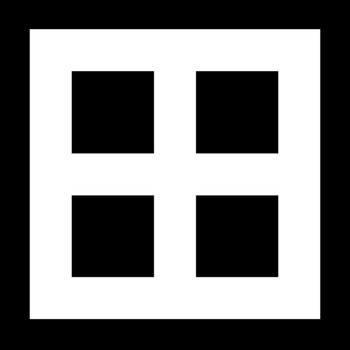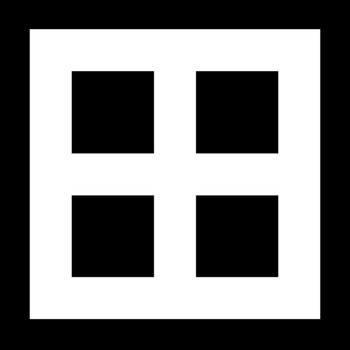 Welch's latest release, Woven, is a collaboration with David Watson, a musician who has long been flying the flag for the bagpipes on New York's downtown scene. "I think Woven as a title came naturally from the pipes's proximity to wool, its weaving [style], and, of course, tartan," he says. "The idea of weave represents both mine and David's intersecting bagpipe vocabulary…from within ourselves as we show a spectrum of traditional and new sounds."
"We've known each other 20 years," Watson adds. "As a youngster, Matthew was a virtuoso bagpiper. My youngster days, I was playing free jazz guitar. So as a composer, if I might say so, his adult life has been opening up to all sorts of things. Conceptually, I already had the concerns of experimental music. For me, it was a matter of gaining enough ability to realize them. And here with this recording we find ourselves at the best kind of crossroads."
The album was recorded one afternoon in Seizure's Palace, the Brooklyn basement where Sonic Youth recorded some of their greatest albums. "It was cavernous there," says Welch, "so we were able to let the pipes boom as they should, and try out various mic-ing placements and strategies, including meandering in the style of outdoor piping." The result is a gorgeously heady set of drones, overtones, skirls and glissandi.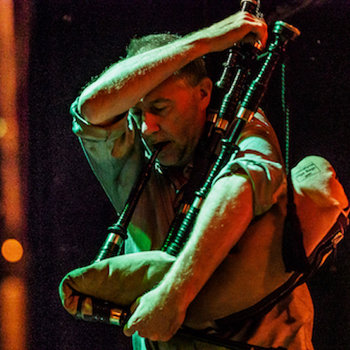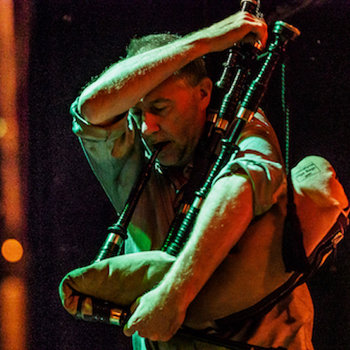 Merch for this release:
Compact Disc (CD)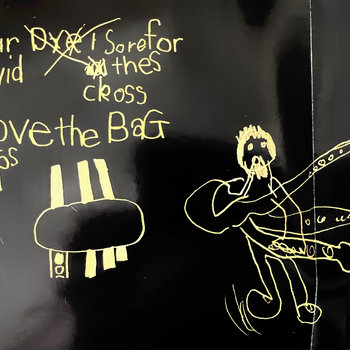 Discovering the bagpipes had a profound impact on Watson's musical approach. "So much of [improvised music] was about speed and constant change," he says. "That's absolutely impossible on the bagpipes. So it was a shift in direction to slowing down, realizing that speed and time are relative, and making a more interior kind of music." 2007's Throats features collaborations with avant-garde vocalists Shelley Hirsch and Koichi Makigami, but the 10-minute "Stomion" is all pipes, with Watson overdubbing himself into a slowly shifting mass of sound. "Jim O'Rourke gave me a nice comment about 'Stomion.' He said, 'that's the piece. Why did you do anything else? Just keep going.'" On subsequent releases Watson does just that, but he's always got time for jams with 75 Dollar Bill and Glacial, his trio with Lee Ranaldo and Tony Buck.
Merch for this release:
Sheet Music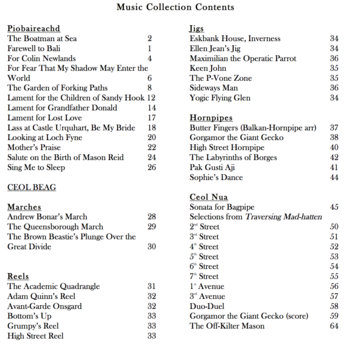 Welch's group Blarvuster make a strong case for the bagpipes as a rock instrument. His solo composition "Seven Eruptions For EVH" takes the argument to brain-frazzling extremes. In a frenzy of hyperspeed shredding and daredevil swoops, Welch channels Eddie Van Halen's neo-classical virtuosity, linking it to the avant-guitar wizardry of Mick Barr or Henry Kaiser. The piece emerged from Welch's attempts to develop a "percussive way of using the fingers, rather than expressing a lyrical concept." The screeching feedback-like tones come from "causing the reed to error, bringing out some stuff that's intended to be hidden. Really pushing the comfort zone of the actual mechanics of the instrument. I like being there."
Merch for this release:
Compact Disc (CD), Vinyl LP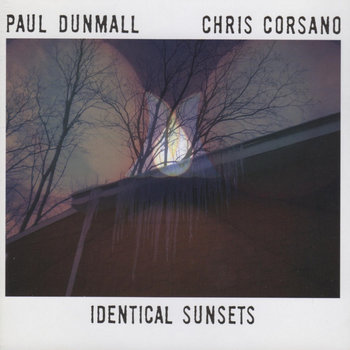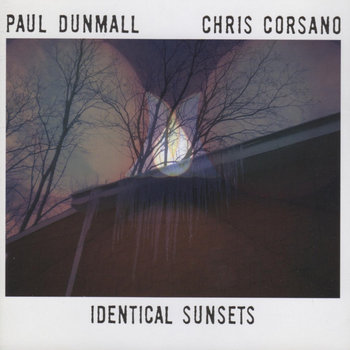 Widely recognized as one of the UK's great improvisational saxophonists, Paul Dunmall is also a wonderfully inventive piper, making the instrument sound like anything from Master Musicians of Joujouka's massed ghaitas to Sun Ra's Moog synthesizer. "I first got attracted to the pipes when I heard the great Northumberland piper Billy Pigg on LP," Dunmall says. "After that, I just got interested in all types of bagpipes." Egged on by piper Tony Roberts, Dunmall began collecting many different sets, starting with the Bulgarian gaida. "I tried to learn the tunes and traditions of each set, but with the idea I would use them in my own way to explore sounds and improvisations.
"Improvising on pipes is a very different ball game than saxophones and woodwinds," he continues. "In some way pipes have a lot of restrictions and limitations so it is about finding the best way to explore each set. I did find when I used to play them at concerts people on the whole absolutely loved them." While Dunmall is modest about his own piping skills, he does believe he's found some new ground with the instrument. That's abundantly clear across his three solo pipe albums and releases with Mujician, Mark Sanders, Hamid Drake, and Chris Corsano.
Donald WG Lindsay and Richard Youngs
History of Sleep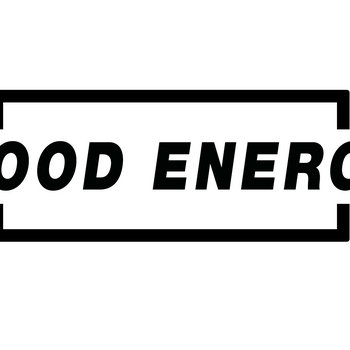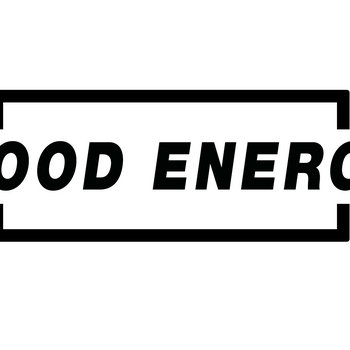 Merch for this release:
Cassette, Compact Disc (CD)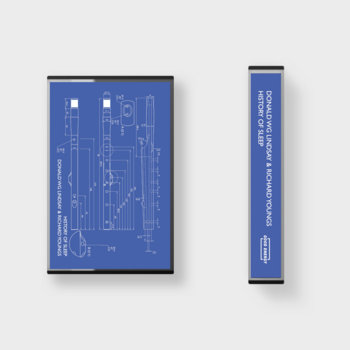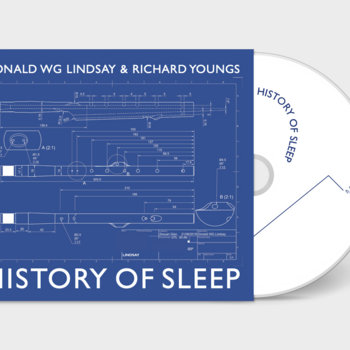 Exploring extended tuning systems, amplification, and tapes, Donald WG Lindsay gamely straddles Glasgow's traditional and experimental music scenes. Lindsay was among the contributors to Richard Youngs's alternative universe Celtic album, This Is Not A Lament. That led to a full smallpipes and guitar collaboration in History of Sleep. "I'm not sure how keen I am on drones, but I do like the timbre of a bagpipe," says Youngs. "It's a pure, visceral reediness." Across three improvisations, Lindsay's smallpipes commune with Young's Ebow drones and stately chimes. The album concludes with an epic take on the traditional "Dorrington," where the pipes weave in and out of Youngs's shimmering feedback. "It comes from the William Dixon manuscript, which is the earliest written collection of bagpipe music," says Lindsay. "It's a really, really interesting piece of music. It plays all the while against the drone on the G. And some of the variations that goes through are really interesting. Richard comes in on guitar and I start a kind of mash-up of different snippets of the tune. And that's how it evolves."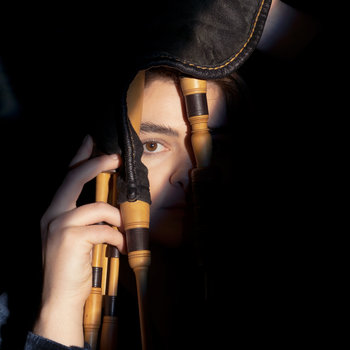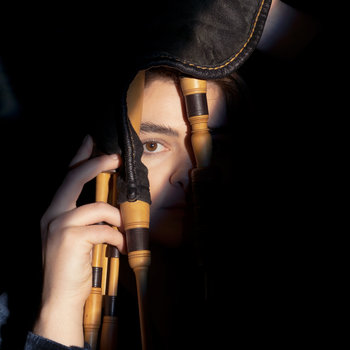 Featuring contributions from fiddler Aidan O'Rourke, Lankum's Radie Peat, and Scottish folk legend Rona Lightfoot, Brìghde Chaimbeul's debut album The Reeling has made an impact far beyond the traditional music world. "A lot of people had never heard the smallpipes before, so the music was totally fresh," she says. "It sounds almost contemporary and strange. And I understand where that comes from, in terms of the drone. A lot of the tunes that I had picked had unusual structures and can have a chance-like quality. So I've ended up playing at contemporary music festivals. It's almost like it justifies playing even weirder tunes. So I'm growing and growing my own ideas, and it opens me up to be able to think about going away from what is totally traditional."
On this duet with Dimcho Enchev, Chaimbeul continues her exploration of the Bulgarian kaba gaida repertoire to thrilling effect. "A couple of years ago, I traveled in Bulgaria to learn more about that piping tradition," says Chaimbeul. "The music was just so different to what I was used to, the timing, the phrasing. And then the sound of their pipes, the drone resonates very low. It was quite attractive in that way. The more I immersed myself in the sound of it, I started to understand it a lot more [and] recognize similarities between the two pipes. A lot of old Gaelic tunes don't follow a particular predictive structure, which had more in common with what I felt in the Bulgarian tunes."
Alvin Lucier
"Piper"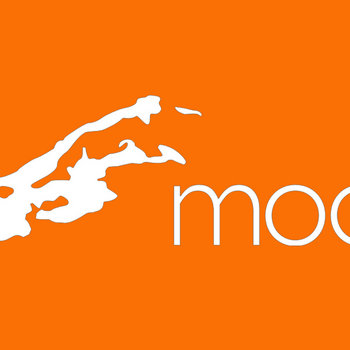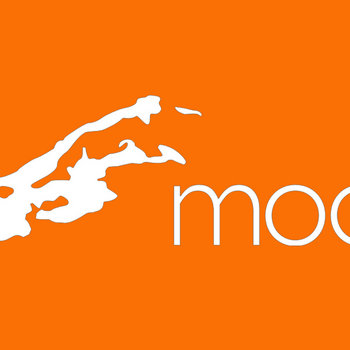 Given Alvin Lucier's preoccupation with the physical properties of sound, it's perhaps no surprise that the late, great composer was drawn to the bagpipes. Performed by Welch, "Piper" appears on Lucier's 2007 album Ever Present (mode 178). "Alvin was a great mentor," reflects Welch. "The time that I worked with him, he was mostly doing music that was centered around interference frequencies, beating tones. It's a physical phenomenon where the sound waves cancel each other out." When tuning a bagpipe, the idea is to eliminate interference frequencies in order to create a pure tone. Working with Lucier taught him to embrace the beatings. The piece is designed to be performed in an indoor space, with the piper transforming the sound by moving around the room. "Alvin was struck by the fact that pipers are always walking or pacing. So he put that into the piece. If I find a spot where I like the alteration in sound, I'm supposed to stop and revel in it and then change course. So it's an interesting piece in that it has a very singular focus on a sonic effect. But once you get into those beating tones, it starts to have a prism like effect to the sound and you hear all this other stuff that you wouldn't normally notice."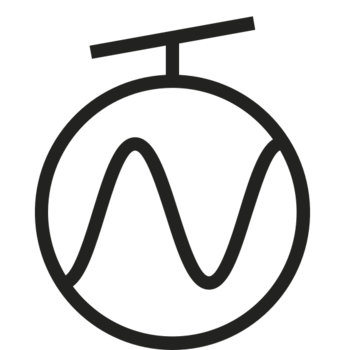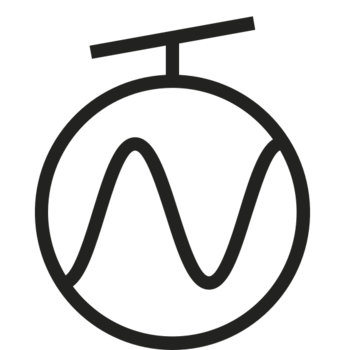 Merch for this release:
Compact Disc (CD), Vinyl LP
Katariin Raska plays saxophone, jaw harp, and torupill, the Estonian bagpipe. She met bassist Christian Meaas Svendsen in Oslo in 2012, when he joined her band ÄIO. Raksa later returned to Estonia, but the pair reconvened in 2018 to record Finding Ourselves In All Things, an album of torupill and double bass improvisations. On "Melting With Butterflies," the glassy, nasal sound of the torupill merges with the flutter of the arco bass. By contrast, "The Way Mountains Make Love" moves at a tectonic pace. Set against Svendsen's groaning bass figures, Raska's weary drones and subtle modulations create woozy psychedelia.
In her playing, Raska draws on several traditions. "Playing saxophone and pipes provides me with different playgrounds. In the end it makes me have a broader approach to the instruments I am using. Using free improvisation helped me to discover different sides of the torupill. The torupill-double-bass duo was an initiative from Christian. He was curious about the idea of never0ending sound making small changes over a long time scale."
"I was fascinated by the uncompromising nature of the torupill, how it could fit with what I was working on," Svendsen adds. "Within the context of our duo music, I would say it is mentally demanding and physically exhaustive. It is also highly rewarding when we manage to lock on to each other and transform the music into this intense wall-of-sound which both does and doesn't resemble our respective instruments."
Kristallroll + Lise Barkas & Lisa Käuffert
Trilles
Merch for this release:
Compact Disc (CD)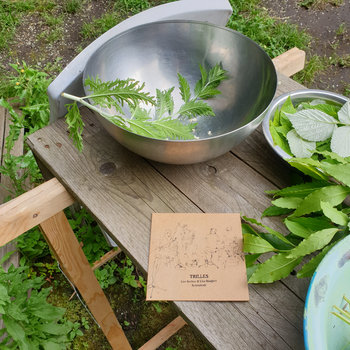 A French micro-label specializing in folk and experimental music, Soleils Bleus is home to several musicians pushing the boundaries of the bagpipes, including Julien Desailly, Lisa Käuffert, and Lise Barkas. Recorded at the St Genevieve Church in Mulhouse, Trilles features Barkas and Käuffert on cornemuse, a bagpipe from central France, alongside drummers Florian Tositti and Charles Dubois. Led by pounding drums, it's an intense performance.
"For me it is a snapshot of an interesting time, where I was just beginning to bring elements of my solo work on the bagpipe into the duo with Lisa," says Barkas. "Until then it was primarily based around melody and less around sound and other bagpipe techniques. These preoccupations met nicely with the work of Charles and Florian, that focus on the sound and resonance of their drums, all the while giving this pulse, with breathing space. It reflects another interest: paying attention to the location and its acoustics, and taking it into account in our playing."
The Mulhouse concert kickstarted her collaboration with Clément Chanaud-Ferrenq. "We worked on ways to amplify the bagpipes, and later to experiment with spatialization and electronics, as heard on this track for Murailles Music."
Barkas is excited by experiments in the manufacturing, amplification, and hybridization of bagpipes, but ultimately says it all comes down to developing a personal style: "My favorite thing is the surprise of hearing something I have never heard coming out of a bagpipe before, and also hearing how someone else found their own way to express something with the instrument."